AMEC Awards 2022 Gold Award winner for Best evaluation on a small budget
OHID CASE STUDY
The Challenge
Around 2,700 women are diagnosed with cervical cancer in England each year and approximately 690 women die from the disease – around two deaths every day.  
Cervical cancer is one of the most preventable cancers, yet many people at risk go undiagnosed because they either don't understand or have access to screenings yet. In fact, previous estimates suggest 83% of deaths could be prevented if everyone attended their screening regularly.
With this in mind, the Office for Health Improvement & Disparities (OHID) launched its 'Help Us Help You – Cervical Screening Saves Lives' campaign to encourage people who are eligible to book appointments. 

To gauge the success of the campaign, OHID engaged Cision to conduct a media evaluation report. This would pinpoint how its coverage in the media affected the target audience's awareness of and attitude towards cervical cancer screening. Cision's expertise in gathering and drilling down into data would produce actionable insights that it could use to improve future campaigns.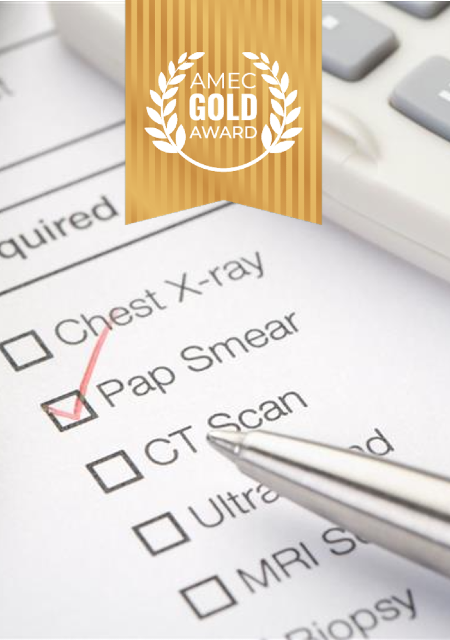 OHID CASE STUDY
The Approach
The key aims:
At least 80% of the coverage to feature a minimum of two key messages and one call to action 

50% of coverage to include a campaign asset. 

85% of the messaging would be conveyed in a positive or neutral tone.
Using a tailored attitudinal survey, Cision measured how effective national, regional and LGBTQ+ media were in increasing awareness around cervical cancer screenings. 
Gaining a better understanding of the campaign's success – in terms of audience targeting and achieving the desired sentiment – would help the OHID evolve its messaging and media mix to key interest groups. What's more, the agency could use this information to ensure that its campaigns encouraged individuals in these groups to book a screening.
Cision analysed OHID coverage for key metrics, including: 
the opportunities for the target audience to see the messaging,

inclusion of assets used to promote the campaign

the types of media and their reach

calls to action and their prominence in the messaging

the target audience's sentiment around the campaign
Cision leveraged its innovative CDM coding platform to assess more than 250 pieces of coverage released over the six-week campaign period. 
It considered audience relevance and reach by looking at publications that targeted key interest groups as well as the appearance of messaging on regional and national radio and TV.

Automated analysis of messaging and phrasing around cancer can yield skewed results.
With that in mind, Cision deployed a team of analysts to assess the coverage and improve the accuracy of the classification of criteria like sentiment and message penetration.
Cision charted key quantitative and qualitative measures and produced summaries to provide context and conclusions that the OHID could use to improve future campaigns.
OHID CASE STUDY
Key Findings
Cision's report analysed the success of the PR strategy according to metrics that measured audience reach and sentiment. These included the used of campaign assets in the coverage as well as the impact of the coverage.
By assessing how asset types were used on different media platforms, Cision was also able to provide a granular analysis of where the campaign had been most successful.
Some of the key findings included:
100% of the coverage had a positive or neutral sentiment. No detracting articles were published 

The overwhelming majority of coverage (88%) contained at least two key messages and 72% contained two messages and a call to action

93% of content featured the message that screening helps prevent cervical cancer

In 99% of cases, the 'book a screening' call to action was featured in headlines or the first half of articles

Although 79% of articles contained at least one call to action, only 6% provided a link to the NHS website to learn more

Campaign assets were popular, featured in 93% of coverage

The PR film was used most in regional press, with 50% of coverage featuring this asset

Radio coverage was most likely to use survey data
OHID CASE STUDY
Turning Insights Into Action
Cision's team of experts helped the OHID better understand the effects of its PR activity in relation to the 'Help Us Help You' campaign. 
The media evaluation report allowed the OHID to drill down into the types of messages and media that were used, how key interest groups were reached, and how they received the campaign. 
The results indicated that the OHID used an appropriate range of assets and mix of media. What's more, the sentiment metric showed that the strategy effectively communicated tailored messaging in a way that aligned with the OHID's objectives.
This investigation was useful for showing the success of the present campaign and arming the OHID with information that will help to shape future PR strategies.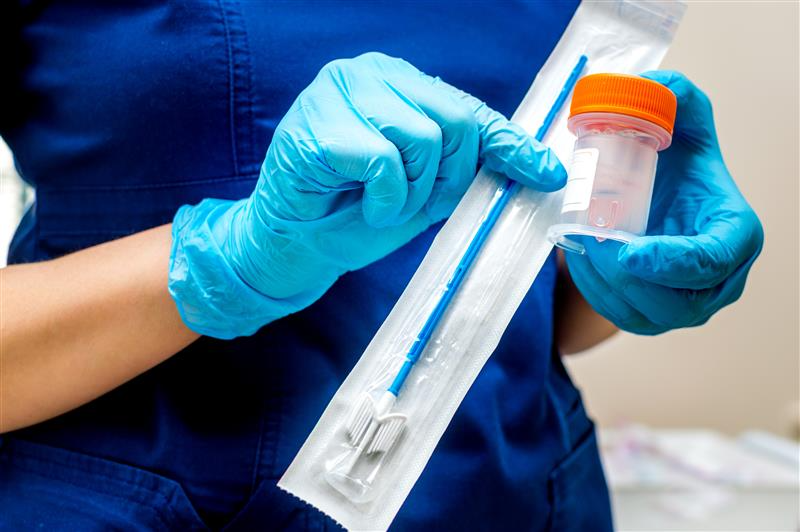 Get the Insights You Need to Succeed
When you get expert insight on all the data and every conversation, you can drive what people are saying. It's PR expertise at its highest level.