Speak to a Cision Expert
Complete the form below and a member of our team will contact you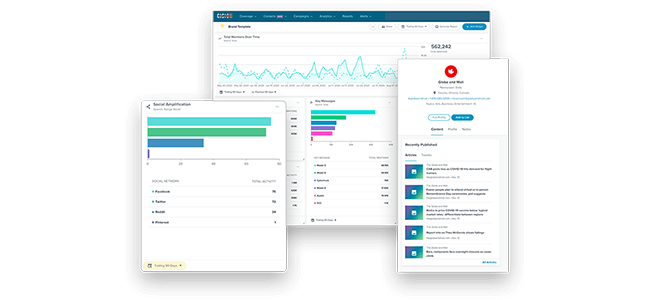 What to Expect from Your Request
A Collaborative Tutorial & Conversation

We take time to understand your goals and challenges. Our consultants will work to find the best solutions for your unique needs.

Real Examples You Care About

Get a personalised media analysis of your brand's actual press coverage. Walk through our easy-to-use dashboard, customised with metrics that matter to you. 


A few Insightful Moments

See who's talking about you, how they feel about you, and how you compare to your competitors.  
Helping More Than 75,000 Clients Power Their Communication