CommCon21 – our beloved communications conference was held on Thursday 4 February. And while it may have looked a little different this year – faces on screens, rather than faces on a stage – it sure didn't get in the way of some captivating content.
Six sessions throughout the day encompassed the theme 'Embracing a new era of comms', where PR and comms pros grabbed nuggets of wisdom to guide them towards a future that can sometimes look a little wobbly. Here are our top highlights…
Highlight #1: Making use of regional press can often be the winning ticket for a campaign
In the opening session, Maeve Atkins, External Communications Manager at Budweiser Brewing Group spoke about their campaign 'Save Pub Life' – an effort (and success!) to raise money for pubs during lockdown. She emphasised the important role that local and regional media, especially broadcast, played in spreading the word and reaching their end goal.
Highlight #2: PR does have a diversity problem
Much like the entire corporate world, there is a diversity problem in PR. BBC Presenter and Writer, Salma El Wardany and panel, confirmed there is a lot to be done to stop companies putting on a front and "creating a disconnect between what's being put out into the world, compared to what is actually happening behind the scenes." Deon Pillay, Head of MarOps at Legal & General revealed that in 2018 only 11% of ethnic minorities worked in PR, and in 2019 it decreased to just 8%.
We need to look inwards and "create a culture that helps people to thrive," says Obabiyi Fagade, Global Comms Manager at Heineken. That includes funding to build and nurture talent and looking at policy from the top.
Highlight #3: Now is the time to slow down and stop focusing on the quick wins
As always, the State of the Media panel of journalists uncovered some media truths and trends. Katie Vanneck-Smith, Founder of Tortoise Media said that "We've defaulted to social media as the default earned channel, but impact is about quality, not quantity." Reflective pieces about people, that relate and empathise are what makes a successful story.
Trust also came up – Laura Collins, Editor-in-Chief at the Yorkshire Evening Post said that research shows regional trust is up 74% versus social media which is at 22%.
Highlight #4: Listen to your customers' needs of the now
Session four of the day explored surviving and innovating during the pandemic. Farshad Hashmatulla, Press Relations Manager at Zoom said, "First and foremost we needed to keep the lights on, but many of our priorities changed to fit the needs of customers at the time." Both Farshad and Nik Govier, Founder and CEO of Blurred, expressed the significance of a happy internal culture feeds into a happy customer base. Taking care of your employees was key during the pandemic.
Highlight #5: Backward-looking probabilities define go-forward possibilities
The king of comms insights and Founder of Abacus Insights Partner, Jamin Spitzer took to the virtual stage to talk all things PR measurement. He referred to insight and analytics as a way of taking action rather than taking credit. It commands respect for PR by creating an opportunity to dive into meaning (whether they're good results or not!) and focus on transformation. The other side of the coin is only considering vanity metrics and taking credit where it may not be due.
Highlight #6: Marketing and PR co-existence is bliss
The final keynote speaker of the day, CEO of Hotwire, Barbara Bates believes in cooperation, communication, and collaboration when it comes to the PR and marketing disciplines. Shared vision, process, resource, and metrics reward progress towards shared goals. When silos exist, duplication and disconnection occur. Companies then spend more money than needed and don't develop real ROI.
Barbara says to create harmony, both marketing and PR need to align on the audience. Here, both groups need each other to be successful in order to attract buyers and drive outcomes.
That's a wrap!
Charlie Gooddy is the Content Marketing Manager at Cision UK. You can reach her on charlotte.gooddy@cision.com
Learn More. Do More. demo new
PR Tips, Case Studies, and Product Updates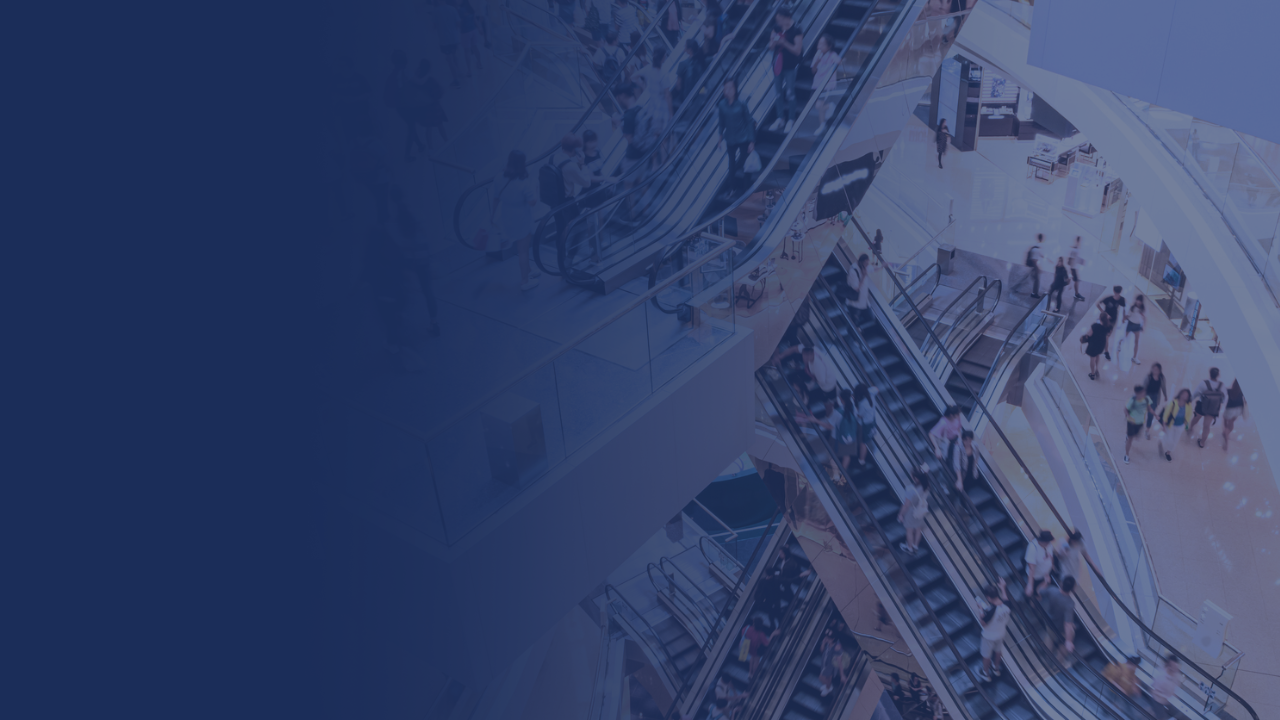 White Papers
Black Friday 2023: Media Snapshot
Arriving the Friday after Thanksgiving in the US, Black Friday signifies the start of Christmas shopping season for many, with discount prices leading to a highly profitable period for retailers. Black Friday has grown into a global event, driven by ...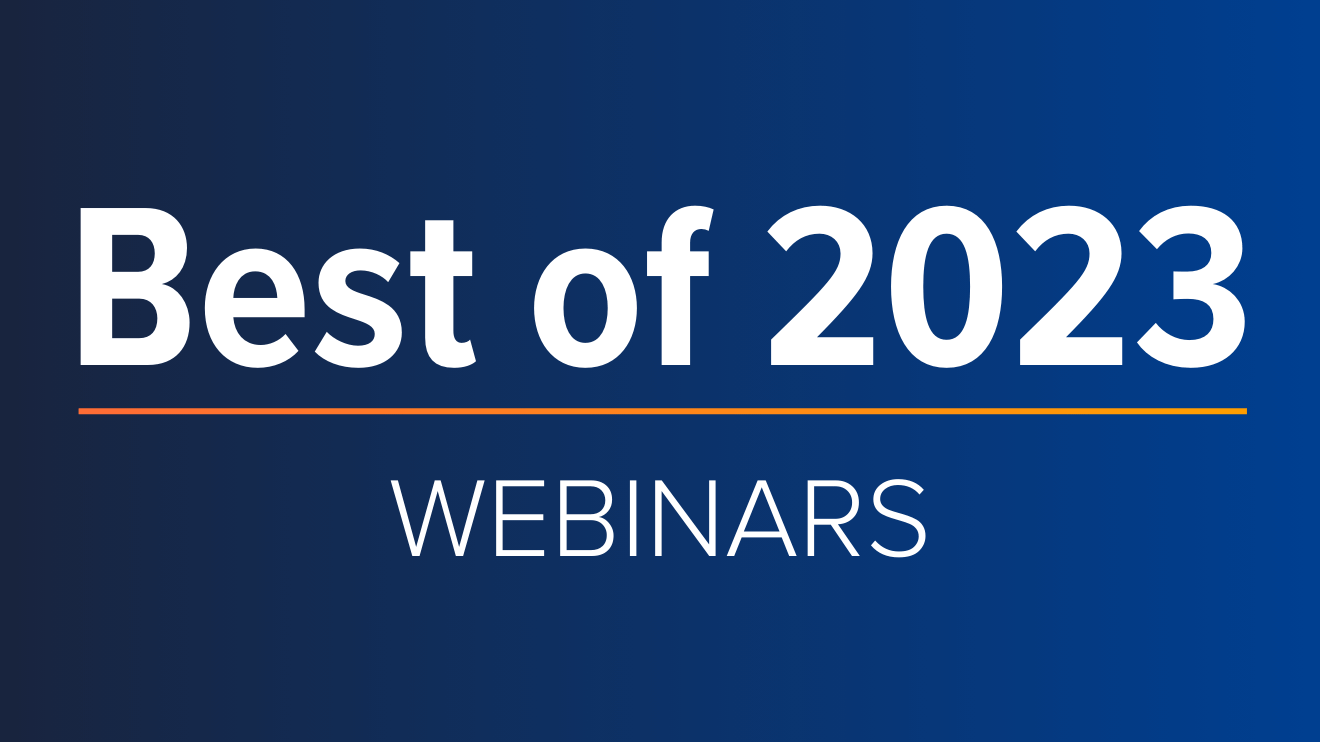 Webinars & Events
ICYMI: Cision's Top 5 Webinars of 2023
The end of the year is just around the corner, which means time to start building strategic plans, setting priorities, establishing goals and ultimately ensuring everything is ready and in place for success in the year ahead. One great way to make...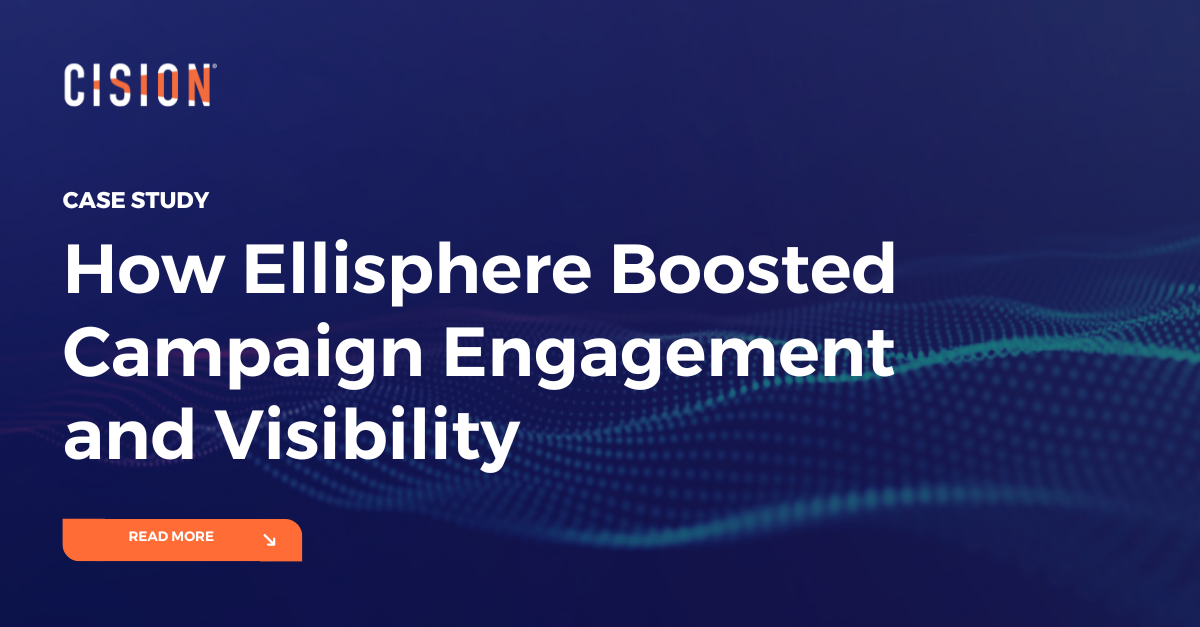 Success Stories
How Ellisphere Boosted Campaign Engagement and Visibility
Find out how Ellisphere increased engagement on their campaign content by up to 48% using our Multichannel News Releases and Guaranteed Paid Placement.