They say a picture tells a thousand words. If that's true, our brains can read all thousand words in a matter of milliseconds. According to research from the neuroscientists at MIT, the human brain can process entire images that the eye sees for as little as 13 milliseconds. It makes sense, then, that brands should push their product via attractive imagery.
Tracking your brand across the web can tell you what the world is saying about you, and how you can help change that narrative and steer the conversation in a particular direction. This includes examining social shares, engagement and comments.
It's a numbers game
When people hear information, they're likely to remember only 10% of that information three days later. On the other hand, if a relevant image is paired with that same information, people retain 65% of the information three days later. That's just one reason why it's essential to adopt a visual approach.
Speaking about social media specifically, tweets with images receive 150% more retweets than tweets without images. Therefore, the power of visual imagery in the media is unquestionable. The impact it is capable of having, both on a brand and its ongoing campaigns, cannot be devalued.

Shaping perception
Visual narratives have the capacity not only to influence brand perception, but also to create a lasting impression.
Take a look at Adidas. Instantly recognisable, it is an overwhelmingly visual and sponsorship-driven brand. For every one mention that it receives on social media, there are more than two images that contain the Adidas logo.

What does that visual representation look like? It is overwhelmingly sponsorship-driven. 78 percent of the most shared images on social media are related to a sponsorship that Adidas is paying for. Manchester United's jerseys are excellent examples of these. This means that while Cristiano Ronaldo is known for his sponsorship deal with Nike, he appears in the most widely shared images featuring the Adidas logo, since he is a Manchester United player.

Adidas has a range of kit deals with football teams worldwide, so the majority of stars that feature heavily on social media are male. Indeed, among the 60 most posted images featuring the Adidas brand, the top 13 athletes in terms of mentions are all male. This is despite the fact that key brand ambassadors include artist Beyoncé and influencer Kendall Jenner.

These are just a few of the ways in which Communications CloudⓇ can transform your campaigns, shifting the focus from outputs to outcomes:
The power of Gen Z
Moving into this realm, it is clear that while the three topics of most interest to Gen Z are the same for older generations (Adidas Football, X Adidas and shoes), this generation is far more responsive to these brand ambassadors and influencers than older generations. These include artists like Pharrell Williams and Kanye West and sports stars like basketball player Derrick Rose.  
It should be noted that Gen Z were less likely to be positive, however, and this generation was even more heavily dominated by male users, with 72% of the conversation in this demographic being led by them. Negative discussion included conversations around business practices such as its cotton supply in China, as well as less politically charged factors such as supply chain issues. Millennials and Gen Z are not afraid to voice their opinion on either set of issues, so brands must be aware of the double-edged sword that such a broad reach entails.
Broadening appeal
According to Women In Sport, a UK-based charity, 61% of women are active, classed as engaging in 150+ minutes of physical activity each week. Furthermore, 41% of girls take part in team sports (although this is in stark contrast to 63% of boys). With these figures in mind, it is surprising that the media landscape remains so heavily male dominated in its imagery. However, there is a paradigm shift in relation to this, as demonstrated by the following campaign by Adidas, which turned the tables to foster more intersectional conversations.
Adidas are attempting to inspire and empower women, and attract a female audience. Through collaborations with the likes of IFundWomen, which supported 15 female entrepreneurs, and advertising campaigns such as Impossible Is Nothing, which seeks to break stereotypes for women who are attempting to enter the world of sports, the brand is making efforts to broaden its appeal and diversify among its fanbase.

These campaigns did garner more engagement from women, with an 82% of users being female, and this led to a different kind of conversation, with hashtags such as #shopmycloset, #poshmark, #fashion, and #style being most popular. This shows that while inroads have been made into this market, the focus is very different from more specifically sport-led campaigns.
Rewriting the visual narrative
Looking into the efforts that are being made and the state of play on social media, it is clear that brands still have a lot of work to do to create more inclusive visual narratives across platforms. 
That's where the Cision Insights team comes in 
They will help you understand your audience by monitoring what people share and say on social media – and who and what influence the conversation. They will also identify messaging that resonates, opportunities to outshine competitors and experiences that drive sharing — so you can better manage your brand. 
Finally, they can help mitigate crises, ensuring brand health by spotting issues before they do any harm. 
Learn how Cision Global Insights can benefit your business. Request a consultation.
Learn More. Do More. demo new
PR Tips, Case Studies, and Product Updates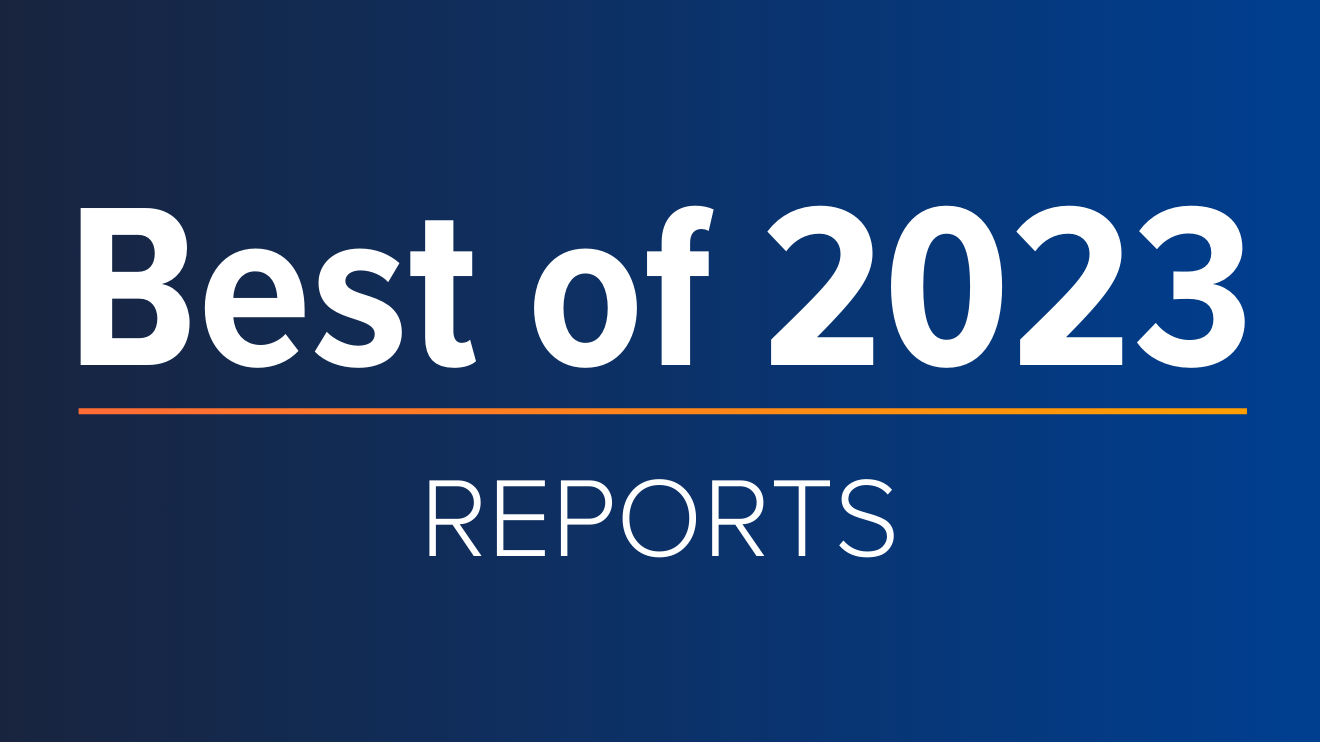 White Papers
ICYMI: Cision's Top Guides & Reports of 2023
With 2023 coming to a close and a new year rapidly approaching, now is the perfect time to reflect on the past year, lessons learned – and start setting the stage for a successful 2024. In the always-on, ever-evolving PR and comms industry, staying...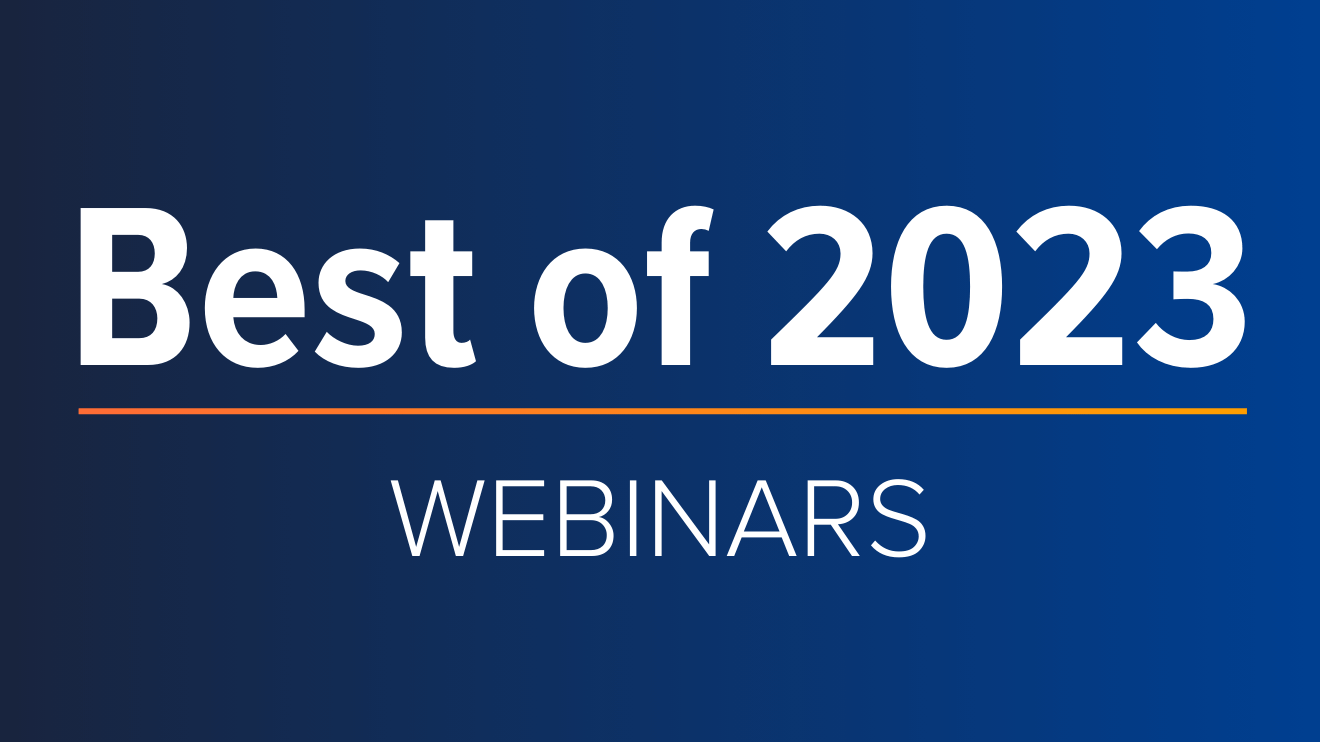 Webinars & Events
ICYMI: Cision's Top 5 Webinars of 2023
The end of the year is just around the corner, which means time to start building strategic plans, setting priorities, establishing goals and ultimately ensuring everything is ready and in place for success in the year ahead. One great way to make...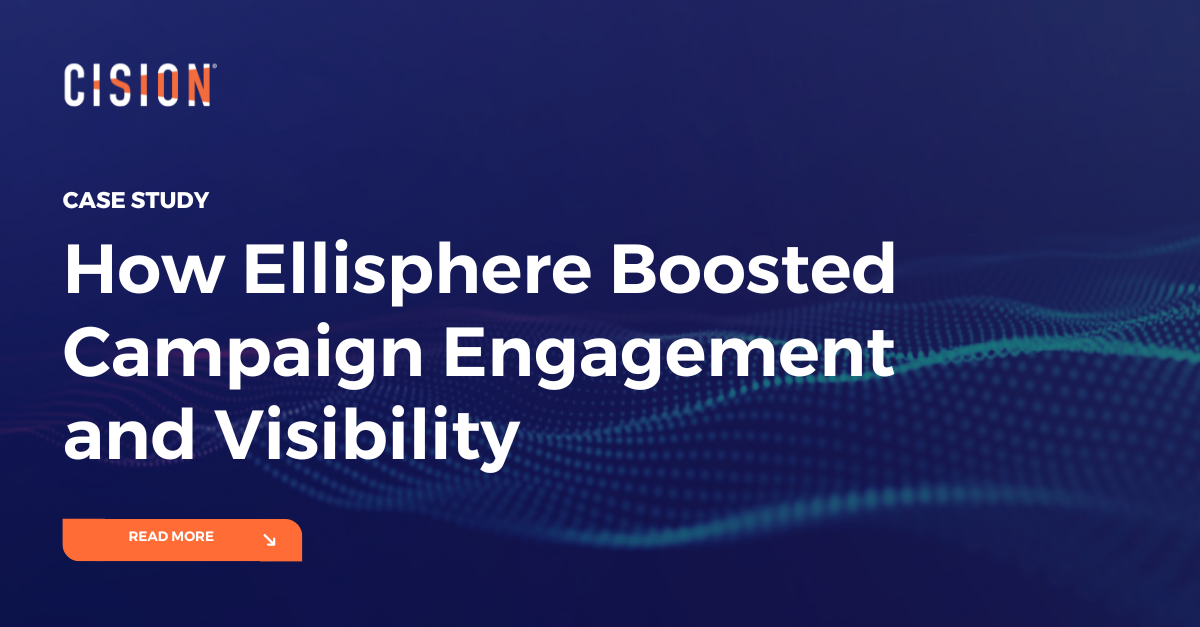 Success Stories
How Ellisphere Boosted Campaign Engagement and Visibility
Find out how Ellisphere increased engagement on their campaign content by up to 48% using our Multichannel News Releases and Guaranteed Paid Placement.