For our 11th report State of the Media Report, we surveyed more than 3,200 journalists from 15 countries around the globe, making it our biggest one yet! Once COVID-19 was declared a global pandemic, we also reached back out to journalists to see how it was affecting them.
Read on for a taster of the report's findings. You can download the full 2020 State of the Media Report here.
1. COVID-19: the impact
Like many other industries, the pandemic has had a huge effect on the media. There are a few ways PR pros can help things run smoothly and build on the relationship in these difficult times. The use of email to pitch to journalists has become even more important now with a heavier workload. Expert video interviews are highly regarded in a time when we're all on our devices at home, and new (positive) angles on COVID-19 stories are growing popular during the crisis.
2. Distrust in the media is decreasing
In the eyes of journalists, the public's trust in the media is growing. According to our 2020 global data, journalists believe that eliminating themselves from the 'fake news' stigma means ensuring the content they create is 100% accurate. Much like the views of last year's report, providing exact content is more important than revenue, exclusivity, or being the first to publish the story.
3. Bias in the media
Journalists continue to tackle bias in their industry and in their own work. We look at the relationship between bias and reporters and discuss how PR and communications professionals can address this difficult topic. 
We also look at responses on bias in journalists' own words, including this one, which sums things up pretty well: 
"All media is biased because it's run by humans."
4. Social media and technology
In 2019, 38% of journalists agreed that social media algorithms will change the way they work the most. Now, in 2020, 41% of journalists believe this to be the case.
The modern journalist may find themselves competing with the social media content flow while juggling other interests such as reporting on the facts of a story while seeking to increase readership and engagement of their work (often via social channels).
Meanwhile, only 15% see AI/machine learning as the most important technology to affect the industry, down from 19% last year.
5. The media ecosystem
Measuring success is becoming more and more crucial in an ever-changing media environment. With data developing, more organisations are looking for direct links to revenue impact – and content is under observation. Being able to prove that content is leading to subscriptions rather than potentially unread shares by third parties is now more valuable than ever.
Want to dive deeper into our report findings? They're in the full report along with pitching tips and PR advice. A panel of industry experts also share their pitching advice in our 2020 State of the Media webinar. View it on-demand to hear the discussion around key themes in the report.
2020 has already been a challenging year to navigate. Let's all work better together, especially in these uncertain times.
Charlie Gooddy is the Content Marketing Manager at Cision UK. You can reach her on charlotte.gooddy@cision.com
Learn More. Do More. demo new
PR Tips, Case Studies, and Product Updates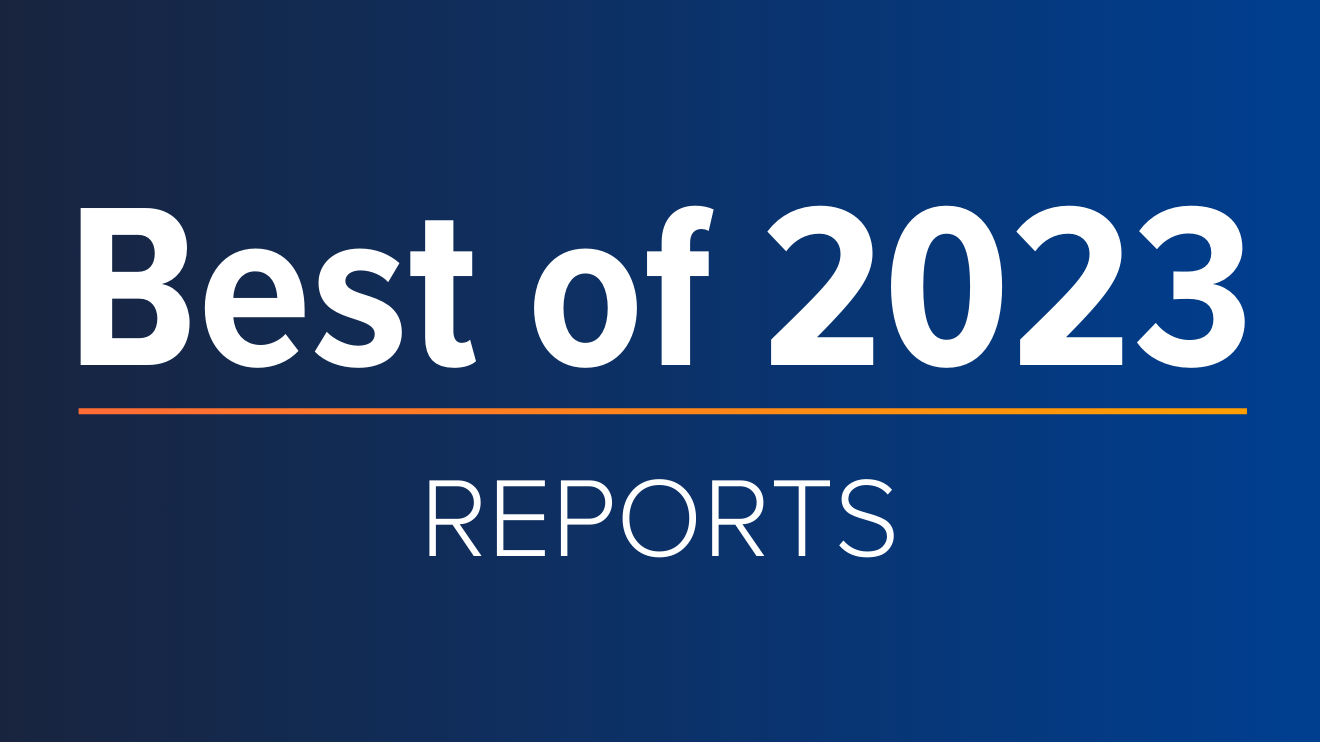 White Papers
ICYMI: Cision's Top Guides & Reports of 2023
With 2023 coming to a close and a new year rapidly approaching, now is the perfect time to reflect on the past year, lessons learned – and start setting the stage for a successful 2024. In the always-on, ever-evolving PR and comms industry, staying...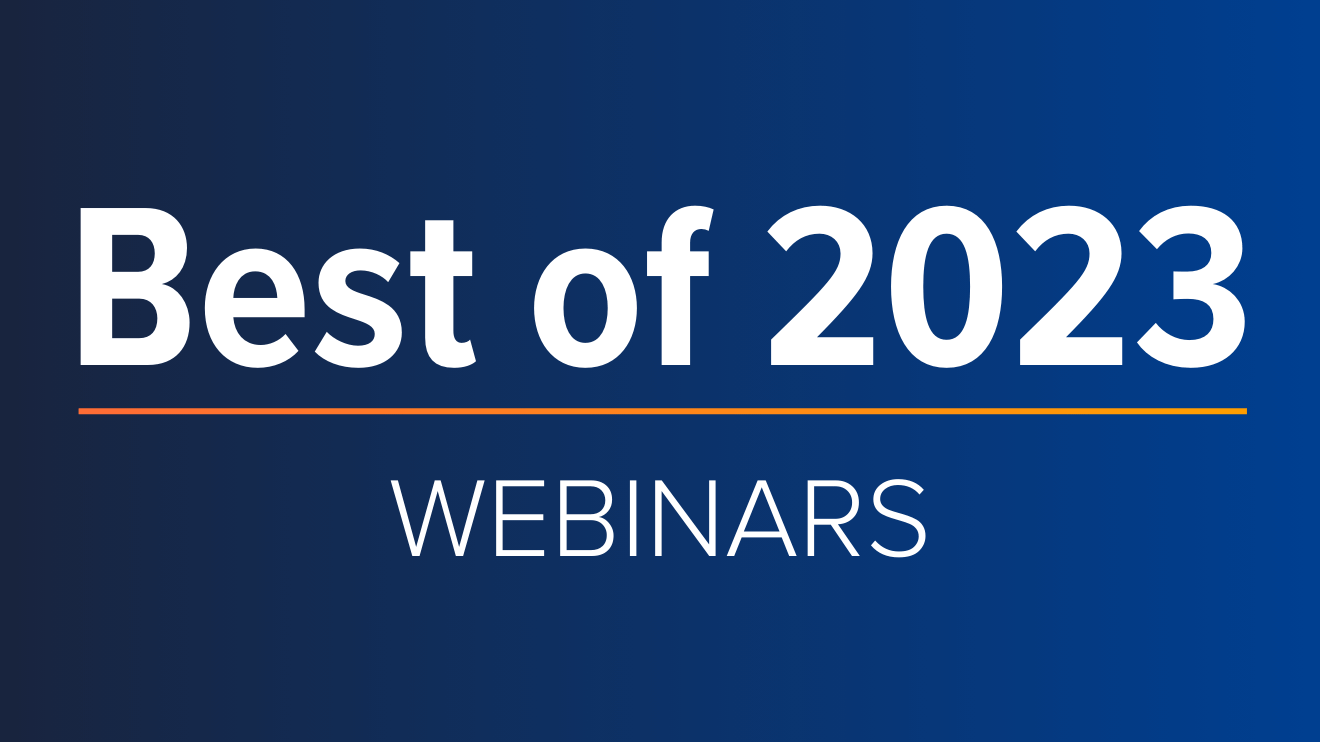 Webinars & Events
ICYMI: Cision's Top 5 Webinars of 2023
The end of the year is just around the corner, which means time to start building strategic plans, setting priorities, establishing goals and ultimately ensuring everything is ready and in place for success in the year ahead. One great way to make...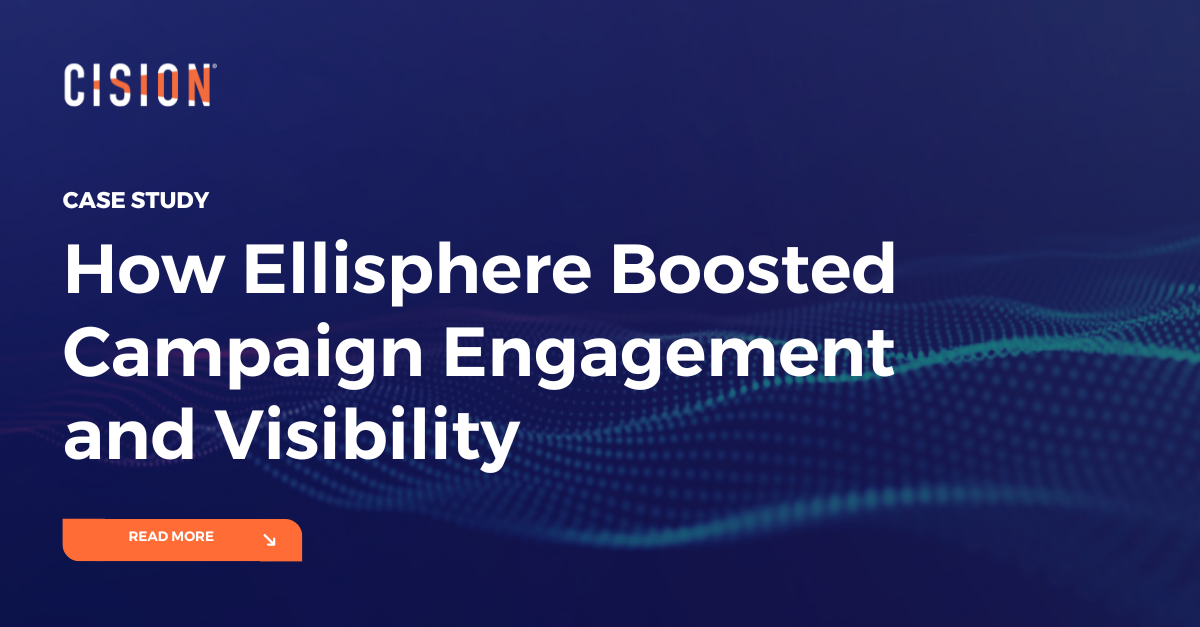 Success Stories
How Ellisphere Boosted Campaign Engagement and Visibility
Find out how Ellisphere increased engagement on their campaign content by up to 48% using our Multichannel News Releases and Guaranteed Paid Placement.