ELLISPHERE Case Study
Introduction to Ellisphere

Ellisphere is a French company with 125 years of expertise in business data, providing economic and financial information on business partners to support decision-making by business leaders in France and abroad. The company offers innovative solutions to help clients, businesses, and financiers develop sustainable activities confidently, addressing challenges faced by economic players in winning new customers, managing risks, and complying with legal and regulatory obligations.
Ellisphere's solutions include next-generation scoring, credit analysis, private rating, compliance solutions, partnerships with reference providers, and reliable databases. In addition, the company's commitment to information security ensures that its clients' data is safe while providing solutions to prevent credit risk management, optimising profitability and performance, and securing investment projects.

ELLISPHERE Case Study
The Challenge
Overcoming Technical Barriers and Enhancing PR Approach
Ellisphere was looking for a way to increase brand awareness and improve engagement and effectiveness of its publicity campaigns. As an expert in the collection, management, and dissemination of business data, Ellisphere places a high priority on information security. But as global cybersecurity measures have grown more stringent, the company found that press releases and promotional material sent to journalists and other media were prevented from reaching the intended recipient due to enhanced spam filters, size limits and other email-blocking measures. Moreover, even when the content did reach its target, there was no guarantee of engagement or action.
Previously, Ellisphere had been using a journalist database to select targeted journalists and sending press releases through PR Newswire's platform. However, the company wanted to overcome technical barriers to reach media, prospects, and partners more effectively. Additionally, they sought to upgrade their PR approach by adding new methods to illustrate their campaigns and reach the intended recipients faster and more seamlessly without having to create multiple variations of releases.
Client Perspective
"If we hadn't used this approach for these campaigns, we wouldn't have generated these results. Without the Multichannel News Release and Guaranteed Paid Placement, our content wouldn't have had the same visibility in such a short time. That's clear. The idea was to quickly reach more people who might be interested in our news and services – and who didn't already know us."
Corinne Robinson, Events and Media Relations
Ellisphere
Ellisphere Case Study
The Approach
A Winning Multichannel Distribution Strategy
Ellisphere added two crucial elements to enhance their existing communication approach: two Multichannel News Releases (MNR) and Guaranteed Paid Placement. For each MNR, Cision created a digital press release in the form of a custom-branded landing page to host all elements of Ellisphere's campaign seamlessly—including photos, videos, computer graphics, and a contact form, in addition to the press release.
Ellisphere also aimed to increase the reach of their campaign by combining their Multichannel News Releases with Guaranteed Paid Placement, which converts branded content into native ads and articles and places them on premium sites. This approach maximised audience reach while guaranteeing visibility on several major media outlets in France and across the European Union.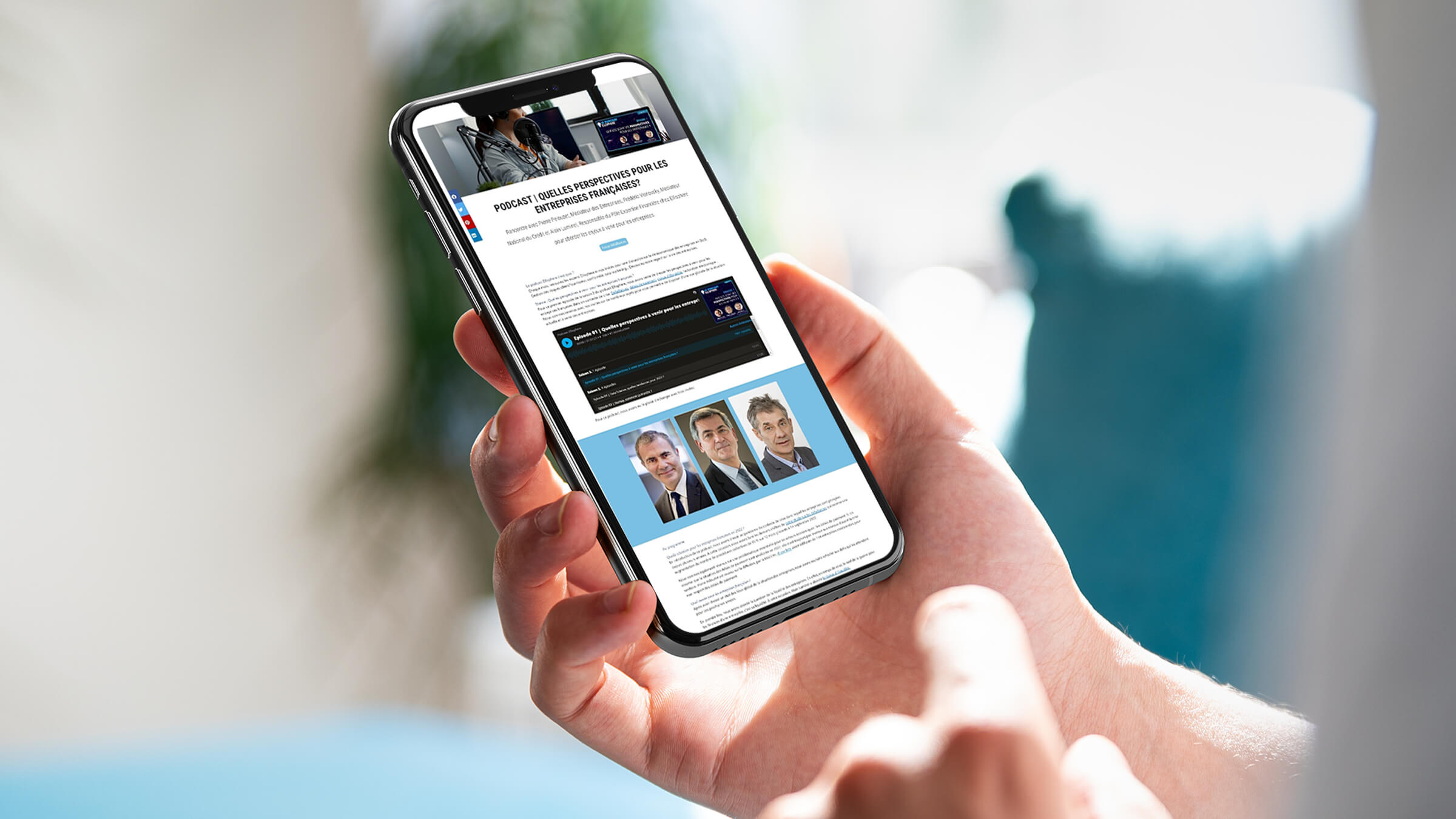 ELLISPHERE Case Study
The Results
Dramatic Increase in Press Release Impressions and Engagement
Ellisphere achieved remarkable success following the integration of MNRs and Guaranteed Paid Placement to enhance their communications approach. The MNRs garnered more than 11,000 unique visitors, along with several hundred downloads, shares, and clicks. Additionally, the engagement on their campaign content increased by 48% and 35% for the first and second campaigns, respectively.
Moreover, the use of Guaranteed Paid Placement resulted in over 250,000 impressions per campaign in major French outlets, maximising audience reach and brand awareness. The client was impressed with the quick response and improved visibility of their communications, solidifying the effectiveness of the new approach.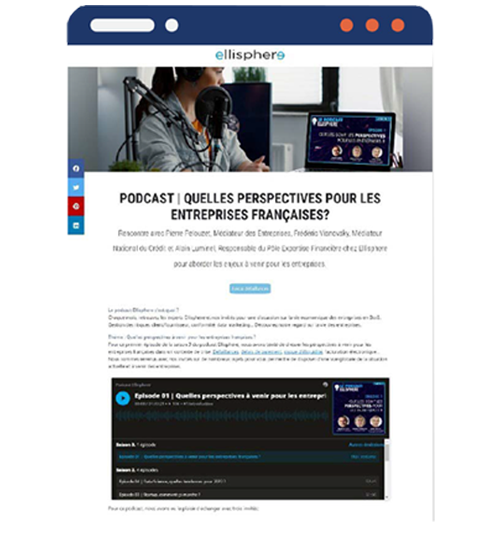 Client Perspective
"Communication is very sensitive to innovation and novelty. So, a new solution that is useful to us in our fields is of obvious interest to communicators. Our way of communicating with journalists combined with Cision's digital solutions offers a complementary package that strengthens the impact of our campaigns."
Corinne Robinson, Events and Media Relations
Ellisphere
ELLISPHERE Case Study
Key Outcomes and Benefits

Cision's Multichannel Solution Maximizes Results for Ellisphere
Drove measurable campaign engagement using multimedia and an engaging branded landing page with a strong call to action
Story featured on relevant, premium websites targeted to their audience
Increased brand awareness and reached new audiences with an effective multichannel distribution strategy