---
Subscribe Now to get the UK Media Moves every Tuesday and Thursday
Straight to your inbox - including the latest Media Awards and Events!
---
Angus County Press
BBC
Express.co.uk
ITV
MailOnline
Mergermarket
Nursery World
S&P Global Market Intelligence
SportBusiness
STYLIST
The Telegraph
Tesco Real Food
Thomson Reuters Foundation
Which?
Freelance Update - Joel Meadows
Freelance Update - Paul Stafford
Freelance Update - Simon Watkins

Angus County Press
JPI Media has relaunched six weekly newspapers as a combined county-wide title, the Angus County Press. The title results from the merger of the Arbroath Herald, Brechin Advertiser, Guide & Gazette, Forfar Dispatch, Kirriemuir Herald and Montrose Review; their mastheads will still appear above the County Press masthead on the front page as well as inside the paper.

BBC
Sally Bowman Collard is now an Environment Correspondent for the BBC, reporting on environmental and rural affairs for TV, online and radio. She is based in the East Midlands and was previously Senior News Editor (Current Affairs). Sally can be found on Twitter @sallcoll

Express.co.uk 
Andrea Blazquez has joined Express.co.uk as Assistant Late Editor, Lifestyle reporting in to Lifestyle Editor Lauren O'Callaghan. Andrea's working hours are 3pm-11pm, and she is interested in hearing about news, interview opportunities and exclusive collaborations across travel, diets and fitness, shopping, food, property and consumer. She is also keen to hear from publicists for flagship evening TV shows with a lifestyle or travel slant for previews, exclusive clips and interview opportunities.

ITV
Bradley Jones will be joining Loose Women as Assistant Producer in mid June. Bradley is currently a Researcher on Good Morning Britain and can be reached via email; he is always on the lookout for stories & products/press releases that will get people talking. Find him on Twitter @bradleyconnorj

MailOnline 
Hannah Eichler has been promoted from Acting Deputy Editor to Deputy Editor at MailOnline´s Fashion Finder, effective from 14 June. Hannah is interested in hearing about celebrity dressing, fashion launches and new labels. Hannah also has a YouTube channel aimed at providing insights to those new to the fashion and beauty industry and would like to hear from anyone available to interview. Hannah can be found on Twitter @hannaheichler

Mergermarket
Ryan Gould has been promoted to Senior Reporter at Mergermarket, which he joined in 2019 as a Reporter. Ryan can continue to be reached at the same email address or found on Twitter @rngould

Nursery World
Ruth Thomson has stepped down from her role as Deputy Editor at the Mark Allen Group publication Nursery World, but has retained her Mark Allen email address for freelance Nursery World projects. 

S&P Global Market Intelligence
Jon Buck has moved internally within S&P Global Market Intelligence's newsroom and been appointed managing editor to lead the news editing desk. He is based in London and will continue to lead coverage of Credit & Markets. Jon previously managed the Consumer team.
Sam Clark has joined them as a reporter responsible for coverage of the European technology, media and telecoms sectors. He previously held the position of news editor at Global Data Review. Sam can be found tweeting at @sgclark92 and on LinkedIn.
Ellen White has joined S&P Global Market Intelligence as a Copy Editor in its London newsroom. Ellen most recently worked as a journals manager at publishing company T&T Productions.
Darragh Riordan has moved internally within the newsroom to join the Europe, Middle East and Africa financials news team as an Industry Editor. He can be found on Twitter at @Darragh_Riordan and on LinkedIn.
Cathal McElroy has moved internally within S&P Global Market Intelligence's newsroom to join the Europe, Middle East and Africa financials news team as a reporter focused on the French and Spanish banking markets. He can be found on Twitter @Cathal_McElroy


SportBusiness 
Theo Andrew has moved to SportBusiness as a News Reporter. Theo, who was previously at Citywire and prior to that worked for PensionsAge, can be found on Twitter handle @wm_theo

STYLIST 
Jazmin Kopotsha has been appointed Acting Executive Editor Digital for STYLIST, covering for Felicity Thistlethwaite's maternity leave. Jazmin joined the team last year as Deputy Editor, Digital. Reach her via email or find her on Twitter @jazkopotsha

The Telegraph
Hikmat Mohammed has been appointed Digital Lifestyle Production Journalist at The Telegraph, working across lifestyle and fashion. He was previously Fashion Features Assistant at The Telegraph. Reach Hikmat via email or find him on Instagram @hik.mat

Tesco Real Food
Jo Wheatley has joined Cedar Communications as Acting Senior Digital Editor for Tesco Real Food, covering for maternity leave. Reach Jo via email or find her on Instagram @wheatley.jo

Thomson Reuters Foundation
Sharon Kimathi is now Inclusive Economies Editor at the Thomson Reuters Foundation. She was previously Editor at FinTech Futures, managing the FinTech Futures & Banking Technology editorial teams. Reach Sharon via email or find her on Twitter @sharon_kits

Which?
Sara Spary has joined the investigations team at Which? as a Senior Investigative Writer focusing on online platforms, fake reviews and other related topics. Sara continues to be a Freelance Trending Reporter for CNN International. She can be found on Twitter @saramayspary

Freelance Update - Joel Meadows 
Joel Meadows is an experienced sub editor and journalist who has worked for newspapers like The Independent on Sunday, The Times, Evening Standard and many others. He has written about comics, film, TV, photography and illustration for publications like The Times, Time Magazine, Independent on Sunday, Film Stories, Jewish Chronicle and others. He is also the editor-in-chief of Tripwire Magazine and Tripwiremagazine.co.uk.

Freelance Update - Paul Stafford 
Creative Content Provider Paul Stafford has been providing quality content for over a decade, handling multiple tasks on a single project, such as writing and photographing travel guidebooks, creating music videos and photography, and editing and writing brand content. Examples of his work can be found here. Paul can be found on Twitter @paulrstafford and Instagram @paulrstafford

Freelance Update - Simon Watkins
Freelance Financial Journalist and Author Simon Watkins is now available for article and project commissions. He has worked for the Financial Times (on Personal Finance and Markets), FX-MM and Euromoney (both on Currencies), NewsBase and OilPrice.com (both on Oil Markets and Geopolitics), and FTSE Global Markets (on Equities Markets), among many others. Prior to this, he was Global Head of Research Editorial for Renaissance Capital, Head of Fuel Oil Products for Platts, and Managing Editor and Chief Writer for Business Monitor International Emerging Markets, following a previous career as a senior investment banker (including as Head of FX Institutional Sales for Credit Lyonnais).
---
Find contacts in the media: learn more about Cision Connect to improve your earned media outreach, build better relationships with the media, and secure more coverage

Natalie is Cision UK's Senior Content Editor, based in London. She manages the UK Media Moves newsletters, which showcase the latest journalist news and moves, as well as highlighting industry events and awards.
Learn More. Do More. demo new
PR Tips, Case Studies, and Product Updates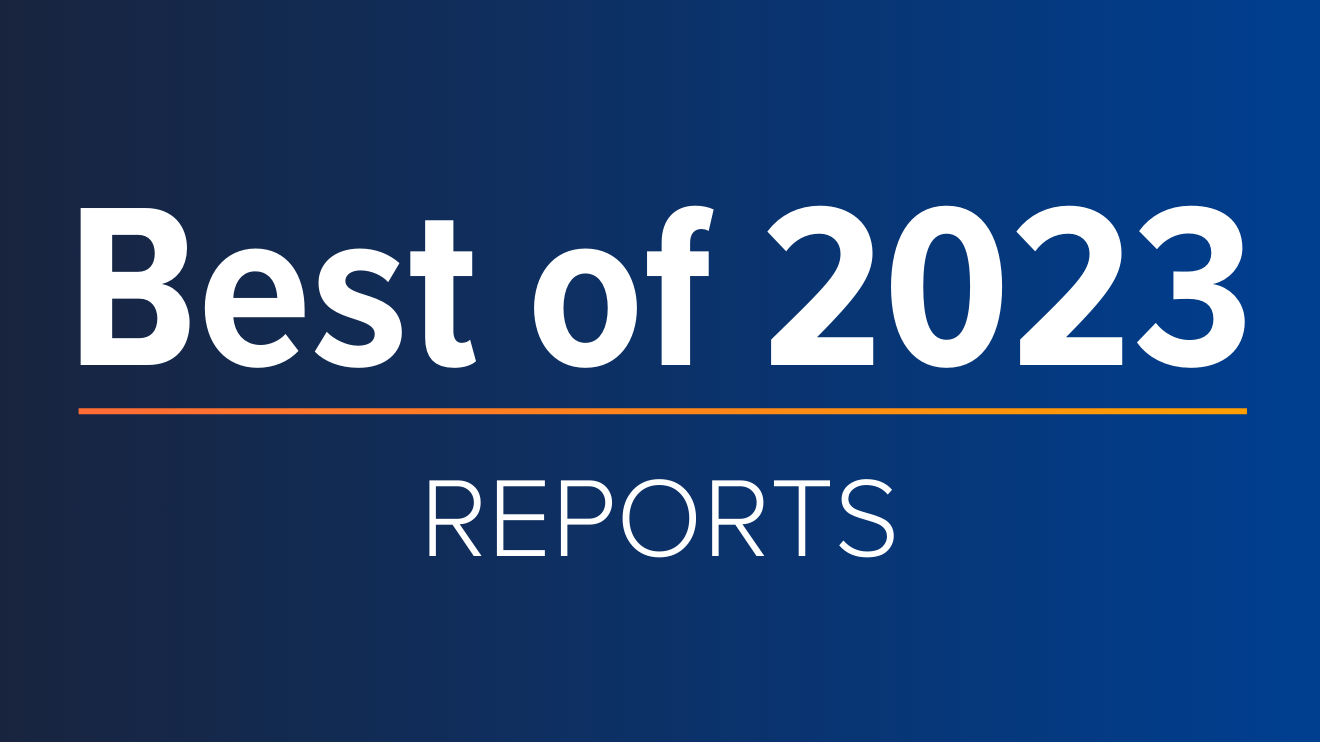 White Papers
ICYMI: Cision's Top Guides & Reports of 2023
With 2023 coming to a close and a new year rapidly approaching, now is the perfect time to reflect on the past year, lessons learned – and start setting the stage for a successful 2024. In the always-on, ever-evolving PR and comms industry, staying...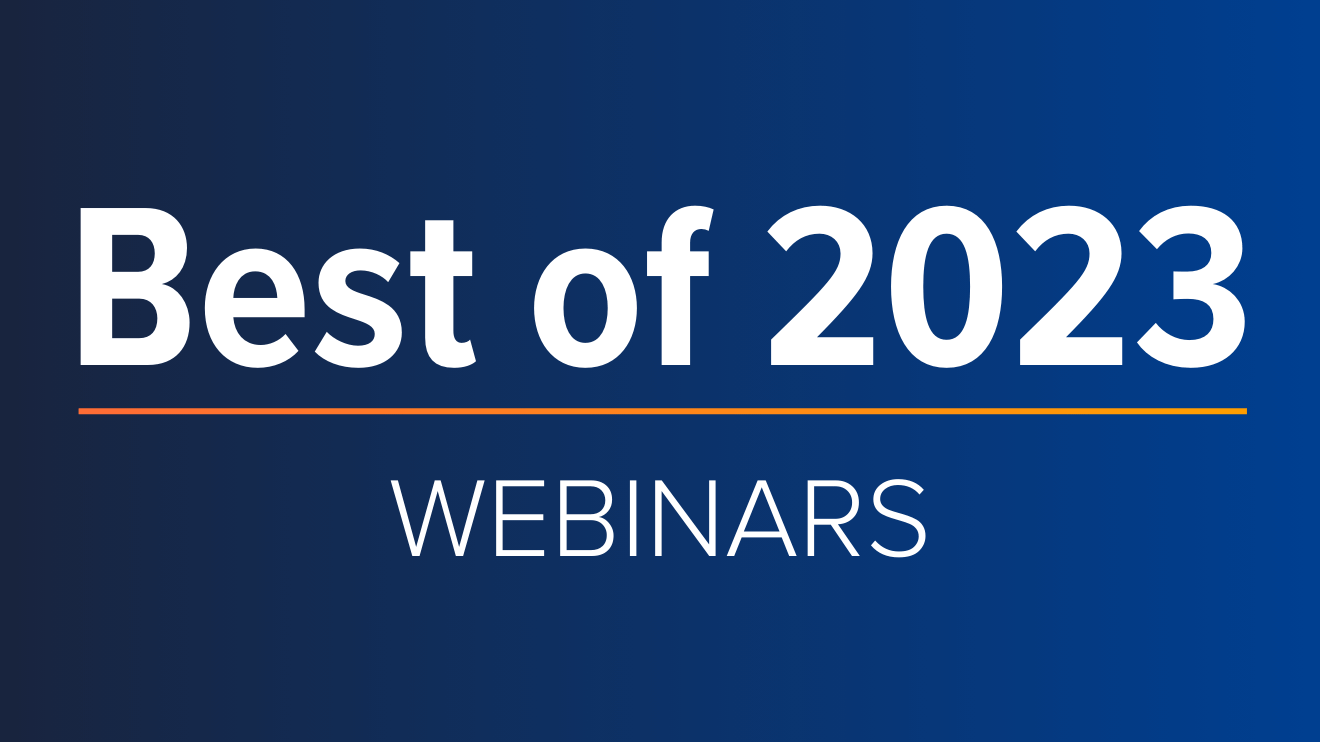 Webinars & Events
ICYMI: Cision's Top 5 Webinars of 2023
The end of the year is just around the corner, which means time to start building strategic plans, setting priorities, establishing goals and ultimately ensuring everything is ready and in place for success in the year ahead. One great way to make...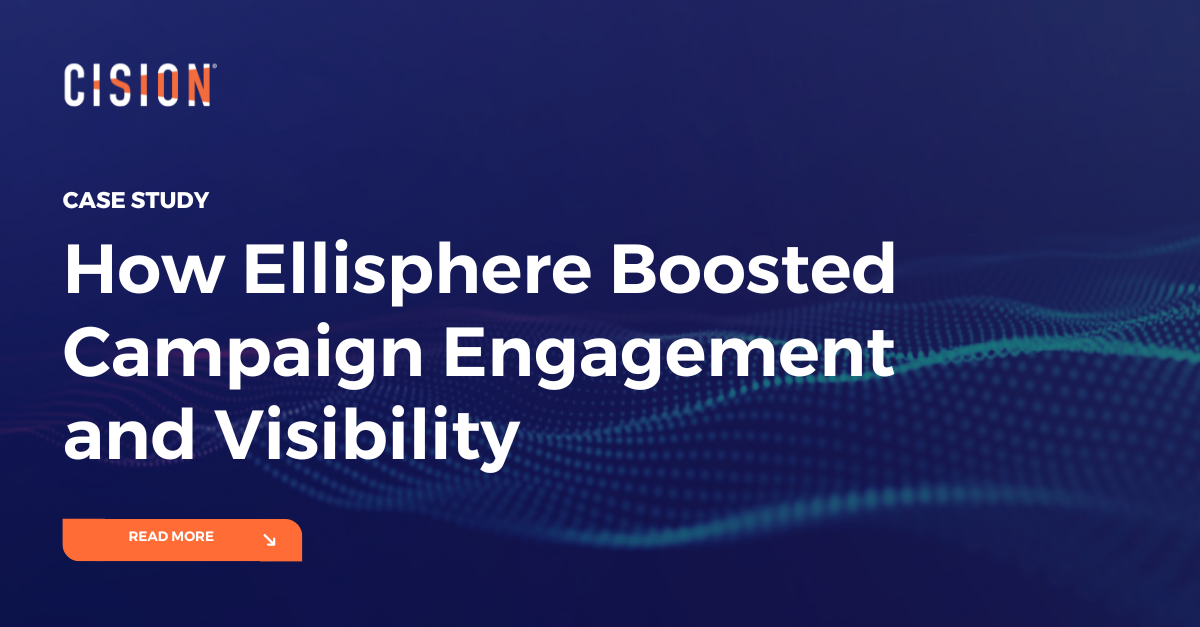 Success Stories
How Ellisphere Boosted Campaign Engagement and Visibility
Find out how Ellisphere increased engagement on their campaign content by up to 48% using our Multichannel News Releases and Guaranteed Paid Placement.