---
Subscribe Now to get the UK Media Moves every Tuesday and Thursday
Straight to your inbox - including the latest Media Awards and Events!
---


The Bookseller
Express.co.uk
Financial Times
Fresh Business Thinking
GLAMOUR UK
GRAZIA UK
The Guardian
ITV News
Modern Railways
The National Wales
OK!
PA Media
Sainsbury's Magazine
Freelance Update - Sally McIlhone
International Media Moves
The Bookseller
Heloise Wood has returned to The Bookseller magazine and website as Deputy News Editor on a maternity cover basis until December. She will work four days a week while having Thursdays off to continue freelance journalism and other projects. In the last year she has written for BBC Culture, the Observer, the Irish Times, Evening Standard and Stylist.co.uk among others. Previously she was Senior Reporter at The Bookseller and won the PPA IPA Content Piece of the Year in 2019 and was also shortlisted for Arts & Entertainment Journalist of the Year at the British Journalism Awards.

Express.co.uk
Natalie Chui has joined Express.co.uk as Lifestyle Affiliate Writer. Natalie will be writing across Lifestyle and Travel and is interested in hearing from PRs in those areas on sales, deals, new product launches and celebrity get the looks.
Mared Gruffydd has joined Express.co.uk as Lifestyle Reporter, writing across Lifestyle and Travel. Mared works Wednesday-Sunday. She is interested in hearing from PRs on new launches or story ideas in food, diets, fitness, royals, travel, cruise, property and garden.
Sarra Gray has been promoted to Senior Lifestyle Reporter. Her email address remains the same.

Financial Times
Hannah Kuchler, previously US Pharma and Biotech Correspondent for the FT, is now Global Pharmaceuticals Correspondent for the title. Hannah, who is now based in London, can be reached at the same email address. Her Twitter handle is @hannahkuchler

Fresh Business Thinking
Praseeda Nair (@notpraseeda) has been appointed Editorial Director at Fresh Business Thinking. She will cover entrepreneurship, diversity and inclusion, sustainability and other key topics. Praseeda was previously Editorial Director at Real Business and Business Advice, as well as Editor of Growth Business. She would like to hear from founders, influencers and business experts for interviews or opinion editorials.

GLAMOUR UK
Emily Maddick has been appointed Entertainment Director/Assistant Editor at GLAMOUR UK. In her new role, Emily is interested in hearing about entertainment and celebrity news, features and interview opportunities. Emily has worked with Glamour since June last year as a Contributing Editor and Deputy Editor on the autumn/winter 2020 print issue. She has previously held various Editor and Director roles at Grazia, where she worked for 12 years. Prior to that she was Showbusiness Reporter for The Mail on Sunday. Emily can be found on Twitter @emilymaddick and Instagram @emilymaddick

GRAZIA UK
Lee Brown has been appointed Acting International Fashion Director for GRAZIA UK. Lee, previously Head of International Fashion at ELLE and Harper's Bazaar, can be reached via email or found on Linkedin.

The Guardian
John Collingridge (@jcollingridgest) has been appointed Head of Business at The Guardian. John started out as a trainee reporter at the Hull Daily Mail in 2005; moving to become City Reporter at the Yorkshire Post and then City Reporter at the Press Association. He joined the Sunday Times in 2013 as Industry Correspondent and became Deputy Business Editor in 2018. John succeeds Julia Finch, who served as The Guardian's Head of Business for over ten years, as well as a Reporter, Editor, Head of Department and Duty Editor of the paper. 

ITV News
Head of Home News Matt Williams has been appointed Executive Digital Editor for ITV News. Matt has held various roles since joining the broadcaster back in 2002 as Assistant News Editor. He can be reached via email or found on Twitter @matt_itvnews

Modern Railways
Andy Roden has been appointed Deputy Editor at Modern Railways magazine effective later this month. Andy has been Editor of Steam World magazine since 2015 and is a freelance railway journalist, author and broadcaster. He can be found on Twitter @AndyRoden1

The National Wales
Newsquest title The National Wales, which initially launched on 1 March, is to be published weekly following the success of two special print editions.

OK!
Rachel McGrath has joined OK! as Deputy Digital Director. Rachel was previously a Freelance Journalist and Editor and prior to this worked as Digital Showbiz Editor at the Evening Standard. Contact her via email or find her on Twitter @rachelmcgrath

PA Media
Reporter Jess Glass has joined PA Media's High Court team. Jess was a Freelance Reporter for Metro.co.uk prior to joining PA Media in 2019. They can be reached via email or found on Twitter @JessPGlass

Sainsbury's magazine
Abbie Schofield will be joining Sainsbury's magazine as Social Content Editor on 19 April, where she will work with Digital Editor Liz Stansfield. Additionally, Abi Spooner has been promoted to Junior Food Editor. Abi is responsible for the smooth running of the test kitchen, as well as developing recipes for the magazine and website. 

Freelance Update - Sally McIlhone
Sally McIlhone is available for freelance writing on parenting and relationships (including single parenthood, blended families and baby loss) as well as food, fashion and beauty. She is the former editor of international fashion and travel guide SHOP Magazine and has written for Red, Refinery29, Stylist, ShortList and Grazia. Sally's podcast, Songs of a Lifetime, covering the tunes which transport you back in time to a particular moment or memory, is launching in the coming weeks. Sally can be reached via email or on Instagram @mcsalface
International Media Moves

El Español
Mario Díaz Camacho is now Joint Director of the Spanish online newspaper El Español, where he was previously Deputy Director. In addition, former Business Editor Arturo Criado Gea has been appointed Business Deputy Director.

Bike Magazine
Marino Bartoletti is now Editorial Director of the Italian title Bike Magazine, launched last year by BFC Media. Marino can be found on Twitter @bar_toletti

Il Sole 24 Ore
Gianfranco Ursino is now Managing Editor of Plus24, Il Sole 24 Ore's online subscription service, replacing Christian Martino. Gianfranco, previously Deputy editor for the publication, can be found on Twitter @g_ursino

Canberra Times
Karen Barlow has commenced her new role as Chief Political Correspondent for the Canberra Times. Previously Politics Editor at HuffPost Australia, Karen can be found on Twitter @kjbar
---
Find contacts in the media: learn more about Cision Connect to improve your earned media outreach, build better relationships with the media, and secure more coverage

Natalie is Cision UK's Senior Content Editor, based in London. She manages the UK Media Moves newsletters, which showcase the latest journalist news and moves, as well as highlighting industry events and awards.
Learn More. Do More. demo new
PR Tips, Case Studies, and Product Updates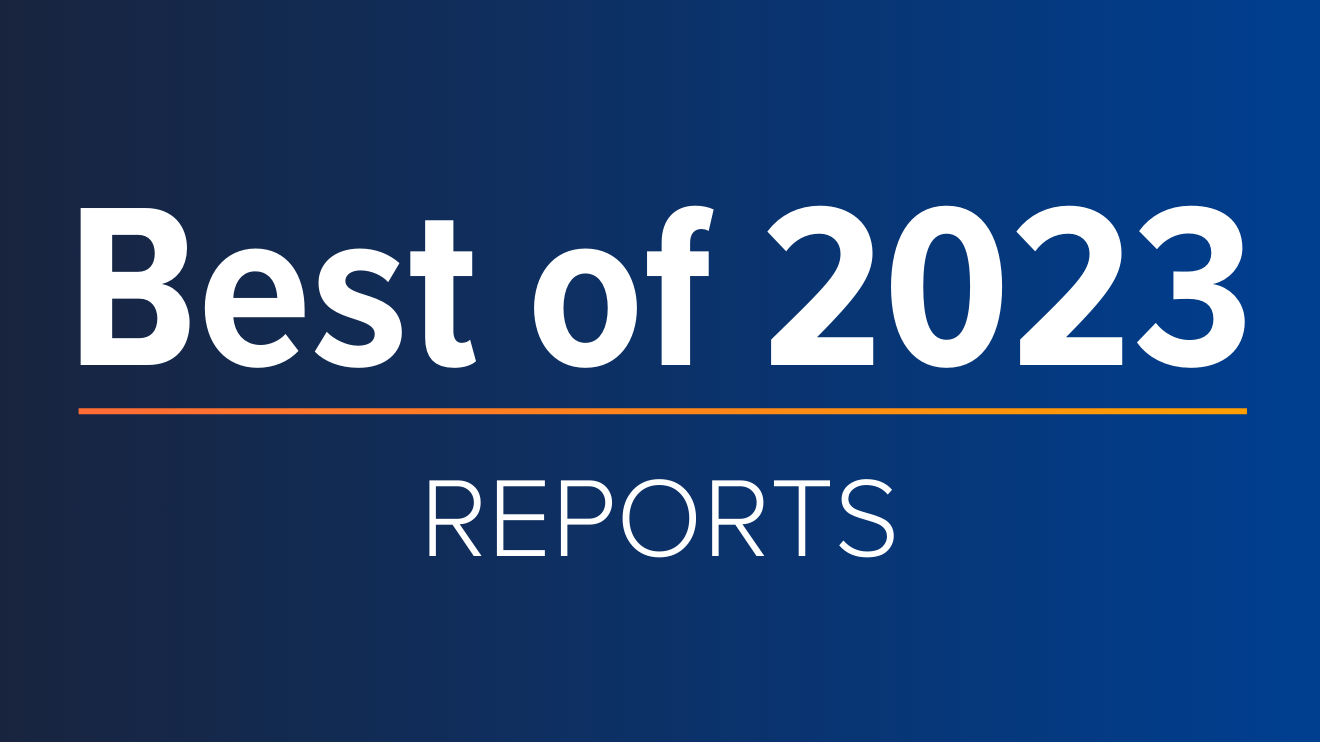 White Papers
ICYMI: Cision's Top Guides & Reports of 2023
With 2023 coming to a close and a new year rapidly approaching, now is the perfect time to reflect on the past year, lessons learned – and start setting the stage for a successful 2024. In the always-on, ever-evolving PR and comms industry, staying...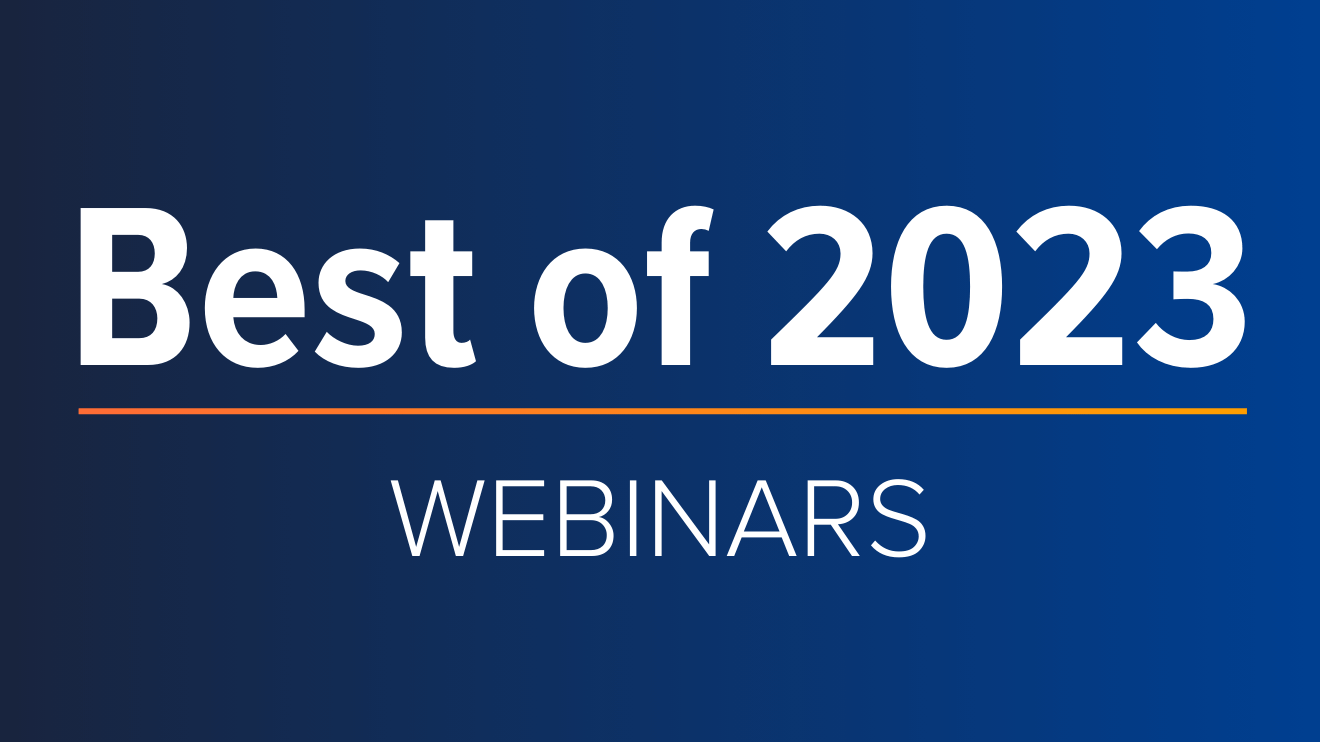 Webinars & Events
ICYMI: Cision's Top 5 Webinars of 2023
The end of the year is just around the corner, which means time to start building strategic plans, setting priorities, establishing goals and ultimately ensuring everything is ready and in place for success in the year ahead. One great way to make...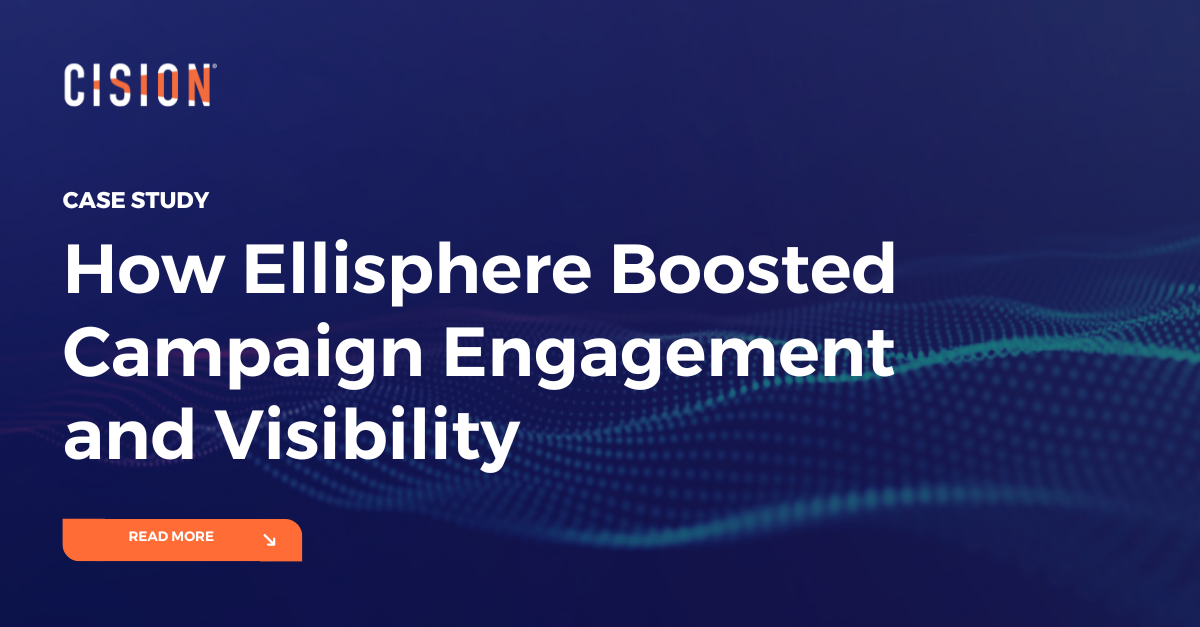 Success Stories
How Ellisphere Boosted Campaign Engagement and Visibility
Find out how Ellisphere increased engagement on their campaign content by up to 48% using our Multichannel News Releases and Guaranteed Paid Placement.