Building
Country & Town House
Daily Mail
Director
Drapers
Evening Standard
Hearst UK
IML Group
KISS
RadioTimes.com
Risk.net
The Times
The Sunday Times - STYLE
Time Out
YOU Magazine
Journalist Update - Sophie Goddard
Freelance Update - Elizabeth Bennett
Freelance Update - Florence Derrick
Freelance Update - Amelia Jean Jones
Freelance Update - Carly Page
Freelance Update - Rachel Wait
International Media Moves
National Press Awards 2019
Georgina Henry Award for Digital Innovation 2020
2020 Sigma Awards
Rugby Photographer of the Year
Headlinemoney Awards 2020
WIJ: In Conversation with Alison Phillips
London Grill Club

Building
Jamie Harris is now Features Editor at Building. He was previously Digital Editor, and can now be found tweeting at twitter.com/jamiehwriter

Country & Town House
Amy Wakeham has been appointed Managing Editor at Country & Town House. She was previously Digital Editor at The Jackal and can be found tweeting at twitter.com/amyrwakeham

Daily Mail
Emma Powell has joined the Daily Mail as Showbiz Correspondent. She was previously an entertainment columnist at the Evening Standard where she also worked as online Entertainment Editor. She was also News Editor at RadioTimes.com. Emma wants to hear about interview opportunities, showbiz events, celebrity news and the arts. She can be found tweeting at twitter.com/emmapowell2210

Director
There is a new editorial team at Director, the magazine of the Institute of Directors. Marc Smith has joined as Editor, while Sam Forsdick is the new Features Writer. Neil Cole continues as Technical Editor. The team can be found tweeting at twitter.com/DirectorIoD

Drapers
Gabriele Dirvanauskas is now Fashion Editor at Drapers, she will be working on content for both the magazine and Drapersonline.com, as well as shooting for the womenswear, menswear and footwear specials. She can be found on social media as @Gabi_d_. Gabriele was previously Fashion Editor at The Sun.

Evening Standard
Executive Editor Lucy Hunter Johnston is now on leave. In her absence, Acting Features Editor Phoebe Luckhurst is the contact for features and interviews.

Hearst UK
Lucy Halfhead has been promoted to Group Luxury Travel Director at Hearst UK, responsible for travel content across Harper's Bazaar, Town & Country, ELLE and Esquire magazines. She will continue to write celebrity profiles and fashion features as Senior Editor at Harper's Bazaar and Town & Country. Lucy can be reached on Instagram at www.instagram.com/lucy.halfhead

IML Group
Paige West has been appointed Group Editor at IML Group, where she was previously Editor of Design Products & Applications and Connectivity magazines. She is now also responsible for Panel Building and Systems Integration (PBSI). Paige can be found on Linkedin.

KISS
Bauer Media has appointed Rebecca Frank as KISS Content Director. In this role, Rebecca will lead the content vision, strategy and team for the KISS brand including KISS, KISSTORY and KISS Fresh radio stations, plus streamed extensions including KISS DNCE, IBIZA and Garage. Rebecca previously held positions as Editor and Head of Production for BBC Radio 1, Radio 1Xtra, and for BBC Asian Network. She can be found tweeting at twitter.com/0bex0

RadioTimes.com
Kimberley Bond has been promoted to Entertainment Editor at RadioTimes.com. Prior to this, she worked as an Entertainment Correspondent. She is interested in hearing about the latest entertainment, reality and shiny floors shows, as well as showbiz events. Kimberley can be found tweeting at twitter.com/0xkimberley

Risk.net
Alessandro Aimone is now Deputy Editor, Markets, at Risk.net. Alessandro was previously Staff Writer on the Risk Quantum desk and can be found tweeting at twitter.com/aimoneale

The Times
Clive Davis has been appointed Chief Theatre Critic at The Times. 
Dominic Maxwell has been appointed to the new position of Deputy Theatre Critic and Theatre Commissioning Editor.

The Sunday Times - STYLE
Hannah Swerling is now Acting Deputy Editor at The Sunday Times' STYLE while Deputy Editor Laura Atkinson is on leave. Hannah can be found on Twitter at twitter.com/hannahswerls

Time Out
Time Out has made two new hires; Joe Mackertich as Time Out London Editor and Jordan Waller as Head of Digital Content. Joe is an award-winning editor most recently of Shortlist and will be central to evolving Time Out London's curated content, highly engaged audience and unique voice. Jordan will run the overall strategy and implementation for Time Out's digital content globally. He joins Time Out from The Independent where he was editor of their viral news and politics website indy100. Joe can be found at twitter.com/j_mackertich and www.instagram.com/k_mackertich. Jordan can be found tweeting at twitter.com/jordanfwaller

YOU Magazine
Kelly Allen has been appointed Entertainment Director at YOU Magazine. Prior to this she was a Freelance Journalist writing for various national newspapers and magazines. Kelly is interested in hearing about celebrity interviews opportunities as well press releases for film screenings and release dates, TV, theatre and events.

She will still be writing the showbiz column for Northern Irish newspaper Sunday Life and can be contacted on her gmail address regarding opportunities for that. Kelly can be found tweeting at twitter.com/KellyAllen01 and on Instagram at www.instagram.com/kellyallen01

Journalist Update - Sophie Goddard
Sophie Goddard has returned as Digital Entertainment Editor to MarieClaire.co.uk in a part-time role, and wants to receive related entertainment pitches, invitations and talent opportunities. For freelance opportunities and commissions, Sophie's twitter handle remains twitter.com/sophiegoddard and she can be reached on her gmail address.

Freelance Update - Elizabeth Bennett
Journalist, Copywriter and Consultant Elizabeth Bennett is now based in Barcelona. Elizabeth covers health, beauty, travel, culture and sustainability. She has written for Balance, Breathe, ELLE, Grazia, i-D, Marie Claire, Oh Comely, Psychologies, Refinery 29, Restless, ST Style, SUITCASE, SheerLuxe, Stylist, The Evening Standard and Women's Health. Alongside her editorial work she regularly writes trend reports for the research firm Stylus and works with brands on editorial and consultancy projects. Examples of her work can be seen at elizabethbennett.contently.com, and she can be found on Instagram www.instagram.com/biz_bennett

Freelance Update - Florence Derrick
Freelance travel and features writer Florence Derrick has accepted a part-time role as UK market editor for Skyscanner's relaunched editorial site. She'll be commissioning and editing trend-led content on experiential travel, human interest, tech, sustainability, adventure travel and ethical tourism around the world. She would love to hear relevant PR news on those subjects and welcomes timely pitches from journalists (March onwards). She continues to accept freelance commissions and her portfolio can be viewed at www.florencederrick.com. She can be found tweeting at twitter.com/FlorenceDerrick

Freelance Update - Amelia Jean Jones
Amelia Jean Jones, former Content Editor of IN London magazine, has gone freelance. Amelia is interested in hearing about lifestyle commissions and desk cover. She can be found tweeting at twitter.com/ameliajeanjones and on Instagram www.instagram.com/ameliajeanjones

Freelance Update - Carly Page
Carly Page has gone freelance after leaving her position as Editor of THE INQUIRER. Carly will continue to cover the technology sector, and is available immediately for news shifts, features, reviews and editing. She can be found tweeting at twitter.com/CarlyPage_

Freelance Update - Rachel Wait
Rachel Wait has now left her role as Senior Editor at MoneySuperMarket and is available for personal finance freelance commissions. She covers a range of topics, including property, savings, insurance, energy, money issues and consumer affairs. She can be found tweeting at twitter.com/RachelWait

 
International Media Moves
Elle (Italy)
Adriana Di Lello is now Deputy Fashion Editor at Elle (Italy). She was previously Features Editor for the same publication, where she has been working since 2004.

Faro de Vigo
Irene Bascoy Suárez and José Carneiro Rodrigues have been appointed Editors-in-Chief of the Spanish regional newspaper Faro de Vigo. They were previously Regional Editors; Irene was responsible for the Galicia section and José for the Vigo section. In addition, Alberto Otero, previously Local News Editor, is now Web Editor.

Quattroruote
Laura Confalonieri is now Deputy Director of the Italian magazine Quattroruote. She was previously Regional Editions Coordinator for the same magazine, where she has been working since 1996. Laura will lead the magazine's activities on digital platforms.

Radiotelevisione Italiana (RAI)
Giancarlo Fiume is now Editor-in-Chief of the regional news programme 'Tgr Puglia' at Radiotelevisione Italiana (RAI). He was previously Editor-in-Chief of 'Tgr Molise', and up until 2017 he was Deputy Editor-in-Chief of 'Tgr Puglia'.
 
Awards

National Press Awards 2019
Entries for the National Press Awards 2019 close tomorrow, Friday 10 January. The awards are organised by the Society of Editors on behalf of the industry and will celebrate the best of British national journalism published during the last year. A shortlist will be announced in February 2020, and the gala dinner takes place on Thursday 2 April. Entries can be made here

Georgina Henry Award for Digital Innovation 2020
Women in Journalism has announced its 5th annual journalism Georgina Henry Award for Digital Innovation to be presented at the National Press Awards. The prizes (£4,000 in total) will be used to support an initiative by the applicant. Applicants can be any age, working in either print or multimedia. The winner will also join the WiJ committee and be a honorary WIJ Fellow. The judges will be looking for a flair for storytelling as well as evidence of innovation and/or impact. They will be looking for the winner to demonstrate an identifiable voice and understanding for a specific subject. For more information and to apply, click here

2020 Sigma Awards
The Sigma Awards is a new data journalism award which aims to not just celebrate the best data journalism around the world, but also to empower, elevate and enlighten the global community of data journalists. It was created by Aron Pilhofer (Temple University) and Reginald Chua (Reuters), with support from Simon Rogers (Google), and Marianne Bouchart (HEI-DA). It is sponsored by the Google News Initiative and hosted by the European Journalism Centre's DataJournalism.com. Entries to the competition are now open and data teams from around the world have until 3 February 2020 at 11:59pm ET to enter via this online form.

Rugby Photographer of the Year
The Rugby Journal is launching the Rugby Photographer of the Year competition. It is open to professional and amateur photographers and culminates in a two-month exhibition of all the shortlisted work at the World Rugby Museum in Twickenham. A grand prize of £1,000 is also awarded for the overall winner at a finalist awards evening at the World Rugby Museum in late May, 2020. For more information, click here. The journal can be found on Twitter and Instagram.

Headlinemoney Awards 2020
Entries are being accepted for the Headlinemoney Awards 2020 to find the UK's best financial journalists and money titles. The PR shortlists have already been revealed. The journalism categories celebrate excellence across both the UK's extensive financial journalist community, as well as media outlets covering money, business and City matters. In a change to the previous nominations process, all financial journalists are now invited to submit entries. All submissions are free. All the category shortlists will be announced in March 2020 with final judging taking place in April. Winners will be announce at the 2020 Headlinemoney Awards ceremony at The Brewery, London EC1 on 6 May 2020.

 
Events
WIJ: In Conversation with Alison Phillips
Cision is proud to host a WIJ 'In Conversation' event with Alison Phillips, chair of Reach plc's Reaching Gender Equality group and Deputy Chair of Women in Journalism. Alison will be speaking to Eleanor Mills, WIJ chair and editorial director of the Sunday Times and editor of the Sunday Times Magazine. The event is at Cision (5 Churchill Place, Canary Wharf E15) on Tuesday, 21 January. Doors open 6.30pm, event starts 7.00pm, drinks 8.15-9.15pm. For more information and to book tickets, click here.

London Grill Club
Former Foreign Secretary Lord David Owen will be the next London Grill Club guest on 4 February. Owen will speak to David Selves after a mixed Grill Lunch, and the audience is invited to submit questions in advance. The questioners selected will be invited to put their question from the floor as part of the grilling process. The event is at Shampers, 4 Kingly Street, W1 on 4 February. 12.15pm arrival for 12.30pm and over by 3pm.
 
Learn More. Do More. demo new
PR Tips, Case Studies, and Product Updates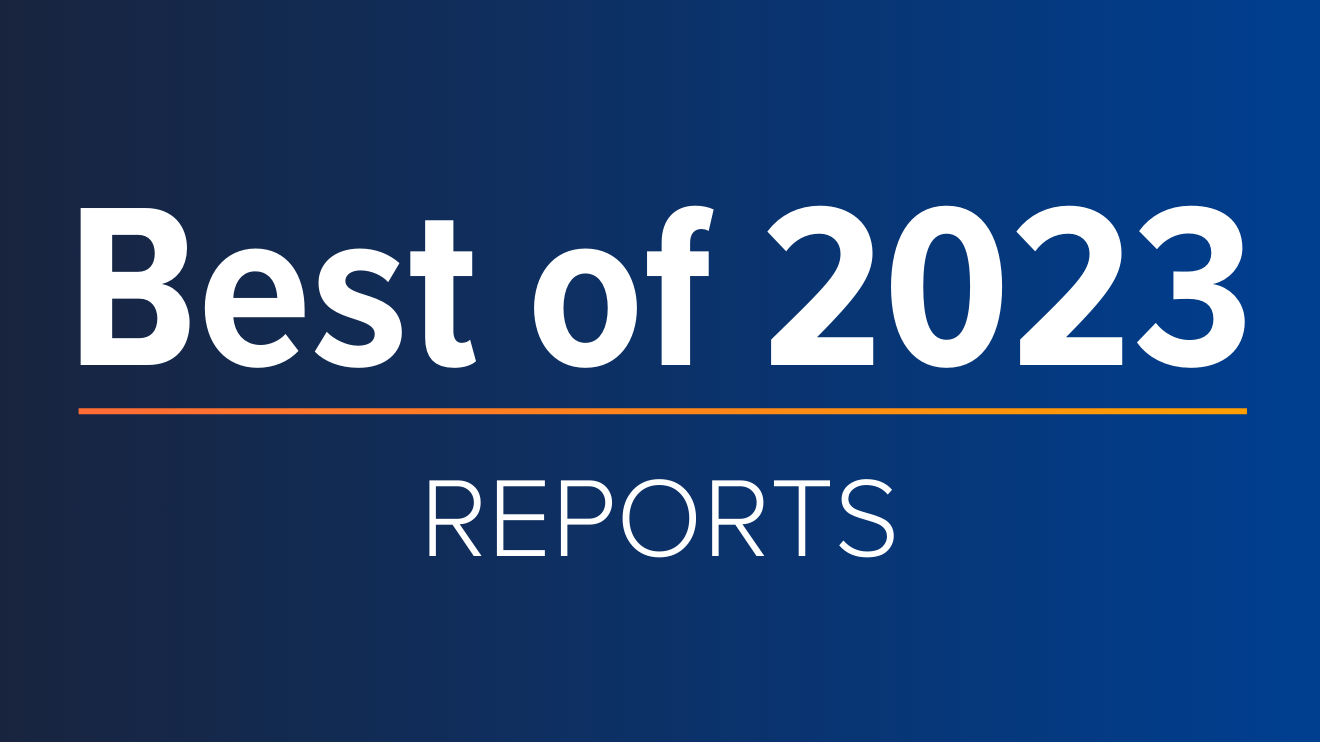 White Papers
ICYMI: Cision's Top Guides & Reports of 2023
With 2023 coming to a close and a new year rapidly approaching, now is the perfect time to reflect on the past year, lessons learned – and start setting the stage for a successful 2024. In the always-on, ever-evolving PR and comms industry, staying...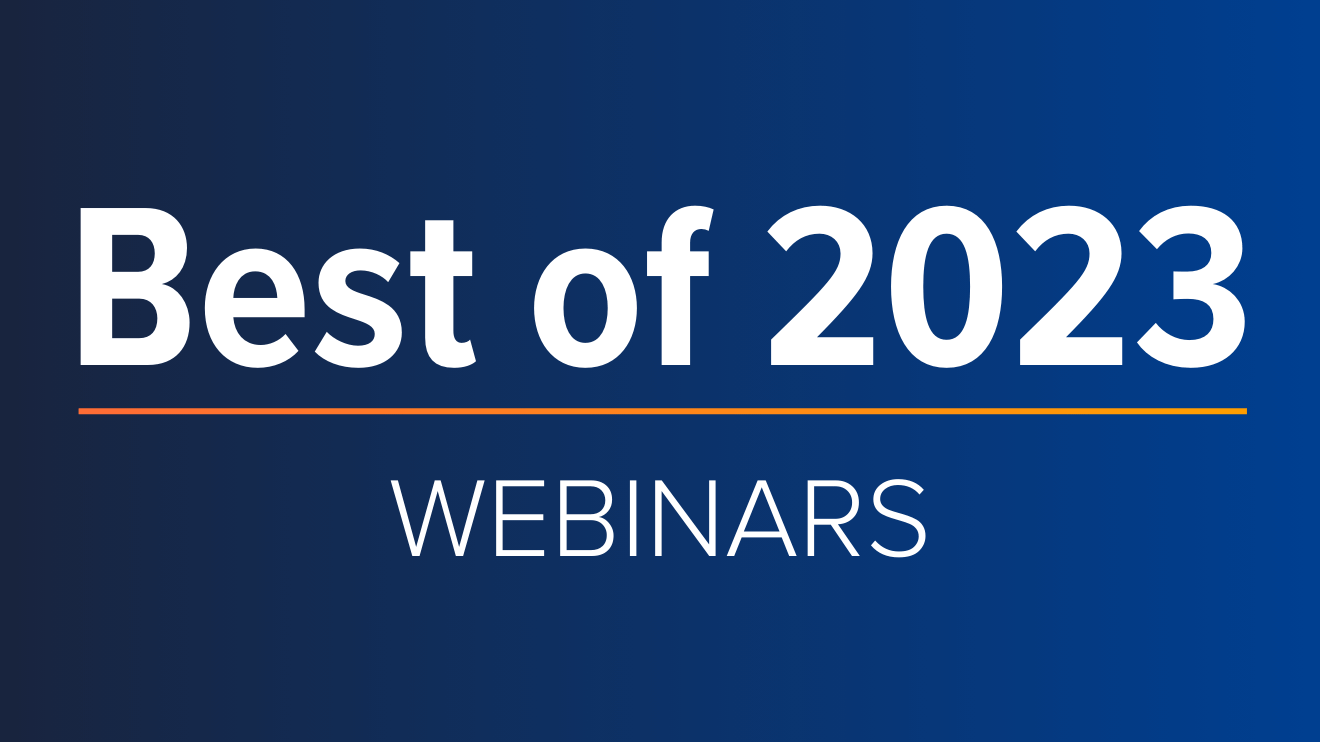 Webinars & Events
ICYMI: Cision's Top 5 Webinars of 2023
The end of the year is just around the corner, which means time to start building strategic plans, setting priorities, establishing goals and ultimately ensuring everything is ready and in place for success in the year ahead. One great way to make...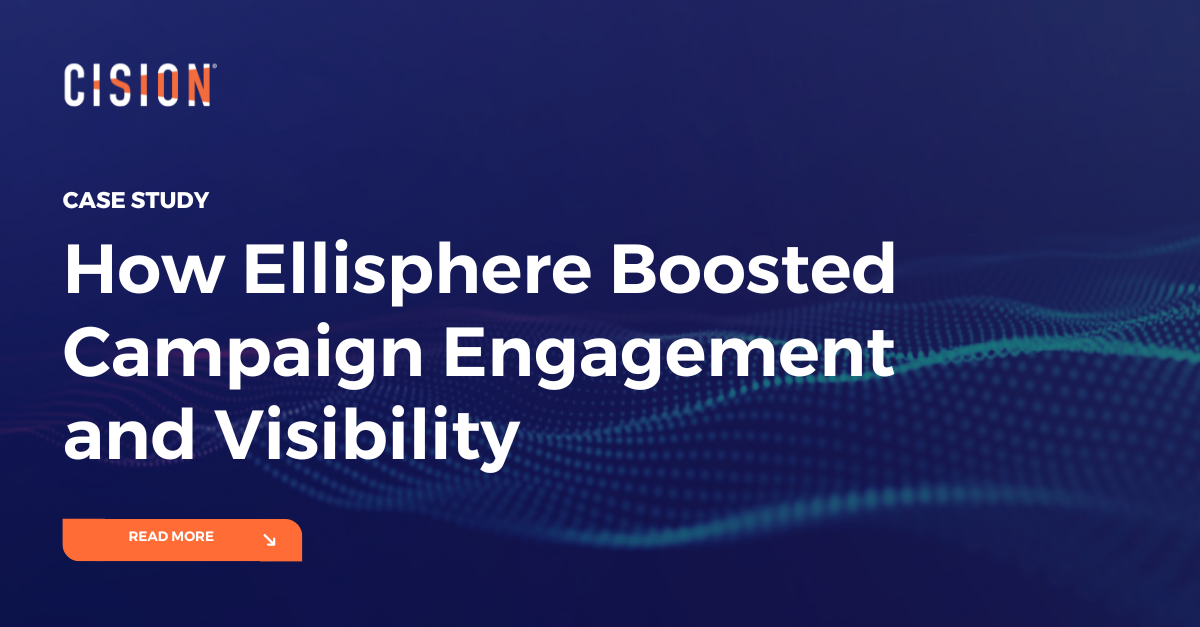 Success Stories
How Ellisphere Boosted Campaign Engagement and Visibility
Find out how Ellisphere increased engagement on their campaign content by up to 48% using our Multichannel News Releases and Guaranteed Paid Placement.