---
Subscribe Now to get the UK Media Moves every Tuesday and Thursday
Straight to your inbox - including the latest Media Awards and Events!
---
Clouded Hills
Fabulous
Fit&Well
Gfinity
InsuranceERM
Newsweek
Reach Plc
Refinery29
The Sunday Times
Freelance Update - Louise Bolotin
Freelance Update - Hannah Gal
Freelance Update - Anne Robinson
Freelance Update - Mark Williams
International Media Moves
Clouded Hills
Travel website Clouded Hills was launched in summer 2020 during lockdown amid the coronavirus pandemic. Aimed at a British audience, it is for anyone looking to take UK breaks. Through news, comment, in-depth area guides, round-ups and picks from noteworthy locals, the team plans to explore the myriad ways to holiday without leaving the country. See cloudedhills.co.uk

Fabulous
Shannon Lawlor has joined Fabulous as Editorial Beauty Consultant, working across the brand on Fabulous Magazine, Fabulous Daily and digital platforms. She is interested in hearing about beauty news, innovations, launches, treatments and experts. Shannon's Instagram handle is @shannonlawlor

Fit&Well
The all-new Fit&Well has now launched at fitandwell.com by Future plc. The new site will cover fitness, nutrition, weight loss, active ageing, healthy home and mindfulness, with daily news, in-depth features, buying guides and product reviews. The Fit&Well team consists of Paul Douglas as Content Director, Stephanie Wood as Editor and Matt Evans as Staff Writer. They are keen to receive relevant news stories (including study/survey results, new launches and timely comment/advice), opportunities to collaborate with respected experts and influencers, and exclusive content.

Gfinity
Lloyd Coombes is now Deputy Editor of Gfinity, a website specialising in gaming and esports content. He was previously a Senior News Writer there. Lloyd will still be writing as a freelancer about tech and gaming, and can be found on Twitter @lloydcoombes

InsuranceERM
Paul Walsh has been promoted to Senior Reporter at InsuranceERM, where he was most recently a Reporter. Paul has been with Field Gibson Media since 2017. He can be found tweeting at @paulwalsh2609

Newsweek
Kashmira Gander has been appointed Deputy Science Editor at Newsweek. Kashmira is based in London and has worked for Newsweek in various roles since 2018, most recently as Health Correspondent. She can be found tweeting at @kashmiragander

Reach Plc
David Bartlett is now Audience and Content Director for London and the South East at Reach. David was appointed Editor-in-Chief of Cambridge News in 2016 and prior to that was at the Liverpool Echo. He can be found tweeting at @davidbartlett1

Refinery29
Georgia Murray has been promoted to Fashion Editor at Refinery29 UK. Georgia has been with the company since 2017, most recently as Junior Fashion Editor. Her Instagram handle is @georgiagmurray

The Sunday Times
Rosamund Urwin is now Media and Technology correspondent at The Sunday Times. Rosamund was previously made the paper's Brexit correspondent last year, breaking the Operation Yellowhammer scoop, and before that was a columnist and feature writer for the Evening Standard. She can be found tweeting at @RosamundUrwin

Freelance Update - Louise Bolotin
Experienced editor and journalist Louise Bolotin is available for online and print lifestyle commissions - she has written for The Guardian, The Observer, The Daily Telegraph, Big Issue in the North, Fabulous, Candis and Best, to name a few. She is also available for remote subediting, plus subbing and newsroom shifts in the Manchester area. Louise is also available for corporate editing and copywriting, PR shifts and book-editing (clients include Equaloty and Human Rights Commission, Open Data Institute, Black Solicitors Network, Manchester City Council and European Bank for Research and Development). Louise can be found tweeting at @louisebolotin

Freelance Update - Hannah Gal
London-based Freelance Journalist Hannah Gal has just completed a two-year research project for Taschen Press as well as a documentary about London's homeless mothers which is starting its film festival screening round. Hannah is available for freelance work. Gal's credits include The Guardian, The Independent, The Jerusalem Post, The Knowledge, The Huffington Post, Al Araby, The British Journal of Photography, PhotoshopCreative, BBC, Apple, Adobe, Getty, WWAV and Photo District News among many others. Gal has interviewed world leading politicians, Oscar/Bafta/Grammy artists, activists and industry figures. She is interested in stories and interview opportunities about politics, antisemitism/the diaspora, entertainment and culture. She can be found on Contently and Linkedin.

Freelance Update - Anne Robinson
Anne Robinson is a trained journalist and multi-skilled Digital / Social Media Producer with over 15 years of experience in the broadcasting, publishing and charity sectors - most recently working at ITV Daytime, English Heritage and Global Radio. Anne is available for ad-hoc and contract work and her LinkedIn profile can be found here

Freelance Update - Mark Williams 
Mark Williams is available for freelance commissions as a writer or editor, in print or online. Mark specialises in writing about the events industry, travel, lifestyle and film. He was most recently associate editor at C&IT and has previously worked on both B2B and consumer publications. His portfolio can be found at markalanwilliams.com
International Media Moves

Il Foglio
Matteo Matzuzzi is now Editor-in-Chief of the daily Il Foglio, where he was previously a Reporter covering Vatican issues. Matteo can be found on Twitter at @matteomatzuzzi

Il Tempo
Francesco Storace is now Deputy Director of Il Tempo. He was previously Director of the newspaper Secolo d'Italia and he can be found on twitter at @storace

Burnett Today
Jessica McGrath is now an Editorial Team Leader/Journalist at Burnett Today, a newly launched weekly newspaper in Queensland which has two editions covering the South, Central, and North Burnett regions. She was previously a Journalist at South Burnett Times, a bi-weekly publication in Kingaroy. She can be contacted by email with local and community news, and can be found on Twitter @jessmcgrath374

The Spinoff NZ
Stewart Sowman-Lund is now Live Updates Editor at The Spinoff NZ. He is a former Newstalk ZB Radio Reporter and the 95bFM Wire Host and Newsreader. He was an occasional Guest Writer for The NZ Herald and Entertainment Writer with Keeping Up With New Zealand. Stewart previously also worked for Newshub. He can be contacted by email and can be found tweeting at @StewartLundNZ
Learn More. Do More. demo new
PR Tips, Case Studies, and Product Updates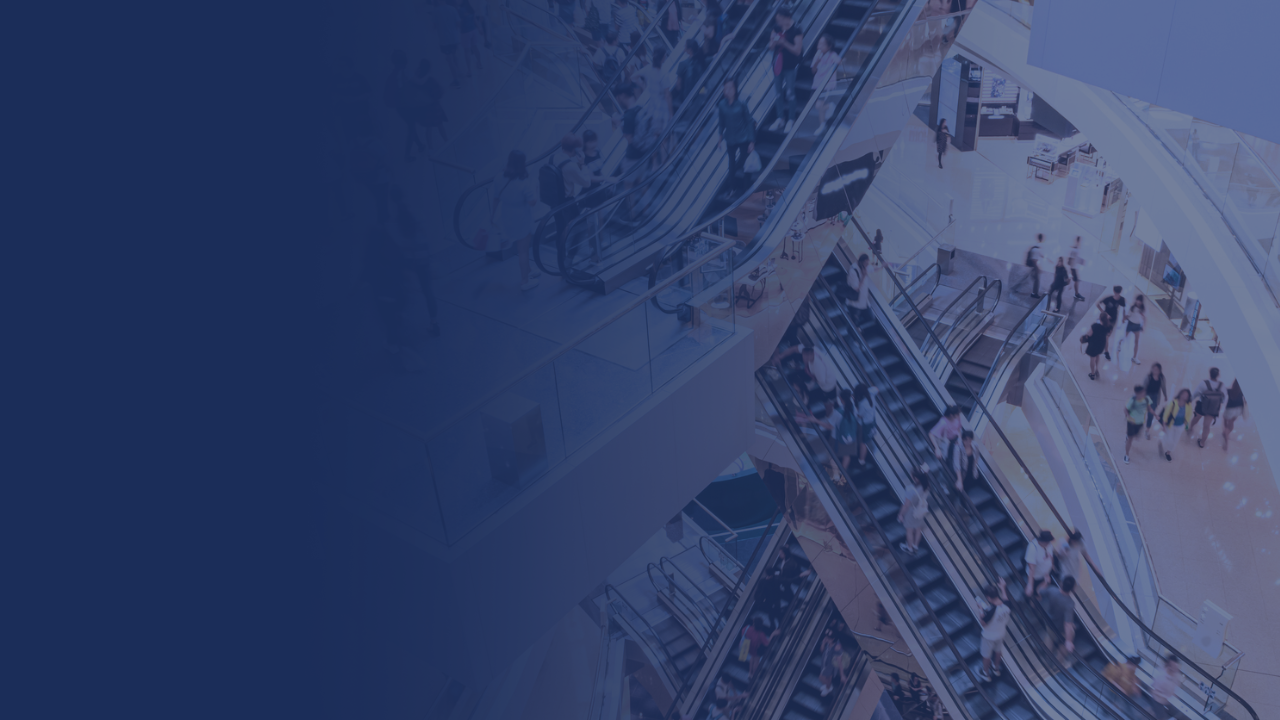 White Papers
Black Friday 2023: Media Snapshot
Arriving the Friday after Thanksgiving in the US, Black Friday signifies the start of Christmas shopping season for many, with discount prices leading to a highly profitable period for retailers. Black Friday has grown into a global event, driven by ...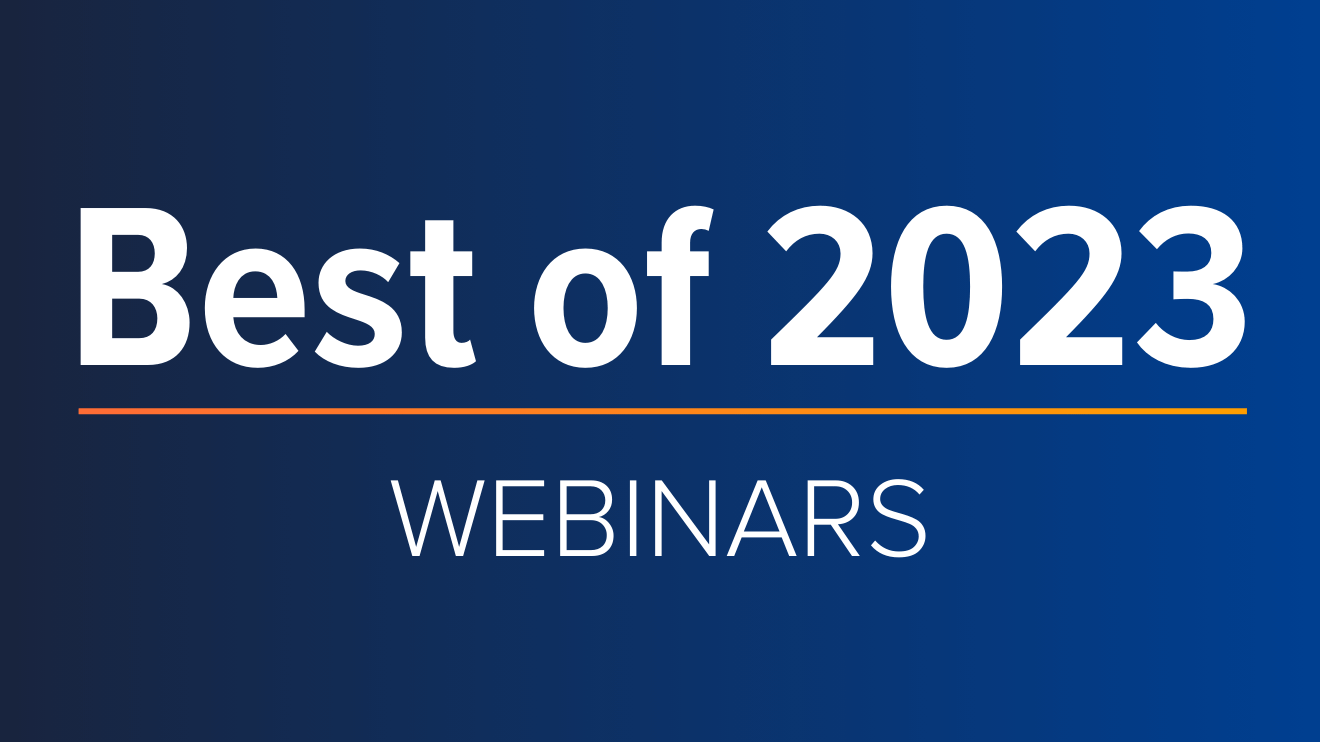 Webinars & Events
ICYMI: Cision's Top 5 Webinars of 2023
The end of the year is just around the corner, which means time to start building strategic plans, setting priorities, establishing goals and ultimately ensuring everything is ready and in place for success in the year ahead. One great way to make...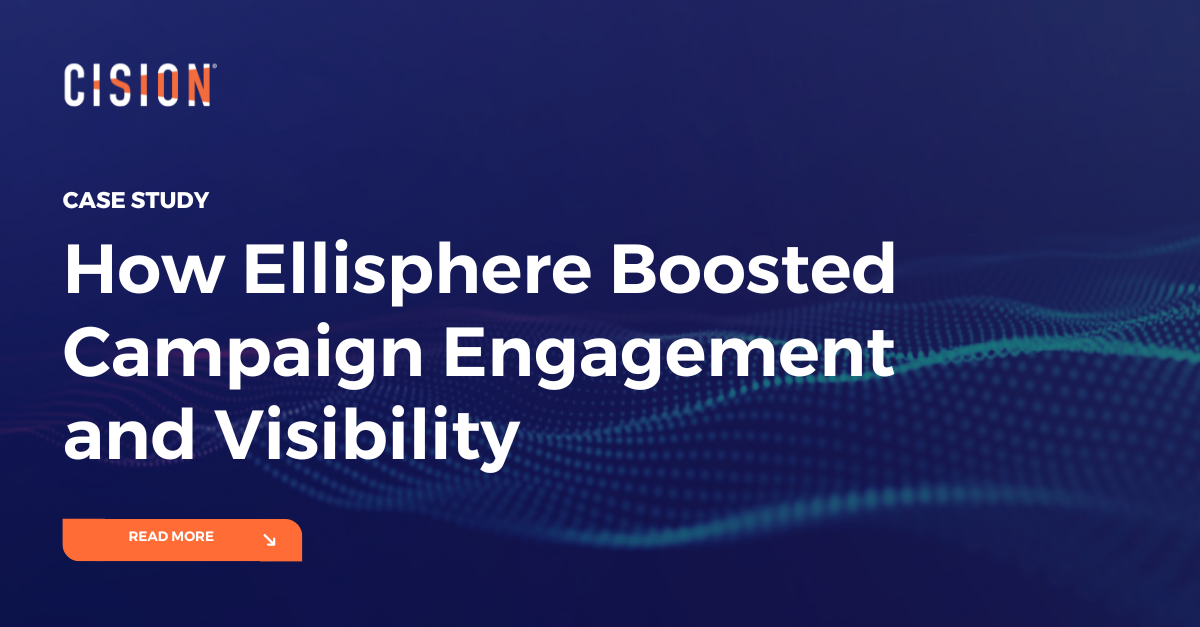 Success Stories
How Ellisphere Boosted Campaign Engagement and Visibility
Find out how Ellisphere increased engagement on their campaign content by up to 48% using our Multichannel News Releases and Guaranteed Paid Placement.