Business Leader
Duty Free News International
Epicurean Life
Global Trade Review
Hearst UK
The Insurance Insider
Planet Mindful
platinum
Spector
TechRadarPro / ITProPortal
The Telegraph
The Times
Tempus
Freelance Update - Paul Dicken
Freelance Update - Christian Guiltenane
Freelance Update - Richard Jones
Freelance Update - Luke Todd
Freelance Update - William Turvill
Freelance Update - Oliver Taylor
Freelance Update - Emily Twinch
Air Magazine
Marca
LiberEtà
Freelance Update - Daniele Chicca
2020 Sigma Awards
Amnesty Media Awards 2020
2020 BSME Talent Awards

Business Leader
Barney Cotton has been appointed Digital Editor at Business Leader, where he was previously Assistant Editor. Barney can be found tweeting at twitter.com/barney_bleader

Duty Free News International
Lisa Moore has been appointed Managing Editor at Duty Free News International. She is keen to hear from PRs in the beauty, alcohol, tobacco and confectionery industries, handling global/UK duty free news for brands, and is also interested in global/UK news significant to duty free via airports and cruise ships. Lisa is open to suggestions for opinion pieces and analysis ideas, as well as brand features.

Epicurean Life
Epicurean Life magazine is thrilled to announce the appointment of seasoned journalist Nick Valentine, Author of the award-winning book Clubs, Drugs and Canapes. Nick will cover parties, launch events, restaurants, art and more.

Global Trade Review
John Basquill has been appointed Senior Reporter at Global Trade Review (GTR). He will be covering all areas related to global trade finance, including fintech, sanctions and fraud. Previously Editor at PaymentsCompliance, John can be found tweeting at www.twitter.com/johnbasquill

Hearst UK
Alexandra Hale has returned from maternity leave. She is the Wine & Spirits specialist for Good Housekeeping and Prima, writing across print and digital and running the GHI taste tests in these categories. She is also the Cookery School and Venue Manager for Good Housekeeping.

The Insurance Insider
Charlie Thomas has returned from maternity leave and has taken on the newly created role of Content Director. She can be found tweeting at twitter.com/insider_charlie. Catrin Shi, who has been Acting Managing Editor in her absence, will now take on the role on a permanent basis. She tweets at twitter.com/catrinshi

Planet Mindful
Planet Mindful has now moved to Anthem Publishing and appointed Becky Skuse as Editor. She was previously freelance. Becky is keen to hear about anything relating to Mind/Body (wellbeing, self-help, fitness, philosophy, psychology, rituals), Relationships (parenting, love, family, friendships, communities), and Living (travel, home, eco issues, beauty, cooking, creating).

platinum
Alison Graves will be starting her new post as Deputy Editor for platinum magazine, DC Thomson Media's new 55+ glossy monthly, on 20 January. She is currently My Weekly magazine's Features Editor.

Spector
Campbell Marsh has launched the new magazine title Spector, which is aimed at specialist contractors active in the access, exterior and interior fit-out sector of the construction industry. The first quarterly issue of Spector will appear in Spring 2020, and online edition will be updated weekly. Adrian JG Marsh is the Editor. Editorial coverage includes sector news, contract awards, appointments, new products, technical guidance, commercial and legal issues, health and safety, site reports, training and skills development.

TechRadarPro / ITProPortal
Joel Khalili has been appointed as a Staff Writer at TechRadarPro and ITProPortal. He can be found tweeting at twitter.com/jkfruit

The Telegraph
Fiona Cowood is covering the commissioning editor role at Stella, and looking after a couple of sections in the Telegraph Magazine. She is keen to hear from PRs and freelancers with strong human interest stories, trend-led ideas, timely books, documentaries and compelling first person experiences.

The Times
Katherine Denham has been appointed Money Reporter at The Times and The Sunday Times. She was previously Features Writer at City A.M. and tweets at twitter.com/katjdenham

Tempus
Michelle Johnson has been appointed Editor of bi-monthly luxury lifestyle magazine Tempus. She has been Acting Editor of the title since September 2019 and was previously Digital Editor. She now oversees editorial across the luxury lifestyle brand and welcomes pitches and feature ideas for print and online. Michelle can be found on Instagram at www.instagram.com/chelleajohnson and tweeting at www.twitter.com/chelleajohnson 

Freelance Update - Paul Dicken
Paul Dicken, now based in Cornwall, is available for freelance commissions. Paul was previously Chief Commissioning Editor at content marketing agency Specialist where he wrote and edited for a wide range of clients in different sectors, including banking, investment, engineering, insurance, legal, commercial property and renewable energy. Before joining Specialist, he was a reporter for Public Finance magazine and a local news journalist. More information about his work can be found at pauldicken.wordpress.com

Freelance Update - Christian Guiltenane
Freelance magazine editor, entertainment journalist and celebrity ghostwriter Christian Guiltenane is available for any commissions related to celebrity, showbiz and LGBT. Christian was formerly the editor of OK! and You're Welcome magazines, Associate Editor of Attitude and is currently the editor of a series of music magazines for Anthem Publishing (Kings of K-Pop, Kings / Queens of Pop), his own non profit LGBT website GuysLikeU.com and ghost-writer for popular stars and brands (Loose Women, Colin Thackery). Christian is available for commissions or part time or full time roles. His work instagram is instagram.com/mrguiltenaneeditorial

Freelance Update - Richard Jones
Richard Jones has now left his role as Staff Writer at FashionBeans and is going freelance. Before his role at FashionBeans, he was a Lifestyle Writer on the features desk at The Telegraph and has written for publications including the Evening Standard, CLASH and Shortlist around the topics of fitness, fashion and culture. He is available for commissions, shifts and brand copywriting and his socials are twitter.com/rickyyyjones and www.instagram.com/rickyyyjones

Freelance Update - Luke Todd
FashionBeans Deputy Editor Luke Todd has left the men's style and grooming title after three years. Todd, who was nominated Best Deputy Editor at the 2019 BSME Talent Awards, has also written for Mr Porter, ShortList and Time Out. Brand clients include River Island, Pretty Green and Bulldog Skincare. He is available for commissions and content consultancy as well as full-time roles. His Instagram is www.instagram.com/luketodduk

Freelance Update - William Turvill
Former Mail on Sunday Business Reporter William Turvill is now based in Vancouver and is open to commissions from the British media. William covers news, business or anything else and can be found tweeting at twitter.com/wturvill

Freelance Update - Oliver Taylor
Oliver Taylor has joined MelanMag as a freelance writer on the site's Out and About section. Oliver is a freelance journalist, covering the intersection of identity, progressive politics and culture. He can also be found tweeting at www.twitter.com/otaylortweets

Freelance Update - Emily Twinch
Emily Twinch, former Deputy Editor of Public Finance, has gone freelance. She has a special interest in public policy and housing, but covers a range of topics. Emily can be found tweeting at twitter.com/emilytwinch

 
International Moves
Air Magazine
Nick Watkins is now Commercial Editor at Air Magazine (Dubai). He was previously the Commercial Editor at Sport360, a position he held since 2017. In his new role he is responsible for editorial and commercial content in luxury travel, motoring and timepieces. Before re-locating to Dubai in 2016 he was a journalist at The Sun.

Marca
Julio Maldonado García is now a Reporter at the Spanish national sports newspaper Marca, where he will cover national and international football and also contribute to Radio Marca. Julio, also known as Maldini, runs the Youtube channel 'Mundo Maldini', and is a Reporter at Cadena Cope and Commentator at Movistar Plus. He can be found tweeting at twitter.com/MundoMaldini

LiberEtà
Giuseppe Federico Mennella is now Director of the Italian magazine LiberEtà. He replaces Giorgio Nardinocchi, who has left after 20 years to pursue other interests.

Freelance Update - Daniele Chicca
Daniele Chicca has been appointed as a Reporter for the website of Italian monthly magazine Fondi&Sicav, dealing with content production, editorial strategy and social media management. He was previously Digital Content Strategist and Editor for Economista.info. Daniele continues to contribute to The Cryptonomist and to Ampersand World Magazine as a Freelance Reporter.

 
Awards
2020 Sigma Awards
The Sigma Awards is a new data journalism award which aims to not just celebrate the best data journalism around the world, but also to empower, elevate and enlighten the global community of data journalists. It was created by Aron Pilhofer (Temple University) and Reginald Chua (Reuters), with support from Simon Rogers (Google), and Marianne Bouchart (HEI-DA). It is sponsored by the Google News Initiative and hosted by the European Journalism Centre's DataJournalism.com. Entries to the competition are now open and data teams from around the world have until 3 February 2020 at 11:59pm ET to enter via this online form.

Amnesty Media Awards 2020
Entries to the Amnesty Media Awards 2020 close at midnight on Thursday 23 January 2020, and are open to journalists who have been involved in telling human rights stories to a UK audience over the last year. Further details and entry forms at www.amnesty-media-awards.org.uk.

The judging panel has been revealed and the host for the ceremony will be Television Presenter, Journalist and Broadcaster Naga Munchetty.

2020 BSME Talent Awards
Entries are now open for the 2020 BSME Talent Awards which reward the brilliance of the all-too-often overlooked members of editorial and digital teams. Entries must be submitted by Friday 7 February 2020 and winners will be announced at the BSME Talent Awards Presentation and Party in June. For more information please click here.
Learn More. Do More. demo new
PR Tips, Case Studies, and Product Updates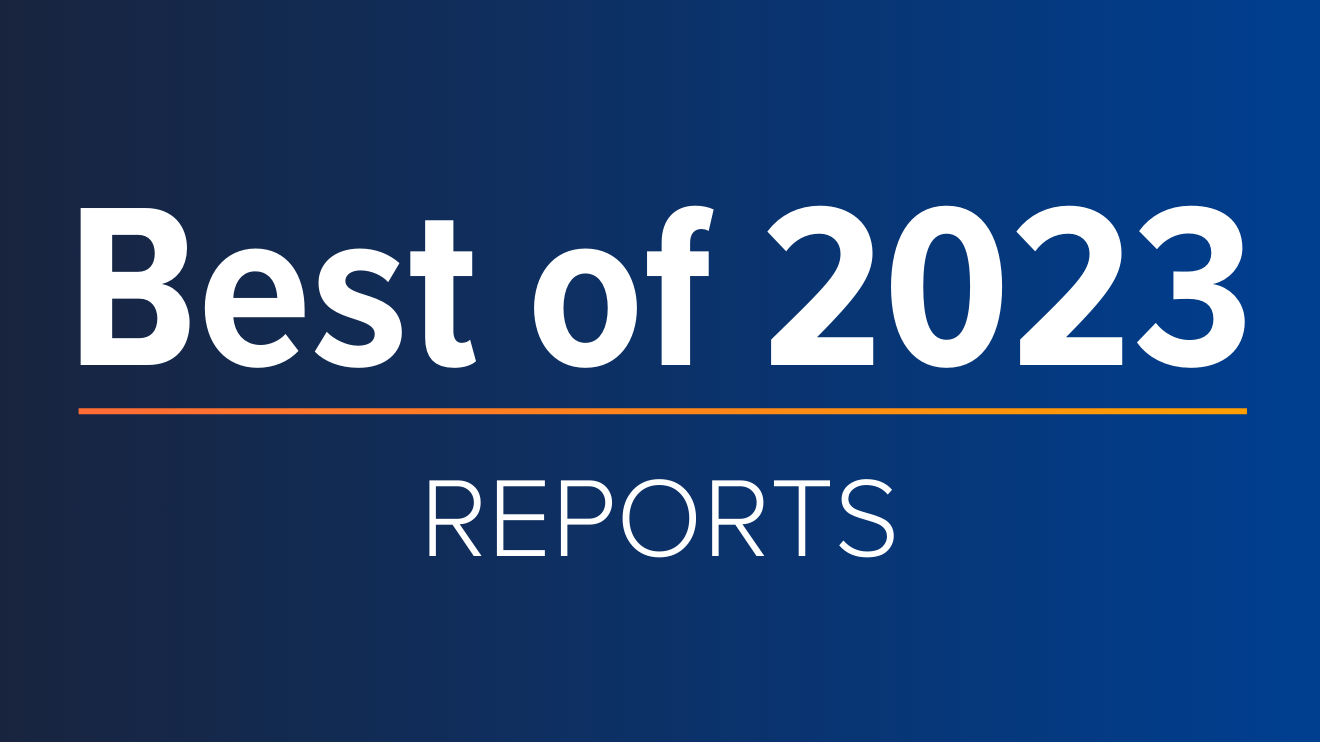 White Papers
ICYMI: Cision's Top Guides & Reports of 2023
With 2023 coming to a close and a new year rapidly approaching, now is the perfect time to reflect on the past year, lessons learned – and start setting the stage for a successful 2024. In the always-on, ever-evolving PR and comms industry, staying...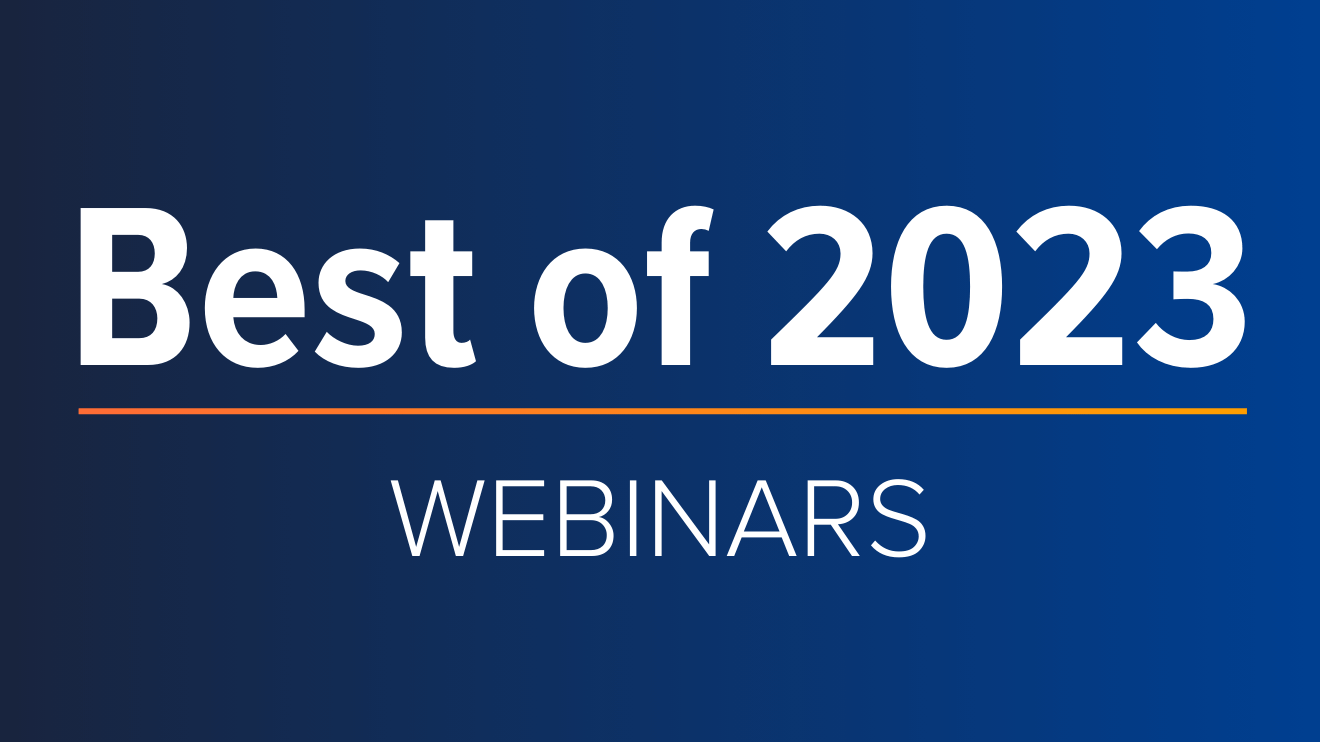 Webinars & Events
ICYMI: Cision's Top 5 Webinars of 2023
The end of the year is just around the corner, which means time to start building strategic plans, setting priorities, establishing goals and ultimately ensuring everything is ready and in place for success in the year ahead. One great way to make...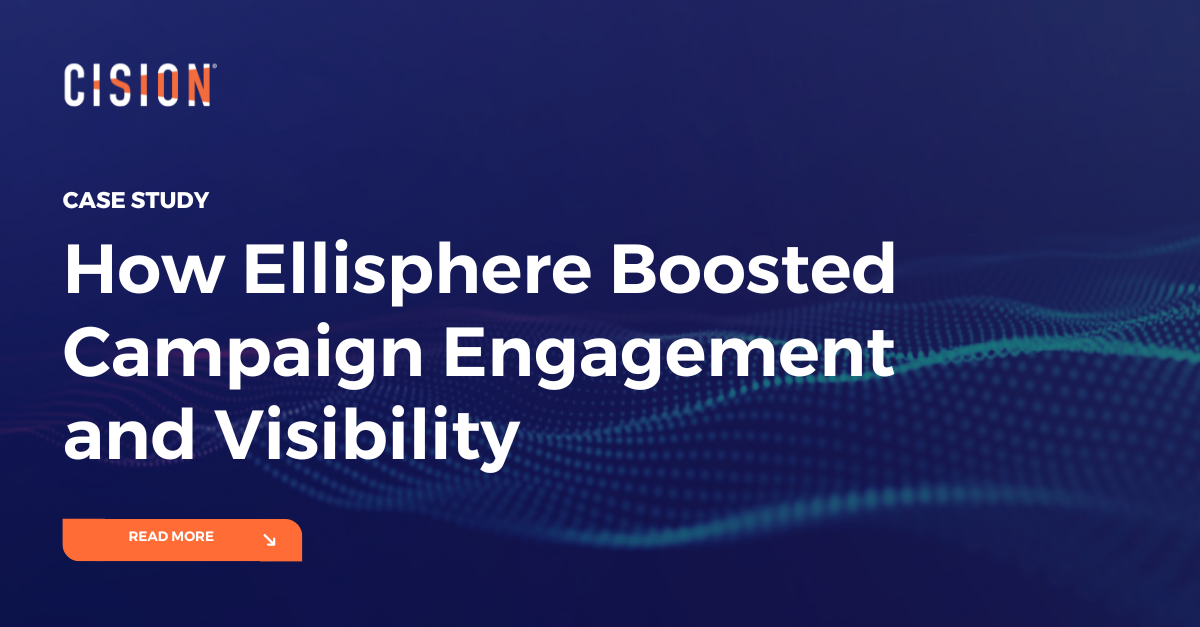 Success Stories
How Ellisphere Boosted Campaign Engagement and Visibility
Find out how Ellisphere increased engagement on their campaign content by up to 48% using our Multichannel News Releases and Guaranteed Paid Placement.