British Airways First / British Airways Business Life
Culture Trip
Daily Star / Daily Star Sunday
express.co.uk
The Guardian
i
LBC
lovePROPERTY.com
The Mail on Sunday - YOU
Metro.co.uk
Northern Soul
Secret London
Sky Sports
Spear's
The Telegraph
Which? Money
Journalist Update - Holly Rubenstein
Freelance Update - Daisy Jordan
Ticinosnews
El Periódico de Aragón
ABC 7.30
The Australian
World of Aviation
Stuff.co.nz
Amnesty Media Awards 2020
2020 BSME Talent Awards
2019 Wincott Awards
2020 Sigma Awards
Georgina Henry Award for Digital Innovation 2020
Headlinemoney Awards 2020
London Grill Club

British Airways First / British Airways Business Life
Hannah Hudson is back at Cedar Communications following her maternity leave. She resumes her role as deputy editor on British Airways First and British Airways Business Life. She is interested in hearing about luxury travel trends and experiences, quirky tech news, new business books, and successful British startups. She would also like to hear from freelancers with suitable feature pitches for both titles. She can be found tweeting at twitter.com/HannahHudson1

Culture Trip
Jessica Dellow has been appointed Commercial Commissioning Editor at Culture Trip. She focusses primarily on Experiences and Places to Stay content, however, she also contributes articles and content to the wider website on a regular basis. Jess is interested in hearing about travel news, new openings, unique experiences and places to stay.

Daily Star / Daily Star Sunday
Jennifer (Jenny) Kyte has now returned from maternity leave and will be reprising her role as TV Editor for HOT TV and TV Life. She is interested in receiving celebrity interview opportunities, TV news and launches, set visits and events. She is also interested in product reviews for Get The Gear and We Love pages in TV Life. Jenny can be found tweeting at www.twitter.com/jennykyte

Rianne Ison remains at TV Life and HOT TV and will be returning to her role as Deputy TV Editor. She is also interested in hearing about all TV news, events and celebrity interview opportunities. She can be found tweeting at www.twitter.com/rianneison

express.co.uk
Chanel Georgina has joined express.co.uk as a Health Reporter. She was previously a Deputy Chief Sub-editor at Hearst.

The Guardian
Fay Schlesinger has been appointed head of national news at The Guardian, effective in February. She will be responsible for managing editorial teams including the national newsdesk, the UK politics team and the Guardian's network of regional and specialist reporters across the UK. Fay will report to Guardian executive editor of news, Nick Hopkins. Fay has been managing editor of OZY since 2018 and can be found tweeting at twitter.com/fayschlesinger

i
James Gray has been appointed Digital Sports Journalist at the i, focusing on football, F1, boxing and tennis. He was previously freelance, writing for the Metro, The Sun and Eurosport, among others. Prior to that he worked at LOVE SPORT Radio and the Express. James can be found tweeting at twitter.com/jamestingray
LBC
Ben Kentish has been appointed Political Correspondent at LBC, based in Parliament and covering all thing relating to UK politics. He is currently Political Correspondent at The Independent. Ben can be found tweeting at twitter.com/benkentish

lovePROPERTY.com
Love Inc. is delighted to announce the appointment of Lorraine Luximon as Features Editor at lovePROPERTY.com. Lorraine was previously Editor of HomeStyle magazine, and wants to hear about UK and international homes and property, industry news, new trends and press events.

The Mail on Sunday - YOU
Joanna Bridger has been appointed Features Director at YOU Magazine. Prior to this she was Assistant Features Editor at The Mail on Sunday and Deputy Femail Magazine Editor at The Daily Mail. She would like to hear about family and social issues, interview opportunities, relationships, consumer and wellbeing ideas. The YOU features team is now as follows - Features Director: Joanna Bridger, Entertainment Director: Kelly Allen, Commissioning Editor: Miranda Thompson.
Metro.co.uk
Cydney Yeates has promoted from Entertainment Reporter to Senior Entertainment Reporter at Metro.co.uk, where she covers all things television.

Northern Soul
Claire Fleetneedle has been appointed Gardening Correspondent at Northern Soul (northernsoul.me.uk), the website which covers the North of England. Her new column is called Growing Up North and she is keen to hear about anything relating to gardening and horticulture, particularly if it relates to the North. She can be found tweeting at twitter.com/clairefleetndle

Secret London
Holly Platt-Higgins has joined Secret London as an Editorial Intern, where she will be covering food, drink, culture, wellness and travel, amongst other things.

Sky Sports
Jacqui Oatley has been appointed Presenter of Sunday Supplement, taking over from Neil Ashton. Jacqui can be seen this Sunday at 10am, and can be found tweeting at twitter.com/JacquiOatley

Spear's
Spear's, the wealth, business, culture and lifestyle magazine for HNWs, has appointed Anna Solomon as Junior Writer. Anna is happy to receive relevant pitches from PRs, especially for products to be featured in the Spear's shopping pages, which she edits.

The Telegraph
Jessica Beard has joined The Telegraph as a Personal Finance Reporter, where she will be covering pensions. She was previously Deputy Editor at Citywire Selector.

Which? Money
Kim Kaveh has been appointed Money Journalist at Which? Money, effective 28 January. She is currently Senior Correspondent at Professional Pensions and can be found tweeting at twitter.com/kim_kaveh

Journalist Update - Holly Rubenstein
Journalist and Editor Holly Rubenstein has launched Season 2 of The Travel Diaries podcast across all podcast platforms. Previous guests have included Sir Richard Branson, Sir Ranulph Fiennes and Raymond Blanc. Episode One of Season Two features Rick Stein. Holly, who is also a Contributing Editor at Country & Town House, can be found on Instagram at www.instagram.com/hollyrubenstein

Freelance Update - Daisy Jordan
Stylist and writer Daisy Jordan has left her role at Oasis to go freelance. Daisy is available for commissions across fashion, lifestyle and travel and also specialises in first-person features and opinion pieces. From February to June she will travel through Thailand, Vietnam, Malaysia, the Philippines and Bali, and is interested in writing about her experiences. She will keep blogging at www.daydreamingbydaisy.com. She can be found tweeting at www.twitter.com/daisyojordan and on Instagram at www.instagram.com/daydreamingbydaisy


International Moves

Ticinosnews
Filippo Suessli is now Editor-in-Chief of the Swiss online newspaper Ticinonews. He replaces Mattia Sacchi, who has left the publication to pursue other interests. Filippo was previously a Reporter at Tele Ticino, a role he will maintain alongside his new responsibilities.

El Periódico de Aragón
Antonio Ibáñez, Fran Osambela and Gonzalo de Domingo are now Editors-in-Chief of the Spanish newspaper El Periódico de Aragón. They replace Juan Carlos García de Frutos and José Luís Ainoza, who have both retired. David López replaces Antonio as Aragón Editor for the publication. Fran was previously Online Editor, and Gonzalo was previously a Reporter.

ABC 7.30
Carrington Clarke is a new Business Reporter for ABC 7.30 covering finance and economics. Prior to this, he was a Tasmania Reporter for the programme. He previously worked at SKY News as a Reporter and Presenter, and at TheVine.com.au as Weekend Editor. Carrington can be found tweeting at twitter.com/carringtonau

The Australian
Yoni Bashan is now NSW Political Editor at The Australian. He is a former Chief of Staff and Investigative Journalist at The Sunday Telegraph in Australia. Yoni was previously on an assignment with the Wall Street Journal from March 2014 to December 2014. He joined The Daily and Sunday Telegraph in August 2008 covering crime, and began covering politics in May 2013. Prior to this, he wrote for the New York Post and worked for 2GB Radio in Sydney.

World of Aviation
John Walton has been appointed the Managing Editor at World of Aviation magazine. He is a Contributing Editor at Runway Girl Network and a Freelance Journalist and Analyst specialising in aviation, airlines, safety, and the passenger experience airlines, cabins, seating, interiors, airports, lounges, frequent flyer programs, and airports. In the past, John has written for Australian Business Traveller (where he was a Deputy Editor), Condé Nast's Jaunted, the Royal Aeronautical Society's magazine Aerospace, Aircraft Interiors International, Airways, TravelSkills and other publications.

Stuff.co.nz
Kirsty Lawrence has joined Stuff.co.nz as the Emergency Services Reporter. She is a former Editor at IDP Connect in London (UK) and a Reporter at the Manawatu Standard. Kirsty is based in Hamilton, Waikato. Kirsty can be found tweeting at twitter.com/kirst_law


Awards

Amnesty Media Awards 2020
Entries to the Amnesty Media Awards 2020 close at midnight on Thursday 23 January 2020, and are open to journalists who have been involved in telling human rights stories to a UK audience over the last year. Further details and entry forms at www.amnesty-media-awards.org.uk.

The judging panel has been revealed and the host for the ceremony will be Television Presenter, Journalist and Broadcaster Naga Munchetty.

2020 BSME Talent Awards
Entries are now open for the 2020 BSME Talent Awards which reward the brilliance of the all-too-often overlooked members of editorial and digital teams. Entries must be submitted by Friday 7 February 2020 and winners will be announced at the BSME Talent Awards Presentation and Party in June. For more information please click here.

2019 Wincott Awards
Entries are now open for the Wincott Awards for 2019, which recognise excellence in business, economic and financial journalism. This is the 50th year in which the awards have been made by the Wincott Foundation. For details on eligibility for each award and how to apply, go here.

2020 Sigma Awards
The Sigma Awards is a new data journalism award which aims to not just celebrate the best data journalism around the world, but also to empower, elevate and enlighten the global community of data journalists. It was created by Aron Pilhofer (Temple University) and Reginald Chua (Reuters), with support from Simon Rogers (Google), and Marianne Bouchart (HEI-DA). It is sponsored by the Google News Initiative and hosted by the European Journalism Centre's DataJournalism.com. Entries to the competition are now open and data teams from around the world have until 3 February 2020 at 11:59pm ET to enter via this online form.

Georgina Henry Award for Digital Innovation 2020
Women in Journalism has announced its 5th annual journalism Georgina Henry Award for Digital Innovation to be presented at the National Press Awards. The prizes (£4,000 in total) will be used to support an initiative by the applicant. Applicants can be any age, working in either print or multimedia. The winner will also join the WiJ committee and be a honorary WIJ Fellow. The judges will be looking for a flair for storytelling as well as evidence of innovation and/or impact. They will be looking for the winner to demonstrate an identifiable voice and understanding for a specific subject. For more information and to apply, click here

Headlinemoney Awards 2020
Entries are being accepted for the Headlinemoney Awards 2020 to find the UK's best financial journalists and money titles. The PR shortlists have already been revealed. The journalism categories celebrate excellence across both the UK's extensive financial journalist community, as well as media outlets covering money, business and City matters. In a change to the previous nominations process, all financial journalists are now invited to submit entries. All submissions are free. All the category shortlists will be announced in March 2020 with final judging taking place in April. Winners will be announce at the 2020 Headlinemoney Awards ceremony at The Brewery, London EC1 on 6 May 2020.


Events

London Grill Club
Former Foreign Secretary Lord David Owen will be the next London Grill Club guest on 4 February. Owen will speak to David Selves after a mixed Grill Lunch, and the audience is invited to submit questions in advance. The questioners selected will be invited to put their question from the floor as part of the grilling process. The event is at Shampers, 4 Kingly Street, W1 on 4 February. 12.15pm arrival for 12.30pm and over by 3pm.
 
Learn More. Do More. demo new
PR Tips, Case Studies, and Product Updates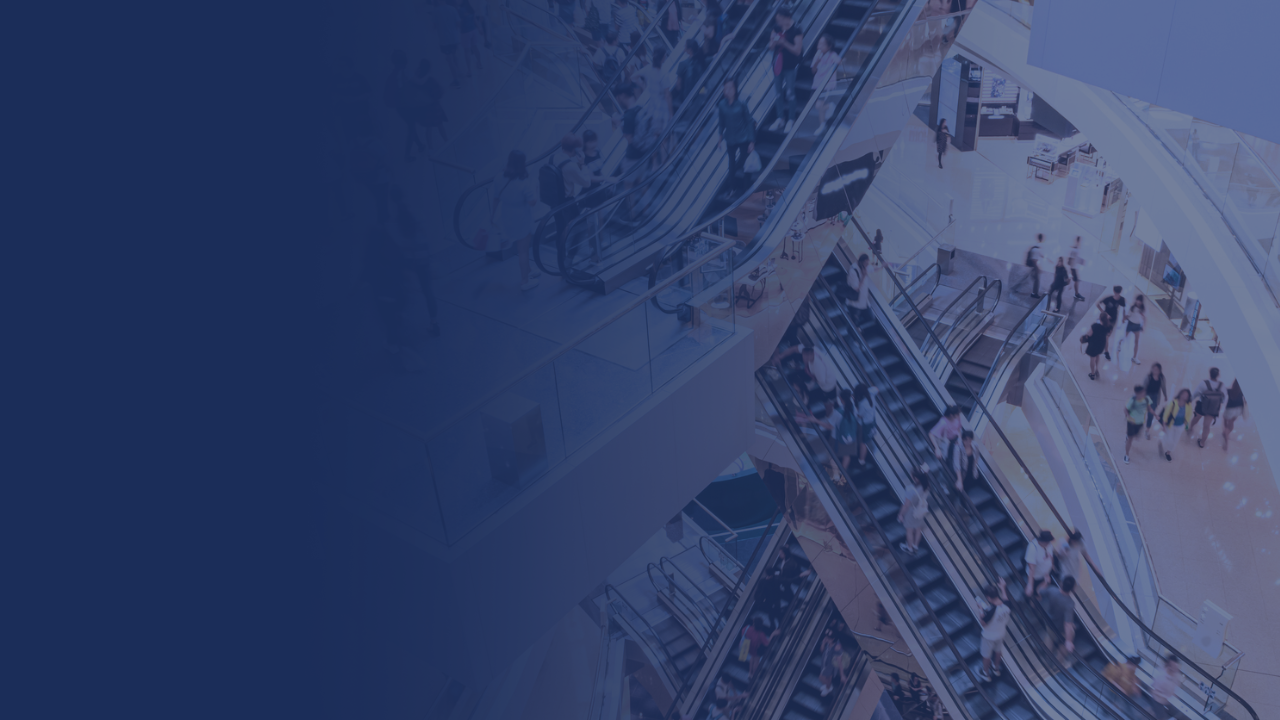 White Papers
Black Friday 2023: Media Snapshot
Arriving the Friday after Thanksgiving in the US, Black Friday signifies the start of Christmas shopping season for many, with discount prices leading to a highly profitable period for retailers. Black Friday has grown into a global event, driven by ...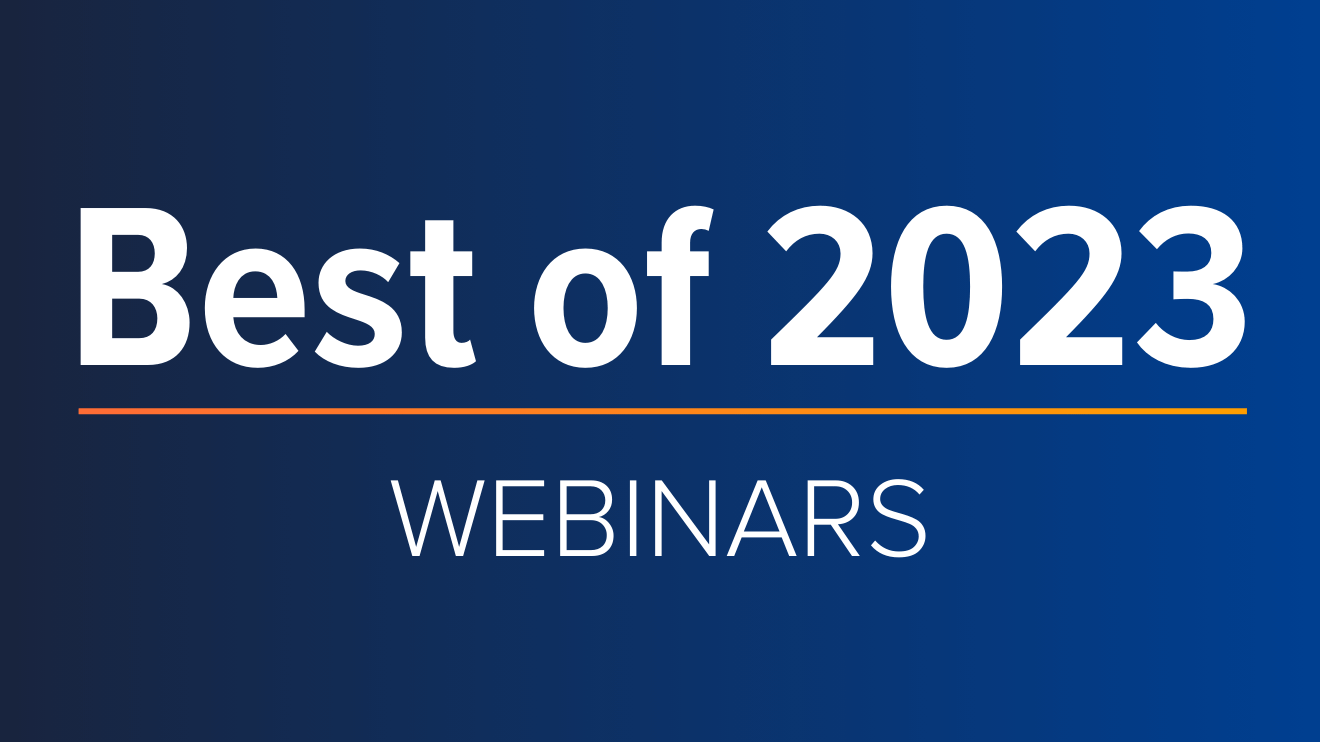 Webinars & Events
ICYMI: Cision's Top 5 Webinars of 2023
The end of the year is just around the corner, which means time to start building strategic plans, setting priorities, establishing goals and ultimately ensuring everything is ready and in place for success in the year ahead. One great way to make...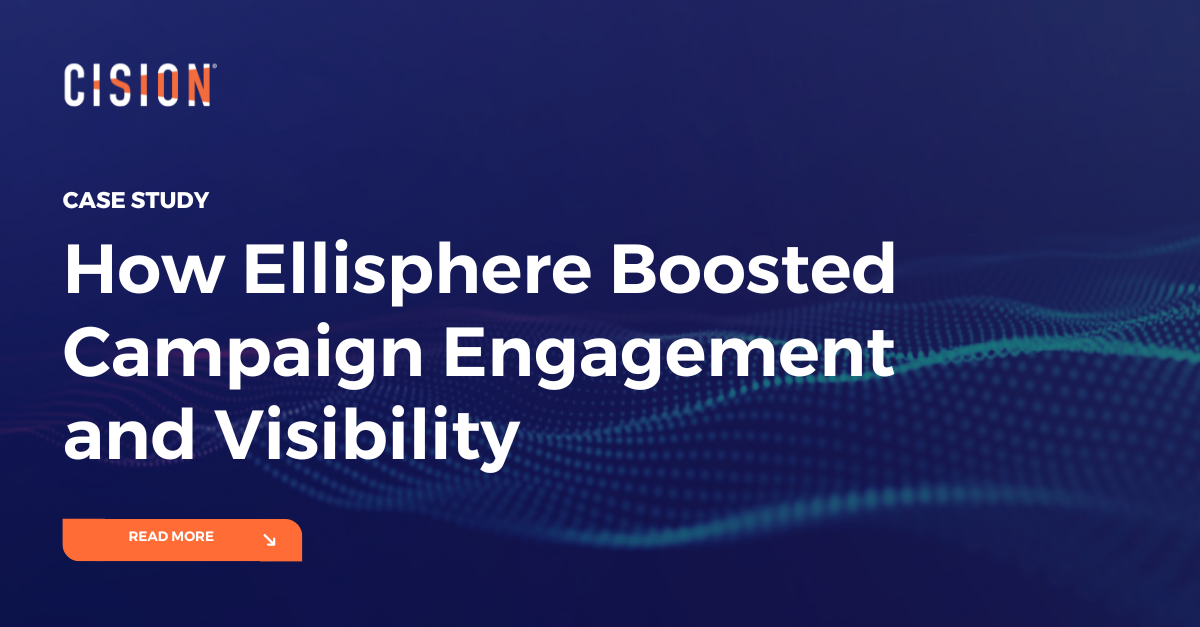 Success Stories
How Ellisphere Boosted Campaign Engagement and Visibility
Find out how Ellisphere increased engagement on their campaign content by up to 48% using our Multichannel News Releases and Guaranteed Paid Placement.