Cruise Trade News
COSMOPOLITAN
FE Week
HELLO!
House & Garden - The List
Irish Examiner
Place North West
Professional Beauty
Reach PLC
Smooth Radio
The Sun - Fabulous
The Maverick Guide
The Telegraph
Red
Freelance Update - Lauren Carbran
Freelance Update - Sarah Finley
Freelance Update - Katy Lee
Freelance Update - Chris Merriman
Freelance Update - Helen Turnbull
Freelance Update - Cai Wilshaw
International Moves
Headlinemoney Awards 2020
WIJ: In Conversation with Alison Phillips
London Grill Club

COSMOPOLITAN
Cassie Powney has returned from maternity leave to her role as Beauty Editor at COSMOPOLITAN.

Laura Capon has been promoted to Deputy Beauty Editor at the magazine. Laura was previously Senior Digital Beauty & Fashion Writer at cosmopolitan.com/uk, before stepping up as Acting Beauty Editor, covering Cassie Powney's maternity leave.

Victoria Jowett and Kate Pasola remain at the title as Beauty Director and Beauty Writer.

Cruise Trade News
Melissa Moody has joined Cruise Trade News as Features Editor, coming from Public Sector Catering, where she was Senior Reporter. Melissa can be found on Linkedin.

FE Week
Billy Camden has been appointed Deputy Editor at FE Week, where he was previously Chief Reporter. Billy can be found tweeting at twitter.com/BillyCamden

HELLO!
HELLO! and HELLO! Fashion Monthly have appointed Arianna Chatzidakis as Creative Content Director. In this new role, Arianna will lead strategic ideation and content creation for HELLO! and HELLO! Fashion Monthly's creative campaigns across print, digital, video, podcast and events. She will also be contributing editorial features and so would like to be kept informed of all opportunities across HELLO!'s content pillars. Arianna was previously Digital Commercial Content Editor at Bauer Media and worked across titles including Grazia, Heat, The Debrief and Closer. She can be found tweeting at twitter.com/ariannachatz

House & Garden - The List
Belle Rice is now Editor of The List by House & Garden, responsible for the website, the print supplement, and social media channels. She was previously freelance and wrote for clients and publishing companies including ASOS.com, Burlington Arcade, INK, and Hearst Publications. Her last permanent position was as Venues Editor of Conde Nast Brides. The List Instagram is here.

Irish Examiner
Tom Fitzpatrick has been appointed Editor of the Irish Examiner, where he was previously Head of Editorial Development. He can be found tweeting at twitter.com/tom1fitzpatrick

Place North West
Sarah Townsend is now Editor of Place North West, the Manchester-based business website. Sarah was previously Senior Business Correspondent at The National in the UAE, and prior to that worked for publications in London including Property Week, Architects' Journal and the Financial Times. Sarah can be found tweeting at twitter.com/sp_townsend

Professional Beauty
Eleanor Vousden has been appointed Content Writer at Professional Beauty. She was previously Health Writer at TI Media and formerly Junior Beauty Editor at Powder. Eleanor can be found on Instagram at www.instagram.com/eleanorvousden

Reach PLC
Ed Walker has been appointed Editor-in-Chief of In Your Area and Reach Regionals Network Newsroom. He was previously Editor (Digital) for Reach Regionals, and has held various roles within Reach since 2010. Ed can be found tweeting at twitter.com/ed_walker86

Smooth Radio
Jenni Falconer has been appointed Presenter of 'Smooth Breakfast', and can be heard weekdays from 6am to 10am. She will also host a new Saturday show from 10am to 1pm which will be available on the Smooth network across the UK. Jenni can be found tweeting at twitter.com/Jennifalconer

The Sun - Fabulous
Rachel Shields has been appointed Assistant Editor at The Sun with overall responsibility for the Fabulous brand. She was previously Assistant Editor of Sun Online.

The Maverick Guide
Gabriella Dyson has left her role as Editor of West Country FOODLOVER magazine and has launched The Maverick Guide, an online directory and lifestyle resource covering food, travel and lifestyle in the South West. The website can be viewed at maverickguide.co.uk. Gabriella is on the lookout for food & travel feature ideas, as well as interviews with creative people in the South West.

The Telegraph
Lizzy Burden has been appointed Economics Reporter at The Telegraph, coming from The Times where she was a Trainee Reporter. Lizzy can be found tweeting at twitter.com/lizzzburden

Red
Natalie Cornish has joined Red as Acting Digital Editor, covering Roanna Day's maternity leave until January 2021. Prior to this she freelanced for Stylist, The Sunday Times, ELLE, Future Women and Country Living. She is particularly interested in health, wellbeing, sex and relationships pitches and PR info.

Freelance Update - Lauren Carbran
Award-winning journalist Lauren Carbran has announced her freelance details. Formerly the Content Editor of The Perfume Shop's blog, her portfolio also includes House of Fraser's online magazine, Top Sante, Closer, Heat, Star, Mother & Baby and BabyGaga. Lauren will be specialising in fragrance, beauty and kids & parenting content as well as cover topics regarding health, travel, lifestyle and wellness. She is available for online and print commissions, desk cover, video presenting (for pre-filmed and live social media videos), social media copy, still life shoot direction and content consultancy services. Her website can be viewed at www.laurencarbran.com

Freelance Update - Sarah Finley
Sarah Finley has now left her role as senior writer and editor at Femail online and is going freelance again. As well as the Daily Mail she has previously written business, technology, travel and lifestyle features for an array of titles including for the BBC, womanandhome.com, Woman's Own, Evening Standard and Conde Nast Traveller. She is available for commissions and shifts - her cuttings can be found at sarahfinley.contently.com.

Freelance Update - Katy Lee
Katy Lee is available for freelance commissions writing about France, Britain and Europe while on sabbatical from Agence France-Presse (AFP) in 2020. Katy is a former Paris correspondent for the agency and was most recently coordinator of its growing fact-checking project in Africa. Now based between Paris and London, she will be writing about political and social issues in France, Britain and Europe as a whole while developing her award-winning podcast, The Europeans. She can be reached on Twitter at twitter.com/kjalee. 

Freelance Update - Chris Merriman
Chris Merriman is a freelance journalist and broadcaster currently available for contract and freelance writing work, as well as TV/Radio appearances. Having just left The INQUIRER where he has been Associate Editor for the past six years, up until its recent closure, Chris is also part of The Matthew Wright Show team on Wireless Group's DAB speech station Talkradio, where he appears to cover technology every Wednesday. Chris has a working knowledge of most tech-related subjects, but is particularly passionate about streaming media and smart home. He is on Twitter at twitter.com/christhedj

Freelance Update - Helen Turnbull
Helen Turnbull, former Social Media Manager at Fabulous Magazine, is now working as a Freelance Writer and Social Media Editor. She has written for titles including Daily Express, OK! Magazine, MailOnline and Notion Magazine. Helen is available for commissions, desk cover, editing and social media consultancy and production. She can be found tweeting at twitter.com/helenturnblad and on LinkedIn 

Freelance Update - Cai Wilshaw
Cai Wilshaw is going freelance and looking for commissions and new projects in events programming/management, commercial writing and copywriting, and political commentary (has worked with the BBC and ITV over past few years). He was most recently Head of External Affairs at PinkNews, leading events, comms and political work at the publication. He can be found tweeting at twitter.com/caiwilsh


International Moves

Esquire (Italy)
Alan Prada is now Editor-in-Chief of the Italian magazine Esquire, where he was previously Creative Director. Alan replaces Timothy Small, who will now fully dedicate himself to his role as Editorial Director of the Italian sports website l'Ultimo Uomo.

Gazzetta dello Sport
The website of the Italian sports newspaper La Gazzetta dello Sport has now been relaunched, and offers exclusive content via a paid subscription. 'G+' features the most important content from the print version and in-depth analysis of key sporting events.

Il Cittadino di Lodi
Lorenzo Rinaldi is now Director of the Italian regional newspaper Il Cittadino di Lodi, where he was previously News Editor. Lorenzo replaces Ferruccio Pallavera, who has now retired after almost 40 years at the paper. Lorenzo can be found tweeting at twitter.com/RinaldiLorenzo

Sport&Street Collezioni
Alberto Caselli Manzini has left his role as Editor-in-Chief of the Italian magazine Sport&Street Collezioni; his successor will be announced in due course.


Awards

Headlinemoney Awards 2020
Entries are being accepted for the Headlinemoney Awards 2020 to find the UK's best financial journalists and money titles. The PR shortlists have already been revealed. The journalism categories celebrate excellence across both the UK's extensive financial journalist community, as well as media outlets covering money, business and City matters. In a change to the previous nominations process, all financial journalists are now invited to submit entries. All submissions are free. All the category shortlists will be announced in March 2020 with final judging taking place in April. Winners will be announce at the 2020 Headlinemoney Awards ceremony at The Brewery, London EC1 on 6 May 2020.


Events

WIJ: In Conversation with Alison Phillips
Cision is proud to host a WIJ 'In Conversation' event with Alison Phillips, chair of Reach plc's Reaching Gender Equality group and Deputy Chair of Women in Journalism. Alison will be speaking to Eleanor Mills, WIJ chair and editorial director of The Sunday Times and editor of The Sunday Times Magazine. The event is at Cision (5 Churchill Place, Canary Wharf E15) on Tuesday, 21 January. Doors open 6.30pm, event starts 7.00pm, drinks 8.15-9.15pm. For more information and to book tickets, click here.

London Grill Club
Former Foreign Secretary Lord David Owen will be the next London Grill Club guest on 4 February. Owen will speak to David Selves after a mixed Grill Lunch, and the audience is invited to submit questions in advance. The questioners selected will be invited to put their question from the floor as part of the grilling process. The event is at Shampers, 4 Kingly Street, W1 on 4 February. 12.15pm arrival for 12.30pm and over by 3pm.
 
Learn More. Do More. demo new
PR Tips, Case Studies, and Product Updates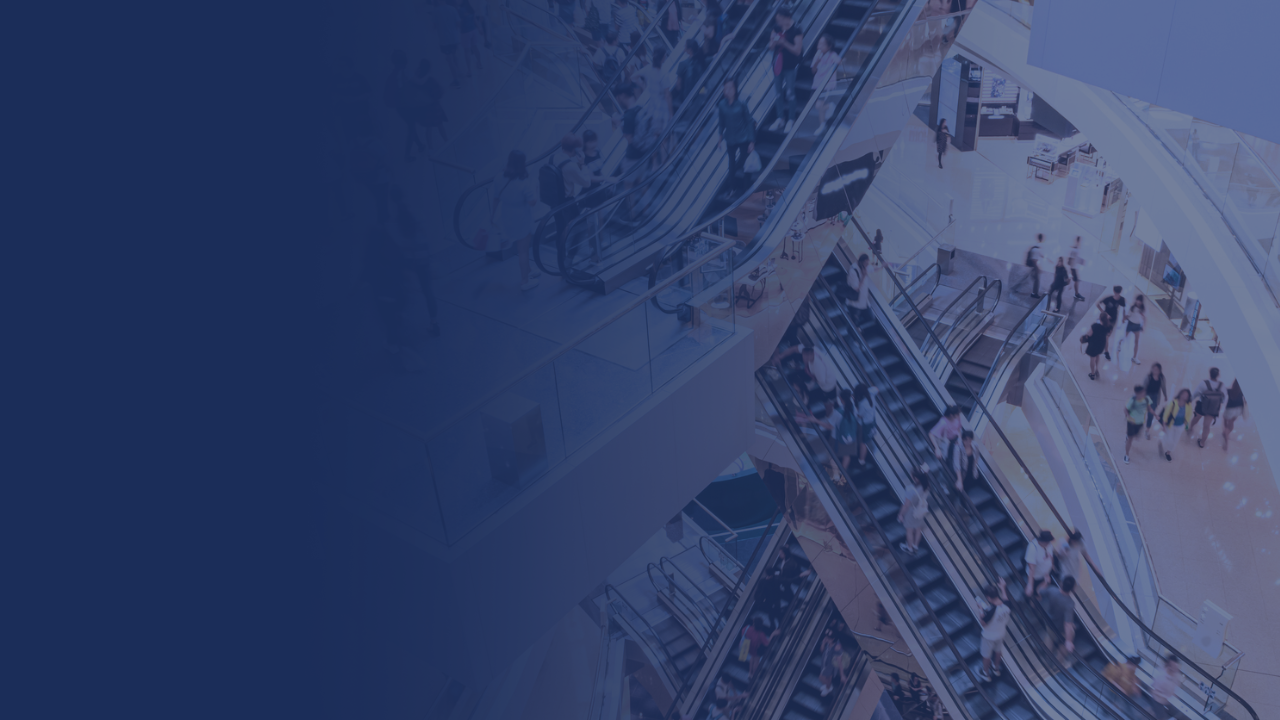 White Papers
Black Friday 2023: Media Snapshot
Arriving the Friday after Thanksgiving in the US, Black Friday signifies the start of Christmas shopping season for many, with discount prices leading to a highly profitable period for retailers. Black Friday has grown into a global event, driven by ...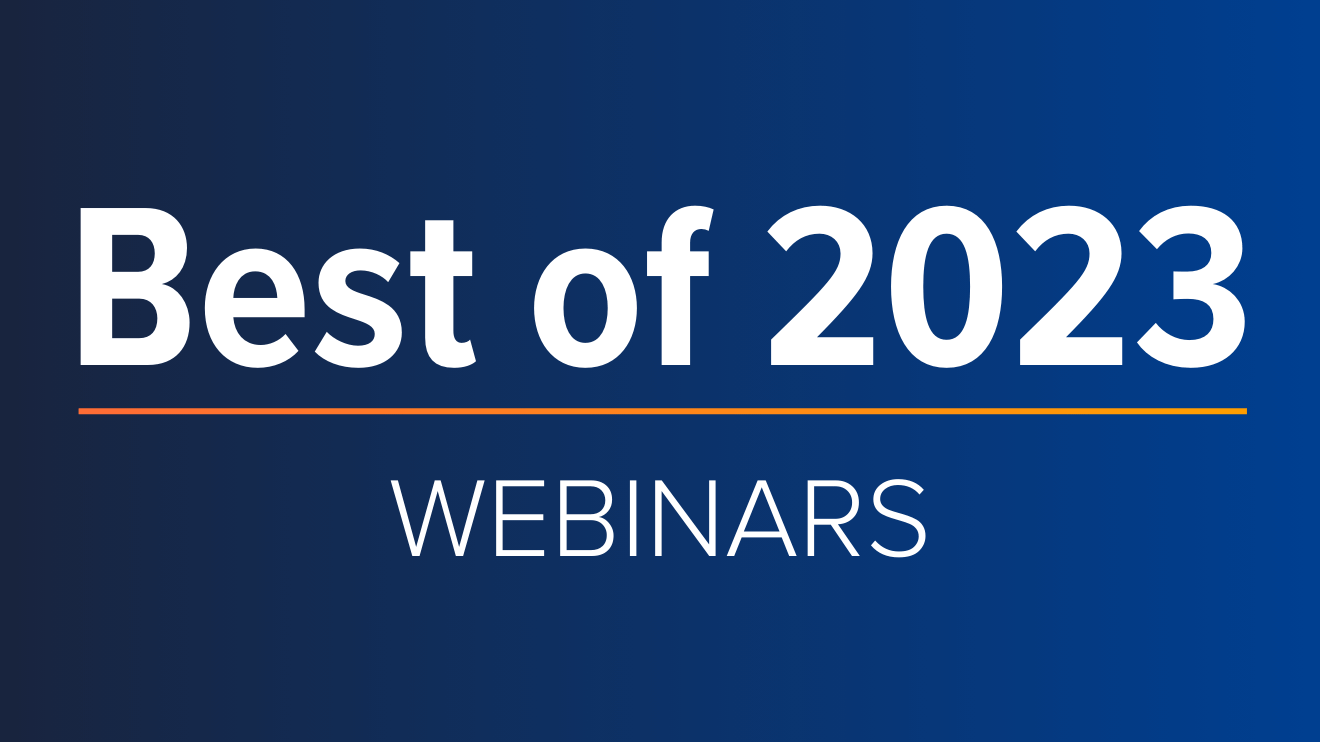 Webinars & Events
ICYMI: Cision's Top 5 Webinars of 2023
The end of the year is just around the corner, which means time to start building strategic plans, setting priorities, establishing goals and ultimately ensuring everything is ready and in place for success in the year ahead. One great way to make...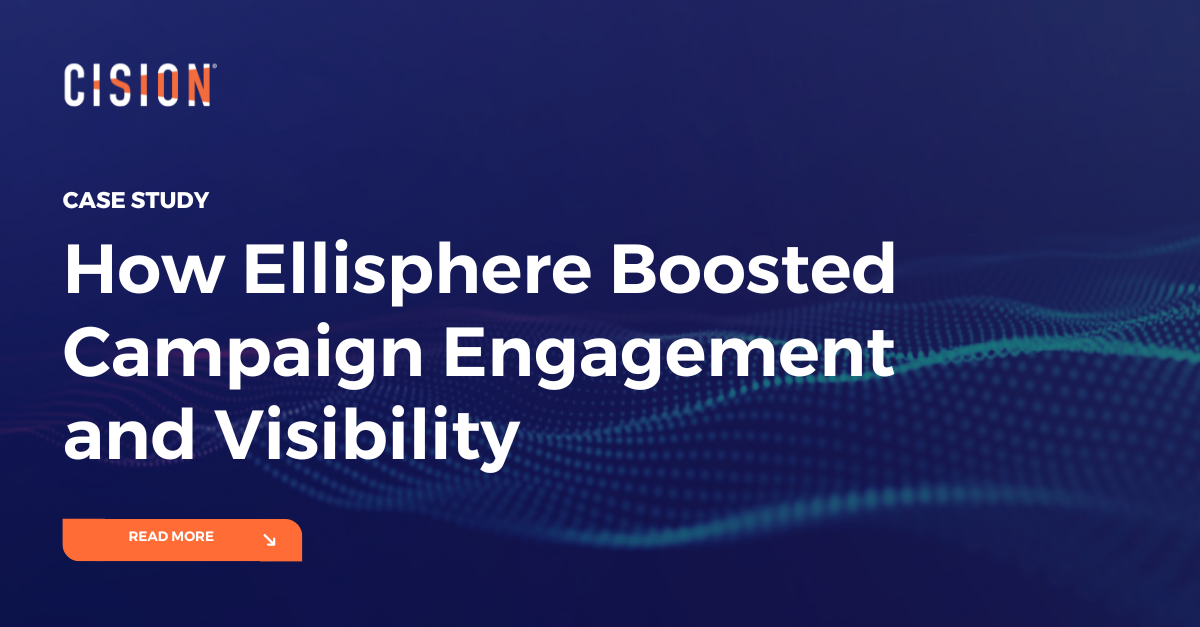 Success Stories
How Ellisphere Boosted Campaign Engagement and Visibility
Find out how Ellisphere increased engagement on their campaign content by up to 48% using our Multichannel News Releases and Guaranteed Paid Placement.