---
Subscribe Now to get the UK Media Moves every Tuesday and Thursday
Straight to your inbox - including the latest Media Awards and Events!
---
Courier Media
Dee Media Group
The Economist
Financial News
Forbes Advisor UK
Glasgow Times
GQ
MyLondon
Newsweek
Property Industry Eye
REDD Intelligence
Scratch
Stornoway Gazette
The Sun
Upscale Living Magazine
YOU
Freelance Update - Helen Iatrou
Freelance Update - Paula Jones
Freelance Update - Alice Kemp-Habib
International Media Moves
Courier Media
Managing Editor Benjamin Chiou has moved from Raconteur Media to Courier Media, starting this month. As part of his new role, he is looking for international writers from outside the US and UK who can tell stories about local, independent, consumer-facing brands that are transforming their industries. Ben be found on Twitter @benjaminchiou

Dee Media Group
Dee Media Group is launching an online news service for farmers and the farming profession in the UK. Edited by Jake Davies, he is interested in receiving any press releases relating to food, farming and rural affairs via email. Jake can be found on Twitter @JakeConwyDavies

The Economist
Don Weinland is now China Business and Finance Editor at The Economist. Don, who is based now in Hong Kong, was previously Beijing Correspondent for the Financial Times. He can be found on Twitter as @donweinland

Financial News
James Booth has joined Financial News as Professional Services Correspondent. James was previously a City A.M. Reporter and prior to that was at Legal Week. He can be reached via email and @jamesdbooth1

Forbes Advisor UK
Award-winning financial journalist Andrew Michael joins Forbes Advisor UK's expanding team from next month as Associate Editor. The full-time move to the personal finance website means Andrew, who previously spent a decade at the Financial Times group, will give up his current role as contributing editor at Headlinemoney.co.uk. Since 2009 Andrew has chaired the judging for the prestigious Headlinemoney Awards and he can be found on Twitter @moneyandmedia

Glasgow Times
Stacey Mullen is now Assistant Editor at the Glasgow Times, where she was previously a Crime Reporter. Stacey can be found on Twitter @journostacey

GQ
Former Social Media Assistant Daphne Bugler is now Associate Commerce Writer at GQ UK, where she will be writing commerce and shopping related content across a range of verticals. Find Daphne on Twitter as @daphnebugler

MyLondon
Jacob Phillips has joined MyLondon as a Trainee Reporter and is reporting on a variety of news from the capital. Jacob can be found on Twitter @Jakey_Phil

Newsweek
Zoe Drewett has moved from Metro.co.uk to Newsweek, where she is now Breaking News Editor. Zoe can be found on Twitter @zoelouisedrew

Property Industry Eye
Marc da Silva has joined Property Industry Eye as Editor. He was previously at Angels Media, where he worked on several titles, including Estate Agent Today, Letting Today, Landlord Today, and Property Investor Today. Prior to that he was Editor of The Negotiator. Marc can be found on Twitter @propertyjourno

REDD Intelligence
London-based Journalist Merle Crichton has joined REDD Intelligence as a Reporter covering CEEMEA syndicated loans. Merle, whose broader remit includes emerging markets, leveraged finance and primary issuance, can be reached via email. Find Merle on LinkedIn.

Scratch
Chloe Randall has joined Scratch magazine as News & Features Writer. Chloe, who previously worked at an entertainment news agency, researches industry trends to write articles and news stories for nail professionals. She can be reached via email.

Stornoway Gazette
John MacInnes has taken over as Editor of the weekly Stornoway Gazette, succeeding Melinda Gillen who held position for over ten years. John was previously a Senior Reporter and Food Reviewer for Johnston Press Scottish Weeklies and can continue to be reached at his JPI email address. He can be found on Twitter as @pressscotland

The Sun
Jordan Platt (he/him) has been appointed Deputy Snapchat Editor at The Sun. Jordan, previously a Freelance Snapchat Production Editor at News UK, can be reached via email. Find him on Twitter as @jordandplatt

Upscale Living Magazine
Raj Gill has been appointed Editor-at-large for Upscale Living Magazine, where she previously worked as a Freelance Journalist. Raj's work has been published in The Sunday Times, The Times, Elite Traveler Magazine, Suitcase Magazine, Forbes.com, Hotelegraph, Luxury Lifestyle Magazine, The Telegraph, Family Traveller, The Daily Mail,  The Mail on Sunday and The Sunday Herald, among others. She would like to hear from PRs who represent luxury lifestyle. Whether that is high end product or A-list folk at the top of their game in all things lifestyle. For eg. for the October issue she interviewed a Netflix Chef, a Superyacht designer & also Skincare specialist to royalty and A-list celebrities. Raj can be found on Twitter @Rajgilljourno and Instagram @Rajgilljourno

YOU
Chloe Sharp and Ellie Allen-Eslor have been appointed to new roles at YOU magazine as Acting Creative Director and Acting Art Director respectively. They can be reached on their Mail on Sunday email addresses.

Freelance Update - Helen Iatrou
Helen Iatrou, an Athens-based freelance journalist focused mostly on travel, lifestyle and yachting (sailing is her passion), is available for editorial commissions and branded content and copy editing gigs. She contributes to The Telegraph and National Geographic Travel, among others, and wants to hear about all things travel, sustainability, gastronomy, fitness and well-being. Email her or find her on Twitter @HelenIatrou

Freelance Update - Paula Jones
Paula Jones, former Reveal editor and Head of Features at best magazine is now based in Rhyl, North Wales (4 miles from the new I'm A Celeb castle)! She's now freelancing as a news/features/content writer and can be contacted on LinkedIn

Freelance Update - Alice Kemp-Habib
Alice Kemp-Habib has announced she will be going freelance as of 9 November. Formerly the Digital Assistant at The Sunday Times Style magazine, she will be staying on as Contributing Editor at the title, and is otherwise available for arts, culture and lifestyle commissions.

International Media Moves

El Periódico de Catalunya 
Juan Manuel Romero García is now a Politics Reporter for the Spanish regional newspaper El Periódico de Catalunya. He previously worked at El Confidencial. Juanma also contributes to the Spanish national TV channels TeleMadrid and RTVE. He can be found on Twitter as @juanmaromero

Newtral 
Verónica García López is now Weekend Editor for the Spanish digital magazine Newtral. She was previously a Weekend Reporter for the online newspaper El Confidencial Digital. Verónica can be found on Twitter @veronicalilium

Hawke's Bay Today
Gianina Schwanecke has started as a Reporter at Hawke's Bay Today.  Prior to this, she was a Reporter at Wairarapa Times-Age. She covers regional news, the courts, local government, politics, primary sector and community news, and can be contacted by email.

Natalie is Cision UK's Senior Content Editor, based in London. She manages the UK Media Moves newsletters, which showcase the latest journalist news and moves, as well as highlighting industry events and awards.
Learn More. Do More. demo new
PR Tips, Case Studies, and Product Updates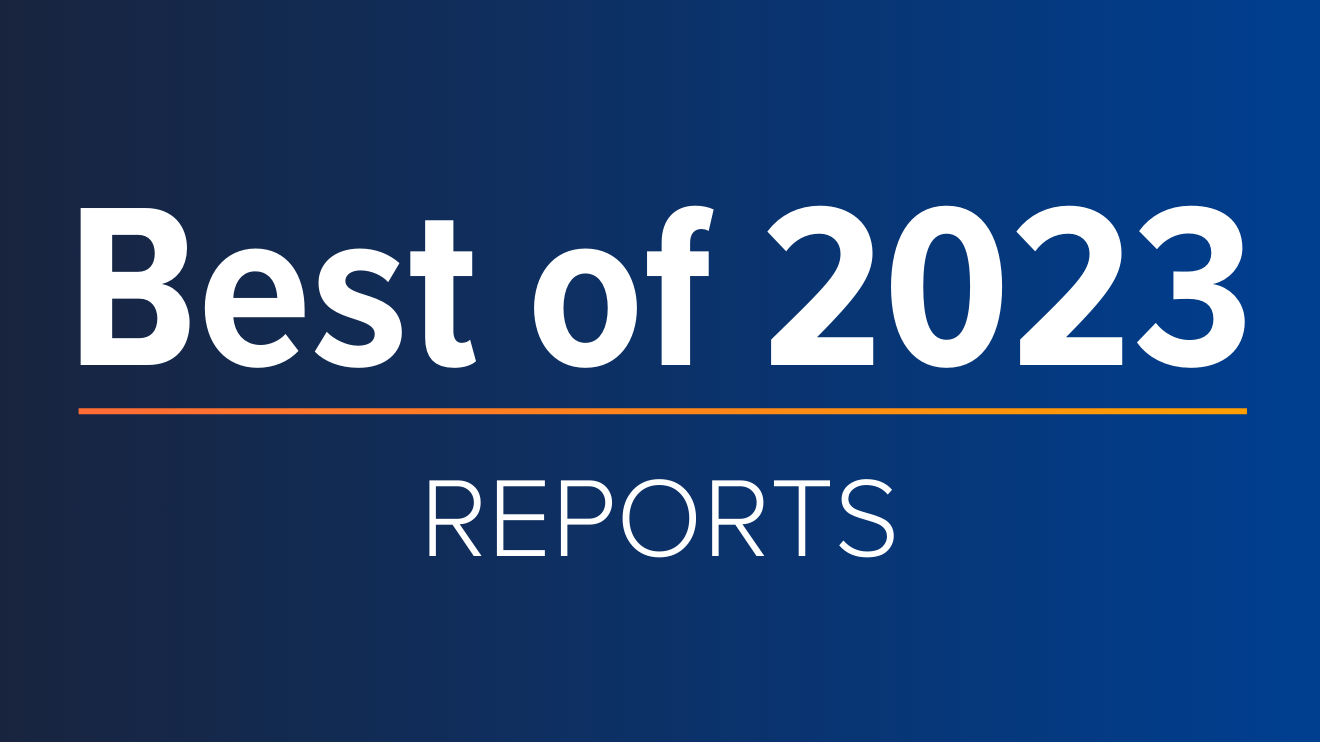 White Papers
ICYMI: Cision's Top Guides & Reports of 2023
With 2023 coming to a close and a new year rapidly approaching, now is the perfect time to reflect on the past year, lessons learned – and start setting the stage for a successful 2024. In the always-on, ever-evolving PR and comms industry, staying...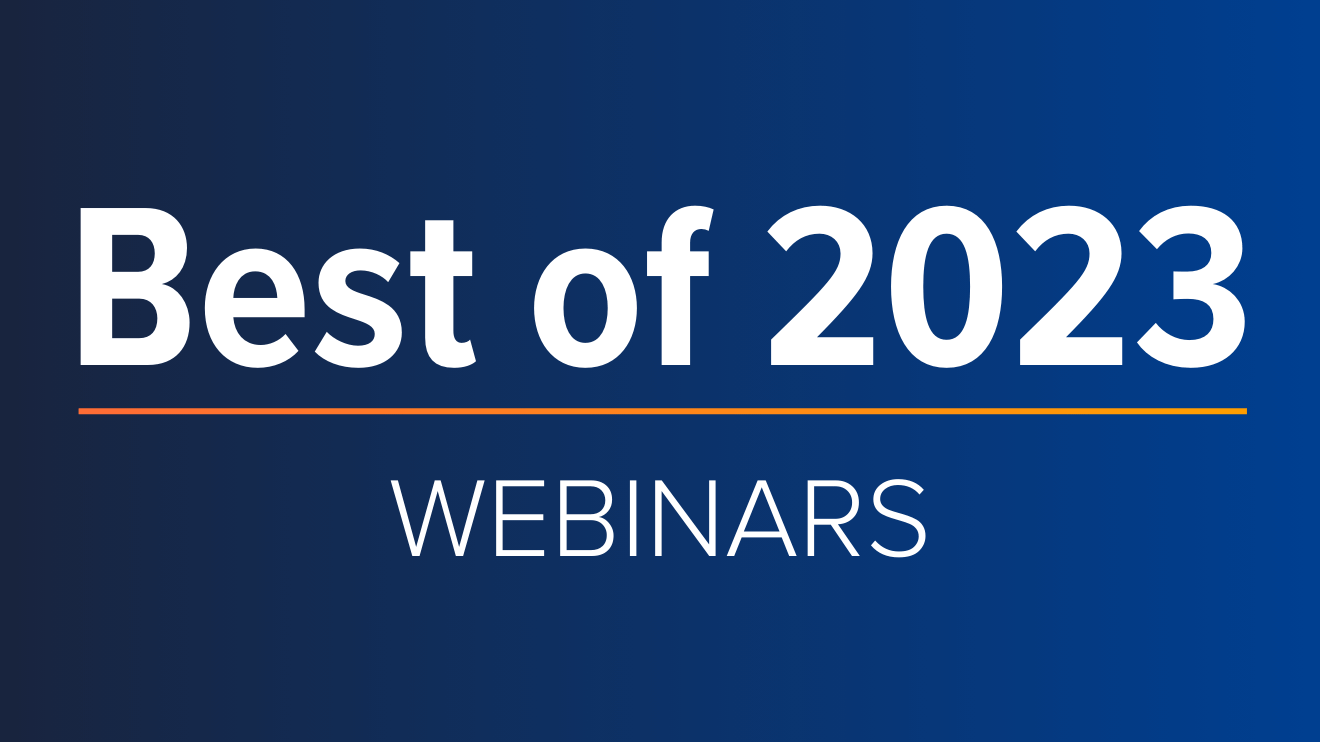 Webinars & Events
ICYMI: Cision's Top 5 Webinars of 2023
The end of the year is just around the corner, which means time to start building strategic plans, setting priorities, establishing goals and ultimately ensuring everything is ready and in place for success in the year ahead. One great way to make...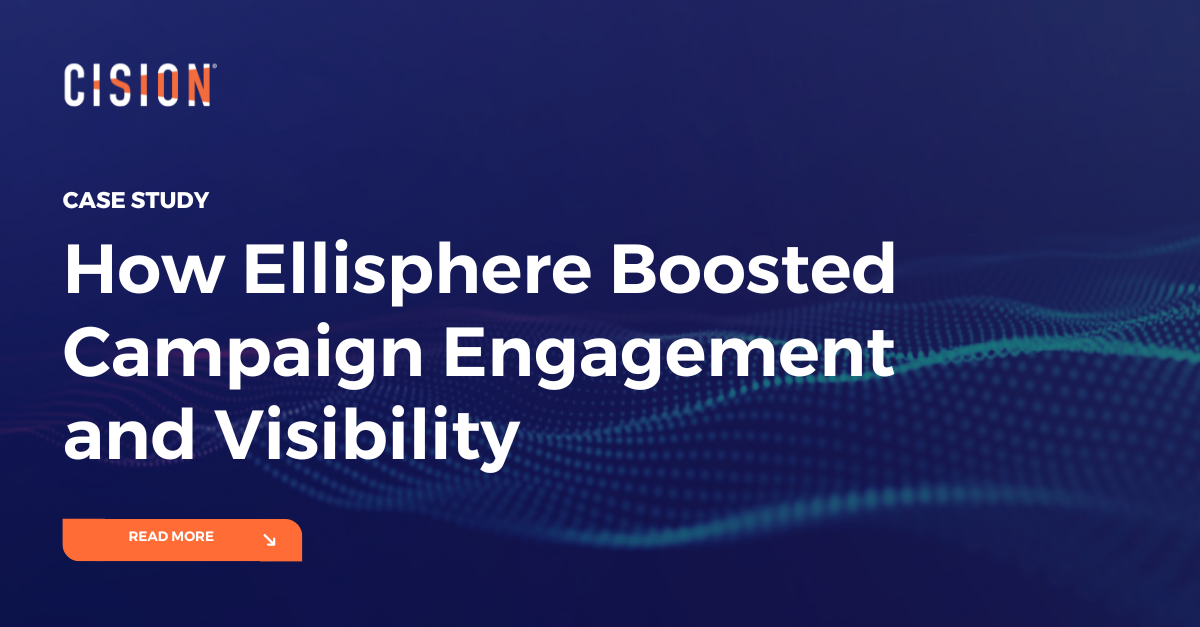 Success Stories
How Ellisphere Boosted Campaign Engagement and Visibility
Find out how Ellisphere increased engagement on their campaign content by up to 48% using our Multichannel News Releases and Guaranteed Paid Placement.