---
Subscribe Now to get the UK Media Moves every Tuesday and Thursday
Straight to your inbox - including the latest Media Awards and Events!
---

BBC Worklife
Financial Times
Finance Uncovered
HRreview
InTheSnow
Marie Claire
Next Beauty
The Spectator
Stella
Tatler
The Times
Yoga Scotland Magazine
Freelance Update - Charlotte Kewley
International Media Moves

BBC Worklife
Meredith Turits has been appointed Editor of BBC Worklife. Meredith is based in Connecticut and previously freelanced for the site as a Senior Editor. She can be on Twitter @meredithturits

Financial Times
Adam Samson is now Markets News Editor at the Financial Times. Adam, who was previously Breaking News Editor, can be found tweeting at @adamsamson

Finance Uncovered
Simon Bowers is now an Investigation Editor for Finance Uncovered, a non-profit that generates and supports investigative journalism globally. Simon was previously European Media Partner Coordinator and Senior Reporter at the International Consortium of Investigative Journalists and is a former Guardian Senior Reporter. He can be reached at @sbowers00

HRreview
Monica Sharma is now Editor of HRreview. Monica, who interned at the publication last year, was previously Deputy Editor of the literary journal Warwick Uncanny. She can be found on LinkedIn

InTheSnow
Megan Hughes is now Deputy Editor at InTheSnow magazine. Megan joined the skiing publication in 2017 and was previously Social, Digital and Content Manager. She can be found on LinkedIn

Marie Claire
Katie Thomas has returned to Marie Claire from maternity leave and resumes her role as Senior Beauty Editor. Katie can be found on Instagram @katie_thomas_hayne

Next Beauty
Chloe Burcham is now Content Editor at Next Beauty. Chloe will be heading up branded beauty content across Next stores, online and social. She would like to hear about new launches, exclusives and wider cross-platform beauty campaigns for 2021. Chloe will be working in this role 3-days per week and remains a Freelance Beauty Editor and brand Consultant available for commissions, desk cover and shoot styling. Chloe contributes regularly to STYLIST, Women's Health, The Recénseré and BYRDIE amongst others. For freelance enquiries she can be found on Instagram @chloeburcham

The Spectator
Ben Lazarus has been appointed Special Projects Editor at The Spectator, joining them from his role as Assistant Features Editor at The Mail on Sunday. Ben can be found on Twitter @blazarus1

Stella
Katie Glass has joined The Telegraph's Stella Magazine as a new columnist.  Writing weekly every Sunday in the magazine, her first Stella column will be published on 8 November. 

Tatler
Chandler Tregaskes has been promoted to Junior Style Editor at Tatler UK. Chandler, who was previously Fashion Assistant for the title, can be reached at @chandlertregaskes

The Times
Henry Zeffman, Washington Correspondent for The Times, will be returning to London in February as Chief Political Correspondent. Henry, who has also worked at the New Statesman and The Observer, can be found on Twitter as @hzeffman

Yoga Scotland Magazine
Angela Hughes and Alyson Tyler have been appointed as the new co-Editors of Yoga Scotland Magazine, who will be leading a refresh of the bi-annual publication. The next edition of Yoga Scotland Magazine is released this month.

Freelance Update - Charlotte Kewley
Freelance Baby & Kids Stylist, Editor and founder of www.thelittlestylist.com Charlotte Kewley is available for written and styling commissions and can be found on Instagram at @thelittlestylist

International Media Moves


El País 
Jan Martínez Ahrens is now the Americas Director at the Spanish national daily newspaper El País. Based in Mexico City, Jan was previously Deputy Director and will be succeeded by former Economics Editor Javier Moreno Barber. Jan can be found on Twitter at @jmahrens

Il Messaggero 
Romolo Buffoni is now Acting Sports Editor for the Italian national daily newspaper Il Messaggero, where he was previously Deputy Sports Editor. He replaces Massimo Caputi, who was in charge from 2013. Romolo can be found on Twitter @romoloB

Vozpópuli 
Alberto Pérez Giménez is now Deputy Director of the Spanish online magazine Vozpópuli. He was previously in the same role at El Confidencial, where he had worked since 2011. Alberto will lead the National News Desk. He can be found on Twitter at @albertopgimenez
In addition, the Vozpópuli website now has three new sections: 'DolceVita' (celebrity news), 'Gastrópoli' (food and cooking) and 'Televisión'. 

Natalie is Cision UK's Senior Content Editor, based in London. She manages the UK Media Moves newsletters, which showcase the latest journalist news and moves, as well as highlighting industry events and awards.
Learn More. Do More. demo new
PR Tips, Case Studies, and Product Updates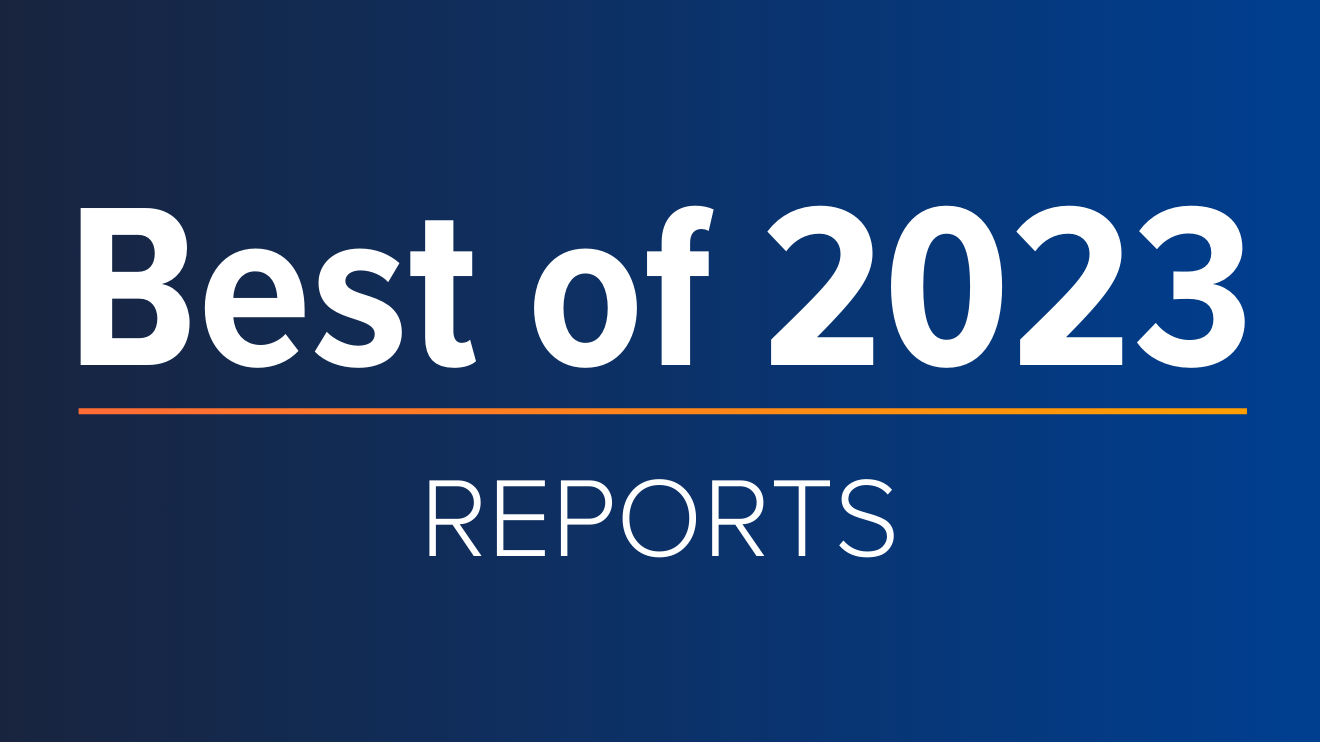 White Papers
ICYMI: Cision's Top Guides & Reports of 2023
With 2023 coming to a close and a new year rapidly approaching, now is the perfect time to reflect on the past year, lessons learned – and start setting the stage for a successful 2024. In the always-on, ever-evolving PR and comms industry, staying...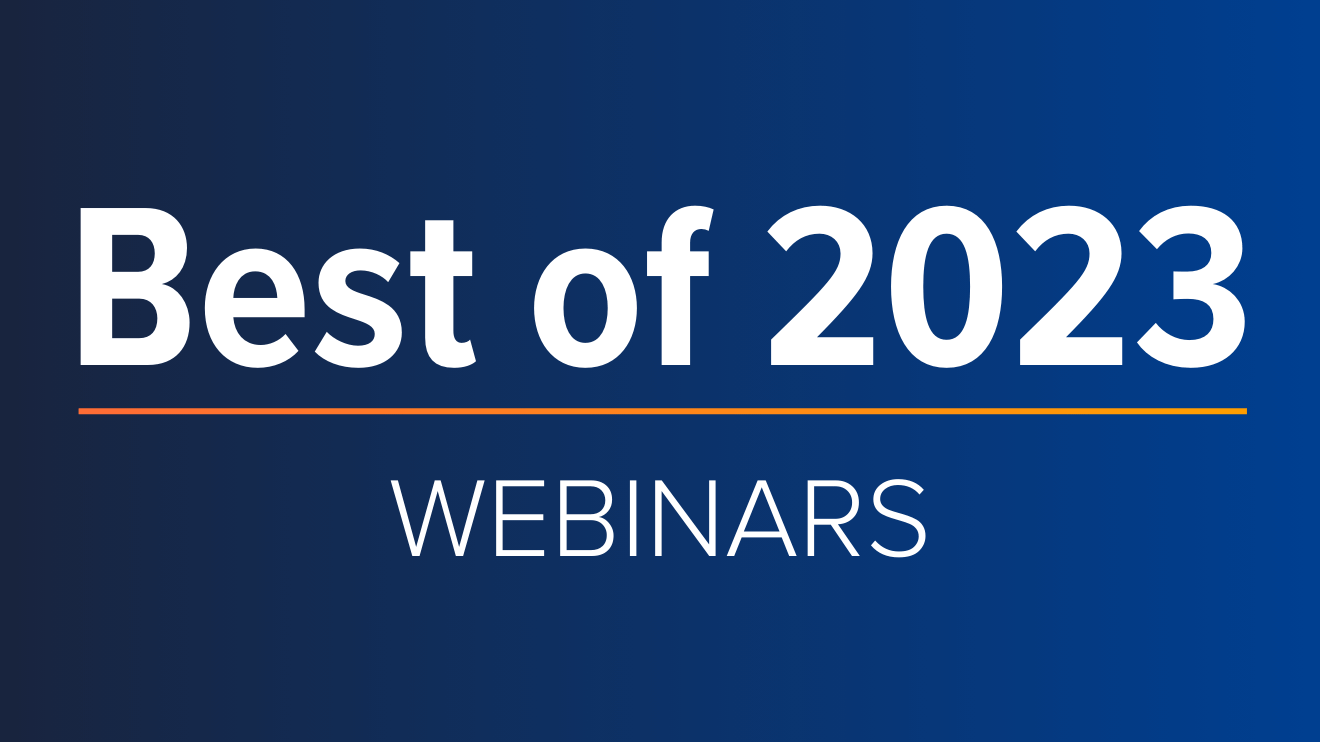 Webinars & Events
ICYMI: Cision's Top 5 Webinars of 2023
The end of the year is just around the corner, which means time to start building strategic plans, setting priorities, establishing goals and ultimately ensuring everything is ready and in place for success in the year ahead. One great way to make...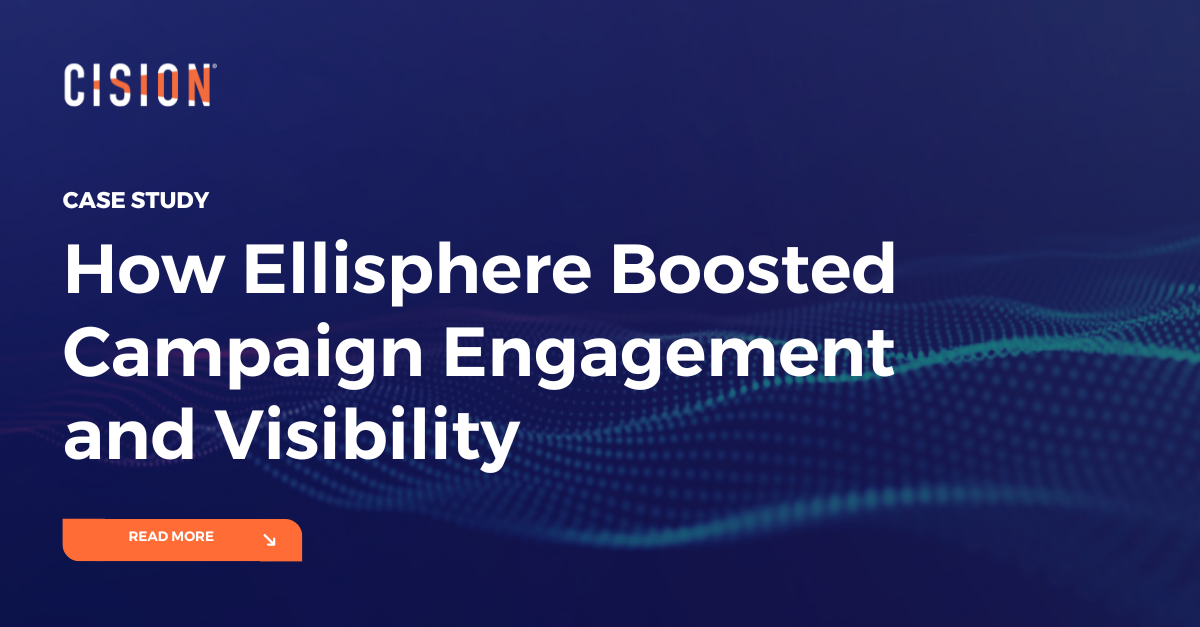 Success Stories
How Ellisphere Boosted Campaign Engagement and Visibility
Find out how Ellisphere increased engagement on their campaign content by up to 48% using our Multichannel News Releases and Guaranteed Paid Placement.