You put a lot of time, effort and (let's be honest) talent into your media strategy, so why don't your earned media results reflect that?
It's a common frustration among PR professionals, especially as they vie for attention amid a shrinking pool of journalists and more noise than ever.   
Let's break down three of the biggest obstacles at play when it comes to earning the media coverage you deserve.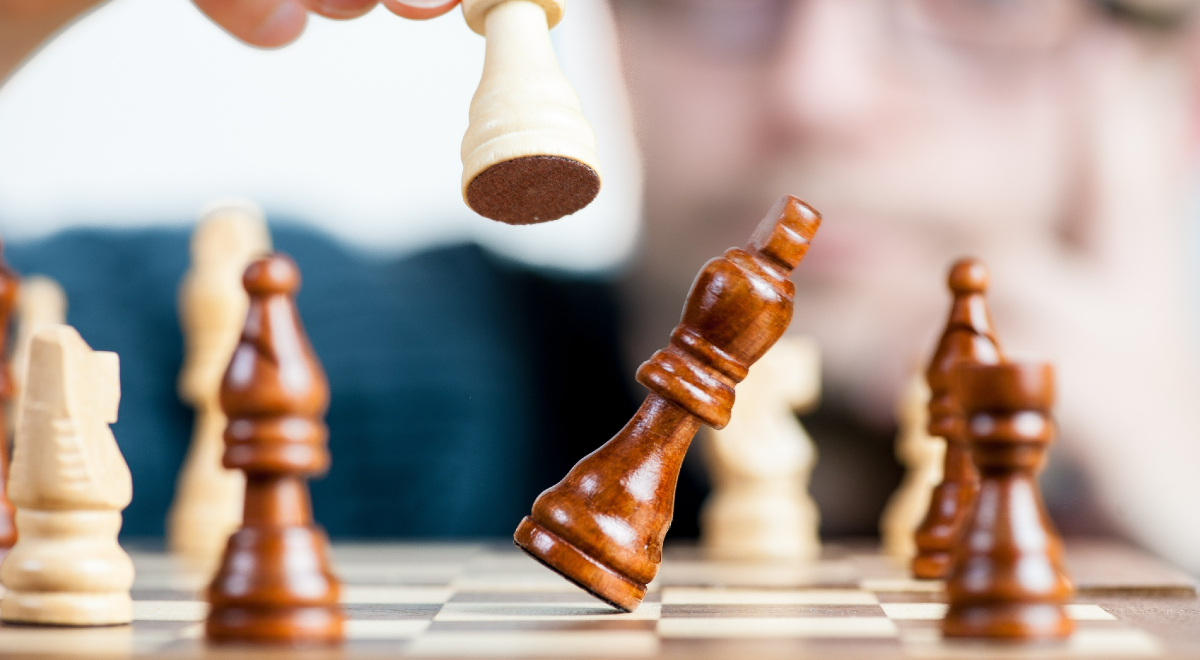 Challenge 1: How do you identify the right journalists and influencers to reach?
There's a startling fact: according to Cision's latest State of the Media Report – a survey of over 3,800 media professionals – the majority of journalists say most of the pitches that come their way are completely unrelated to the topics they cover. What's more, 74% of journalists say they will block PR professionals who insist on "spamming them" with irrelevant pitches. And furthermore in the 2021 Global Comms Report, a mere 25% of comms leaders say they can "always" identify the right journalist or influencer to reach out to… which means 75% can't.
Why it matters: If you're sending stories to the wrong people, your stories fail to get traction and you end up wasting your time and theirs. Not only that, but you may end up burning bridges (before you even begin to build them) with key influencers.
So back to the question: how do you know who the right journalists are – and how to find them?
One solution: Start keeping a list of relevant media contacts who cover your brand or company's industry, work for the outlets you want to appear in and have an audience of followers you want to target. It's important to note, however, that a DIY media contact list requires constant maintenance, thanks to ongoing industry turnover and movement. Trying to keep up requires time and effort that could be better spent elsewhere. 
The better solution: A third party media database that is continually validated can help you quickly identify the right individuals for your goals, and ensure you always have the right information. Look for one with a good search functionality that enables you to target by a variety of factors, create and save lists for easy reference and includes key information (areas of interest, past work, preferred pitching method, etc.) about the journalists and media influencers you're interested in pitching.
Challenge 2: How do you make your messages stand out?
Here's another eye-opening fact: PR professionals outnumber journalists 7 to 1. No wonder more than half of journalists report getting more than 50 pitches per week (and 28% get over 100!).
Why it matters: When it comes to getting journalists' attention, you have a lot of competition and a lot of noise to break through.
One solution: To create a truly standout pitch, you need to personalise your message to the individuals you're reaching out to as much as possible. Don't take our word for it – trust the thousands of journalists we've spoken with, surveyed or interviewed over the years. Here are just a few comments journalists have made speaking to the importance of personalising pitches:
"Collaborations are always most effective when PR professionals understand our format, editorial content style and audience prior to pitching."
"It is so important to personalise your messaging. I like to see that the publicists pay attention to who I interview [and what I] feature, rather than copying and pasting a press release."
"Take the time to research the journalist you are pitching. Every day I get dozens of PR pitches... When I get that rare pitch that shows me that the PR pro has actually viewed my work, they've got my attention."
How to apply it: This means doing your homework to understand the type of stories your media contacts cover and how they prefer to be pitched. Simple, right? Okay, we know it's easier said than done. After all, when you want to get your message out far and wide, you could be looking at lists of dozens or even hundreds of media contacts. Who has the time to do all that research? Or the access to all of that (correct and up-to-date) information?
A better solution: Enlist the help of technology. Here again is where a quality third-party database will have readily available access to detailed journalist and influencer data on everything from topics covered to pitching preferences – enabling you to easily personalise your pitches and make an impact.
But don't stop there. Make sure you're pitching stories that are timely, speak to the moment and match the tone of the audience you're trying to reach. That's where media monitoring and social listening tools come in, as they can help you understand who's talking about you (and your competitors), what they're saying and how they're saying it. The more you understand your target audience's thoughts and behaviours, the more context and intel you have to shape a narrative that either reinforces that narrative or dispels misconceptions.
Challenge 3: How do you track results and ROI?
If you're like most communications professionals, you're under more pressure today to tie your work to business results. And for most communications professionals, this can feel like a tall order: According to the same Global Comms Report, 23% of comms leaders feel "very" confident in their ability to effectively measure and prove the business impact of their efforts. Which means 77% don't.
Why it matters: If you aren't tracking the impact of your efforts, how do you know if they're successful? When it comes to planning your next campaign, how will you know where to begin? Or what messages will resonate?
One solution: A quality media database partner can provide insight into who picked up your story, and where to focus your efforts next. Combined with a media monitoring and analytics platform, you can more accurately track the success of your efforts and use that insight to create more effective campaigns in the future.
Simple, right? Okay, analysing data is easier said than done – sometimes just figuring out which data to track is challenge enough – but fortunately, there are a variety of media monitoring platforms out there today that make it easy to get the information you need. And make sense of it.
A better solution: Find a trusted partner who can take the complexity out of PR analytics with one, intuitive and easy-to-use solution that makes it easy to track the metrics that matter most. Cision's media monitoring solution, for example, provides a cleanly-designed, user-friendly dashboard where you can easily identify trends, track competitors and manage your brand strategy. Whatever platform you choose, consider one that also provides automated reports you can share with your executive team, helping you prove your impact (and getting your team the recognition they deserve).
How to bring it all together
Meeting these challenges is easier said than done, and the last thing you need is another platform to add to the list of tools you're already using. That's where the next-gen Cision Communications Cloud comes in.
Maybe we're biased (or maybe we're just repeating what we hear every day from our clients), but the Cision Comms Cloud makes it easy to meet each of these challenges without disrupting workflow.
In the Cloud, you can:
Find the right influencers to spread your story and widen your reach

Connect with journalists and build lasting, mutually beneficial relationships

Understand the right message for the right audiences – with in-depth news monitoring and social listening

Understand if and how your efforts are making an impact through intuitive reporting tools
Again, don't take our word for it – find out why G2 has ranked Cision Communications Cloud as a leader in media and influencer targeting, media monitoring and analytics. Learn more and schedule a demo.
Learn More. Do More. demo new
PR Tips, Case Studies, and Product Updates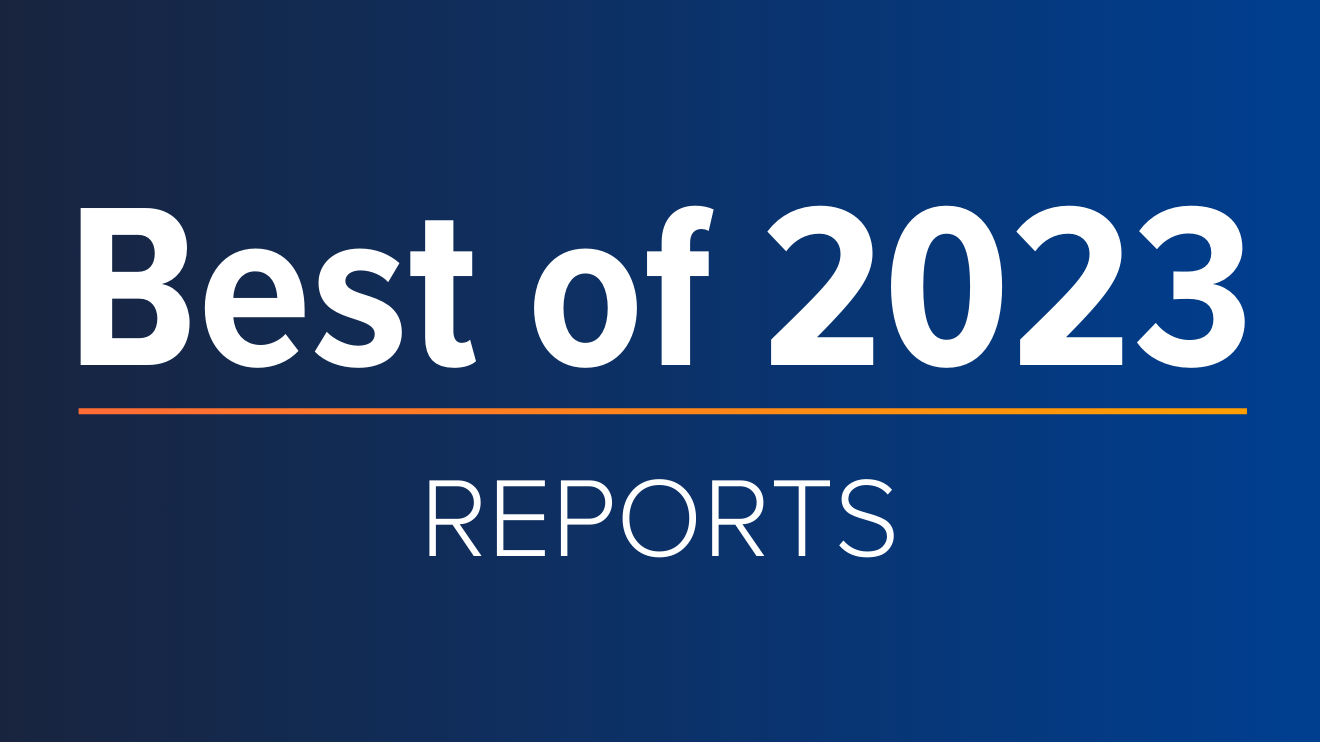 White Papers
ICYMI: Cision's Top Guides & Reports of 2023
With 2023 coming to a close and a new year rapidly approaching, now is the perfect time to reflect on the past year, lessons learned – and start setting the stage for a successful 2024. In the always-on, ever-evolving PR and comms industry, staying...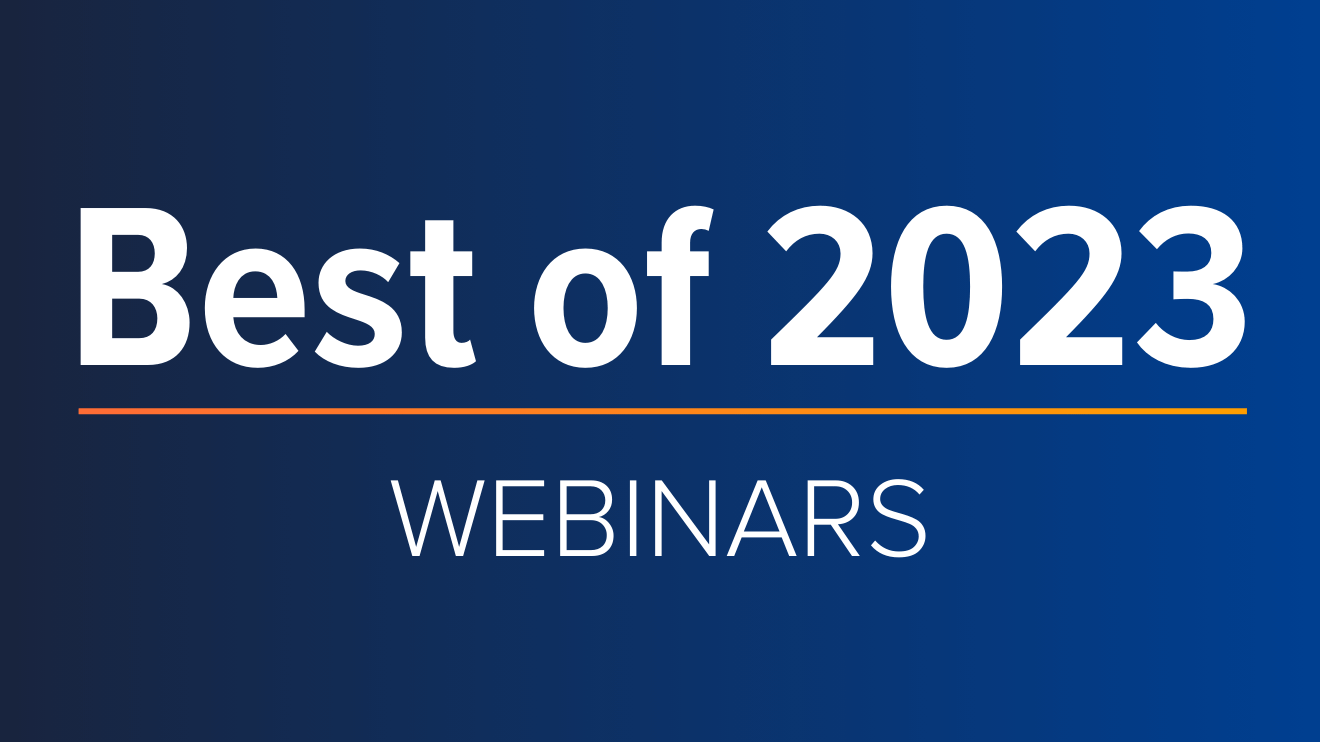 Webinars & Events
ICYMI: Cision's Top 5 Webinars of 2023
The end of the year is just around the corner, which means time to start building strategic plans, setting priorities, establishing goals and ultimately ensuring everything is ready and in place for success in the year ahead. One great way to make...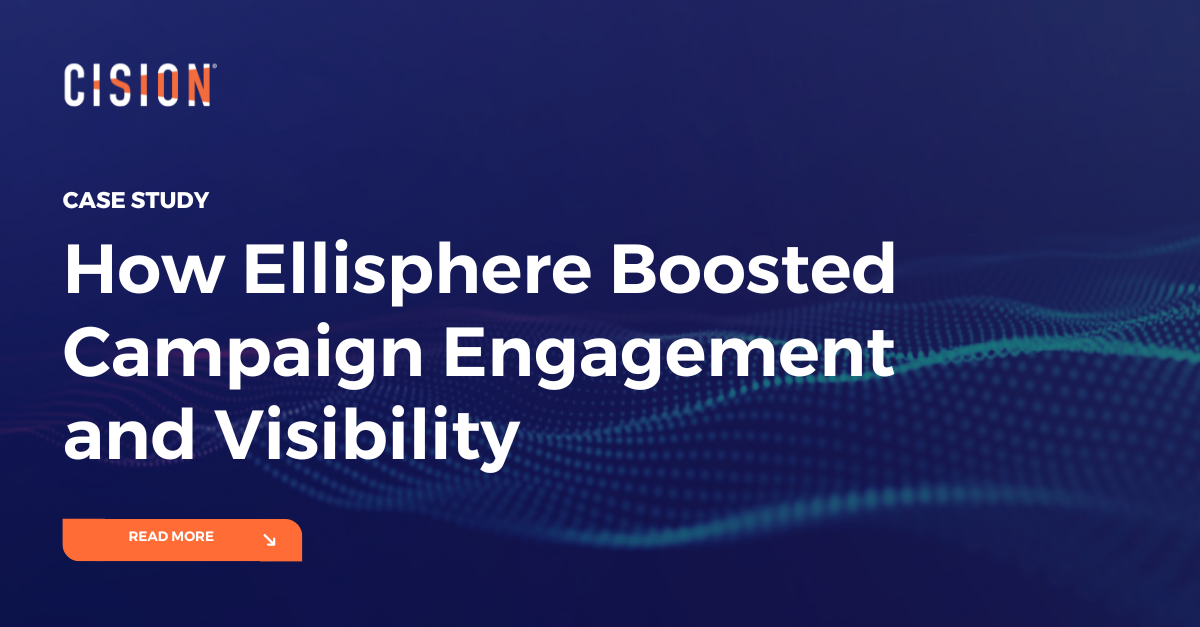 Success Stories
How Ellisphere Boosted Campaign Engagement and Visibility
Find out how Ellisphere increased engagement on their campaign content by up to 48% using our Multichannel News Releases and Guaranteed Paid Placement.