Want to keep up-to-date with the most prominent and interesting news stories within your industry? Get Cision's daily free-of-charge sector digests straight to your inbox.
Our digests summarise content from the leading national newspapers, ensuring you are on top of the day's news.
Daily News digest is a collection of front-page stories, business news and business commentary from a range of the UK's most important daily newspapers.
The Cost of Living, Finance, Retail, Health, Energy, ESG, Government, Travel, Russia-Ukraine, Technology , PR & Comms and Automotive digests outline the most significant stories for the respective industries each day.
In addition, we have recently launched a daily Israel-Gaza digest to help you keep track of the most important headlines about the conflict - and make sense of what they mean to your business and its customers.
You can sign up by selecting the Israel-Gaza checkbox on the form across the page.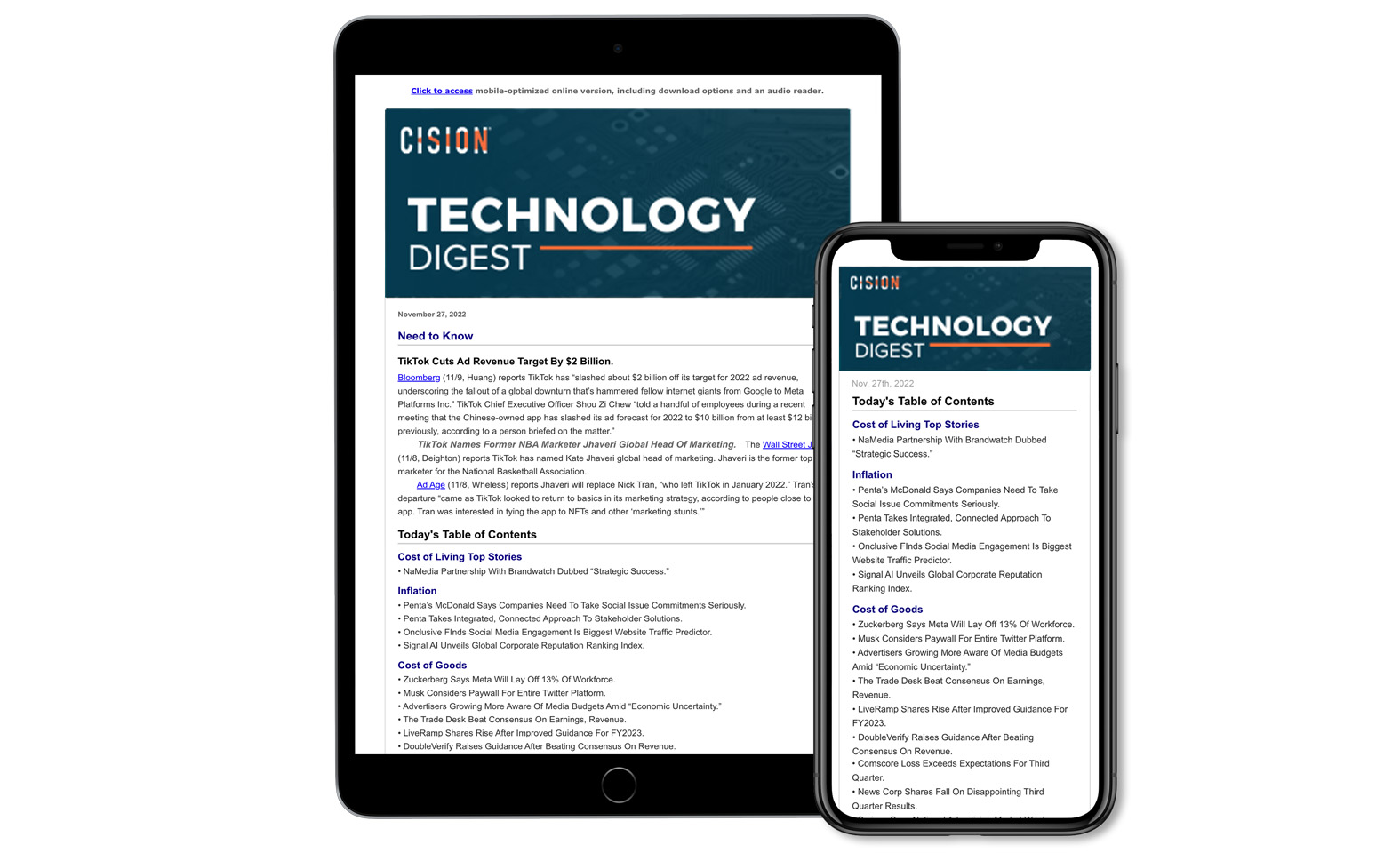 Sign up for free Sector Digests
Select to receive one or multiple digests delivered directly to your inbox daily.