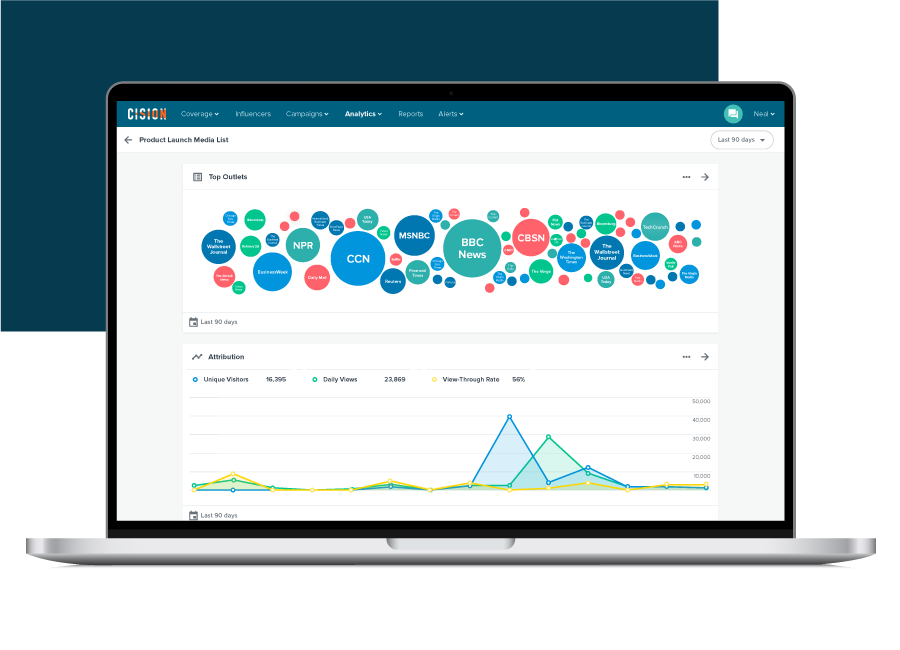 Who's In the Next-Gen Cision Comms Cloud? Everyone Who Matters
One dashboard. Industry-leading software. All the information you need to amplify your PR and marketing power.
In the Cision Communications Cloud, we connect you with the contacts you need to amplify your message, help you to understand the conversations happening around your organisation, present the data to demonstrate the effectiveness of your campaigns to stakeholders, and improve future campaign success.
When you're in the Comms Cloud, you have intuitive PR software to:
Identify Journalsts and Influencers
Find the people who resonate with your brand and can become brand advocates.
Build Relationships With Journalists
Streamline your relationships to make the connections that boost your message.
See Who's Talking About You
…and what they're saying – with in-depth news monitoring and social listening.
Showcase the ROI of Your Efforts
Intuitive reporting tools make it easy to create and share reports that show the impact of your work.
Inside the Cision Comms Cloud ®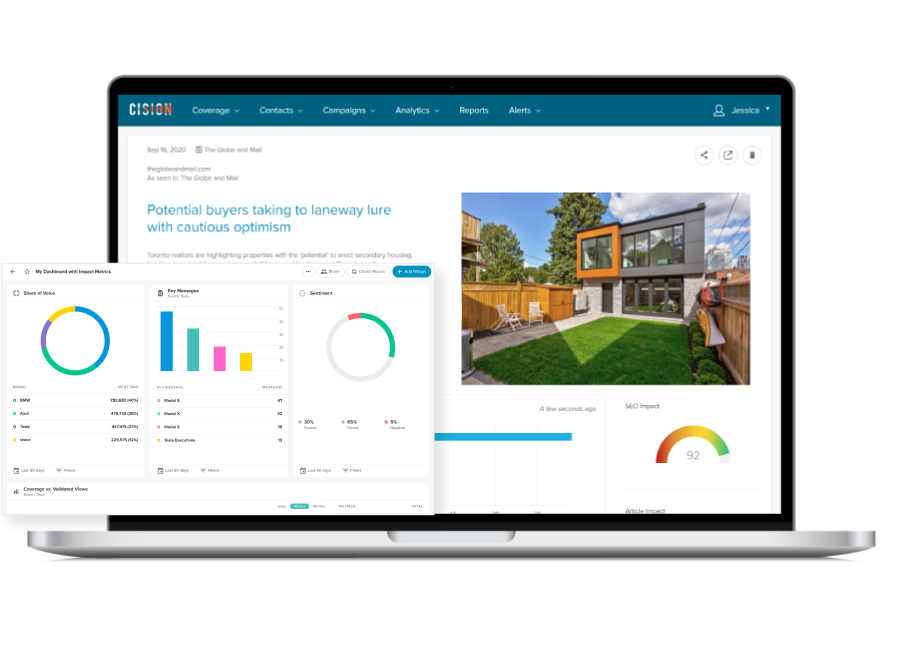 Monitor what the world is saying
Half of the Earth's population is on social media today (literally). Not to mention all the other digital channels that have emerged. 
Manage your brand reputation, stay on top of trending stories and gather consumer and competitive intel with Cision's global news and social listening solutions. Tap into the 100+ million available sites Cision tracks and get real-time insights to easily understand – and act on – the conversations around you with engaging campaigns.
Tell me more
Social Listening powered by Brandwatch
Social Media has given consumers more power than ever to impact your brand reputation. 
Cision Social Listening gives you access to the world largest database of online conversations, so you can get instant insight into what consumers are saying about your brand, products and services. With the power of our AI, you can be alerted in real-time when something shifts in your space, keeping you ahead of anything that may impact your brand reputation. 
Tell me more
Connect: The Most Complete Media and Social Influencer Network
More than 1 in 4 journalists receive over 100 pitches per week. Most are irrelevant - and ignored.
Get into the right inboxes faster. Cision's media relationship management tool comes with a vetted global database of over 1.1 billion influencers. So you can quickly identify and connect with relevant media contacts for your story, streamline your team's outreach without annoying spreadsheets and increase your chances of coverage. 
Tell me more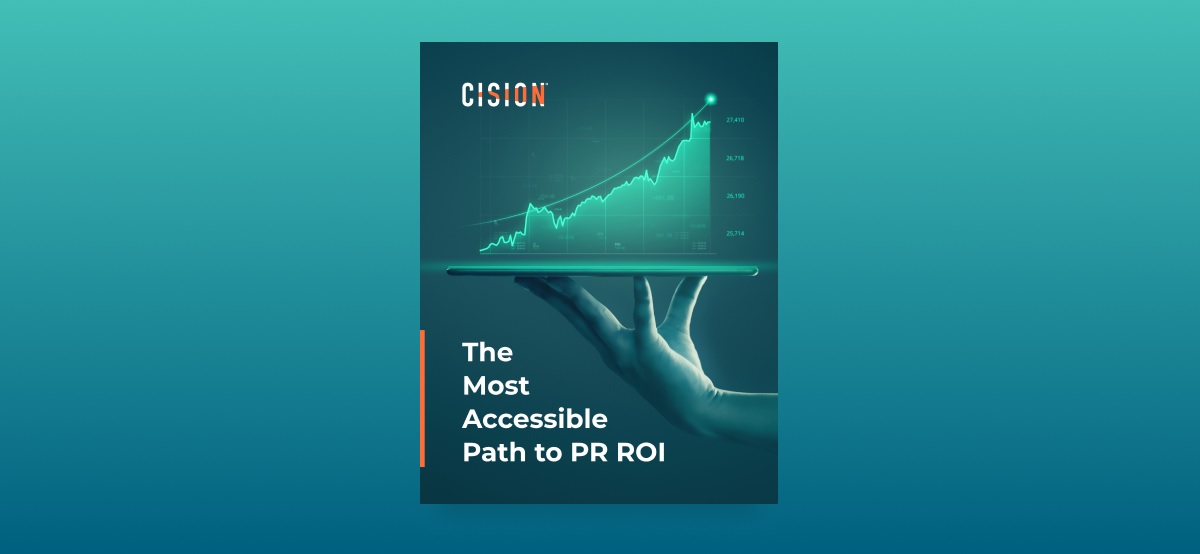 How Adobe quantified PR efforts
See how Adobe partnered with Cision to consolidate its media-monitoring services into a single source that captured 82% of all content (while other sources combined captured only 37%) and helped Adobe reduce costs and reporting turnaround times by 67%.
See Success Story
Outreach and Analytics in One Platform
People. Data. Action. A platform to launch your PR to the next level.
Learn More. Do More.
PR Tips, Case Studies, and Product Updates