While press releases can still be effective when strategically targeted to journalists and influencers with engaging and timely content, a one-time, all-text approach no longer works in an oversaturated media landscape. This ebook explores how digital innovations and multichannel distribution capabilities have transformed the press release into a powerful means of reaching audiences that are ready to engage with your brand.

Rethinking the Press Release: Innovations for a New Era of Earned Media provides a blueprint for implementing the latest tools and best practices for strategizing, planning and executing press releases that amplify your brand story. Download the free guide now!
Please fill out the details across the page to download the report - note that each field is required, including contact phone number below your name.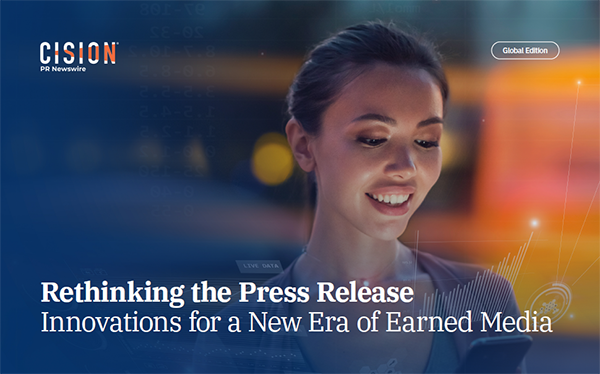 Download Rethinking the Press Release: Innovations for a New Era of Earned Media