State of the Media 2022
The Challenge
Exposure is the key currency of communications.
After all, no matter how sharp or refined a brand's messaging may be, PR professionals can only protect, enhance and build the reputations of their clients through exposure on the platforms that matter. 
To do this effectively, practitioners need to connect with media professionals who can reach particular target audiences. That involves the challenge of establishing productive relationships with journalists, influencers, bloggers and other thought-leaders. 
Understanding their needs and challenges lays the foundation for strong media relationships. Building on that knowledge allows comms professionals to consistently produce credible, newsworthy stories that will resonate with audiences.
Cision wanted to find out what meaningful, actionable insights would most help these practitioners foster better relationships with the media. So they surveyed their extensive network of media professionals to create the Global State of the Media Report. The result was a powerful resource for communications practitioners that could vastly improve their audience targeting..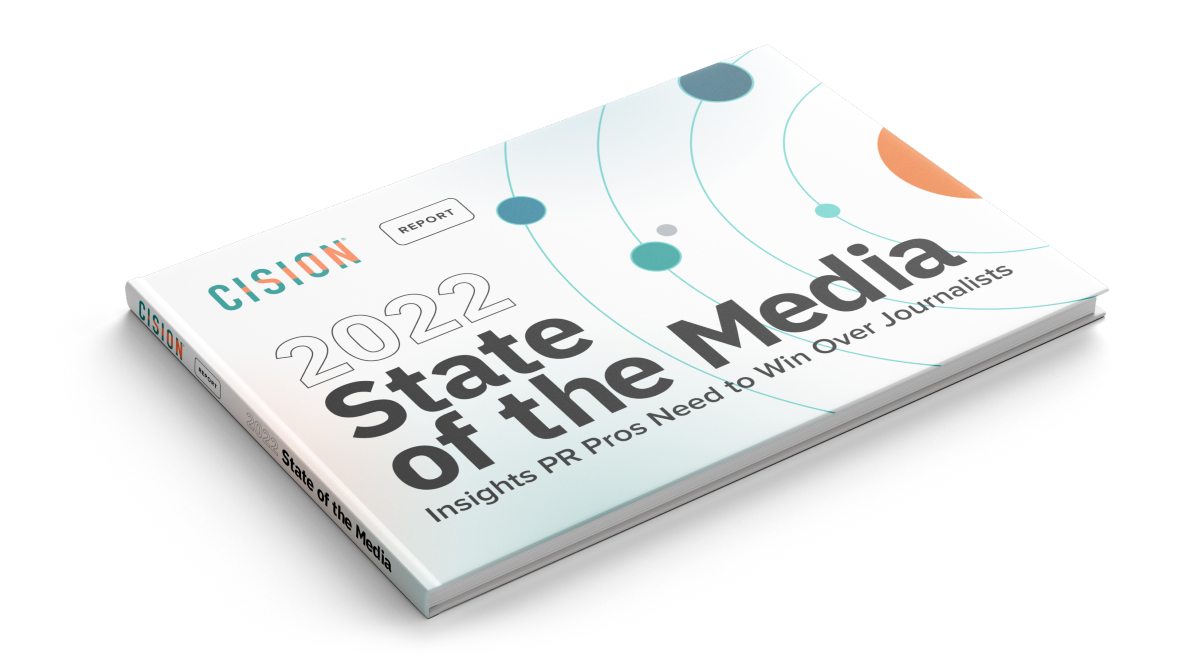 State of the Media 2022
The Approach
Cision brought together internal marketing, sales and media relations teams to collaborate on a forward-thinking, culturally relevant strategy. Turning broad expertise into narrow focus, the team created a survey that provided greater clarity on: 
the way that media professionals work

the challenges they face 

how media has changed, and...

what they want and need from communications practitioners.
Over the course of two months in early 2022, Cision surveyed nearly 4,000 journalists from more than 2,100 outlets, spanning 17 regions across the world via the Cision Media Database as well as the HARO (Help a Reporter Out) and PR Newswire for Journalists databases. It analysed the survey results and compared them against previous years' results to present new insights and takeaways about the current media landscape.

Through expert-led analysis of the data, Cision presented its findings via infographics, lists, first-person quotations and callouts to ensure that the information would be easily accessible at a glance.
State of the Media 2022
Key Findings
Cision collected a total of 3,890 responses from a global and statistically significant group of media professionals. The key findings of the report provided Cision's clients with actionable data and insights that would help them establish and improve their relationship with media professionals. These included:
Credibility is a concern. 32% of professionals surveyed struggle with safeguarding their reputation as a credible news source against claims that they are proliferating fake news.

A lack of staffing and resources puts pressure on journalists. Stretched resources and an increased need for multitasking mean that 43% of respondents cover five or more beats, while 29% must produce 10 or more stories per week.
Social media is key. Facebook leads the way in the social space, with 63% of media specialists surveyed using the platform most often for professional reasons.

Journalists favour press releases. Over a quarter (76%) of journalists identified press releases as the kind of content they wanted to receive from brands and PR professionals.

Images are important. More than four out of every five journalists (81%) are likely to include a supplied image in their articles. That far outstrips the 47% who would include videos and 41% who add infographics to their pieces.

PR pros are sending irrelevant pitches. The majority of journalists (68%) noted that less than 25% of the pitches they receive are relevant to the work they do. For 74% of journalists, receiving an irrelevant pitch – especially via social media – will see them blocking the PR professional who sent it.
State of the Media 2022
Turning Insights Into Action
The Cision State of the Media report is about more than simply taking the pulse of the industry. It's about spotting the trends and revealing the tensions that will shape the future. PR teams can subsequently turn that intelligence into smarter strategy:
Do your due diligence. Ensure that you're reaching the right inbox with the most useful content at the right moment. 
Solve a problem. Journalists and bloggers are overwhelmed and overstretched. Do the groundwork with pitches that resonate with their target audience, bundled with the supporting images, statistics and quotes they'll ask for next. 
Catch the eye with quality. Eliminate the buzzwords and trigger interest instead with trustworthy sources and eye-catching images. 
With practical measures like these, the report has helped to empower Cision clients to create effective media outreach strategies and campaigns. What's more, major media outlets like Ragan and Forbes have used the data to educate their audiences about PR and marketing best practices through thought leadership articles and other releases.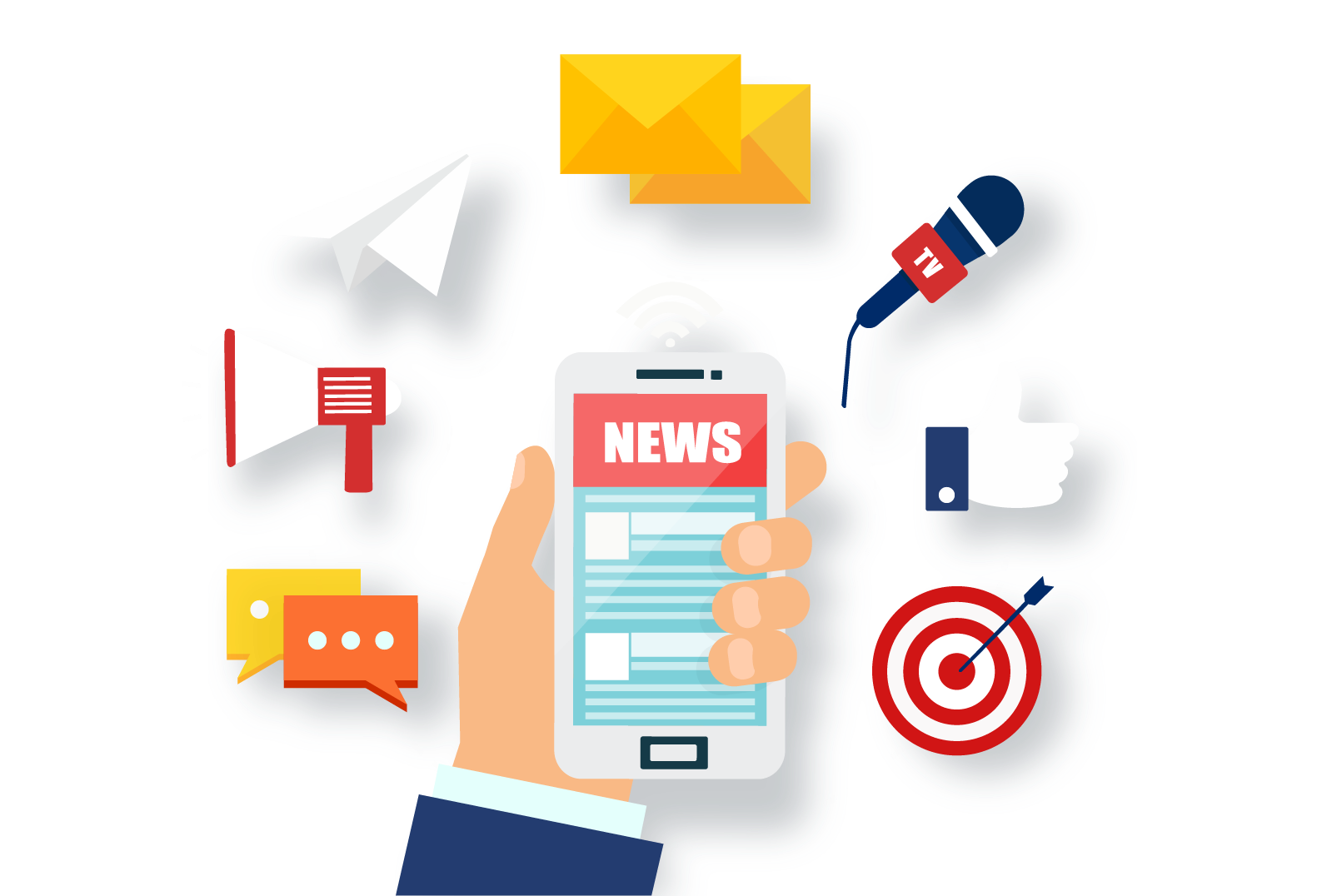 Get the Insights You Need to Succeed
When you get expert insight on all the data and every conversation, you can drive what people are saying. It's PR expertise at its highest level.