---
Subscribe Now to get the UK Media Moves every Tuesday and Thursday
Straight to your inbox - including the latest Media Awards and Events!
---
Bauer Media
Citywire Selector
Daily Mirror
Derbyshire Times
Devon Live
The Financial Services Forum
Future Plc
GB News
The Independent
InYourArea
MailOnline
Music Teacher
Savile Row Magazine
Smart Infrastructure Magazine
The Telegraph
Trusted Reviews
Freelance Update - Iona Bain
Freelance Update - Tim Cooper
Freelance Update - Lizzy Dening
Freelance Update - Gemma Mullin
International Media Moves

Bauer Media
Adam Binnie has been appointed Acting Commercial Content Editor at Bauer Media, effective 1 April. He will cover for Sophie Knight's maternity leave and work across WhatsTheBest, Mother&Baby, Heat, Closer, Empire, Yours, MCN, CAR, and Parkers.co.uk. Reach Adam via email or find him on Twitter @adambcars

Citywire Selector
Federica Tedeschi has joined Citywire Selector as a Financial Reporter. London-based, Federica is an international journalist who previously specialised in renewable energy, human rights and education. She can be reached via email or found on Twitter @FedericaLondon

Daily Mirror
Political Reporter Oliver Milne will be leaving his position at the Daily Mirror next week to take up the role of Head of Press and Media for Scottish Labour. Oliver can be found tweeting at @OliverMilne

Derbyshire Times
Phil Bramley has been appointed Editor of the Derbyshire Times following his role as Head of Audience across the North Midlands and South Yorkshire JPI Media titles. Reach Phil via email or find him on Twitter @phil_bramley

Devon Live
Becky Dickinson has taken on the role of Life Writer for Devon Live. She is keen to hear from lifestyle PRs - including property, food, events, holidays, attractions and the outdoors, within Devon.

The Financial Services Forum
Alex Sword has joined The Financial Services Forum as Editor. Alex was previously European Editor at InternetRetailing, as well as Editor of their publication eDelivery. He can be found on Twitter @alexdsword

Future Plc
Mark Winterton has been appointed Managing Director of Future Plc's TV & Film portfolio following the retirement of Colin Tough. Mark, previously MD of the TV division, takes this portfolio under his control effective immediately. The move combines Future's TV & Film offering with its Country Lifestyle and Women's print brands.

GB News
Euronews Anchor Rosie Wright is to join the GB News breakfast presenting team. Rosie, who currently presents the weekday show Good Morning Europe, can be found on Twitter @rosiewright99

The Independent
Peony Hirwani is now a Culture and Lifestyle Reporter on The Independent's Asia team. Peony has previously written freelance for the title, as well as Business Insider, Vogue Arabia, Harper's Bazaar UK and others. She can be reached via email or found on Twitter @peony_hirwani

InYourArea
Laura Hartley has been appointed Audience Editor for InYourArea. Laura spent a year as Social Media Editor for Reach PLC's Night Owl team from Jan 2020 to Jan 2021 and has also worked at Coventry Live as a Senior Multimedia Journalist. Her Twitter handle is @laurahartley03

MailOnline
Louise Saunders, Showbusiness Editor for MailOnline, will be on maternity leave from 29 March; Rebecca Davison will be Acting Showbusiness Editor from 1 April 2021. Rebecca can be contacted via email.

Music Teacher
Harriet Clifford has been appointed Editor of the Mark Allen Group publication Music Teacher. Harriet, previously Assistant Editor for Music Teacher and Drama & Theatre, can be reached at the same email address. She can also be found on Twitter @hclifford29

Savile Row Style Magazine
Robin Dutt, previously a Senior Writer for Savile Row Style Magazine, has been named Editor-at-Large for savilerow-style.com. Robin can be reached via email.

Smart Infrastructure Magazine
Online publication Smart Infrastructure Magazine has now launched under Editor John Hatcher, who is also responsible for the sister outlet Smart Buildings Magazine. The new publication covers technology sectors including smart energy, smart utilities, smart grids, networks, mobile/wireless technology, software and asset management. John can be found on Twitter @johnhatcher_ed

The Telegraph
Louis Ashworth is now an Economics Reporter at The Telegraph, with a focus on trade. Louis, who previously worked on the business live blog, can still be found on Twitter @Louis_Ashworth
Former Business Reporter Simon Foy is now a Financial & Professional Services Reporter. Simon will cover accountants, insurers, law firms, stock exchanges, workplace conduct, regulation, green finance, lending & asset management. Find him on Twitter @Simon_Foy

Trusted Reviews
Former Commercial Content Editor Thomas Deehan has been appointed Buyers' Advice Editor at Trusted Reviews. In his new role Tom will be reviewing tech across several verticals including wearables, games, action cameras and more. He will also write weekly columns discussing major news items within the tech industry. Contact Tom via email or find him on Twitter @tomdeehan_
Freelance Update - Iona Bain
Freelance writer Iona Bain is the author of a new book: Own It! How our generation can invest our way to a better future. It is the UK's first definitive guide to long-term saving and investing aimed at young people, packed with relatable insights and accessible advice. She is now available for media interviews, commissions and commentary on what has driven the millennial investing boom over the past year; why younger investors are drawn to tech shares, Bitcoin and other risky investments; what young people need to know about pensions; and how we can help young people manage their long-term finances to avoid major mistakes and achieve their goals. She is also founder of Young Money Blog, the award-winning personal finance website aimed at young people. Iona can be contacted via email and can be found on Twitter @ionayoungmoney 

Freelance Update - Tim Cooper
Freelance Journalist and Copywriter Tim Cooper is available for commissions. Tim writes regularly for The Times, Raconteur Media, The Spectator, Citywire and others. He can be reached via phone or email or found tweeting at @timothydcooper

Freelance Update - Lizzy Dening
Freelance Journalist Lizzy Dening has set up Out Of Office, a free newsletter and online community for self-employed women. It is full of expert advice on everything from how to fall back in love with your job, to sorting your finances. Lizzy also hosts regular Zoom social events where self-employed women can connect.

Freelance Update - Gemma Mullin
Gemma Mullin has left her role as Deputy Digital Health Editor at The Sun to go freelance. She is available for print and online commissions across a range of topics including health, fitness, lifestyle, and real-life stories. Gemma is also available for copywriting. She can be contacted on her new email address and is also on Twitter @gemmamullin. More information can be found via her website www.gemmamullin.com

Freelance Update - Anna Tobin
Anna Tobin has just come to the end of an in-house contract and is now available for editing and writing shifts, contracts and commissions. Anna specialises in technology, sustainability, travel and homes and interiors features. She also produces branded content and commercial copy. Her portfolio can be seen here. Her Twitter handle is @theannatobin


International Media Moves

Il Sole 24 Ore 
The Italian daily newspaper Il Sole 24 Ore has now been relaunched with a new layout and format, with more space dedicated to covering politics, in-depth coverage of the economy and practical money-saving advice.
---
Find contacts in the media: learn more about Cision Connect to improve your earned media outreach, build better relationships with the media, and secure more coverage

Natalie is Cision UK's Senior Content Editor, based in London. She manages the UK Media Moves newsletters, which showcase the latest journalist news and moves, as well as highlighting industry events and awards.
Learn More. Do More. demo new
PR Tips, Case Studies, and Product Updates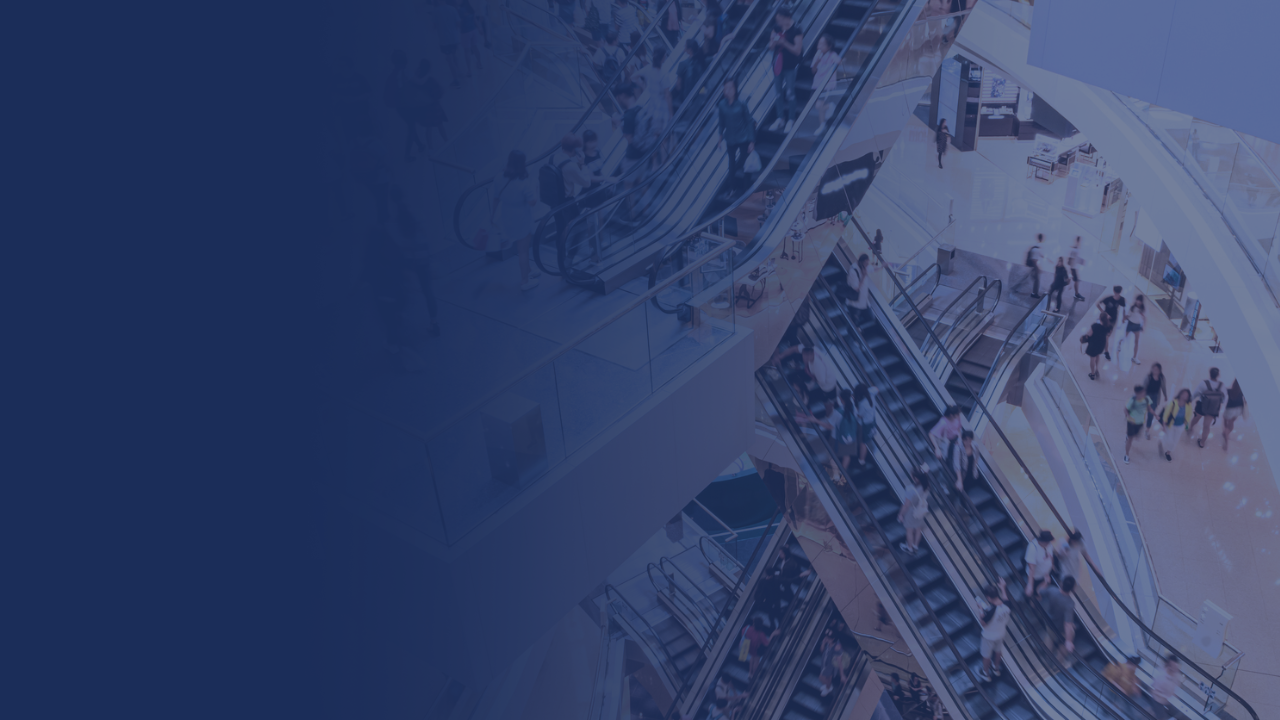 White Papers
Black Friday 2023: Media Snapshot
Arriving the Friday after Thanksgiving in the US, Black Friday signifies the start of Christmas shopping season for many, with discount prices leading to a highly profitable period for retailers. Black Friday has grown into a global event, driven by ...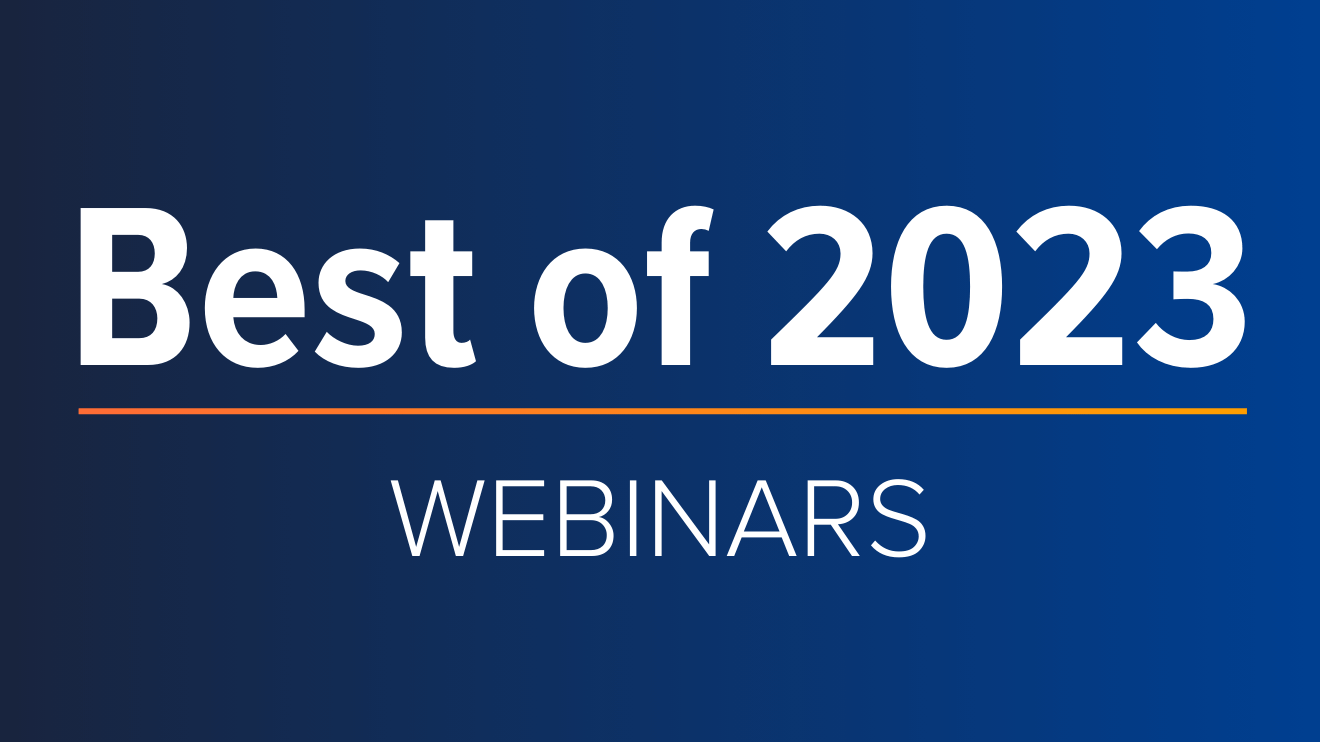 Webinars & Events
ICYMI: Cision's Top 5 Webinars of 2023
The end of the year is just around the corner, which means time to start building strategic plans, setting priorities, establishing goals and ultimately ensuring everything is ready and in place for success in the year ahead. One great way to make...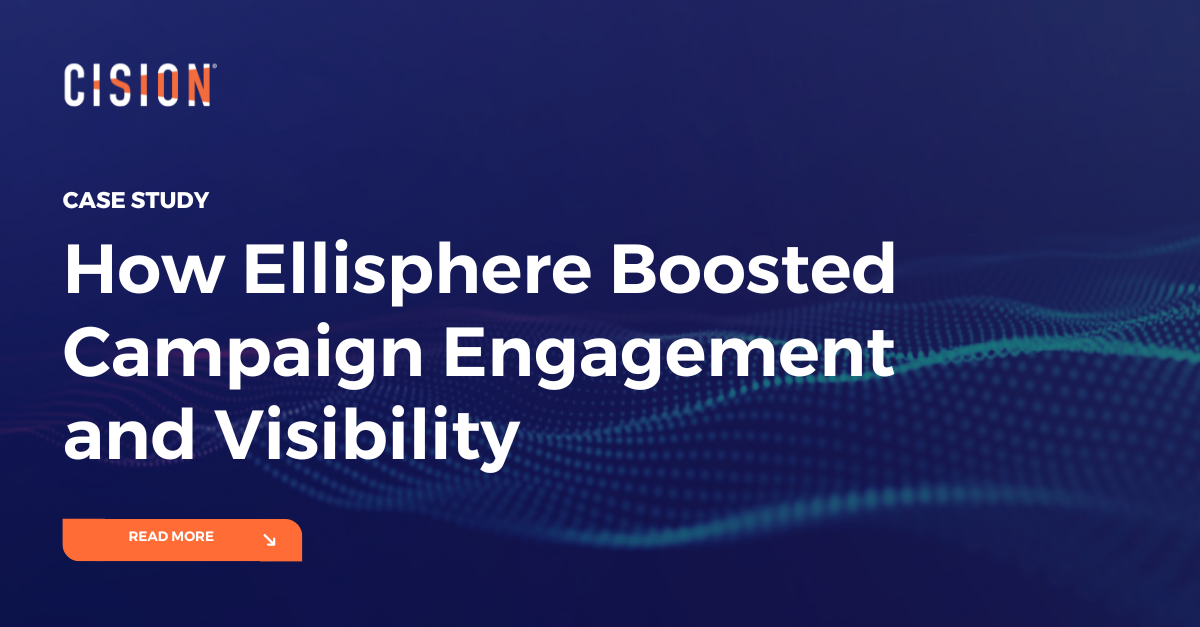 Success Stories
How Ellisphere Boosted Campaign Engagement and Visibility
Find out how Ellisphere increased engagement on their campaign content by up to 48% using our Multichannel News Releases and Guaranteed Paid Placement.