Architects' Journal
The Drawdown
Freelance Feels
Hello! Fashion
Investment & Pensions Europe - IPE.com
Just Marketing
National Geographic Traveller (UK)
Newsquest
PinkNews
Restless
The Sun - Fabulous
The Week
Wired UK
Freelance Update - Alessia Horwich
Freelance Update - Eoin Redahan
Freelance Update - Sophie Tarrant
Journalist Update - Jess Wood
International Alerts
British Journalism Awards 2019
Amnesty Media Awards 2020
Women in Journalism

Architects' Journal
Will Ing has been appointed as a Reporter at the Architects' Journal. Will comes from Building magazine, where he joined as a Reporter in 2018. He can be found tweeting at https://twitter.com/willing9

The Drawdown
The Drawdown, a private equity operations-focused publication, has relaunched and is now part of Real Deals Media. The Drawdown continues to be led by founding Editor Alice Murray, alongside Deputy Editor Krystal Scanlon. The first magazine hit desks last week, and the redesigned website is now live: https://the-drawdown.com.

Freelance Feels
Freelance Feels, a platform exploring wellbeing for humans who work for themselves, has now launched a podcast. The project was created in June by lifestyle journalist Jenny Stallard, born out of personal experience and explores the emotional side of freelancing. Jenny is available for commissions on the topics of self-employment and emotional/mental health, her personal journey and in reports on being self-employed or freelance. She's also interested in writing guest blogs and is available to speak at events and on panels. Freelance Feels can be found on Instagram at www.instagram.com/freelance_feels. The podcast can be downloaded at www.freelancefeels.podbean.com and is also available on Spotify.

Hello! Fashion
Clare Pennington has been appointed Picture Editor at HELLO! Fashion. Clare had been Picture Director at Elle since January 2018, and her Instagram can be viewed at www.instagram.com/clarepenners

Investment & Pensions Europe - IPE.com
Venilia Batista Amorim is now Editor of IPE.com, under Editorial Director Liam Kennedy, who remains Editor of the monthly magazine. 

Just Marketing
Mark Johnson is now Editor of the newly launched online magazine Just Marketing, which gives marketers ideas, insights and information. It is a sister publication of PRMoment, and can be visited at https://just.marketing. The team can be found tweeting at https://twitter.com/jm_magazine, and Just Marketing's Linkedin is here.

National Geographic Traveller (UK)
Amelia Duggan has been appointed Acting Deputy Editor at National Geographic Traveller (UK), covering for Stephanie Cavagnaro while on maternity leave. She can be found tweeting at https://twitter.com/ameliaduggan. For freelance travel writing, Amelia can be contacted via her website https://ameliaduggan.com.

Newsquest
Lachlan Leeming has been appointed as a Local Democracy Reporter for Newsquest, and now covers the London boroughs Greenwich, Bromley and Bexley for outlets including the News Shopper Series and BBC London News. Lachlan was previously a Local Democracy Reporter for the BBC and JPI Media. He can be found tweeting at https://twitter.com/LeemingLachie

PinkNews
Stephan Kyriacou (he/him) has been appointed Production and Editorial Assistant at PinkNews. He started as an Intern Snapchat Producer in September.

Restless
The online magazine and social enterprise Restless has now officially launched. Restless is intended to be a resource and community for women interested in social issues, but they also cover lifestyle, travel, work, sex and relationships and current affairs. Founder Olivia DeRamus is also Editor-in-Chief, and she can be found tweeting at https://twitter.com/oliviaderamus

The Sun - Fabulous
Josie Griffiths has been appointed Commissioning Editor at Fabulous Digital. In her new role, Josie is interested in receiving freelance and PR pitches for real life stories, celebrity interviews and upcoming books, as well as covering parenting, fashion, beauty and the royals. She can be found tweeting at https://twitter.com/josiegriffiths

The Week
Joseph Evans has been appointed Deputy Digital News Editor at The Week. He was previously a Freelance Journalist covering politics for British and German media. Joe can be found tweeting at https://twitter.com/joeevanswrites

Wired UK
Natasha Bernal has been appointed Business Editor at Wired UK, working across the website and the 'Work Smarter' section of the print magazine. Prior to this she was a Technology Intelligence Reporter for The Telegraph. Natasha can be reached at https://twitter.com/TashaBernal

Freelance Update - Alessia Horwich
Alessia Horwich has left her role as Commissioning Editor at Sunday Times Travel to go freelance. She is available for commissions: contact her on Instagram and Twitter.

Freelance Update - Eoin Redahan
Freelance Journalist and Copywriter Eoin Redahan is available for commissions. He specialises in sustainable building, science, environmental issues, charities, construction, and sport. He has written and/or sub-edited for a range of media outlets including Environment Analyst, Materials World, the BBC, The Irish Times, and The Football Paper. Eoin's portfolio can be viewed at https://eoinredahan.contently.com

Freelance Update - Sophie Tarrant
After seven years at Hubert Burda Media, Craft Editor Sophie Tarrant has left to pursue a freelance career and is now available for content creation, writing, editing and production for both print and digital platforms. Having previously worked as the Deputy Editor of Sew magazine, Sophie primarily specialises in crafts, homes and interiors but is also welcoming pitches themed around gaming, pop culture and technology. Her website is www.sophietarrant.com

Journalist Update - Jess Wood
The online fashion retailer OUTNET has announced Jess Wood as Content Editor, where she will be responsible for developing and implementing the editorial content strategy across all platforms. Jess will also be a key contributor to Marie Claire as Fashion Editor at Large, with a regular fashion column and features for the site and its social platforms. Additionally, Jess continues to write for the Daily Mail's Femail section on a freelance basis.


International Alerts

QN Il Resto del Carlino
Michele Brambilla is now Editor-in-Chief of the Italian daily regional newspaper QN Il Resto del Carlino. He replaces Paolo Giacomin, who has left the publication to pursue other interests. Michele is also Editor-in-Chief of QN and Editorial Director of the newspaper of the Monrif Group.

Junkee
Patrick Lenton is the new Editor at the Australian entertainment and pop culture website Junkee. He was recently promoted to Deputy Editor and received further promotion after Rae Johnson's departure last week. Patrick has been with the website since October 2017, when he joined as Weekend Writer. He can be found on Twitter at https://twitter.com/PatrickLenton

WAtoday.com.au
Heather McNeill is now Crime and Courts Editor at WAtoday.com.au. She can be found tweeting at https://twitter.com/Heather_WAtoday


Awards

British Journalism Awards 2019
The finalists have been announced for the British Journalism Awards 2019, and the full list can be viewed here. The Awards will be held on 10 December at the Hilton Bankside in London, more information can be found here.

Amnesty Media Awards 2020
Amnesty International UK is inviting entries for its 28th annual Media Awards, a prestigious set of awards that recognise the vital role journalists play and the serious risks they face in highlighting human rights abuses around the world. Entries can now be submitted at: amnesty-media-awards.org.uk. The closing date for entries is Thursday 23 January 2020 and the award ceremony will be held in London on Wednesday 22 April 2020. Entries must be from a media outlet based in the UK and published or broadcast for the first time in the UK between 1 January and 31 December 2019.


Event

Women in Journalism
Breaking the Class Ceiling: Has journalism become an industry for the elite? – Tuesday 19 November
Join WIJ and the Journalists' Charity discuss this topic. It takes place at the Reach plc offices in One Canada Square, London. Doors open at 6.30pm for a 7pm start. Find out more about the panel here.
Learn More. Do More. demo new
PR Tips, Case Studies, and Product Updates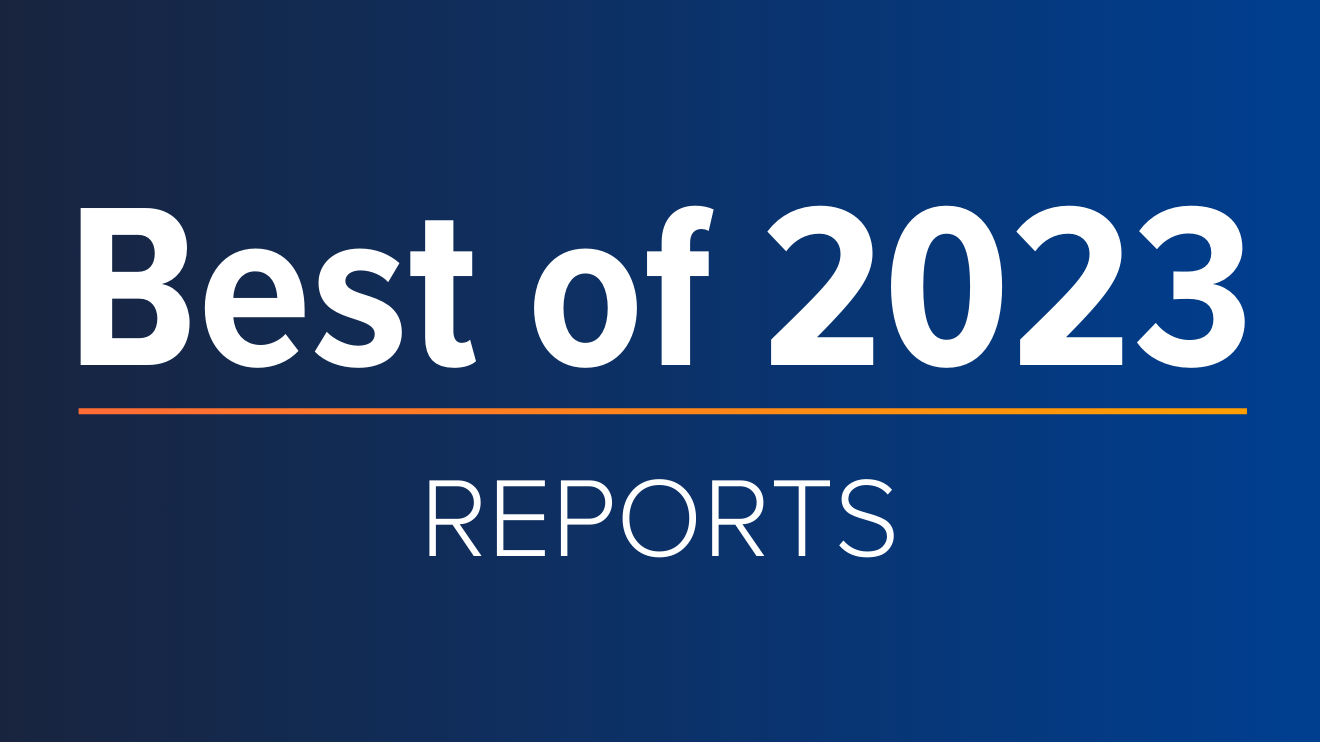 White Papers
ICYMI: Cision's Top Guides & Reports of 2023
With 2023 coming to a close and a new year rapidly approaching, now is the perfect time to reflect on the past year, lessons learned – and start setting the stage for a successful 2024. In the always-on, ever-evolving PR and comms industry, staying...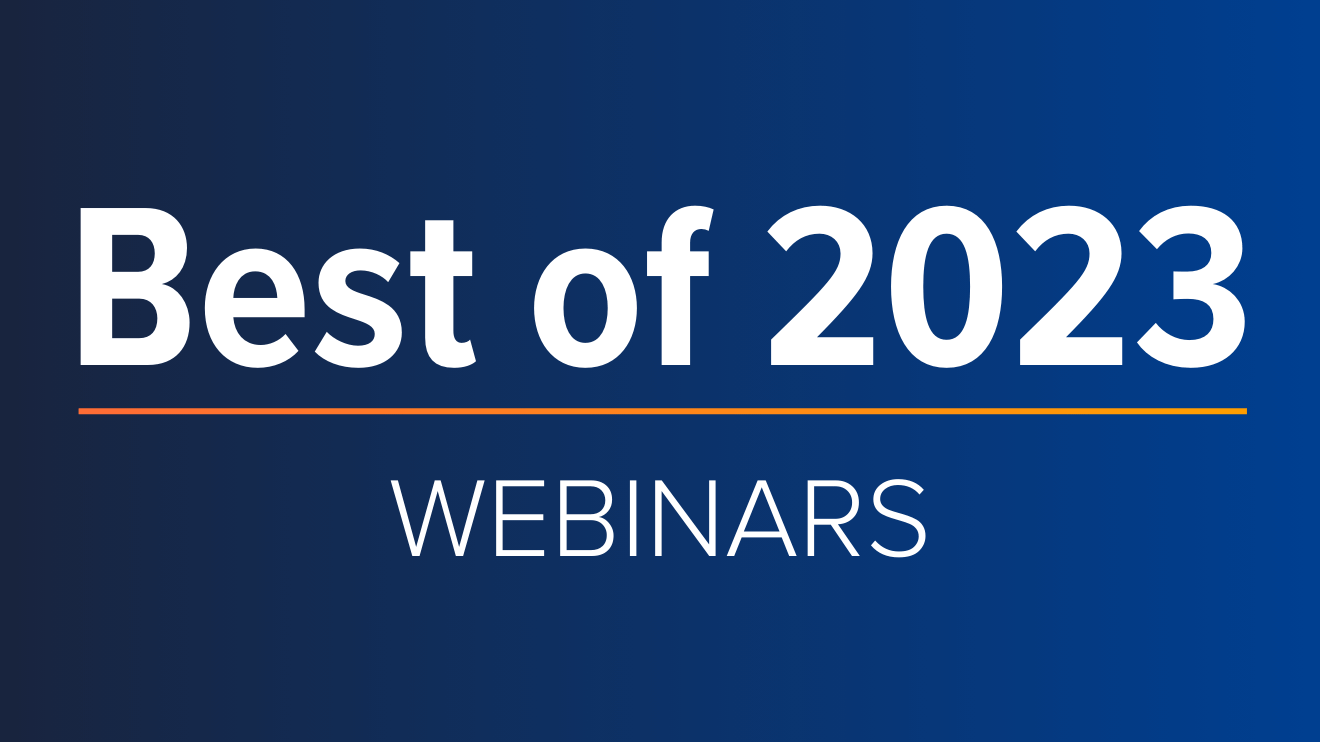 Webinars & Events
ICYMI: Cision's Top 5 Webinars of 2023
The end of the year is just around the corner, which means time to start building strategic plans, setting priorities, establishing goals and ultimately ensuring everything is ready and in place for success in the year ahead. One great way to make...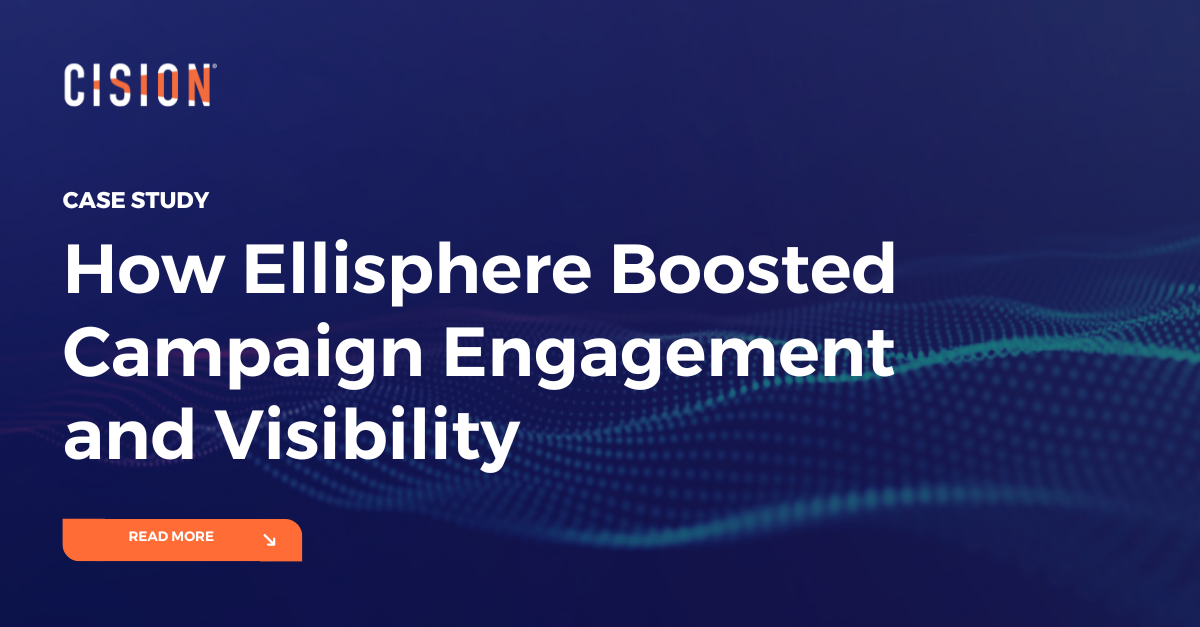 Success Stories
How Ellisphere Boosted Campaign Engagement and Visibility
Find out how Ellisphere increased engagement on their campaign content by up to 48% using our Multichannel News Releases and Guaranteed Paid Placement.