AltFi
Closer
The Economist
Evening Standard
HR Magazine
The London Economic
React News
The Telegraph
The Telegraph
Ulster Herald
WIZZ Magazine
Freelance Update - Mars El Brogy
Freelance Update - Emily Clarkson
Freelance Update - Rosie Hopegood
Freelance Update - Sandra Shevey
International Updates
Featured Jobs
2019 BSME Awards
Garden Media Guild Awards 2019
ARIAS 2020
Amnesty Media Awards 2020
London Press Club - Christmas Party
Women in Journalism
The London Grill Club
London Press Club - Long Lunch
Writing brilliant features with the FT and Wired
PressPad
Sherwood PR

AltFi
Daniel Lanyon is appointed Managing Editor at AltFi. He was previously Editor at the fintech and alternative finance title.

Closer
Laura Martindale has been promoted to Picture Editor at Closer. She was previously Deputy Picture Editor/Shoot Producer and can be found tweeting at twitter.com/lauraaaa_m.

The Economist
Callum Williams has been appointed Senior Economics Writer at The Economist, where he was previously Britain Economics Correspondent. Callum can be found tweeting at twitter.com/econcallum

Evening Standard
Nancy Durrant has been appointed Arts Editor. Nancy joins the Evening Standard from The Times where she is Arts Commissioning Editor; writer and art critic and will take up her role at the Evening Standard at the beginning of February. Nancy can be found tweeting at @nancydurrant

Susie Butter is re-joining the Evening Standard in the position of Comment Editor and Senior Features Writer, and will be working with Assistant Editor (Comment) Julian Glover. Previously, Susie was the Evening Standard's deputy features editor. Susie can be found tweeting @susannahbutter

Vicky Frost has been appointed Editor of Future London. Vicky was previously Executive Editor for Life at HuffPost UK, and before that Deputy Membership Editor at the Guardian. Vicky can be found tweeting @vickyfrost

HR Magazine
Jo Gallacher has been appointed Editor of HR Magazine, covering a range of topics including welfare in the workplace, mental health, diversity and inclusion and human capital. She was previously Editor of Recycling & Waste World and can be found tweeting at twitter.com/jogallacher

The London Economic
Adam Turner has been appointed Travel Editor at The London Economic. Adam, who was previously Deputy Travel Editor, divides his time between London and Seville and will continue to freelance for other publications. He can be found tweeting at twitter.com/adtjourno.

React News
Charlie Schouten has been appointed Northern Correspondent at React News. He is based in Manchester and was previously Deputy Editor at Place North West. Charlie will be covering the North West, Yorkshire, and the North East, and can be found tweeting at twitter.com/charlieschouten

The Telegraph
Sam Benstead has joined The Telegraph as an Investment Reporter. He was previously a Reporter at Citywire Selector, and can be found tweeting at twitter.com/sam_benstead

The Telegraph
Alice Vincent will be leaving her role as Arts and Entertainment Writer and Editor at The Telegraph in January, in order to become Features Editor at Penguin Books. She first joined The Telegraph in 2013. Alice can be found tweeting at twitter.com/alice_emily

Ulster Herald
Emma Ryan has been appointed as a Reporter at the Ulster Herald. She was previously a Reporter at the Fermanagh Herald. Emma can be found tweeting at twitter.com/EmmaRyan05

WIZZ Magazine
Victoria Beardwood is now Editor of WIZZ, the inflight magazine for Wizz Air, and would like to receive pitches or information about any new or unusual experiences and things to do around the Wizz network, particularly in its Eastern European destinations She was formerly deputy editor on b.inspired (the inflight magazine for Brussels Airlines), and can be reached at the same email. She can be found tweeting at twitter.com/vbeardwood

Freelance Update - Mars El Brogy
Mars El Brogy has gone freelance and is available for commissions on lifestyle, food, tech, parenting, gift guides and travel. She is a former Head of Video Production at ESI Media (Evening Standard, The Independent, London Live). She can be found tweeting at www.twitter.com/melbrogy or Instagramming at www.instagram.com/melbrogy.

Freelance Update - Emily Clarkson
Blogger and influencer Emily Clarkson is available for commissions and collaborations with brands. Emily runs fashion & beauty, lifestyle and fitness blog Pretty Normal Me and is also a freelance writer for The Sun Online. She has over 19k followers on Twitter and 32k on Instagram. For commissions and opportunities, Emily can be found tweeting at www.twitter.com/emilyclarkson and on Instagram at www.instagram.com/em_clarkson
 
Freelance Update - Rosie Hopegood
Former Deputy Features Editor Rosie Hopegood has left her role at Reach plc, where she spent five years on the magazines team. She is now taking on freelance lifestyle commissions (health & wellness, food, travel) and is available to write celebrity profiles and real life stories, as well as for in-house shifts. Rosie can be reached via her website rosiehopegood.com. Her twitter is @Rosie Hopegood

Freelance Update - Sandra Shevey
Award winning journalist, blogger and filmmaker Sandra Shevey is available for commissions. She writes PDO food and drink blog Markets/Market Towns and has also produced a film on the demise of London's traditional street markets. Further information on the documentary can be viewed here. Sandra conducted Alfred Hitchcock's last one to one interview, has features regularly appearing on the auteur's oeuvre and will be appearing in an ARTE documentary on the director. She also leads an award winning Alfred Hitchcock tour around London and has launched an ebook on the director. Further information can be viewed at www.thealfredhitchcocksignature.wordpress.com. Sandra can be found tweeting at www.twitter.com/sandrashevey


International Updates

National Geographic (Spain) - National Geographic Kids
The Spanish version of the magazine National Geographic Kids has now been relaunched. Each issue focuses on a central topic, and includes tests and games to train the brain. The bimonthly magazine is aimed at children aged 8 to 14.

The Vision
The Italian online newspaper The Vision has now launched the news section 'Habitat', which is dedicated entirely to climate change. Habitat collects all The Vision's articles about environment and sustainability into one place.
Honeycombers Singapore
Amelia Ang has been recently promoted to the role of Senior Writer at the online lifestyle publication Honeycombers Singapore. Prior to this, she was a Lifestyle Writer at the publication. Amelia covers food, events, travel, style and wellness.


Featured Jobs

The Mail on Sunday, (Deputy) Diary Editor - Maternity Cover
The Mail on Sunday is seeking a dynamic and experienced Deputy Diary Editor who will take on the role as Diary Editor for up to a year as maternity cover for Charlotte Griffiths from February. Click here to find out more.

Natural Resources Wales, Senior Specialist Adviser - Media
Natural Resources Wales is looking for a Senior Specialist Adviser to find engaging ways to tell NRW's story through the media. Click here to find out more.


Awards

2019 BSME Awards
The winners of the 2019 BSME Awards have been announced; the full list can be viewed at www.bsme.com/2019-bsme-award-winners. The Awards, which took place at The Sheraton Grand London Park Lane Hotel, were co-hosted by BSME Chair Alex Mead, Content Director, eric, and award winning comedian, Lou Sanders.

Garden Media Guild Awards 2019
The winners of the Garden Media Guild Awards 2019 have been announced! Find the full list here. The 18 award categories attract entries from the UK's leading gardening trend-setters from the new, blossoming stars of social media, through to the evergreen, celebrated garden writers and broadcasters.

ARIAS 2020
The Audio & Radio Industry Awards 2020 will take place at the iconic London Palladium on Wednesday 4th March 2020. Celebrating the best in audio and radio, there are 23 awards to be won in categories such as Best New Show, Best Music Breakfast Show, Funniest Show and Best Sports Show. Judging has now begun with nominees being announced 15th January 2020.
For full details of categories, visit the official website. Once nominations have been announced, tickets will go on sale to join the biggest names in audio and radio at the Palladium.

Amnesty Media Awards 2020
Amnesty International UK is inviting entries for its 28th annual Media Awards, a prestigious set of awards that recognise the vital role journalists play and the serious risks they face in highlighting human rights abuses around the world. Entries can now be submitted at: amnesty-media-awards.org.uk. The closing date for entries is Thursday 23 January 2020 and the award ceremony will be held in London on Wednesday 22 April 2020. Entries must be from a media outlet based in the UK and published or broadcast for the first time in the UK between 1 January and 31 December 2019.


Events

London Press Club - Christmas Party
It's that time of year again! The Press Club Christmas party is at the Groucho Club on Monday 2 December. The Christmas Party is free for card-carrying London Press Club members and only £10 (£8.33 plus VAT @20%) for guests. Welcome drinks and canapes included, after which there will be a cash bar For more information and to book tickets, click here.

Women in Journalism
3 December: Supercharge your newsgathering and verification skills
Cision is hosting a two hour workshop led by First Draft to help journalists take their social newsgathering and verification to the next level. Speakers include John Crowley (Editorial Director First Draft, Journalists' Charity Trustee), Laura Garcia (WIJ Georgina Henry winner for PRESS PAD 2019), and Alastair Reid (Digital Editor of First Draft). Doors open at 6:30, please bring laptops and be prepared to take notes. Tickets are £10 with proceeds going to the Journalists' Charity Christmas appeal. Book tickets and find more information here

9 December: WIJ Christmas Party
Jingle all the way down to News UK for WIJ'S Annual Christmas Party! 7pm to 9pm,  members £15, non members £25, book tickets here

The London Grill Club
The London Grill Club is hosting Richard Tice, Chairman of the Brexit Party, on 3 December. The lunch will take place at Devonshire Terrace, Devonshire Square, EC2M 4WY. 12.15pm arrival for 12.45pm start, to finish by 3pm. Tickets are £27.50.

2020 will begin with Lord David Owen on 4 February followed by Lord Norman Tebbit, Lady Butler-Sloss, Chris Grayling, Lord Alton and Dominic Grieve with dates to be finalised.

London Press Club - Long Lunch
This year's Long Lunch is at Ye Olde London on 6 December, 42 Ludgate Hill, EC4M 7DE from 12:00. Thanks once more to our friends at Associated British Ports, we will be gathering to remember those legendary 'long lunches' of the old Fleet Street. Tickets for London Press Club Members and their guests are only £10 (£8.33 plus VAT @ 20%) and include food and drinks. Admission by pre-booked ticket only, find them here

Writing brilliant features with the FT and Wired
The IBP Futures Group and City University invites you to hear from two of the UK's top feature journalists about how they craft memorable long-form stories. (Emma Jacobs, Features Writer at The FT, and Matt Reynolds, Science Editor at Wired). Come to this free event to learn how they consistently write features that bring to life complex topics in memorable ways to change perceptions, set agendas and turn heads.

The event is on Monday 9 December, 6:15pm-7:45pm, Republic, 2 Clove Crescent, East India, London, E14 2BE. Extra tickets have just been released, book a place here

PressPad
PressPad, which launches on 28 January 2020, is an award-winning social enterprise which matches interns with senior journalists who have a spare room and they are trying to raise £30,000 through crowdfunding this month. It costs a young person more than £1,000 to do a month of unpaid work experience in the capital, according to estimates by the Sutton Trust. This prices out talented people from diverse backgrounds who simply can't afford to get their foot in the door.

It's therefore no surprise that only 11% of journalists come from a working class background. More than half of the country's top journos went to private schools and 94% of journalists in the UK are white. PressPad believes it is crucial to create a more representative media that serves the interests of everyone in the UK.

That's why PressPad have launched a crowdfunder and they need your help to make sure it's successful. Pledge to #DiversifyTheMedia today: www.diversifythemedia.com


PR News

Sherwood PR
Public relations agency Sherwood PR have signed model Emma Lou Connolly and her fiancé, fashion influencer Oliver Proudlock. Emma Lou has fronted some of the biggest fashion and beauty campaigns, working with Maybeline, YSL, Clinque, as global ambassador for PUMA, and has had a collection with some top fashion brands, including Nasty Gal, which sold out within hours. Ollie Proudlock has carved out a very successful fashion career working with brands such as Hugo Boss and Marc Jacobs - not to mention launching his own line of men's jewellery and even a premium saké brand. 

Emma Lou and Ollie join a fast-growing client list including Daisy Lowe, Felicity Hayward, Phoenix Brown, Samson Kayo, Yinka Bokinni, Portia Freeman, Matt Richardson, Luisa Omeilan and Ellie Taylor. 
Learn More. Do More. demo new
PR Tips, Case Studies, and Product Updates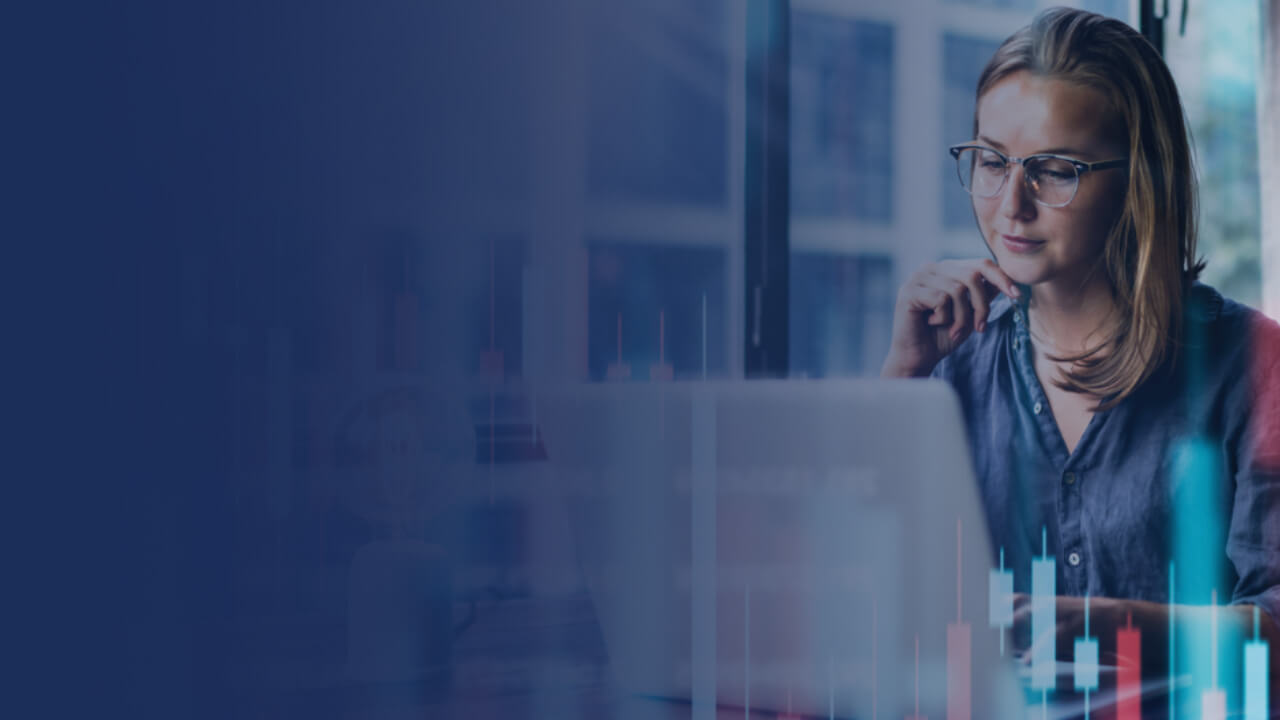 White Papers
Mastering the Pitch: Data-Backed Strategies for Smarter PR
Use data to build better pitches and maximise the impact of your earned media.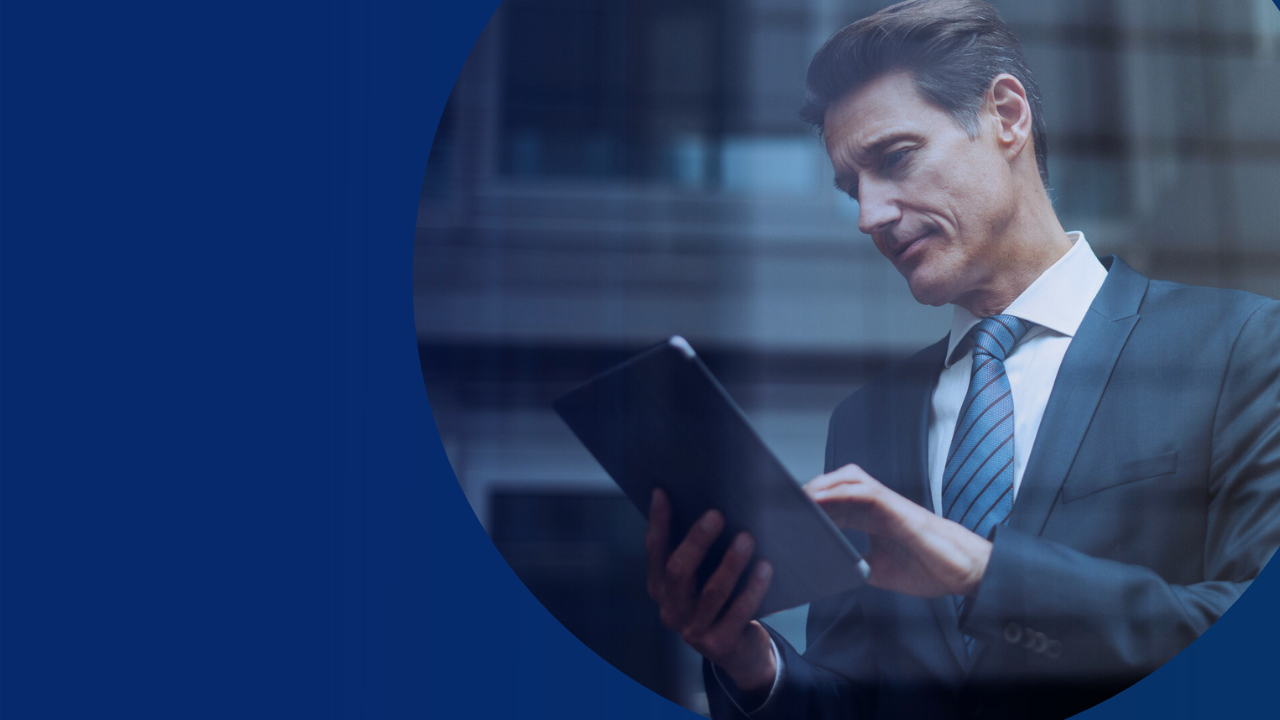 Webinars & Events
[On-Demand Webinar] AI Trends 2024: What's Ahead for PR and Comms?
After a year in which AI has significantly reshaped PR and comms, where does that leave us as we head into 2024? This Cision webinar looks at the AI trends we expect to see emerge in the next year – and how they will have an impact on the PR and...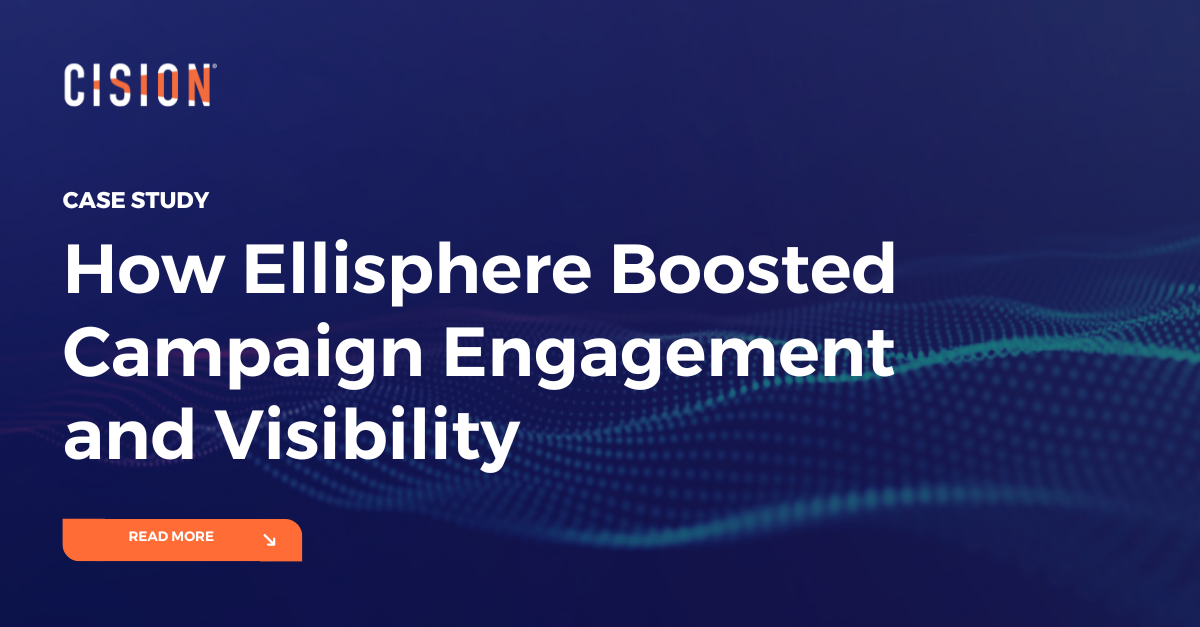 Success Stories
How Ellisphere Boosted Campaign Engagement and Visibility
Find out how Ellisphere increased engagement on their campaign content by up to 48% using our Multichannel News Releases and Guaranteed Paid Placement.