Dalesman / Cumbria Magazine
The Guardian
Hearst
The Independent
Metro
The National / Evening Times (Glasgow)
Physics World
thecaribou.com
Verdict
Western Telegraph
Freelance Update - Alice Butler
Freelance Update - Antonia Kraskowski
Freelance Update - Olivia Spurrell
International Alerts
Featured PR Job
British Journalism Awards 2019
Amnesty Media Awards 2020
Women in Journalism

Dalesman / Cumbria Magazine
Jon Stokoe is now Editor of both the Dalesman, the regional magazine for Yorkshire, and Cumbria Magazine. Jon previously worked for local newspapers including the Lincolnshire Echo, the Whitby Gazette and the Scarborough Evening News for almost 25 years. He can now found tweeting at twitter.com/jonstokoe

The Guardian
Arifa Akbar has been appointed Chief Theatre Critic at The Guardian, effective in the new year. Arifa has been a literary critic and theatre critic for the paper for many years, and is currently Arts Editor at Tortoise Media. She can be found tweeting at twitter.com/arifa_akbar

Hearst
The following changes have been announced in the Hearst Homes and Lifestyle Division:

Gaby Huddart will extend her current responsibility as Group Editorial Director (and Editor-in-Chief, Good Housekeeping) across Good Housekeeping, Red and Prima, to include Country Living and House Beautiful. Gaby's official new title will be Group Editorial Director, Lifestyle & Homes.
 
Louise Pearce, Editor of House Beautiful, has been promoted to Director of Content, Homes Portfolio. Louise will be responsible for the editorial and creative direction of both Country Living and House Beautiful.

The Independent
Sophie Gallagher has been appointed Deputy Lifestyle Editor at The Independent, and is interested in hearing about interesting stories on health, women's issues, sex and relationships, period poverty, and travel/green initiatives. Sophie, who was previously a journalist at HuffPost UK, can be found tweeting at twitter.com/scfgallagher

Metro
Eleanor Lees has been appointed Social Media Producer at Metro, joining from The Sun, where she was Deputy Snapchat Editor. Ellie can be found tweeting at twitter.com/eleanorrjl

The National / Evening Times (Glasgow)
Callum Baird is now Managing Editor of both The National and the Evening Times. He had been Editor at The National since 2015, and can be found tweeting at twitter.com/callumbaird1

Physics World
Margaret Harris has been appointed Online Editor at Physics World, where she was previously Industry Editor. She is interested in everything to do with applied physics and can be found tweeting at twitter.com/drmlharris

thecaribou.com
TI Media has launched the new luxury travel website thecaribou.com, which in September 2020 will be followed by a bi-annual print magazine. Specialising in luxury, family and activity holidays, thecaribou.com draws on TI Media's wealth of travel content and experience, and provides inspiration on experiences, accommodation and passion-point travel. Stephanie Wood is the Editor. The Caribou team is active on Twitter, Instagram, Pinterest and Facebook.

Verdict
Robert Scammell has been promoted to Deputy Editor at Verdict, where his email address is unchanged. Rob covers mainly cybersecurity and AI and can be found tweeting at twitter.com/robertscammell

Western Telegraph
James Hemingray is now a Reporter at the Western Telegraph in Pembrokeshire. He comes from the Pembrokeshire Herald, where he was a Reporter and Sports Editor. James can be found tweeting at twitter.com/JamesHemingray

Freelance Update - Alice Butler
Style writer Alice Butler is available for freelance commissions, specialising in kitchens, bathrooms, design and architecture. She welcomes pitches for both consumer and B2B publications. Alice was previously features editor at Your Home and sub editor at The Mail on Sunday's You magazine.

Freelance Update - Antonia Kraskowski
After 11 years at Express Newspapers and Magazines, Group Fashion Editor Antonia Kraskowski has left to pursue a freelance career. Antonia is available for content creation, styling, writing and production for both print and digital platforms as well as brand consultation and desk cover. Her website is www.antoniakraskowski.com and her Instagram is www.instagram.com/antoniaesque

Freelance Update - Olivia Spurrell
After two years as Cookery Assistant at delicious. magazine, Olivia Spurrell is leaving to go freelance. Her new website is www.oliviaspurrell.com. Olivia is available for food styling and recipe writing commissions, as well as recipe testing, assisting and home economist work. She is on Instagram at www.instagram.com/liv_to_cook

Canal Sur
Norberto Javier is now Huelva Bureau Chief at the Spanish regional TV station Canal Sur. He replaces Rafael Adamúz, who has left the broadcaster to pursue other interests. Norbert was previously a Reporter and News Presenter for the same broadcaster.

In addition, Salvador Rodríguez Moya, previously a Reporter, is now Almería Bureau Chief. He replaces Antonio Torres Flores, who has left after 27 years to pursue other interests.

Radio Zeta
The Italian national radio station Radio Zeta has been now relaunched. The broadcaster, part of the RTL 102.5 group, is from this month offering more up to date content, with the aim of reaching a younger audience. In addition, also the logo has been redesigned.

The Sunday Age
Debbie Cuthbertson has been recently appointed Deputy Editor at The Sunday Age. Prior to this, she was a Senior Writer, Saturday Chief of Staff and Arts Editor at The Age, the daily edition of the newspaper. The Sunday Age covers Melbourne's weekend news and affairs, including lifestyle, arts, entertainment, culture, food and leisure activities. Debbie can be found tweeting at twitter.com/debstarre

Ophir & Grifco PR, Senior Account Executive
Ophir & Grifco PR are seeking a Senior Account Executive with a passion for travel. To find out more, click here.

British Journalism Awards 2019
The finalists have been announced for the British Journalism Awards 2019, and the full list can be viewed here. The Awards will be held on 10 December at the Hilton Bankside in London, more information can be found here.

Amnesty Media Awards 2020
Amnesty International UK is inviting entries for its 28th annual Media Awards, a prestigious set of awards that recognise the vital role journalists play and the serious risks they face in highlighting human rights abuses around the world. Entries can now be submitted at: amnesty-media-awards.org.uk. The closing date for entries is Thursday 23 January 2020 and the award ceremony will be held in London on Wednesday 22 April 2020. Entries must be from a media outlet based in the UK and published or broadcast for the first time in the UK between 1 January and 31 December 2019.

Women in Journalism
Breaking the Class Ceiling: Has journalism become an industry for the elite? – Tuesday 19 November
Join WIJ and the Journalists' Charity discuss this topic. It takes place at the Reach plc offices in One Canada Square, London. Doors open at 6.30pm for a 7pm start. Find out more about the panel here.
Enter content here
Learn More. Do More. demo new
PR Tips, Case Studies, and Product Updates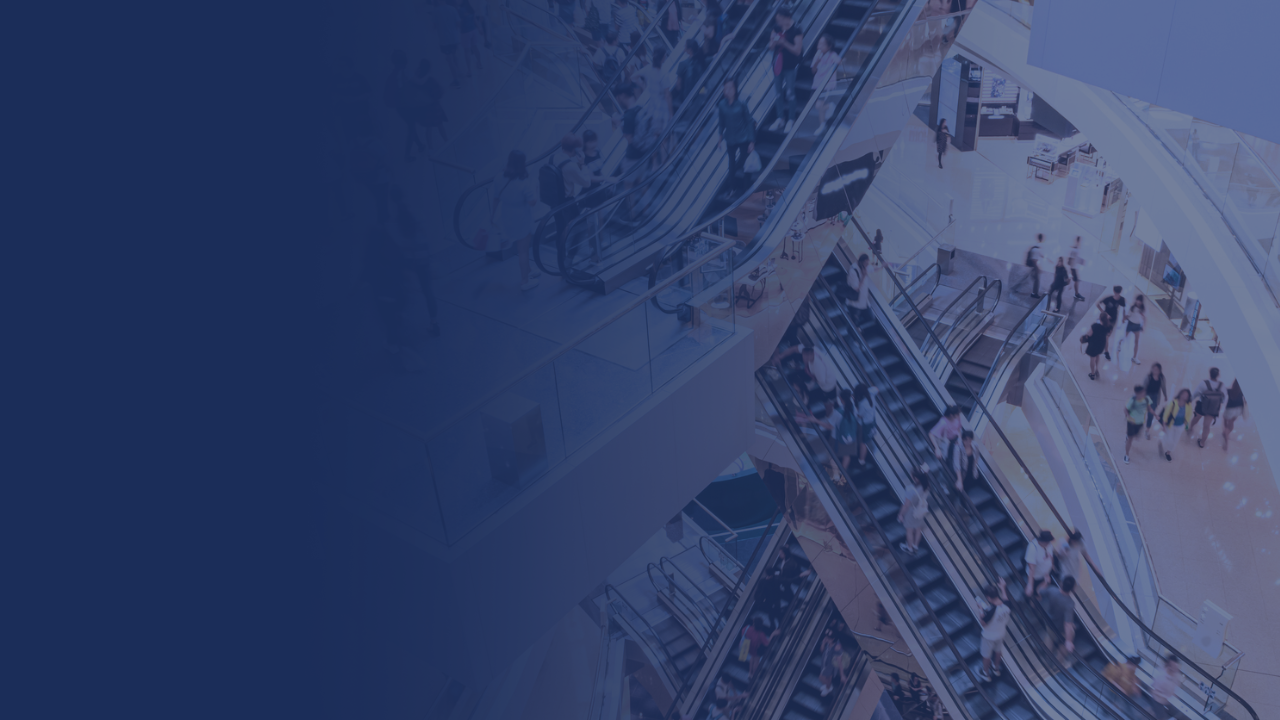 White Papers
Black Friday 2023: Media Snapshot
Arriving the Friday after Thanksgiving in the US, Black Friday signifies the start of Christmas shopping season for many, with discount prices leading to a highly profitable period for retailers. Black Friday has grown into a global event, driven by ...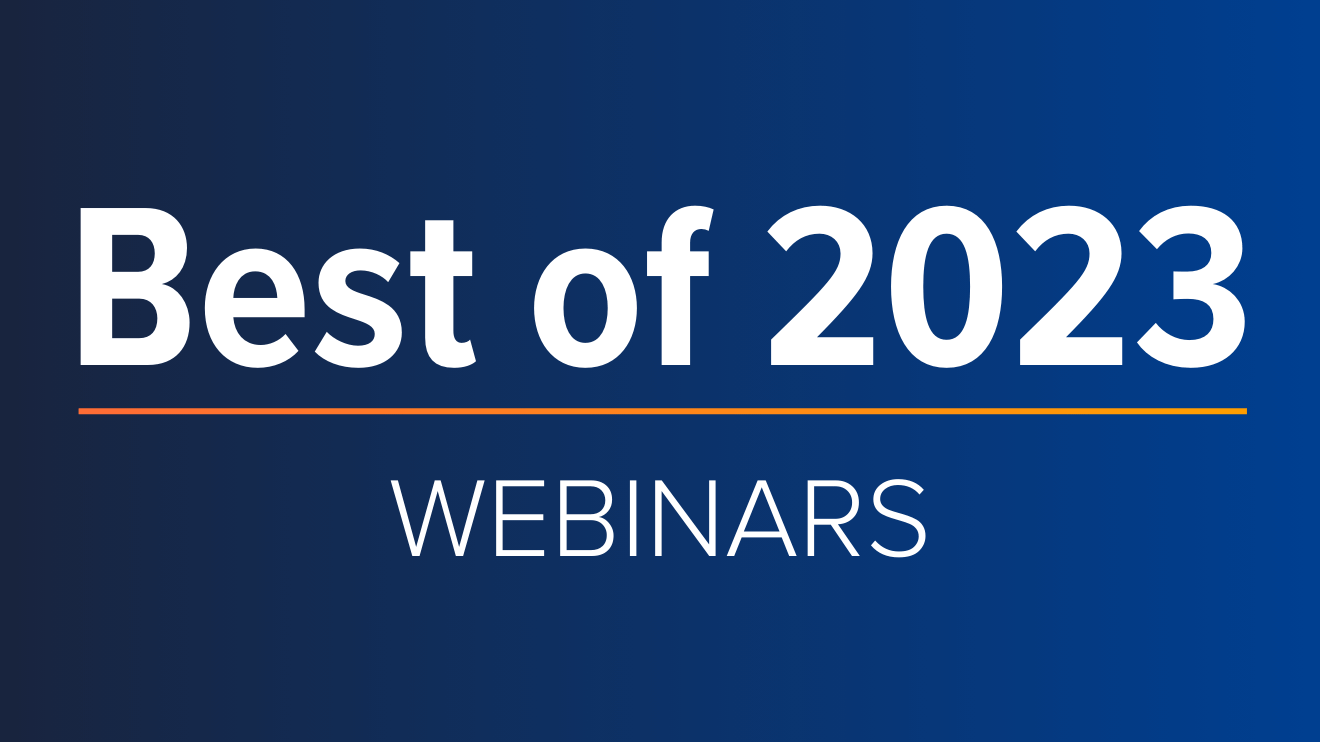 Webinars & Events
ICYMI: Cision's Top 5 Webinars of 2023
The end of the year is just around the corner, which means time to start building strategic plans, setting priorities, establishing goals and ultimately ensuring everything is ready and in place for success in the year ahead. One great way to make...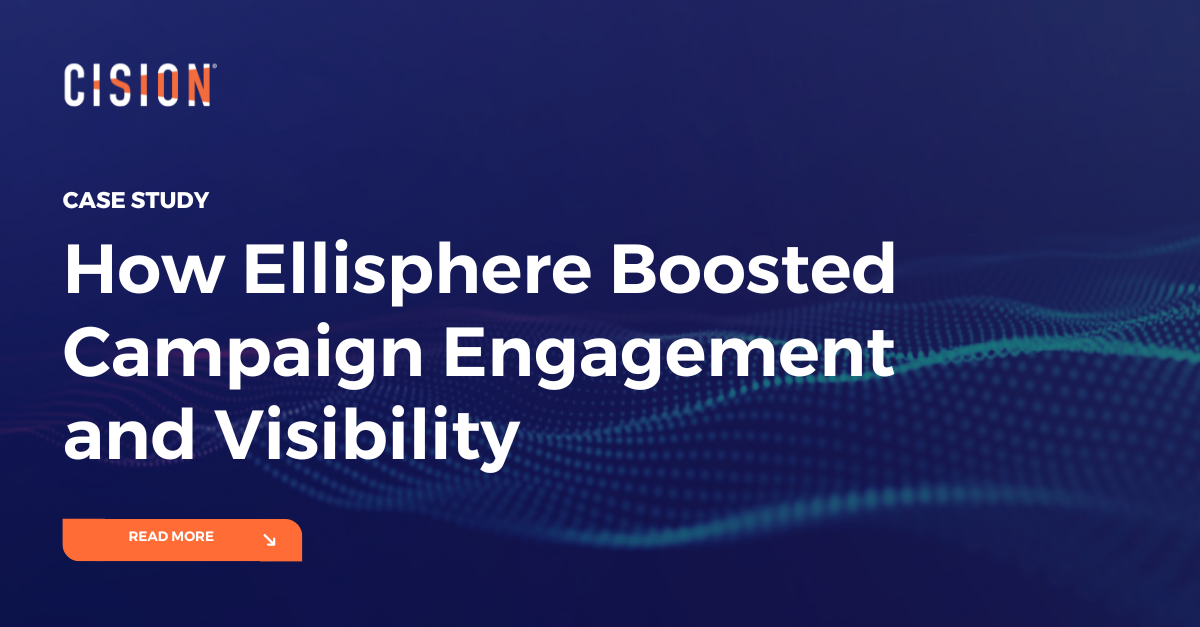 Success Stories
How Ellisphere Boosted Campaign Engagement and Visibility
Find out how Ellisphere increased engagement on their campaign content by up to 48% using our Multichannel News Releases and Guaranteed Paid Placement.