Metaverse is a word that seems to be on everyone's lips these days – from Mark Zuckerberg to Chrissy Teigen to your own CEO – but what is it, why has it become such a buzzword, and what do you need to know about it?
Let's start by going back in time about 20 years to the dawn of social media as we know it today… there was a time when Facebook was used to connect college students, Twitter was considered a micro-blogging platform, YouTube was for home videos and advertising budgets weren't keeping them afloat…
Only the savviest thinkers could have predicted that platforms like these and their descendants – TikTok, Instagram, LinkedIn, WeChat, Discord, Bilibili, and Weibo – would become vital channels for global communication for brands and nonprofits of all sizes.
So, what exactly is the metaverse – and how might communications experts leverage its messaging potential?
On the Origins and Potential of the Metaverse
The term "metaverse" has its origins in science fiction: bestselling author Neal Stephenson coined it in his 1992 novel Snow Crash to describe a virtual reality marketplace where 3D avatars buy and sell real estate. Today's metaverse still involves digital goods, immersion in virtual worlds and avatars – but "metaverse" doesn't refer to any single technology or platform.
Broadly speaking, the metaverse refers to any virtual space where people, represented by their digital avatars, can do the things they do in real life: work, play, socialise, learn, and buy and sell goods. The metaverse is the intersection of the real world and the digital world, and it takes many different forms.
According to some, most of us are already functioning in the metaverse to a certain degree. "The metaverse exists along the axis of digital and physical, the real and the imagined," says Jay Webster, Chief Product Officer at Cision. "Think about how radically your professional life has changed over the past two years. Many of us work almost exclusively in a virtual landscape, enabled by Zoom, Slack and a host of other tools."
"The metaverse exists along the axis of digital and physical, the real and the imagined."
Many consumers first heard of metaverses via the introduction of Meta (formerly Facebook) in late 2021, when Google searches for the topic skyrocketed. But in fact, metaverses have been around for a long time. Online gaming platforms have been providing users with immersive virtual experiences for years on virtual world platforms like Second Life, founded in 2003, and in immersive interactive gaming platforms like Roblox and Fortnite.
Today, the term "metaverse" encompasses immersive, virtual reality (VR) technology like the Oculus Quest 2 headset – which blocks out the physical world and gives users a feeling of "presence" in the virtual world – and less immersive, augmented reality (AR) experiences, which involve using digital tools to enhance their physical reality (the game Pokemon GO is one example). Some companies, Microsoft included, are currently experimenting with "mixed reality," which allows users to see and interact with both the physical and digital worlds at the same time.
Right now, the multiverse comprises many different distinct worlds, separate from each other – meaning that if users buy something in one metaverse, they can't yet take that purchase with them to any other platform. Rather than a single metaverse, we're closer to what one expert called a "multiverse of metaverses." It's a collection of virtual worlds, platforms, and technologies – some of them still in development.
Even so, major software and gaming companies like Nvidia and Roblox, respectively, and newer startups, are beginning to buy technology and build infrastructure to create virtual spaces that mimic the physical world.
Recognisable companies such as the NFL, Travelzoo, Neopets, Chobani, Loew's, Clinique, Absolute and DICK'S Sporting Goods are staking their claims in virtual spaces. Some brands are busy building "digital twins" – online, 3D versions of their corporate headquarters, factories, retail stores and products – in anticipation of the metaverse's key role in the future of business and commerce. These brands are anticipating a time when the metaverse becomes the next central marketplace; some commentators have called it the "new internet." 
Still, digital avatars like those used in Mark Zuckerberg's Meta announcement are a long way away. Right now, even basic digital meetups can be riddled with glitches and awkwardness. But with big-name tech companies investing in VR, AR and mixed-reality technologies, it seems likely that new innovations – and attendant growth – are ahead.
Statista reports that the global metaverse market size is expected to rise from $38.75 billion in 2021 to $47.48 billion in 2022 – and by some estimates, the metaverse could eventually be a $30 trillion-a- year industry.
Consumer Engagement in the Metaverse
It's no wonder, then, that bold brands have already found ways to connect and communicate with metaverse users. In the last year, companies like Nike and Coca-Cola have used existing social media accounts and traditional press releases to promote their presence and publicise events in the metaverse, educate their consumers about the metaverse itself, and integrate metaverse-based campaigns with their existing online campaigns.
Some companies have leveraged the metaverse's capacity to gather people virtually to host events and virtual press conferences. In January 2022, Samsung capitalized on the media's focus on the Consumer Electronics Show (CES) and hosted a new product rollout entirely online via the browser-based Decentraland virtual world. Journalists and customers logged on to Decentraland and navigated their avatars to 873X, the digital twin of Samsung's New York flagship store.
In April 2022, Heineken invited journalists and consumers to their Decentraland brewery for a playful, self-aware mock launch of a "virtual beer," complete with a virtual press conference – a wink at the hype swirling around the metaverse. And more recently, LGBTQ–owned business Fun Team Events hosted a Pride Parade and Drag Queen Bingo event on Virbela, a virtual world platform. 
Brands have also developed strategies to reach the many users of metaverse video games. Multiple surveys have found that playing games and socialising with friends are the metaverse experiences that most interest consumers. This year, WowWee, manufacturer of Got2Glow toys, hired popular Roblox game creator Gamefan to create a Find the Glowing Fairies Game to promote the launch of new fairy-themed toys.
Another emerging model of engagement in the realm of gaming metaverses is "play-to-earn," in which users play games in brand-hosted virtual spaces and exchange the points they accrue for rewards in the physical world. In April 2022, the Chipotle Burrito Builder launched on Roblox. Players rolled burritos in a virtual kitchen and exchanged their wins for entrée codes at in-person Chipotle locations, or on the Chipotle app.
When asked about the campaign, Tressie Lieberman, VP of Digital Marketing and Off-Premise at Chipotle said, "Chipotle Burrito Builder was a massive success for our brand. The experience generated more than 4.1 million total gameplays in the first week of launch and helped us achieve a top 10 digital sales day on April 7, National Burrito Day. The campaign also underscored our leadership position in Web3 as we became the first brand to enable Roblox players to exchange in-experience currency for real-world items. Our overarching goal is to build and reach the next generation of Chipotle fans in the Web3 community and Burrito Builder was a major milestone on that journey."
Can we expect to see more consumer experiences from Chipotle on Roblox? Lieberman seems bullish. "We are excited to continue activating on the platform. Web3 has unlocked an entirely new wave of trends and consumer insights for brands to tap into. We're not only thinking about engagement opportunities in the metaverse, but we're also trying to find ways to drive consumer action IRL with activations on platforms like Roblox."
"Web3 has unlocked an entirely new wave of trends and consumer insights for brands to tap into. We're not only thinking about engagement opportunities in the metaverse, but we're also trying to find ways to drive consumer action IRL with activations on platforms like Roblox."
While some consumers are clearly ready to interact with the metaverse, broader attitudes toward the metaverse itself remain mixed. A January 2022 survey found that two thirds of adults had either never heard of the metaverse or didn't consider themselves familiar with it. And a March 2022 Statista survey shows that while 33% of US adults felt curious about the metaverse, about a quarter felt uninterested, and another quarter felt suspicious. Privacy concerns are behind much of the survey respondent's hesitation, alongside concerns over mental health effects.
Of course, these polls may be skewed due to differing attitudes toward the metaverse across generations: Another recent survey showed Gen Z and Millennials are by far the most interested in the metaverse, particularly for gaming and socialising with friends.
Operating in the Metaverse
Brands that decide to deliver immersive experiences for their consumers in the metaverse will face several key operational challenges. The first is interoperability: because the metaverse is still a multiverse of separate, disconnected virtual worlds and technologies, or what entrepreneur and author of the book Game On: Energize Your Business with Social Media Games Jon Radoff has called "walled gardens," brands must strategically decide which sphere or spheres of the metaverse is the best place for them to establish their presence.
At some point, the metaverse might comprise a truly interoperable, decentralised virtual experience with an NFT-based economy and various, decentralised, experiential layers on top of that Web3 base. But for now, it's important to remember that interoperability means that consumers' digital purchases can't yet be traded, connected or operated across metaverse platforms.
That's why knowledge of target audience is key. Young adults, particularly those interested in gaming and technology, are the most likely to engage with the metaverse and interact with brands on virtual platforms.
The current interoperability challenges might also be why brands interested in metaverse campaigns should consider staking their claim in virtual games. Gaming is the most advanced and mature realm of the metaverse today, and virtual gaming platforms have hosted some of the most successful immersive virtual campaigns yet.
The current interoperability challenges might also be why brands interested in metaverse campaigns should consider staking their claim in virtual games. Gaming is the most advanced and mature realm of the metaverse today, and virtual gaming platforms have hosted some of the most successful immersive virtual campaigns yet.
Natrian Maxwell, the general manager of emerging markets for gaming, audio, digital out-of-home, retail media and social at The Trade Desk, told PR Week that most gaming environments are also already integrated with third-party data partners that can help brands track the success of their campaigns and measure ROI, since forays into the metaverse are likely to be high-cost endeavors.
Communicating in the Metaverse
Will the metaverse become a messaging channel that serves similar a function as Facebook, Instagram, TikTok and Twitter does today? Will Investor Relations and shareholder meetings be held in a true metaverse environment, governed by new rules? Will communications pros use metaverse experiences for press conferences and issue press releases in metaverse spaces?
As with the adoption of and ability to capitalise on once-obscure technologies, the future of the metaverse is difficult to predict. That said, there is plenty of room for experimentation and disruption from global brands, innovative startups, nonprofit organisations and everything in between.
Conclusions
While the metaverse may not mature for decades, according to Matthew Ball, CEO of Epyllion and author of The Metaverse: And How It Will Revolutionise Everything, its immersive virtual experiences may well represent the future of business and commerce worldwide. Brands with young, tech-savvy audiences can use the power of the multiverse of metaverses to create interactive, engaging experiences with consumers.
And all may look to experimentation in the metaverse to engage with new and existing audiences, build brand awareness and affinity, and drive additional value.
When thinking about the potential of the metaverse, Ball says, "We should think of the metaverse as perhaps changing the devices we use, the experiences, business models, protocols and behaviors that we enjoy online. But we'll keep using smartphones, keyboards. We don't need to do all video conferences or all calls in 3D. [It] supplements and complements, doesn't replace everything."
With regard to the future of the metaverse for communications, Webster says, "As the model matures, I'll be looking to see which companies proactively embrace concepts that perhaps none of us ever imagined."
In September 2022, Steven Levy wrote a story for Wired about Neal Stephenson coming full circle, from imagining a metaverse in fiction, to launching a company called Lamina1, hoping "to create a scaffolding upon which creators can build an open metaverse;" a universal platform for all meta activity.
Perhaps having a single digital foundation that isn't dominated by any one company or interest will open the doors for more brands and developers to build something truly revolutionary.
What do you think? Is there a future for PR in the Metaverse? Continue the conversation by following us on Linkedin, Twitter, Instagram and Facebook.
Learn More. Do More. demo new
PR Tips, Case Studies, and Product Updates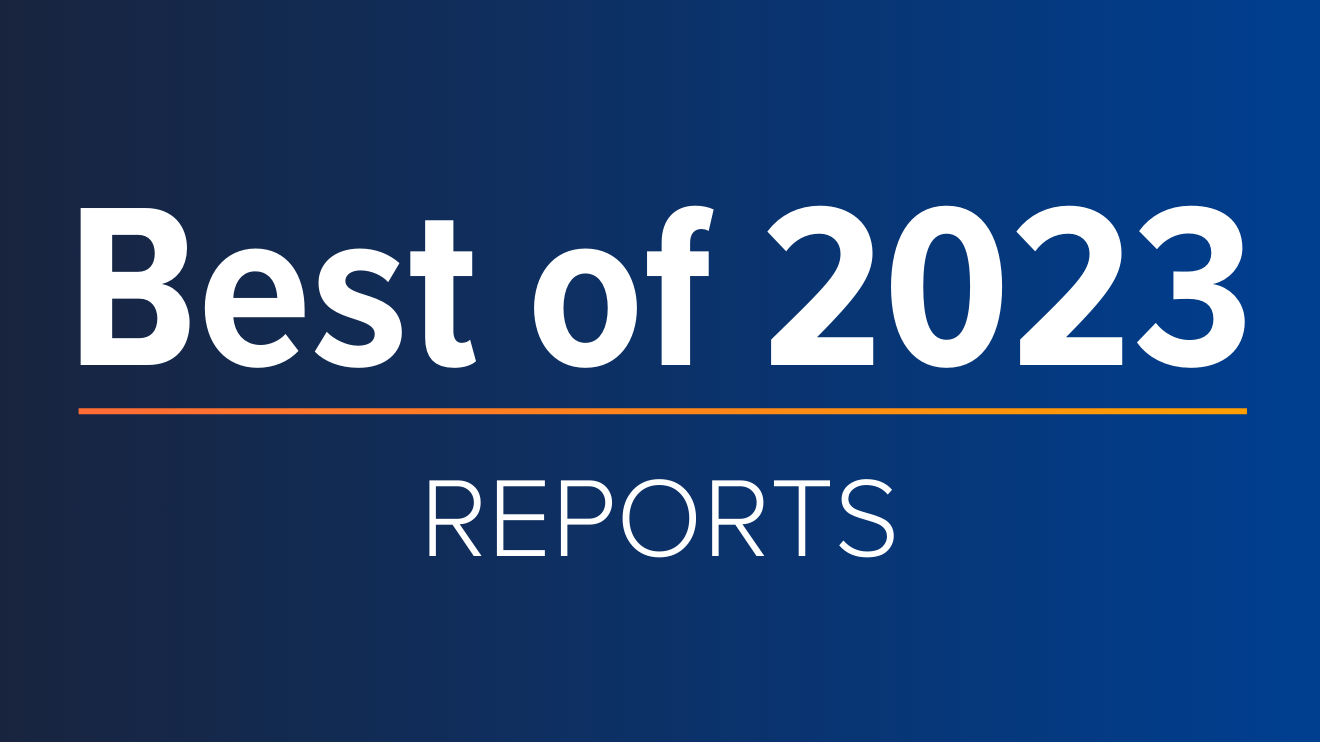 White Papers
ICYMI: Cision's Top Guides & Reports of 2023
With 2023 coming to a close and a new year rapidly approaching, now is the perfect time to reflect on the past year, lessons learned – and start setting the stage for a successful 2024. In the always-on, ever-evolving PR and comms industry, staying...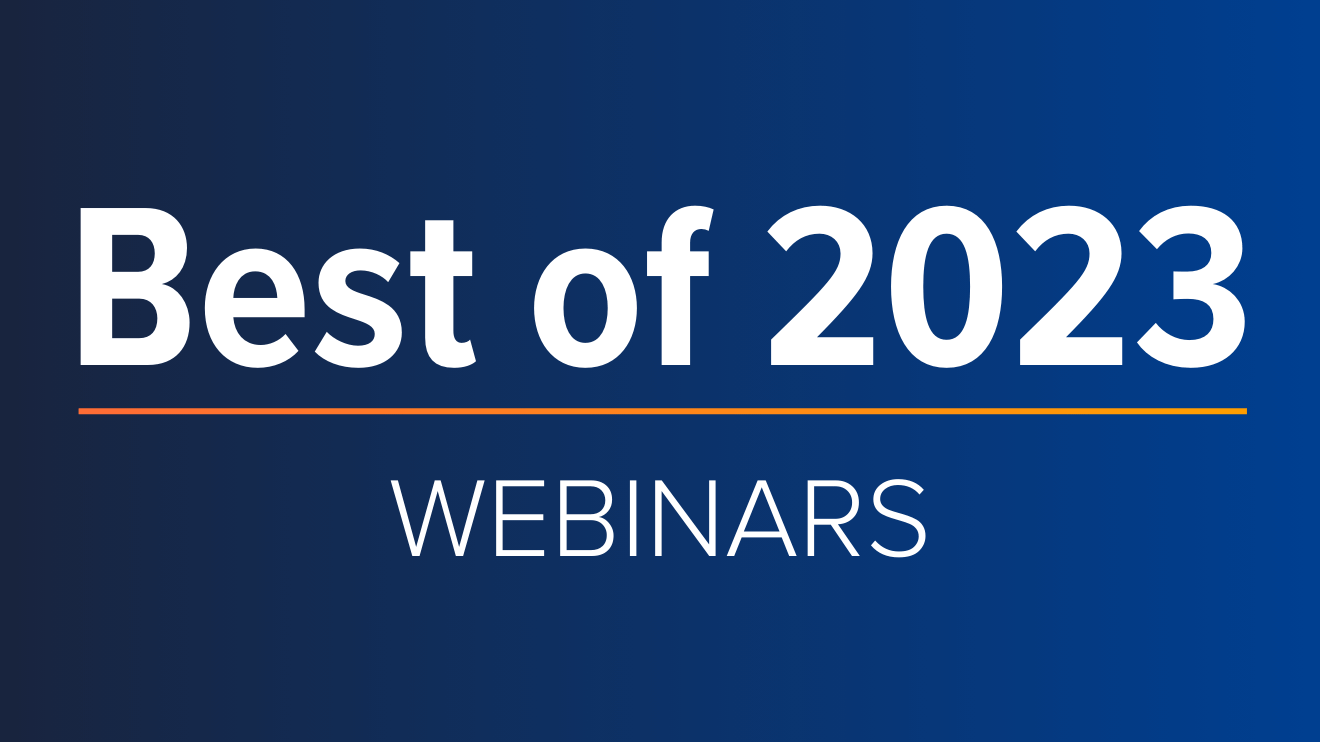 Webinars & Events
ICYMI: Cision's Top 5 Webinars of 2023
The end of the year is just around the corner, which means time to start building strategic plans, setting priorities, establishing goals and ultimately ensuring everything is ready and in place for success in the year ahead. One great way to make...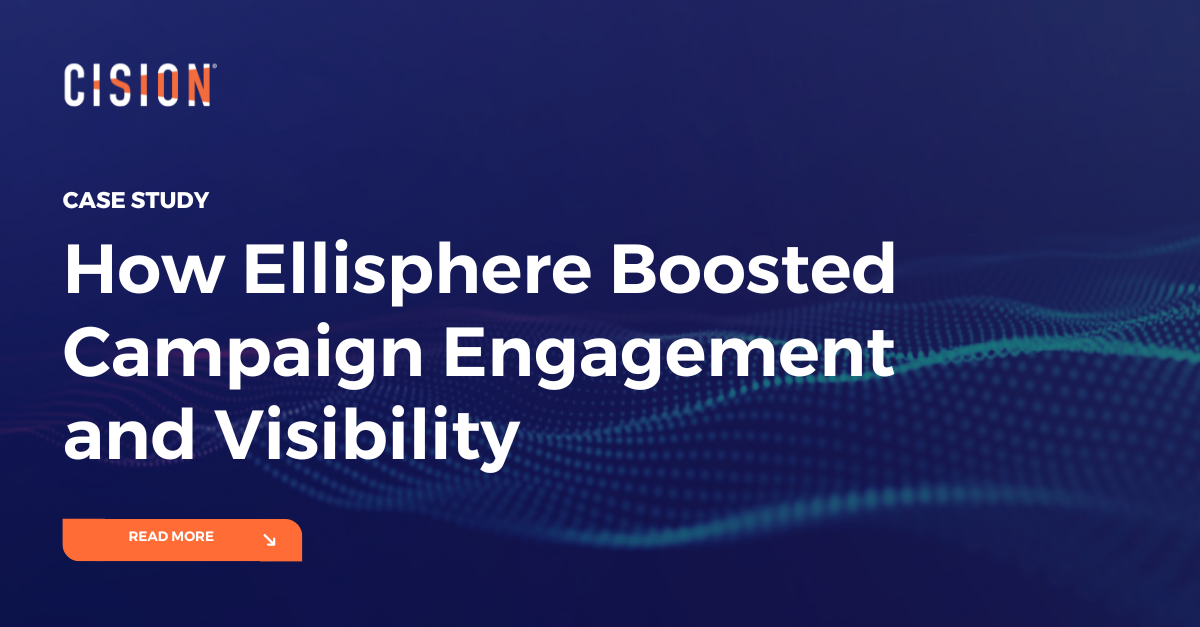 Success Stories
How Ellisphere Boosted Campaign Engagement and Visibility
Find out how Ellisphere increased engagement on their campaign content by up to 48% using our Multichannel News Releases and Guaranteed Paid Placement.