At what point can a PR campaign be judged as 'successful'?  To the dismay of many PR professionals, there isn't a clear answer, nor is there the available data to offer a suggestion. Here's why you need to embrace a better approach to measuring success and monitoring media. 
Ask a PR professional what constitutes a successful campaign and those with aspirations for a long and prosperous career will identify a happy in-house Chief Marketing Officer (or C-Suite) as the most important metric. That's certainly true, but is there a better way of actually anticipating earned media value and share of voice? Would it be possible to know in advance that campaign performance has met objective goals rather than subjective criteria?
In another blog, we've outlined the importance of recruiting the right media outlets, journalists and influencers for a campaign. In this blog, we'll explore another key element: accurate measurement of performance. The two work hand in hand, given that journalists themselves are under similar pressure to prove the reach and engagement of their content in the digital age. 


What's Wrong with the Current Media Monitoring Tools?
PR campaign monitoring typically tracks a range of metrics across various touch points throughout a campaign to measure Earned Media Value. These might include:

Impression Share - what is the percentage of impressions your content gets vis a vis what they could get?
Engagement - and how many times was it shared, liked and commented on.
Mentions and Sentiment - what was the 'lift' in brand exposure over the course of the campaign, and how much of that was positive?
Reach - was the spike in visits to the brand landing page as a result of the campaign?
Sales - how did these visits translate into cart conversions, subscriptions, orders etc.
Do these metrics allow for comparison between two similar campaigns when it comes to media coverage? Certainly. Do they give valuable insight into what elements of a campaign resonated most, shed light on the target audience, measure share of voice, and provide recommendations on future actions to consider? Not nearly enough.
And then there's the problem of crunching the numbers itself. Some 82% of PR Pros admit that they start campaigns with no clear picture of what success metrics to measure, while 70% lack the data to extract insights. Overall, the industry is missing a set, defined means to measure success consistently.
How Better Earned Media Analysis Gets the Best out of Journalists
Loading up the Contact Database with the best possible journalists and influencers and selecting the right ones for each campaign can only go so far in setting up for success. There has to be a strong culture of tracking and reporting to support their efforts too.
To stay ahead of the news cycle across social media and national or local news cycle, you need a platform that can track stories and breaking news, follow trends as they evolve, and look out for brand mentions and sentiment. In a sense, you need a media tracking tool that gives you eyes and ears where the conversations are starting.
None of this should come as a shock. Journalists are under pressure to produce content that quenches the thirst for clicks, while influencers flourish or flounder on the basis of their engagement numbers. Social media monitoring has become the order of the day. We're all accustomed to every interaction and opinion being tracked, measured, ranked, and more.
The important point is that measuring by scale alone can only tell us so much. We also need insight into the context and nuance behind the audience reaction. From the world of advertising, we have numerous examples of big budget campaigns that generated millions of shares and likes in response to a quirky animal or funny tagline - yet when the audience was asked to name the brand behind the campaign, they either failed to recall it or (worse still) assigned it to a competitor!
On the other hand, niche campaigns can go 'under the radar' as far as the general public is concerned, but subtly change the conversation or share of voice within that sector. Especially in B2B where the time from awareness to conversion can be so much longer, those smaller, incremental shifts in perception can be crucial.
Likewise, we can extract limited conclusions from engagement numbers alone. The fact that millions of people have seen our campaign checks only one box.
What Are the Insights that Matter?
The beauty of PR is that the campaign is never over. Even when the target date has been reached, the messaging continues. It becomes a point of reference, recalled automatically whenever a new version (or competitor) enters the market.
For journalists, previous media coverage informs the present and influences the future, contributing to a body of work around a topic that is searchable and always 'live'. And just as the public can pull up everything a journalist or influencer has written about a particular topic using a simple search engine, PRs need to be able to see a full picture of the numbers behind those articles, blogs and social posts. To identify the most compelling journalists, spot trends within the market, and facilitate better forecasting and strategy for subsequent campaigns.
Offer this function from a single dashboard, and you have a game-changer. Instead of random statistics that lack a theme or thread, you can consult intelligent data sets that support a hypothesis, or ccall for an urgent rethink.
These are the features offered by Cision's Communications CloudⓇ platform, which uses powerful analytics to reveal unprecedented insight into each campaign. Find the right journalists and influencers according to the metrics that matter, and follow their progress as the campaign evolves. 


Get a Personalised Demo to learn more about Cision's Communications CloudⓇ. Request a Demo here
Learn More. Do More. demo new
PR Tips, Case Studies, and Product Updates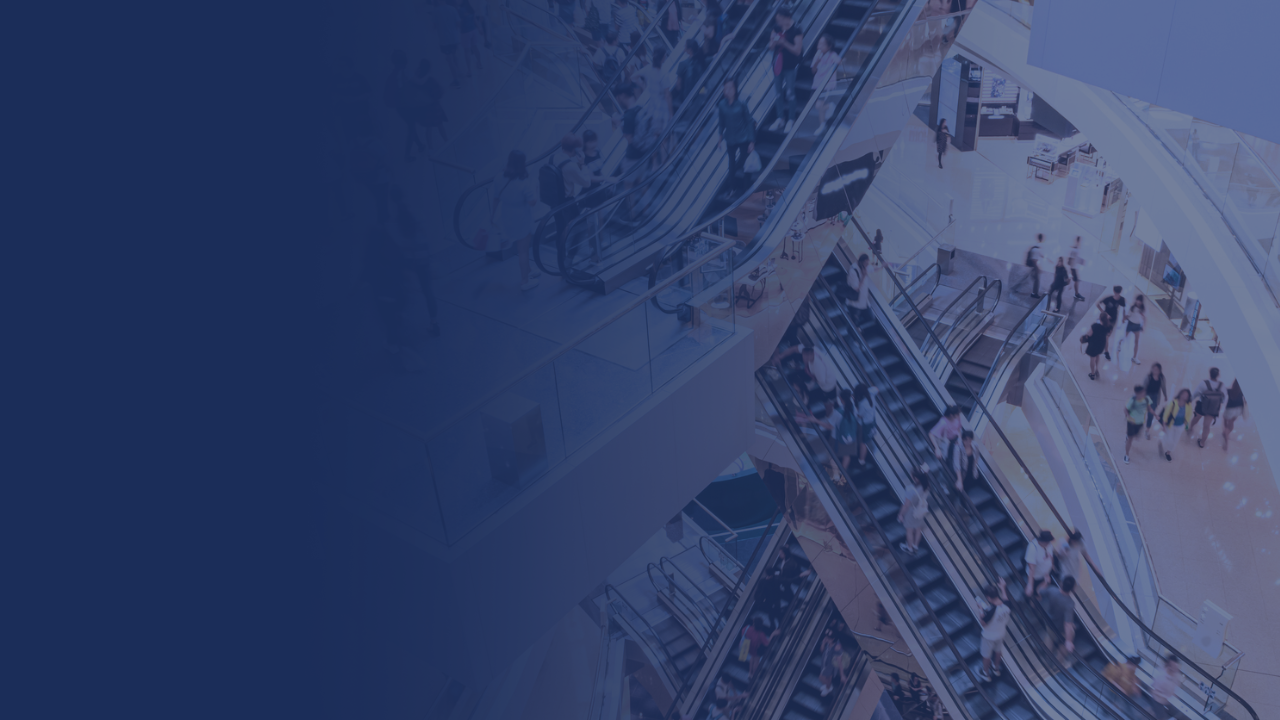 White Papers
Black Friday 2023: Media Snapshot
Arriving the Friday after Thanksgiving in the US, Black Friday signifies the start of Christmas shopping season for many, with discount prices leading to a highly profitable period for retailers. Black Friday has grown into a global event, driven by ...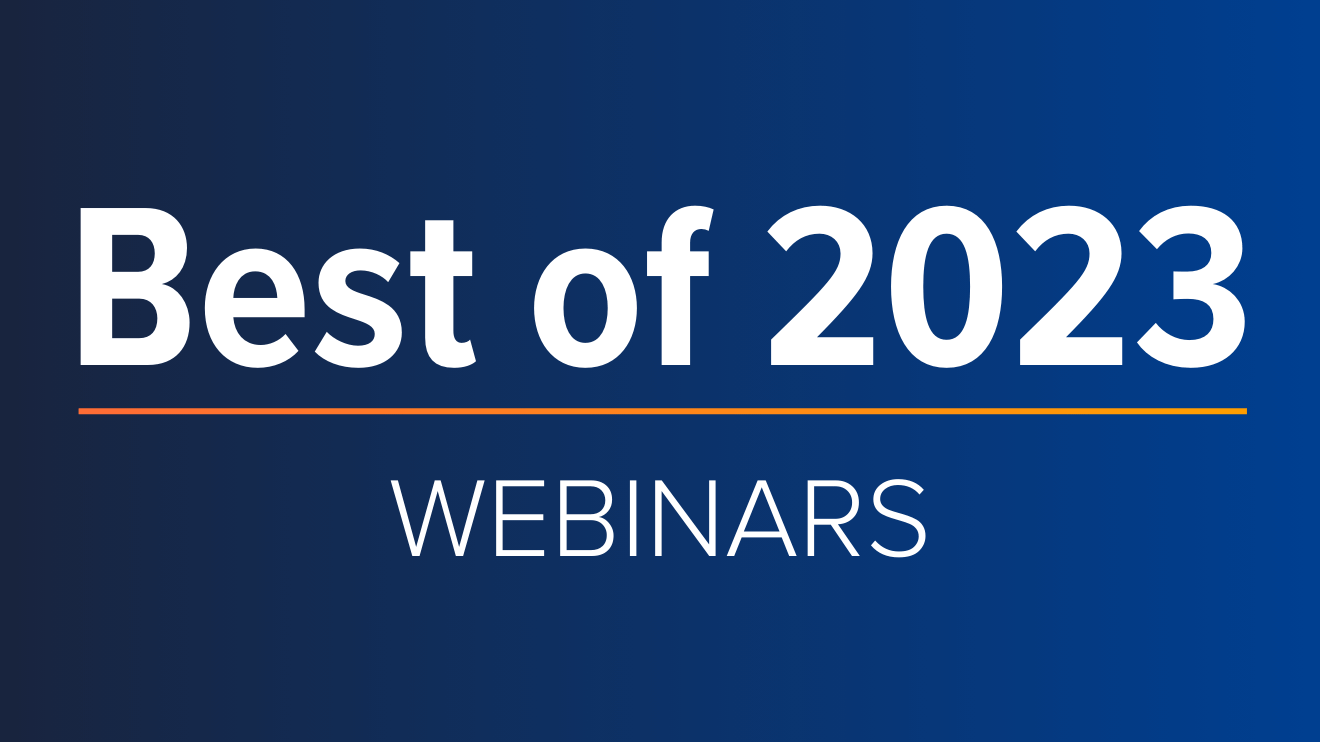 Webinars & Events
ICYMI: Cision's Top 5 Webinars of 2023
The end of the year is just around the corner, which means time to start building strategic plans, setting priorities, establishing goals and ultimately ensuring everything is ready and in place for success in the year ahead. One great way to make...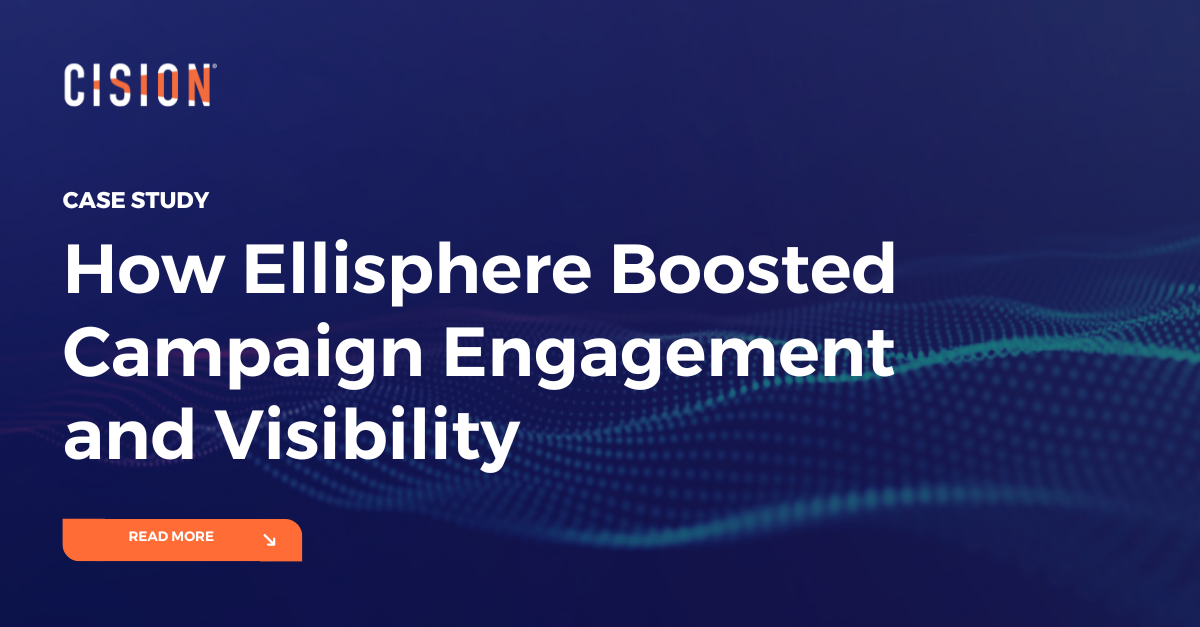 Success Stories
How Ellisphere Boosted Campaign Engagement and Visibility
Find out how Ellisphere increased engagement on their campaign content by up to 48% using our Multichannel News Releases and Guaranteed Paid Placement.