The relationship between journalists and strategic communicators (as we at Cision define PR, marketing and media relations professionals) is a vital one. Strategic comms professionals want to get their clients' messages out to the public, and journalists want to report on news that is relevant and informative for their audiences. However, with the ever-changing media landscape, the relationship between these two groups has become increasingly complex. In this article, we'll discuss five burning questions about strategic communicators and the relationship with journalists.
1. Why should PR and comms professionals care about the state of the media?
Strategic comms professionals need to better understand the nuanced challenges journalists face to be able to anticipate their needs and meet them halfway. Findings from the State of the Media Report showed that today's journalists are struggling to manage their workloads as outlets downsize, revenues decline and resources become scarcer. They are also concerned about accuracy in journalism, battling misinformation and trust in the media. Starting with respecting journalists' deadlines, understanding their target audiences and doing what they can to make their jobs easier, PR and comms professionals can show empathy and prove themselves to be reliable, trustworthy and invaluable partners for journalists and other media professionals..
2. How can PR and communications professionals actively anticipate challenges that will impact media relations in the future?
PR and comms professionals need to think more strategically and tactically about how they can be a resource for their media partners as journalists adapt to emerging technologies like AI, new and emerging social media platforms, and shifting audience behaviors around media consumption. This could mean everything from showing up with data (40% of journalists are relying on data this year more to inform their editorial strategies, and 68% say they want PR and comms pros to provide data) and multimedia (which 30% of journalists are using more than in previous years and 27% explicitly want from PR and comms pros), to investing time and energy to build trustful relationships with journalists and other members of the media. Illuminating the importance of building relationships first, one State of the Media respondent told us, when asked about the last time a strategic communicator impressed them most: "It was someone who introduced themselves to me [and] reached out to me, way before they wanted something from me.
3. How can emerging technology impact the relationship between PR professionals and journalists?
As AI becomes increasingly prevalent in the media industry, PR and comms professionals will need to adapt their pitches and communications to be more data-driven, so they can work effectively with AI-based systems. Emerging technology has also enabled the creation of more niche publications and platforms, such as podcasts and blogs, creating the need for strategic comms professionals to think beyond traditional newsrooms to identify new outlets and tailor their pitches (and multimedia offerings) to suit their specific audiences.
4. How can PR and comms professionals use multi-sensory storytelling to engage journalists?
As noted above, journalists continue to increase their reliance on multimedia to enrich their content and engage their audiences. As traditional media outlets increasingly incorporate more multimedia content into their offerings, PR and comms professionals will need to provide more visual and interactive content to journalists. They need to think about their story holistically, considering the words, visual and/or audio elements and how journalists might relay these to their audience. By providing more interactive content – which can include everything from photos, videos, data visualisation, infographics, to web polls and social media posts – PR professionals can better engage with journalists and help them to tell their clients' stories.
5. What are the best ways to engage PR and comms professionals on social media?
According to the State of the Media Report, a whopping 96% of journalists use social media for work-relate reasons – from sharing content to interacting with audiences to learning about new trends and topics. This provides ample opportunity for PR and comms professionals to engage with journalists on these platforms, but they need to tread carefully: 1 in 5 journalists indicated they would block a comms professional who reaches out to them unsolicited on social media. Rather than using social media as another channel for pitching, PR and comms professionals should think of these platforms as a way to better understand the journalists they want to build relationships with. A good place to start is by simply following journalists on social media platforms (check out the full report to find out which platforms journalists are using more – and less – these days), and engage with their content by liking, sharing, and commenting on their posts. The effort will show them you're interested in their work and can help to build familiarity and trust.
The Bottom Line
Even the best pitches will only get you so far: The best way for PR and communications professionals to set themselves up for success is to invest authentically in building strong, mutually beneficial relationships with journalists to help them tell their clients' stories in a way that makes sense for their audience while also supporting their brand narrative.
For more findings and takeaways that will enhance your relationships with journalists, check out the full 2023 Global State of the Media Report.
Learn More. Do More. demo new
PR Tips, Case Studies, and Product Updates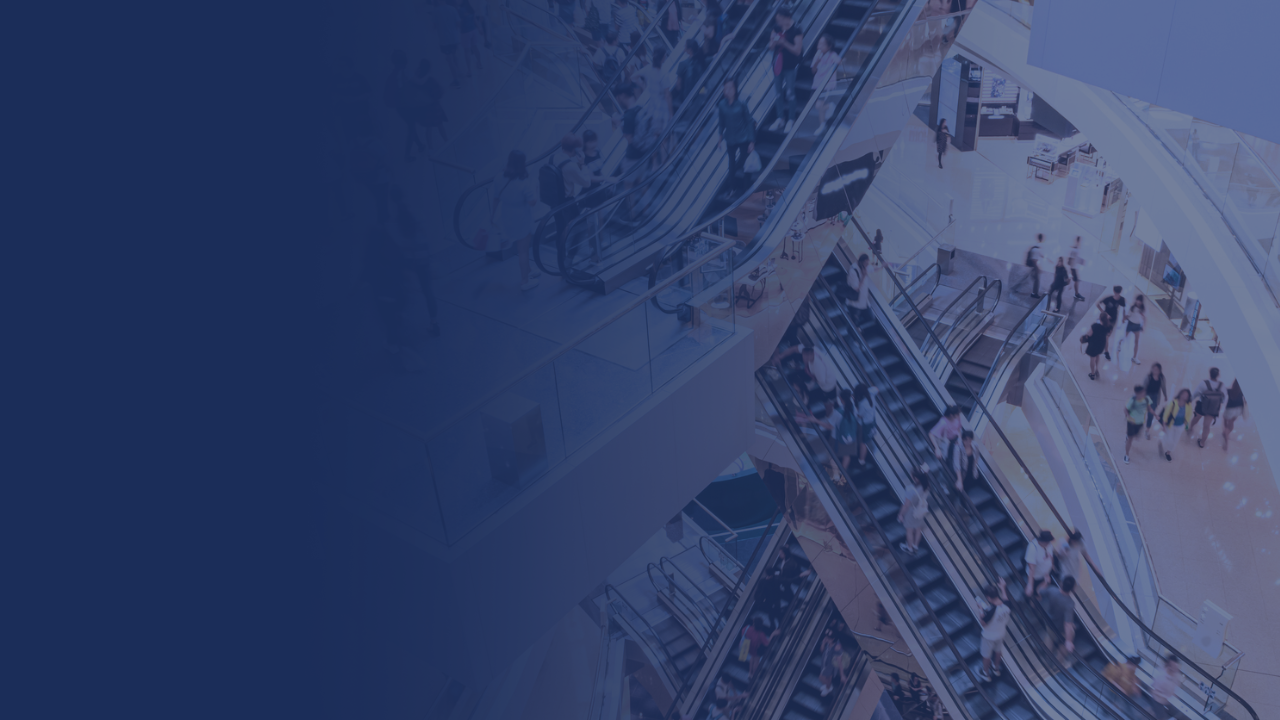 White Papers
Black Friday 2023: Media Snapshot
Arriving the Friday after Thanksgiving in the US, Black Friday signifies the start of Christmas shopping season for many, with discount prices leading to a highly profitable period for retailers. Black Friday has grown into a global event, driven by ...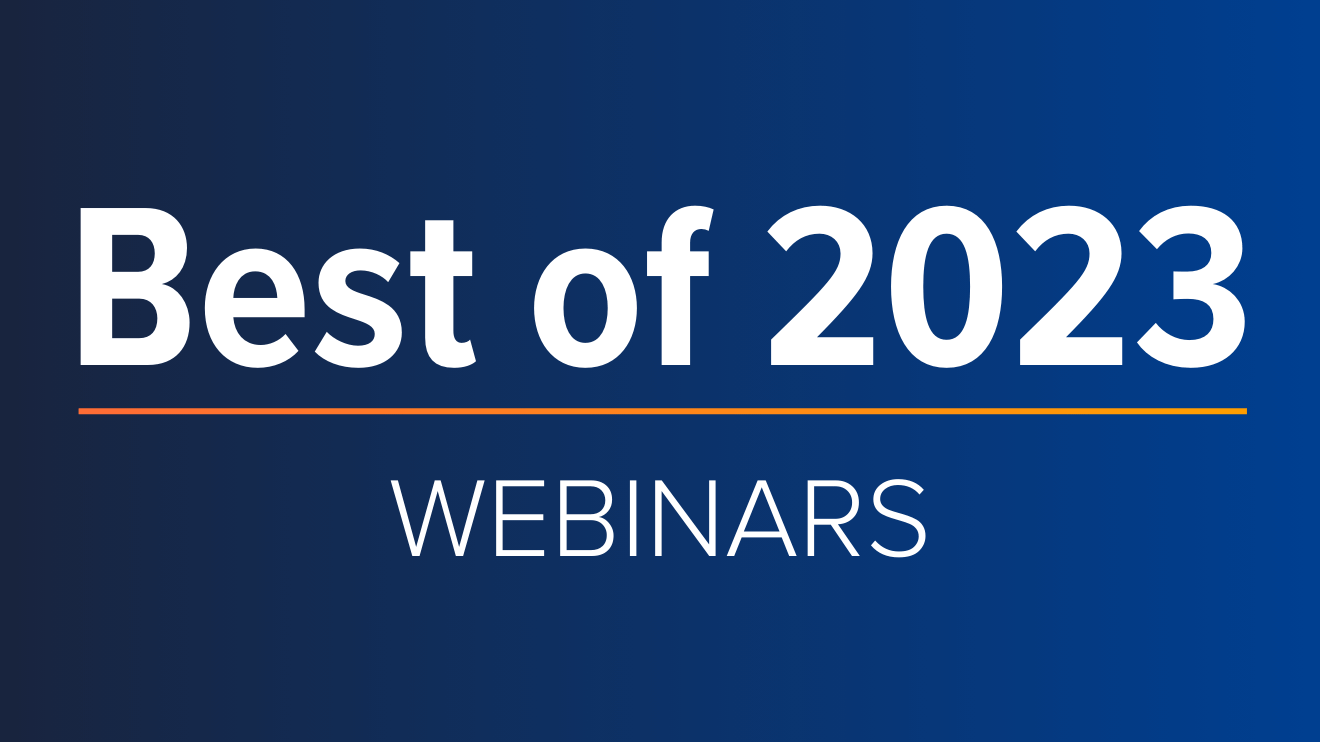 Webinars & Events
ICYMI: Cision's Top 5 Webinars of 2023
The end of the year is just around the corner, which means time to start building strategic plans, setting priorities, establishing goals and ultimately ensuring everything is ready and in place for success in the year ahead. One great way to make...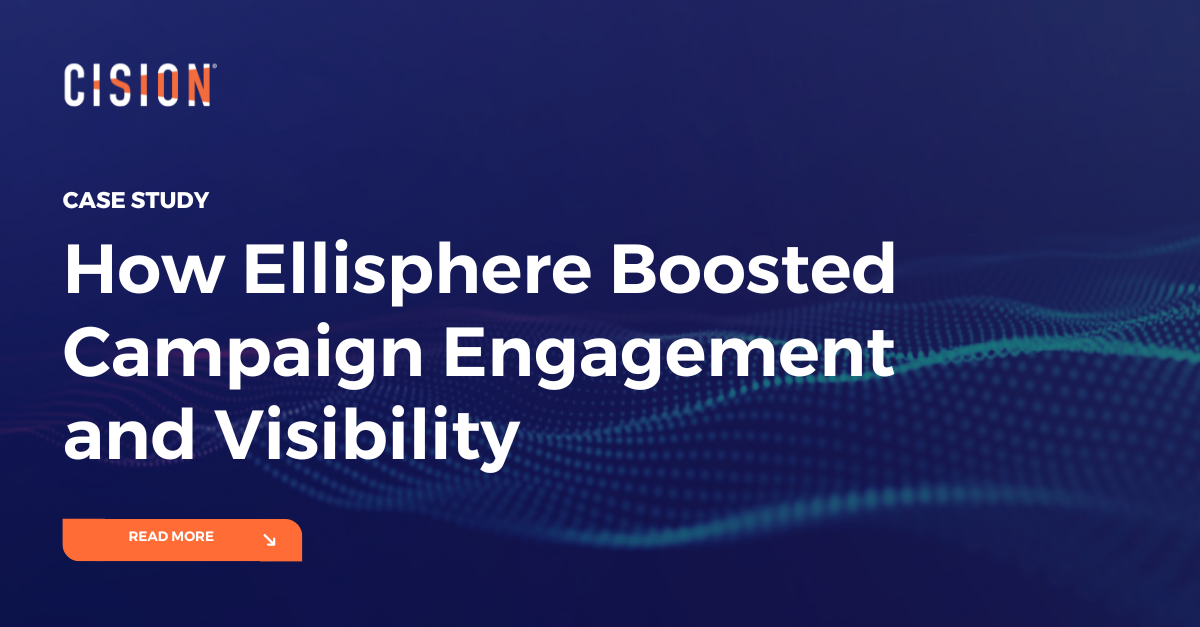 Success Stories
How Ellisphere Boosted Campaign Engagement and Visibility
Find out how Ellisphere increased engagement on their campaign content by up to 48% using our Multichannel News Releases and Guaranteed Paid Placement.