Media is constantly abuzz with a multitude of conversations that cast a light on brand image and perceptions. It can be an overwhelming task to navigate through vast expanses of data and channelise them into actionable insights.
And that's where we step in!
Just what can Cision's Insights do for you? A lot. The Insights team at Cision will dig deep to help you understand your audience, examining in detail what people are saying and sharing on social media. Going further, they can examine aspects that shape conversations about brands.
From conducting a detailed competitor analysis, and helping you maximise your reputation impact, the Insights team delves deep into media narratives about brands. Expert analysts will keep a constant watch on your brand with unbiased data, helping you to see how things are going and what can and should be done to improve matters. They can also help you grow your audience, as well as learning from your competitors and changing the perception of your brand in different demographics.
A new landscape
It goes without saying that data has transformed the media landscape immensely. However, an overwhelming influx of statistics and figures can make it challenging for a PR professional to distill the metrics that truly matter.
On the other hand, social media is integral to creating some much-needed buzz about brands and lending them a unique personality. From finding journalists and influencers to crucial media opportunities, its importance cannot be underestimated. Furthermore, social media channels are vital insofar as connecting with younger audiences is concerned. According to research carried out by Twitter, nearly three-quarters of those surveyed say having an active Twitter presence makes a brand feel both more human and more trustworthy.

Measuring views simply isn't enough. Tracking the customer journey and examining key touchpoints between engagement and conversion is what matters today. Leads, purchases and conversions hold more water than simple popularity

Cision's experts can identify messaging that resonates with your customers, turning them into brand advocates that drive sharing, helping you to outshine our competitors with the help of your customers. They are also able to ensure brand health and mitigate crises by spotting issues before they do any harm, analysing social media reaction to emergencies and finding messaging that resonates with potential customers.

The following case studies shed light on how Cision's Insights can study the nuances of conversations, and transform the same into veritable information that can supplement communications strategies in the future.

Nando's
In August 2021, following severe supply chain shortages due to COVID-19, Nando's announced the closure of 48 restaurants across the UK. The Insights team learned that while 37% of coverage of the issue was negative, the overall focus was on wider industry collapse. Blame was not laid at the door of Nando's - Brexit and COVID were higher up the list in terms of complaints.
The majority of coverage came from London, yet fewer than 10 restaurants were closed in the capital. A more localised approach could have helped explain exactly which restaurants were being closed and given advice on where to get Nando's products in supermarkets, for example.

Communication strategy?
The communications strategy, which was of a quiet, low-impact output, helped to minimise coverage, yet this worked against Nando's in one sense. The messaging didn't break through, particularly the story that Nando's was loaning out its staff to support suppliers. Despite this positive approach, only 200 articles out of thousands ran with it. 
The Insights team identified that there was no named Nando's spokesperson delivering this message, and no proactive messaging strategy. This led to a lack of ability to control the message, and no positive counter-messaging.
Samaritans
Samaritans are an international charity working to aid those in distress and at risk of suicide. The Insights team looked at where issues of mental health and suicide were being discussed alongside the pandemic in order to understand what communications activity the organisation should consider as the world starts to open up more following the COVID-19 pandemic.
The discussion of mental health on social media is 54% women, even though men are more at risk of mental health difficulties and suicide.

Targeted approach
Samaritans used a targeted approach for its outreach posts, timed with announcements from the government regarding lockdowns. Conversations also spikes around events such as Mental Health Awareness Week and World Suicide Prevention Day. 
The strength of the organisation was exemplified by the NHS Twitter recommending Samaritans to users who were unable to access NHS support. 
One of the key recommendations for Samaritans was that they team up with football teams such as Manchester United and Liverpool to reach the male demographic, as these were positive role models who could help open up the conversation around mental health. It's just a question of harnessing it. 
Diageo 
Finally, Cision looked at Diageo and some of its low/no-alcohol offerings. In 2020, the brand launched Guinness 0.0% and Gordon's 0.0%. Both of these had an initial burst of conversation on social media, but both suffered from different issues. 
In the case of Guinness, a month after its launch it received an even bigger share of conversation because of a recall due to microbiological contamination of cans. 
Dry Christmas
Gordon's didn't generate as much excitement, and this is probably because it was launched just before Christmas, when the UK entered a strict lockdown; questions were asked as to why anyone would want a non-alcoholic drink at such a desperate time 
With growth of 35% from October 2019 to September 2020, this was a good time to enter the no-alcohol market. The unfortunate surroundings of both launches show that a more nuanced approach is needed. 
The team advised that such drinks be launched in summer, rather than winter, when people are keen to be out and about in good weather. They also recommended that the brands come back and remind their customers about these products, rather than seemingly dropping them into the market and stepping back immediately. 
Learn how Cision Global Insights can benefit your business. Request a consultation.
Learn More. Do More. demo new
PR Tips, Case Studies, and Product Updates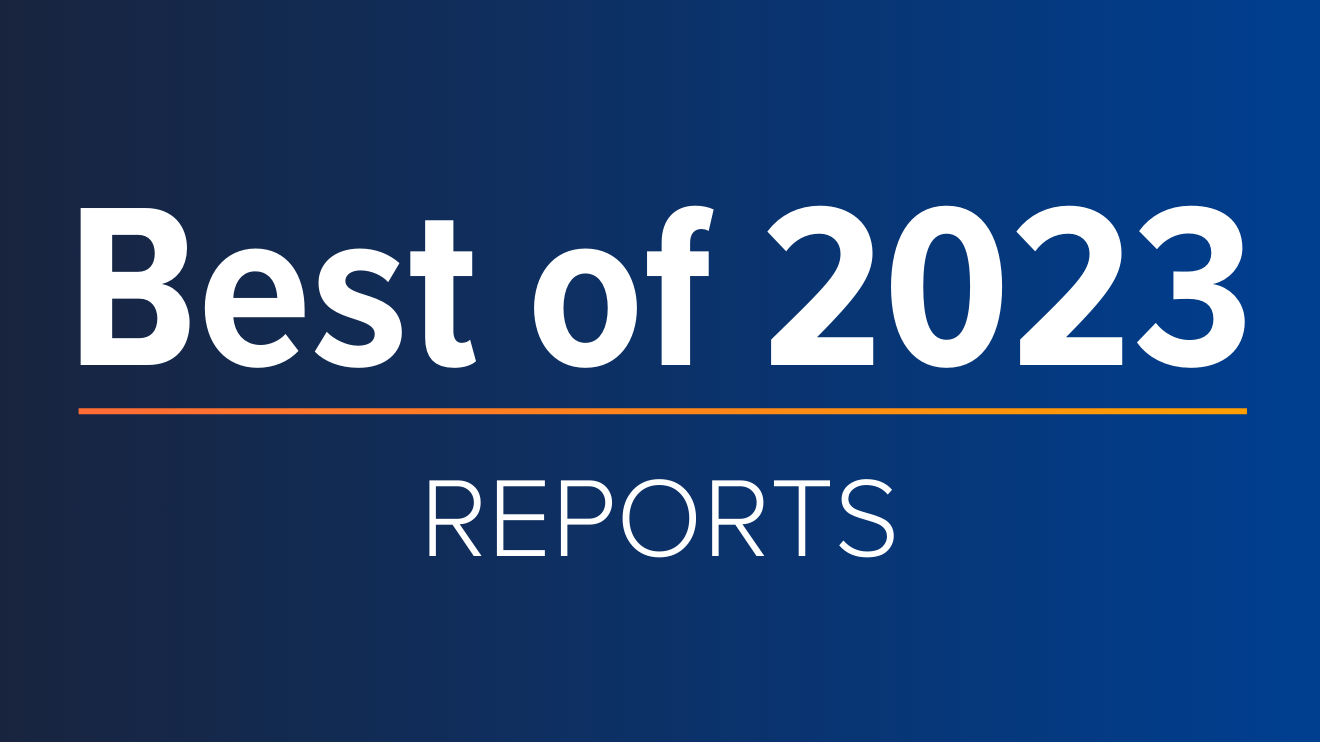 White Papers
ICYMI: Cision's Top Guides & Reports of 2023
With 2023 coming to a close and a new year rapidly approaching, now is the perfect time to reflect on the past year, lessons learned – and start setting the stage for a successful 2024. In the always-on, ever-evolving PR and comms industry, staying...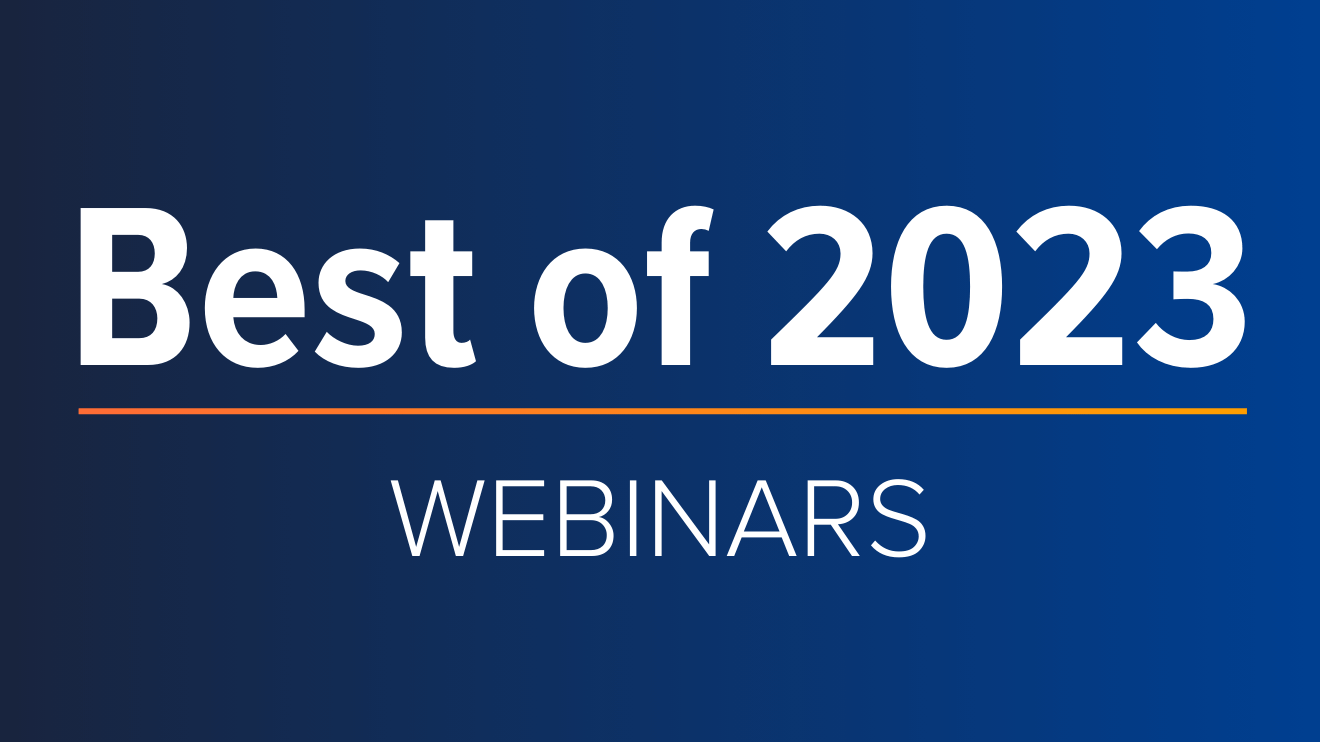 Webinars & Events
ICYMI: Cision's Top 5 Webinars of 2023
The end of the year is just around the corner, which means time to start building strategic plans, setting priorities, establishing goals and ultimately ensuring everything is ready and in place for success in the year ahead. One great way to make...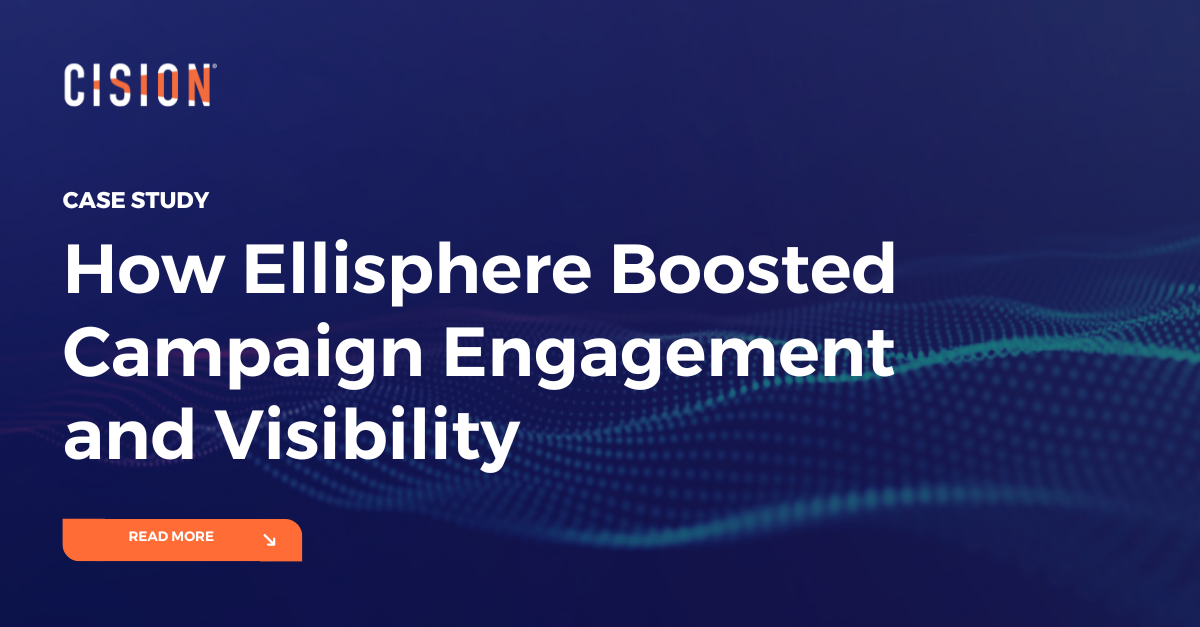 Success Stories
How Ellisphere Boosted Campaign Engagement and Visibility
Find out how Ellisphere increased engagement on their campaign content by up to 48% using our Multichannel News Releases and Guaranteed Paid Placement.