Finding the right journalists to generate buzz around a campaign, and monitoring the effectiveness of their efforts are two key challenges that every PR and communications professional will recognise. But it also happens to be where Cision Communications CloudⓇ breaks out of the status quo and establishes a new benchmark for success. Learn more…
To repurpose a famous George Bernard Shaw quotation, we're communicating more than ever, to a bigger audience than before. We're just not sure why it's working (or if it has at all). There's the initial challenge of building a Contact Database that inspires confidence, stocked with top journalistic talent we can rely on to spread our campaign message.

In addition, we face the urgent task of extracting insight from each campaign, measuring effectiveness and engagement, to reassure ourselves that our choices were prudent and our strategy sound.

Note that the issue is rarely with the creative concepts themselves. The integrity of the message remains above suspicion. Rather, PR struggles in the digital area with the challenge of finding the right people to advance our message, efficient  broadcast monitoring, and analysing the data relating to the performance of each campaign.
Until now, that is.
How Data-driven Insights Can Transform PR
A myth about PR that endures outside the profession is that campaign successes are immeasurable. Advertising and marketing veterans point out that their spend and creativity have to stand up and justify themselves against unforgiving CTR metrics and translate into explicit sales targets. PR, they argue, often gets a pass, given that 'raising awareness' and 'increasing brand mentions' present a much softer target.
That misconception does a huge disservice to the strategy and analytics that goes into a typical PR campaign in the digital age, however. It also highlights the importance of data and why PR professionals are crying out for a more granular breakdown of engagement and conversions within each campaign.

With the empirical means to conduct media monitoring and analysis, you can better deploy resources and optimise their efforts, as well as connect with the key influencers who can bring their ideas to life and stimulate audience engagement.

Cision Communications CloudⓇ achieves all these objectives in one place, allowing your teams to collaborate more efficiently at each stage of the campaign.

Communications Cloud Features
While other competitor media monitoring software play to their respective strengths when it comes to media coverage, database management, data analysis and insights, and social media distribution, none can match the performance of Communications CloudⓇ in combining all features in a single user-friendly platform. Arguably, none does it to the same standard either.
Because it's a Software-as-a-Service (SaaS) platform, there's no lengthy, expensive installation to contend with. The platform is designed to integrate with existing tools and offer user-friendly onboarding. No longer do your teams have to adapt to what the platform allows. Instead they are liberated to explore what the platform can help them achieve, without a steep learning curve that saps resources.

These are just a few of the ways in which Communications CloudⓇ can transform your campaigns, shifting the focus from outputs to outcomes:

Monitor your media landscape
There's no better way to optimise your PR campaigns than to  invest in a state of the art media monitoring software. Tune into the conversations happening now, with the tools to monitor more than 2 million daily news stories, 50,000 daily hours of broadcast and 20,000 print publications, as well as blogs, and online monitoring forums. Discover not only the trending topics in each space, but also the key influencers who can move the needle. 
Moreover, you can access the world's largest database of online conversations to get instant insight into what consumers are saying about brands, products, and services with Cision Social Listening powered by Brandwatch. This form of active social listening promises to be an asset to any PR campaign.

Engage and optimise messages to the right media
Leveraging effective media intelligence platforms is integral to recruiting the right professionals to get your message across. Communications CloudⓇ offers advanced data analytics and predictive insights to target and build relationships with journalists and influencers. That starts with the world's largest contact database, with more than 1.6 million media contacts, and 300,000 influencers.
Once your journalists are on board, you can build a thorough content strategy and calendar to maximize the reach of your campaign and turn comment into thought-leadership, showcasing your brand with industry experts at the forefront.

Track end-audience reach, resonance and behavior
Through Communications Cloud, you can engage audiences across paid, owned and earned channels, using one central location. Access the world's most trusted distribution network and boost content visibility across websites and social channels. At each touch point, the platform allows you to track the metrics that matter, giving your team a detailed breakdown of who is viewing your content, how they respond, and what action they take as a result. 
Measure and report on outcomes
Deliver transparent custom reports on campaign performance, tied to measurable outcomes. Whether it's about tracking the impact of print media campaigns or social media monitoring, this holistic platform has it all. Communications CloudⓇ allows you to unlock insights to optimise strategy while the campaign is live, as well as make use of  powerful attribution features to measure the impact of your campaign, and quantify the financial impact as it draws to a conclusion. In short, the platform offers an invaluable resource for measuring value. Importantly, you're in control of what metrics to track and which areas to focus on with each campaign.
It's no surprise that, according to a recent survey of business professionals, Cision Communications CloudⓇ ranks #1 in 12 categories, including the best overall platform for press release distribution. With its network of 1.1 billion influencers, as well as in-depth monitoring and analytics tools, it's the standout platform for creating engaging campaigns that drive business results. And it does it all from a single dashboard. 
Get a Personalised Demo to learn more about Cision's Communications CloudⓇ. 
Learn More. Do More. demo new
PR Tips, Case Studies, and Product Updates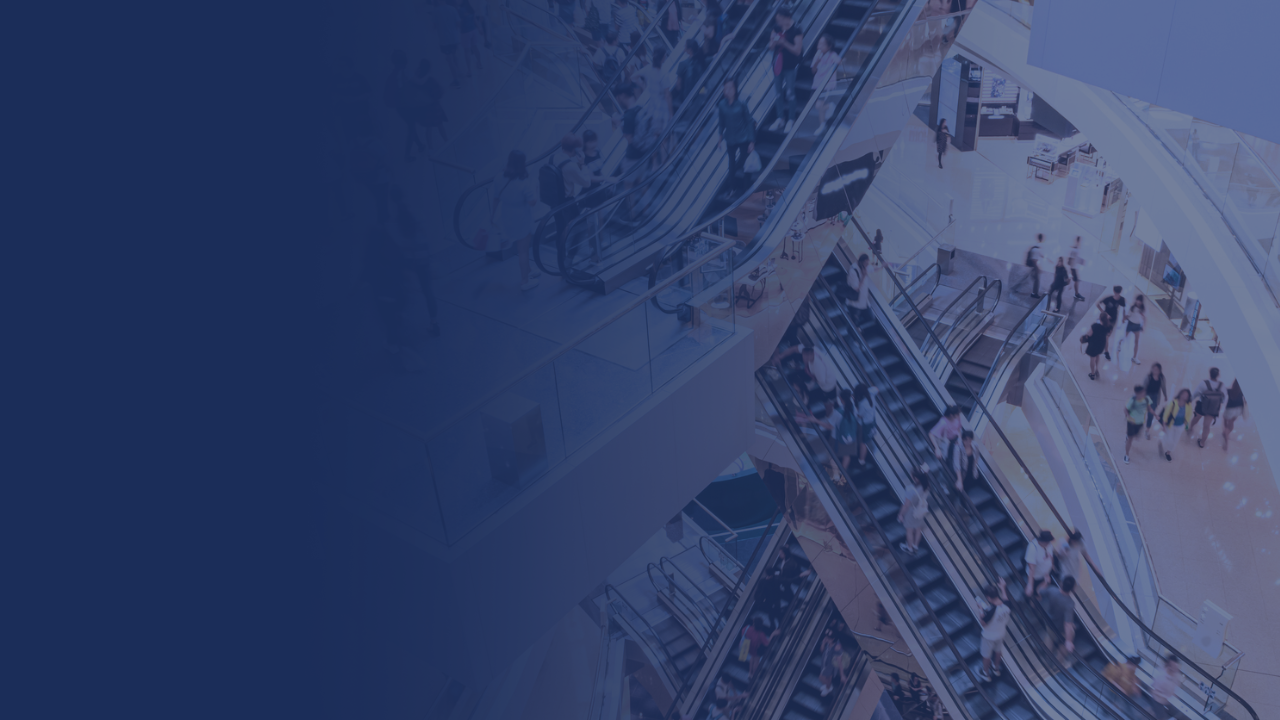 White Papers
Black Friday 2023: Media Snapshot
Arriving the Friday after Thanksgiving in the US, Black Friday signifies the start of Christmas shopping season for many, with discount prices leading to a highly profitable period for retailers. Black Friday has grown into a global event, driven by ...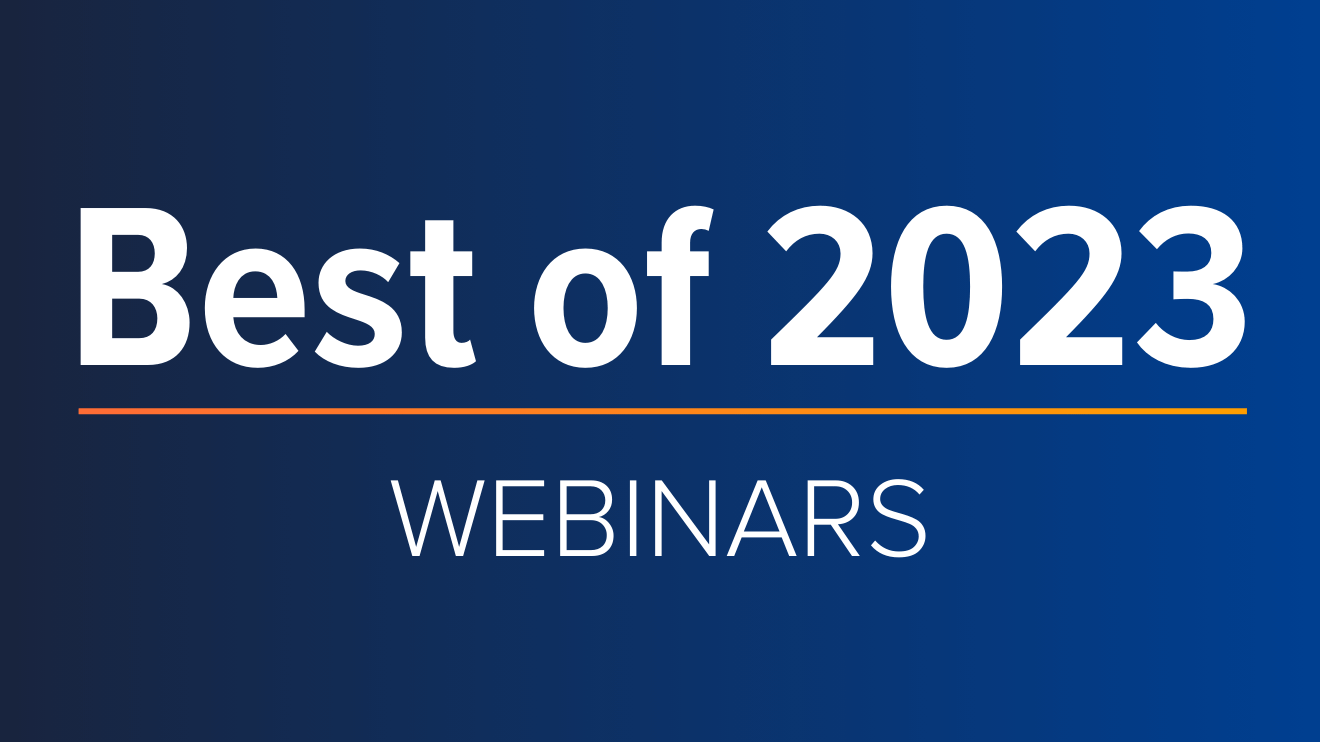 Webinars & Events
ICYMI: Cision's Top 5 Webinars of 2023
The end of the year is just around the corner, which means time to start building strategic plans, setting priorities, establishing goals and ultimately ensuring everything is ready and in place for success in the year ahead. One great way to make...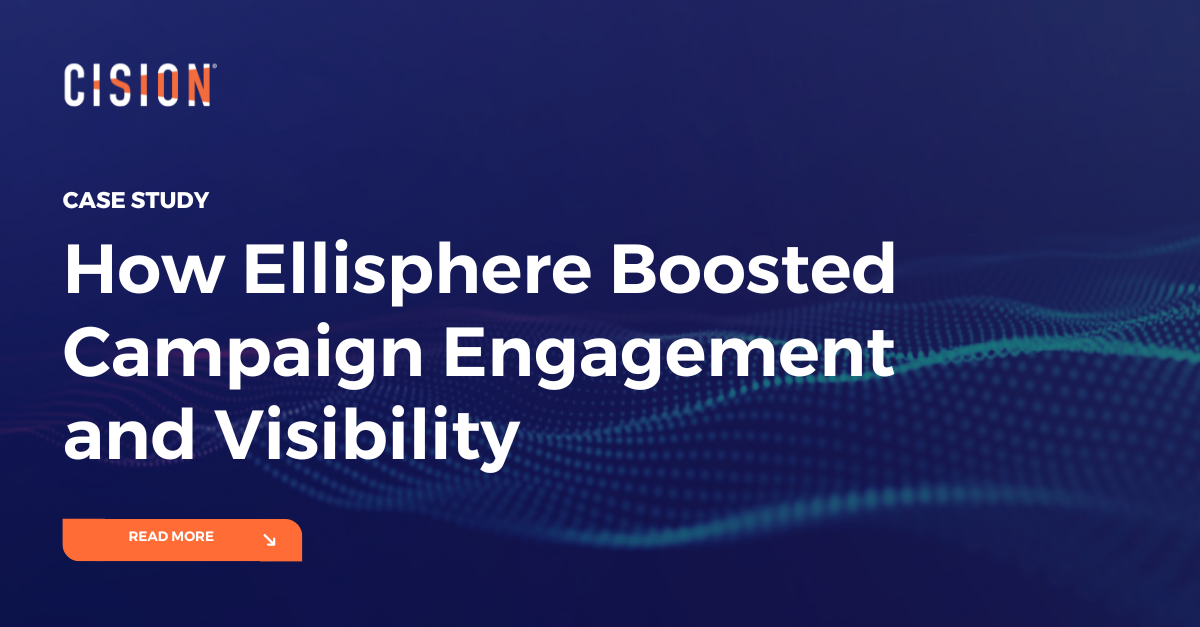 Success Stories
How Ellisphere Boosted Campaign Engagement and Visibility
Find out how Ellisphere increased engagement on their campaign content by up to 48% using our Multichannel News Releases and Guaranteed Paid Placement.