This year's Consumer Electronics Show (CES), which took place in Vegas, returned in full force after two years of COVID-related adjustments. A recent analysis from Cision's Insights team found that the 2023 CES generated 2.5 times as much media coverage as the fully virtual CES held in 2021, returning to pre-pandemic highs.
Unlike other post-show coverage, Cision's 2023 CES Industry Trends Report goes beyond merely highlighting the brands, products, speakers and topics that generated the most buzz during the show, but also explores what these findings mean for strategic communications teams and brand owners, particularly as they think about how to amplify the impact of their event and campaign messaging.
READ THE 2023 CES INDUSTRY TRENDS REPORT
Top Trends from CES 2023
The report outlines the biggest topics of conversation and coverage coming out of CES. Among them:
Global media attention increased with the return to an on-site format​: The on-site CES 2023 event garnered high media interest (+16%) from global markets, with 3,200+ exhibitors from 173 countries and nearly 5,000 registered media in attendance. On-site journalist and user experiences resulted in higher social engagement (+51%). Furthermore, international media was at a three-year high, driving 61% of CES's 2023 reach, up 9 percentage points over 2022 and 15 percentage points since 2021.
Smart home solutions win big in a post-pandemic world​: Smart home gadgets and software were a top trend at CES. Heralding gadgets for better security, energy management, and cleaning at home, journalists agreed the event was a huge success for the Matter connectivity alliance, which ensures compatibility with Amazon, Google, Apple or Samsung devices. ​
Mobility in-focus as lines between auto and tech sectors blur: Automotive brands were a mainstay at CES as Sony and Honda unveiled the new car brand Afeela; BMW showed its high-tech I Vision Dee concept; and VW decided to celebrate the name reveal of its new ID.7 electric car. While these product reveals by automotive OEMs were successful, Samsung and Google drew attention for focus on in-car experience technologies.
Sustainability was a top priority for major brands, and "humanisation" of tech was omnipresent​: Companies often led with sustainability messaging during keynote presentations (e.g; Samsung and Patagonia partnership; John Deere's Robot Planter). Brands (Sony, Bosch, BMW) highlighted reusability and doing more with lower power consumption via the circular ecosystem and sustainability. Additionally, brands assuaged stereotypes of a sterile, machine-based future by leaning into tech as a facilitator of human connection and accessibility.
Read the full report for more insight into the event's biggest trends and the topics that secured the greatest Share of Voice during CES.
Following the Data: Using Analytics to Inform Event Strategy

The report also outlines three key learnings for communicators across all industries, including the tactics that drove the biggest media attention and consumer interest and the importance of timing for maximising impact.
It's important to note that, were this report created for a specific client, it would not only be customised for them (with more granular data around their specific brand, industry and/or competitors), but it would also come with a personalised analysis and consultation on next steps from our team of Insights experts. With that in mind, we asked them to weigh in on how communicators might use or other types of analytics to inform future campaign or event-planning efforts.
Understand the impact of previous campaigns or events. A report that is focused on a particular campaign or event will help you understand what tactics or messaging resonated with which audiences and where you may need to adjust your messaging and/or targeting efforts. It can also help you identify the journalists or influencers who engaged with your brand so you can establish relationships that will build over time.
Stay ahead of your competitors. Many brands look to competitive benchmark reports to gain visibility into their competitors' strategies and understand how their brand stacks up in terms of share of voice and audience perceptions. Insight from these reports can uncover opportunities to differentiate your brand from others.
Capitalise on industry trends. If your goal is to understand the trends moving your industry forward and driving audience decisions, an industry trend report can shed light on these elements. Whether you want to focus on specific topics, audiences, or markets beyond specific brands, an industry report will provide visibility into the emerging topics and key themes that can inform your go-to-marketing communications strategy.
The bottom line:
As more events return to in-person, the expectation to show up and deliver – from the media, from consumers, from all your various stakeholders – is higher than ever. The brands that garnered the most coverage didn't get it by accident or luck; they went in with a strategy informed by an understanding of who their audience was, and the messages that would resonate.
Taking a scientific, data-driven approach to understand audience, trends and best-in-class tactics is key to building a strategic plan that makes an impact and delivers real, tangible results.
Learn More. Do More. demo new
PR Tips, Case Studies, and Product Updates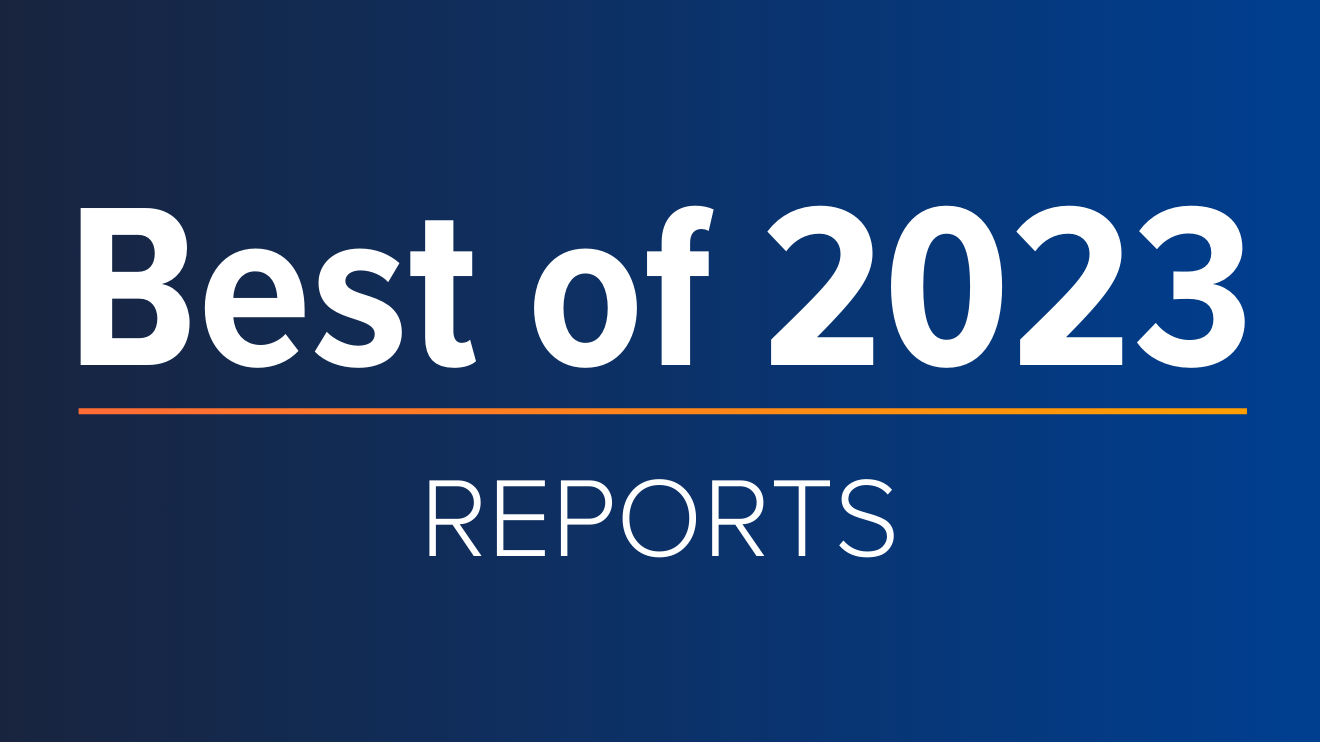 White Papers
ICYMI: Cision's Top Guides & Reports of 2023
With 2023 coming to a close and a new year rapidly approaching, now is the perfect time to reflect on the past year, lessons learned – and start setting the stage for a successful 2024. In the always-on, ever-evolving PR and comms industry, staying...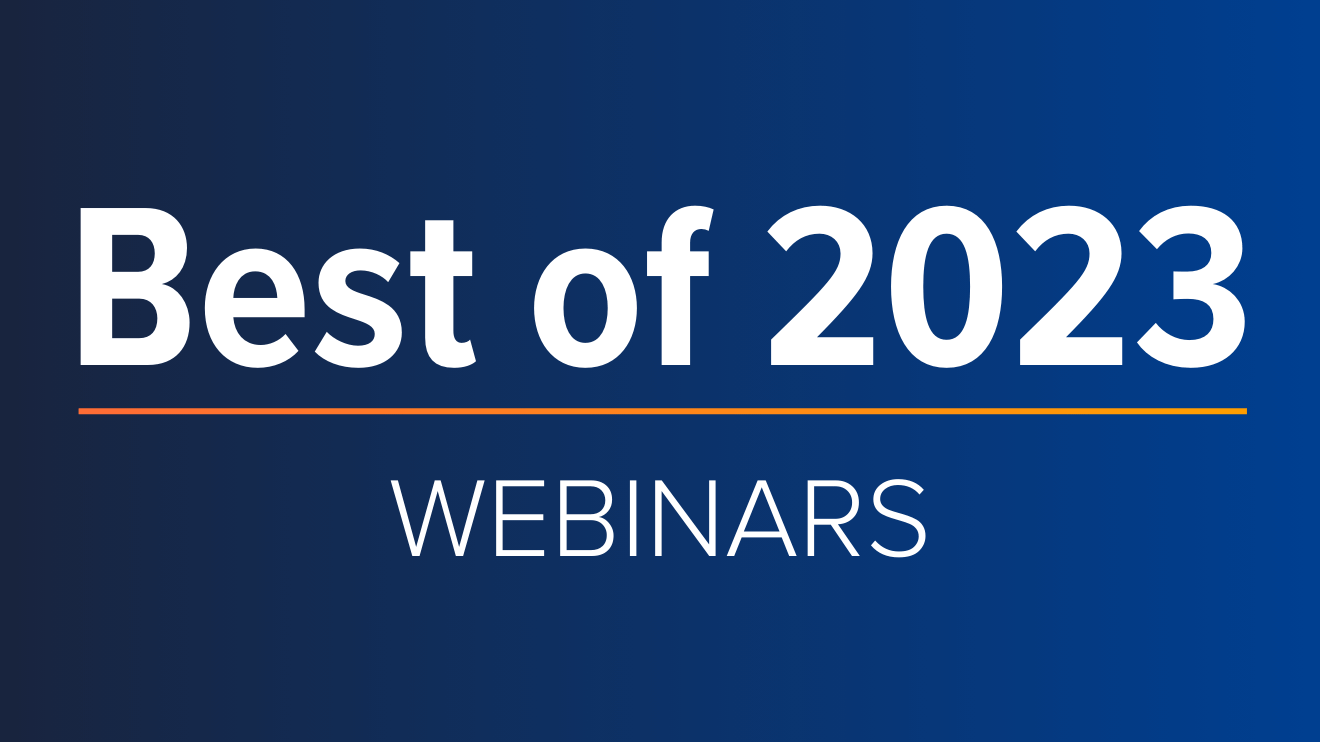 Webinars & Events
ICYMI: Cision's Top 5 Webinars of 2023
The end of the year is just around the corner, which means time to start building strategic plans, setting priorities, establishing goals and ultimately ensuring everything is ready and in place for success in the year ahead. One great way to make...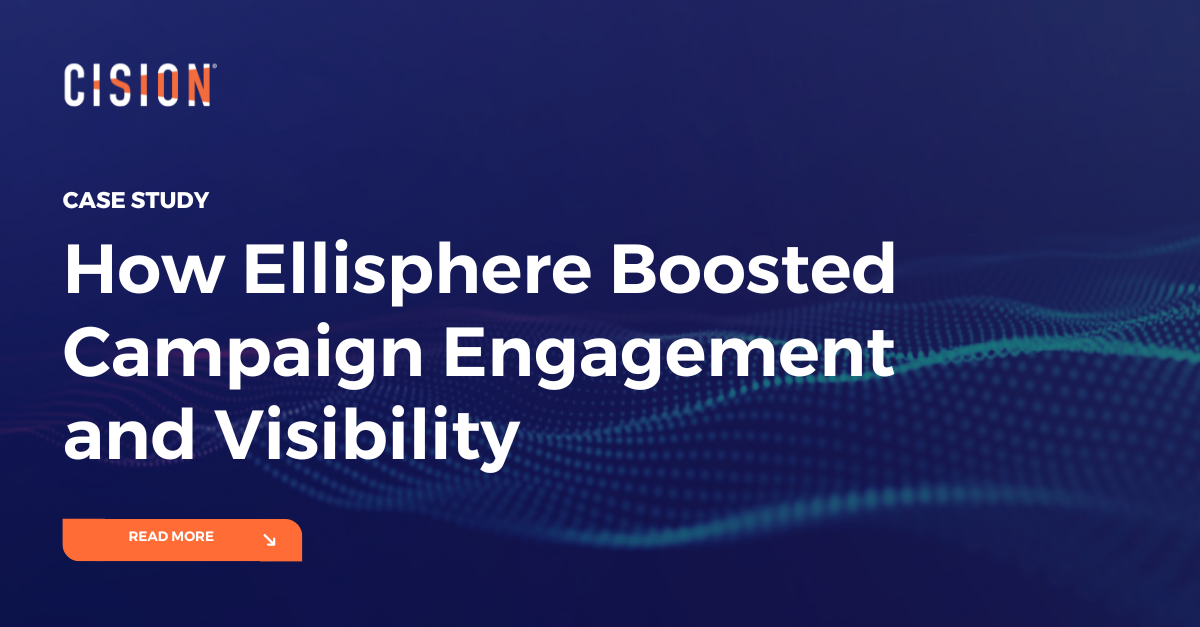 Success Stories
How Ellisphere Boosted Campaign Engagement and Visibility
Find out how Ellisphere increased engagement on their campaign content by up to 48% using our Multichannel News Releases and Guaranteed Paid Placement.