The National Investor Relations Institute (NIRI) 2021 Virtual Conference might well have been subtitled: "ESG: Find Out What it Means to Me," as Environmental, Social and Governance measurement was the topic on everyone's lips. No fewer than eight sessions were dedicated to the subject due to investors' increasing demand that companies include ESG disclosures in their filings.
After attending many, many sessions on ESG, what did we learn?
Here are 10 ESG lessons from NIRI's 2021 Virtual Conference:
The SEC is still evaluating ESG reporting requirements. While some public companies are hoping the SEC establishes standard rules for ESG reporting soon, SEC Commissioner Elad Roisman dashed those hopes. He stated that "SEC rule-writing is slow by design" and does not believe there is enough certainty around standardizations for new ESG disclosures.
ESG is not just an inside job. According to Chris Stent, Executive Managing Director of Corporate Finance & Investor Relations at JLL, companies need to begin with a purpose and ask questions such as "What is good for the environment?" Or "What is best for the community?" Looking at ESG through the lens of how a company's actions can enhance the world around it will ultimately benefit the bottom line.
There is a greater demand than supply of ESG disclosures. Acceleration in demand for ESG information from public companies, particularly the "S," has grown significantly since the pandemic and racial reckoning last year. Companies are still playing catch-up to figure out how to report ESG disclosures, and investors are pressuring them to do so.
Companies with a low commitment to ESG are considered risky investments. No one wants to invest in a bad bet, and investors see a giant red flag associated with companies that aren't meaningfully demonstrating a solid commitment to ESG. Companies shouldn't wait for investors to flee before putting in the time and money toward their ESG initiatives.
There are different trajectories for each ESG pillar. Governance has long been a focus of investors, and companies have historically addressed this pillar sufficiently in filings. Environmental impact measurement is gaining traction among public companies thanks in part to the Financial Stability Board's creation of the Task Force on Climate-related Financial Disclosures (TCFD). TCFD's focus is to help identify information for companies to use in assessing and pricing climate-related risks and opportunities appropriately. Lastly, social impact measurement has received the most attention within the last year due to the pandemic, economic recession and racial reckoning. Overall, companies are lagging behind in effectively measuring this ESG pillar, but with a renewed focus on companies' social impact, that is likely to change soon.
Solving for "S" isn't a simple equation. Social impact is the most difficult pillar of ESG to measure because it's the most subjective. But just because it's not always measurable doesn't mean it's not mentionable. According to Judy Samuelson, Executive Director of the Business and Society Program a the Aspen Institute, 85% of a company's valuation can be attributed to intangibles such as trust and reputation.
ESG is about the journey, not the destination. Companies should not frame matters of ESG as a static goal that, once achieved, should never be revised or revisited. As Samuelson put it, "Sustainability is a mindset, not an end state."
Companies should pursue ESG strategies that are authentic to them. Consumers, employees and investors will not respond to hollow or inauthentic gestures by companies to improve their ESG goals. A company that produces a sizable carbon footprint needs to set reasonable expectations about reducing its carbon emissions. Additionally, some companies that made statements in support of last summer's racial reckoning are now getting pushback from the public for not visibly or meaningfully increasing their diversity, equity and inclusion initiatives.
Employees are valuable ESG ambassadors. Leadership does not have to carry the ESG mantel all on its own. Employees are excited to advocate for their company when they think it's doing the right thing. According to Edings Thibault, SVP of Investor Relations and Corporate FP&A at Broadridge, "People want to be a part of a company that is behaving responsibly and moving the ball in the right direction."
ESG is about the long game. While you may be hesitant to increase spending on ESG initiatives, remember that it will ultimately benefit an organization's bottom line in the long term. In addition to attracting like-minded consumers, companies who "walk the talk" will attract high quality talent that is more engaged and productive, which will, in turn, produce a virtuous cycle of higher profitability.
The biggest takeaway we learned from NIRI is companies who put little investment into an ESG strategy do so at their peril. Not only do investors steer clear of organizations that don't have a robust commitment to ESG, but it will also drive away employees and customers. However, companies that approach ESG with authenticity and commit fully to each pillar will easily win over stakeholders.
Learn More. Do More. demo new
PR Tips, Case Studies, and Product Updates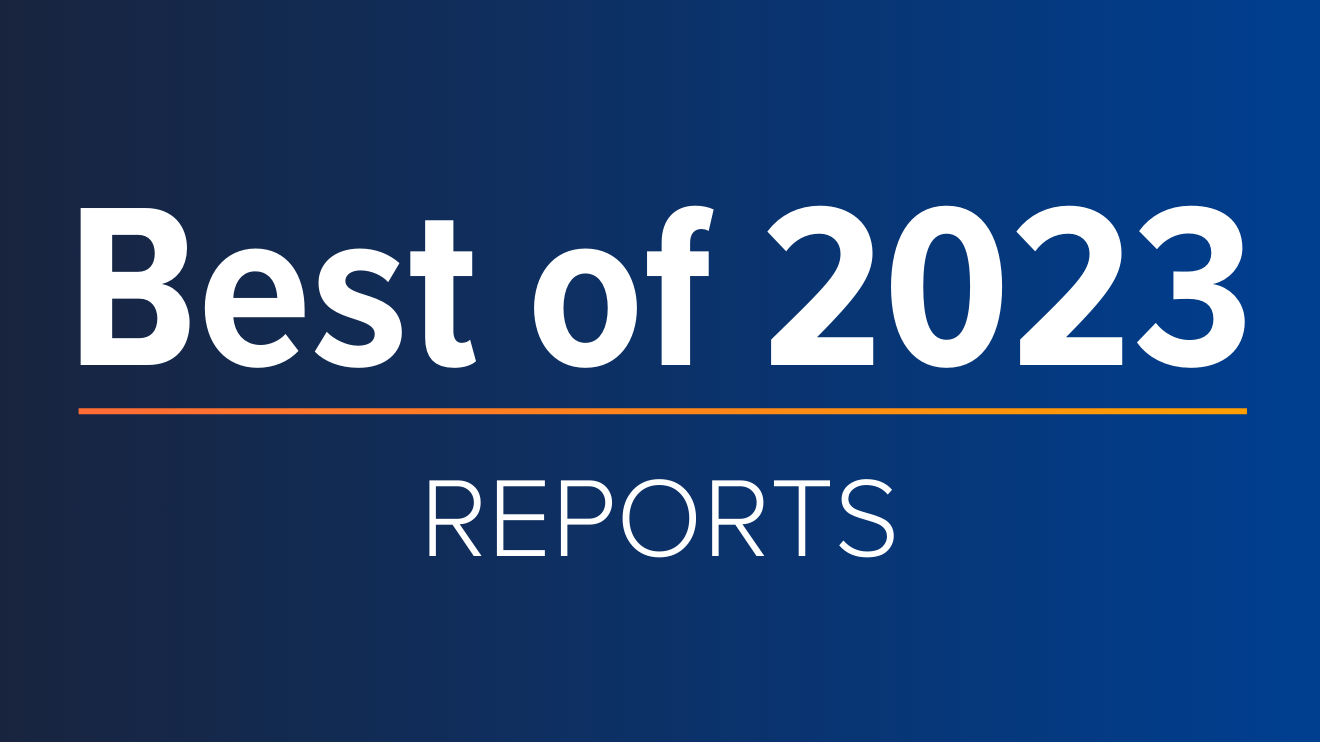 White Papers
ICYMI: Cision's Top Guides & Reports of 2023
With 2023 coming to a close and a new year rapidly approaching, now is the perfect time to reflect on the past year, lessons learned – and start setting the stage for a successful 2024. In the always-on, ever-evolving PR and comms industry, staying...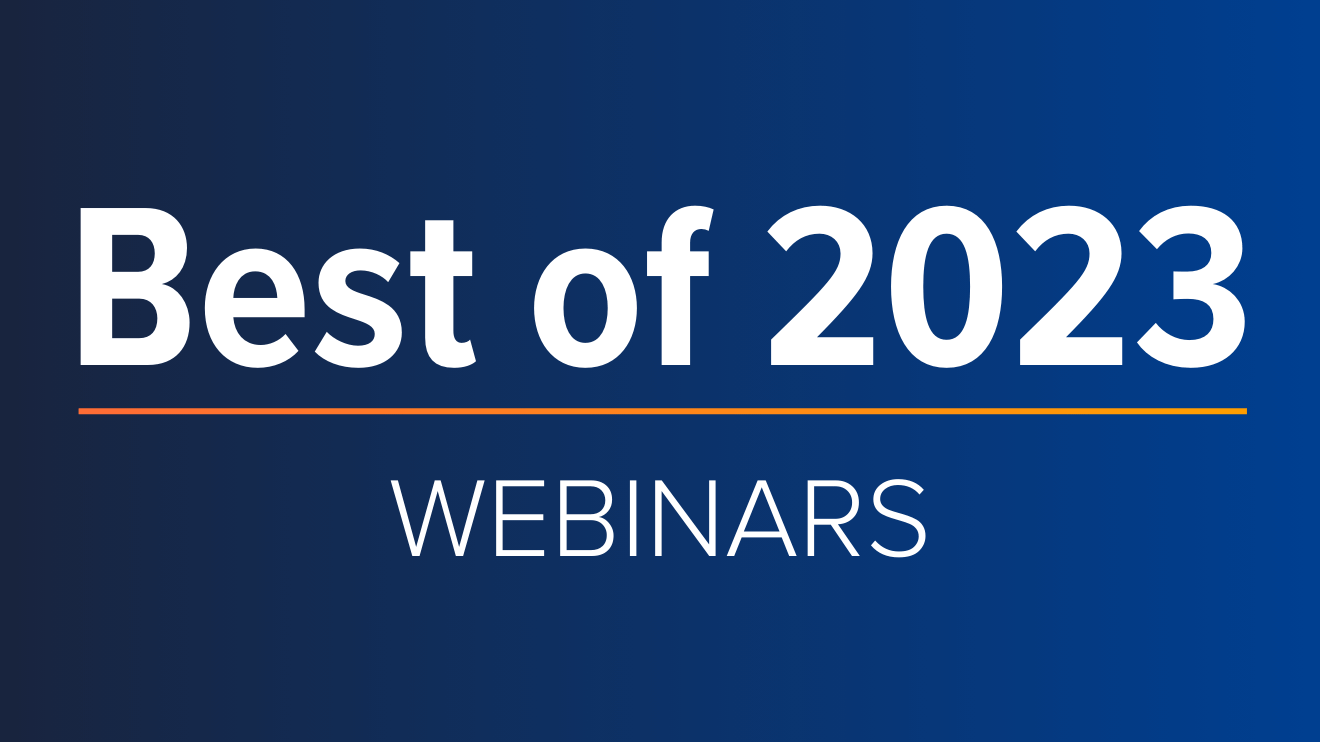 Webinars & Events
ICYMI: Cision's Top 5 Webinars of 2023
The end of the year is just around the corner, which means time to start building strategic plans, setting priorities, establishing goals and ultimately ensuring everything is ready and in place for success in the year ahead. One great way to make...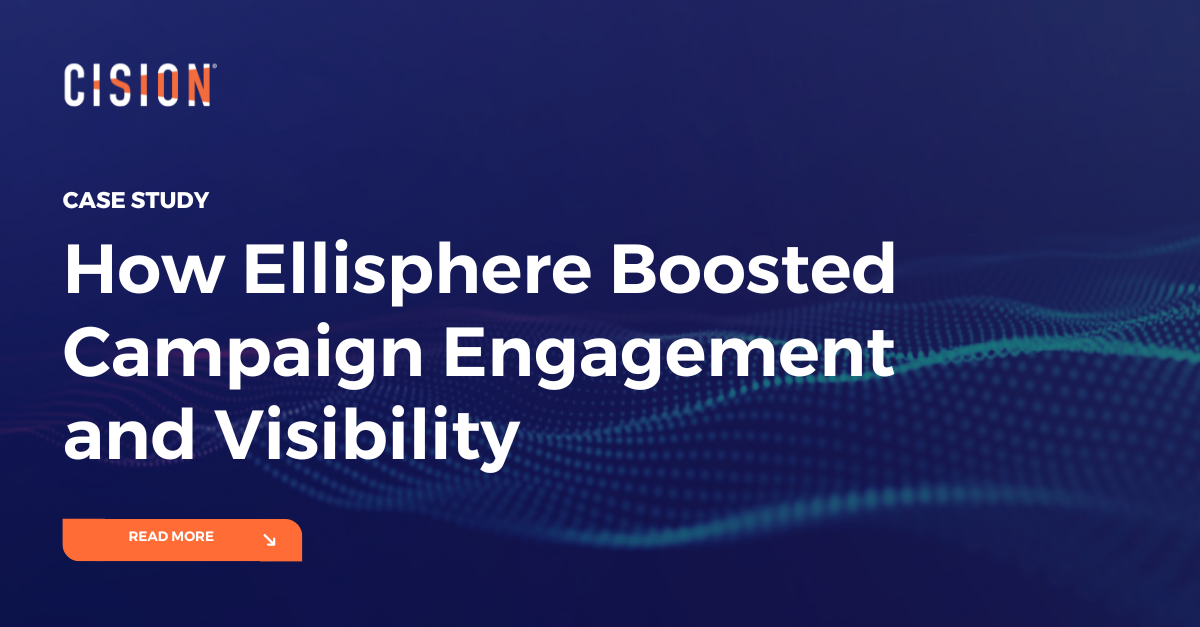 Success Stories
How Ellisphere Boosted Campaign Engagement and Visibility
Find out how Ellisphere increased engagement on their campaign content by up to 48% using our Multichannel News Releases and Guaranteed Paid Placement.