---
Subscribe Now to get the UK Media Moves every Tuesday and Thursday
Straight to your inbox - including the latest Media Awards and Events!
---
Cheltenham Live
Daily Mirror
Find Your Expert
glass
HELLO!
Iliffe Media
MyLondon
The Shetland Times
The Sun
The Telegraph
WalesOnline
Yorkshire Evening Post
Freelance Update - Anita Bhagwandas
International Media Moves

Cheltenham Live
Reach is launching Cheltenham Live as a local news channel as part of the Gloucestershire Live website. Chief Cheltenham Reporter Robin Jenkins, who will lead coverage on the new section, can be contacted via email.

Daily Mirror
Shani Cohen has joined the Content Commercialisation team at the Daily Mirror as their new Consumer Writer. Shani was previously a Marketplace Copywriter for Wowcher.

Find Your Expert 
Freelance journalist Lauren Libbert and news broadcaster Samantha Simmonds have launched a new website directory www.findyourexpert.co.uk, connecting diverse voices to the media. It enables journalists from across print and digital media, radio and TV to have direct contact with a leading range of diverse experts for commentary. The service is free to journalists and involves a sign up under 'Media Register' and approval from a site administrator. 100s of experts have already signed up to the site and are ready and waiting to be contacted by journalists. Find Your Expert can be found @findyourexpert on Twitter and Instagram.

glass
Imogen Clark has been appointed Deputy Managing Editor at glass magazine. Imogen joined them last year as Editorial Assistant, writing for both the UK/US and Hong Kong sites. She can be reached via email or found on Linkedin.

HELLO!
Charlotte Jolly has returned from maternity leave to resume her role as Beauty Director across HELLO! and HELLO! Fashion. Charlotte can be reached via email or found on Instagram @mscharliejolly

Iliffe Media
Andrew Brookes has joined the Lincolnshire Free Press and the Spalding Guardian as a Senior Reporter. Andrew can be reached via email or found on Twitter @spaldingandrewb

MyLondon
Lucy Williamson has been appointed as a Reporter for MyLondon, joining them from her Editorial Assistant role at The Lancet. Lucy, who started her NCTJ diploma in September, can be found on Twitter @lucycwilliamson

The Shetland Times
Alistair Munro has been appointed Editor at The Shetland Times, joining them from his Senior Reporter role at The Press & Journal. Alistair, who can be reached via email, will work alongside outgoing Editor Adam Civico for a month to ensure a smooth transition.

The Sun
Lucy Alderson has joined The Sun as a Digital Consumer Reporter. Lucy, previously at B2B titles including Estates Gazette and Construction News, can be found on Twitter @LucyAJourno
Emily Downes has joined The Sun as a Digital Consumer Reporter team. She can be reached via email.

The Telegraph
Hannah Uttley is now Deputy Business News Editor at The Telegraph, which she joined in 2019 as a Business Reporter. Contact Hannah via email or find her on Twitter @huttleyjourno

WalesOnline
Will Hayward has been appointed Welsh Affairs Editor at WalesOnline after one year as Acting Political Editor. He will continue to cover politics in the role and can be reached at the same email address. His Twitter handle is @WillHayCardiff

Yorkshire Evening Post
Former Head of News Joseph Keith has been appointed Deputy Editor at the Yorkshire Evening Post. He can be reached at the same email address or found on Twitter @JosephKeithYEP

Freelance Update - Anita Bhagwandas
UGLY, the first book from Anita Bhagwandas, is due to be published in Spring 2022 by Bonnier. A melding of history, pop culture, psychology and memoir, this non-fiction title will examine where our beauty standards come from and how they shape what we see when we look in the mirror. Anita is a multi-award-winning journalist, social commentator, broadcaster, diversity advocate and Beauty Director with over 10 years' experience working for the UK's top women's titles such as Women's Health, Marie Claire and most recently Stylist magazine as Beauty Director. Find Anita on social media as @ItsMeAnitaB


International Media Moves

The Valencian
This new venture brings together a pool of talented writers who live in Valencia, with Eugene Costello as Editor. It aims to promote the city and the wider Comunidad (the region) for the benefit of residents who are more comfortable with English, as well as visitors and those considering joining the team by moving to Valencia. The website, which is available in seven other languages, will focus on news of exciting developments in Valencia, plus features looking into the people from, and stories about, the city. The Valencian will also have a good sprinkle of 'what's on' guides promoting art exhibitions and leisure opportunities, including restaurant and bar reviews, hotels and travel from Valencia, both within the Comunidad and at one of the more than 100 direct destinations from Valencia Airport. Property is also a key area. Visit www.valencian.es

Avvenire
The Italian Catholic daily newspaper Avvenire has launched the new fortnightly supplement L'Economia Civile, which is focused on innovative finance, social impact technologies and renewable energy. The free supplement is available every other Wednesday, with the intention of soon becoming weekly. Marco Girardo, Economy Editor at Avvenire, is Editorial Coordinator of L'Economia Civile. He can be found on Twitter @marcogirardo

Innovation Post 
The Italian online digital technology newspaper Innovation Post is now part of the editorial group Digital360. Franco Canna, Founder and Director of the portal, will remain in charge of the editorial team as Managing Director. He can be found on Twitter @franco_canna.

news.com.au
Mariela Summerhays has commenced a new role as Best of Editor at news.com.au. Mariela is currently building a database of experts in the fields of beauty, kitchen appliances, sport and homewares. She is looking to hear from professional chefs, nutritionist, interior designers, and other specialists in the specified sectors.

Yahoo! Lifestyle Australia
Kristine Tarbert is now Features & Health Editor at Yahoo! Lifestyle Australia. Previously Senior Lifestyle and Entertainment Producer, Kristine can be reached with human interest stories, health and fitness, travel, food, beauty, and entertainment news via email. She can also be found on Twitter @kristinetarbert
---
Find contacts in the media: learn more about Cision Connect to improve your earned media outreach, build better relationships with the media, and secure more coverage

Natalie is Cision UK's Senior Content Editor, based in London. She manages the UK Media Moves newsletters, which showcase the latest journalist news and moves, as well as highlighting industry events and awards.
Learn More. Do More. demo new
PR Tips, Case Studies, and Product Updates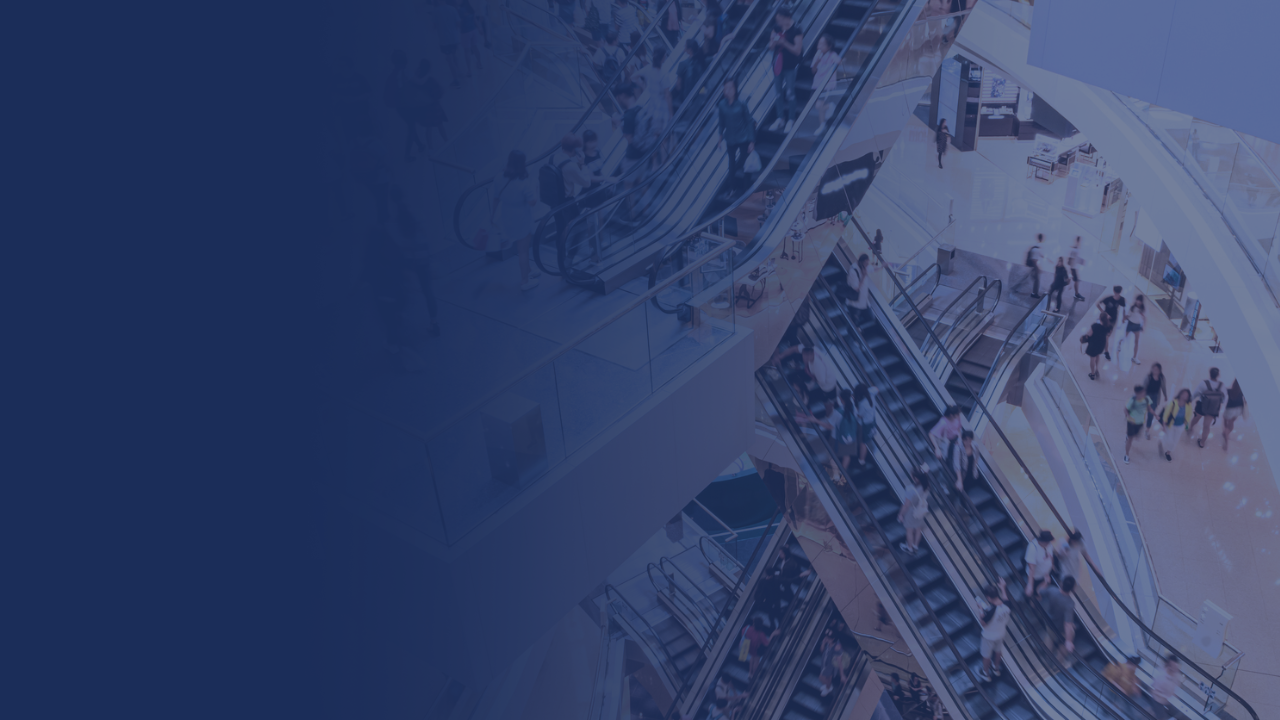 White Papers
Black Friday 2023: Media Snapshot
Arriving the Friday after Thanksgiving in the US, Black Friday signifies the start of Christmas shopping season for many, with discount prices leading to a highly profitable period for retailers. Black Friday has grown into a global event, driven by ...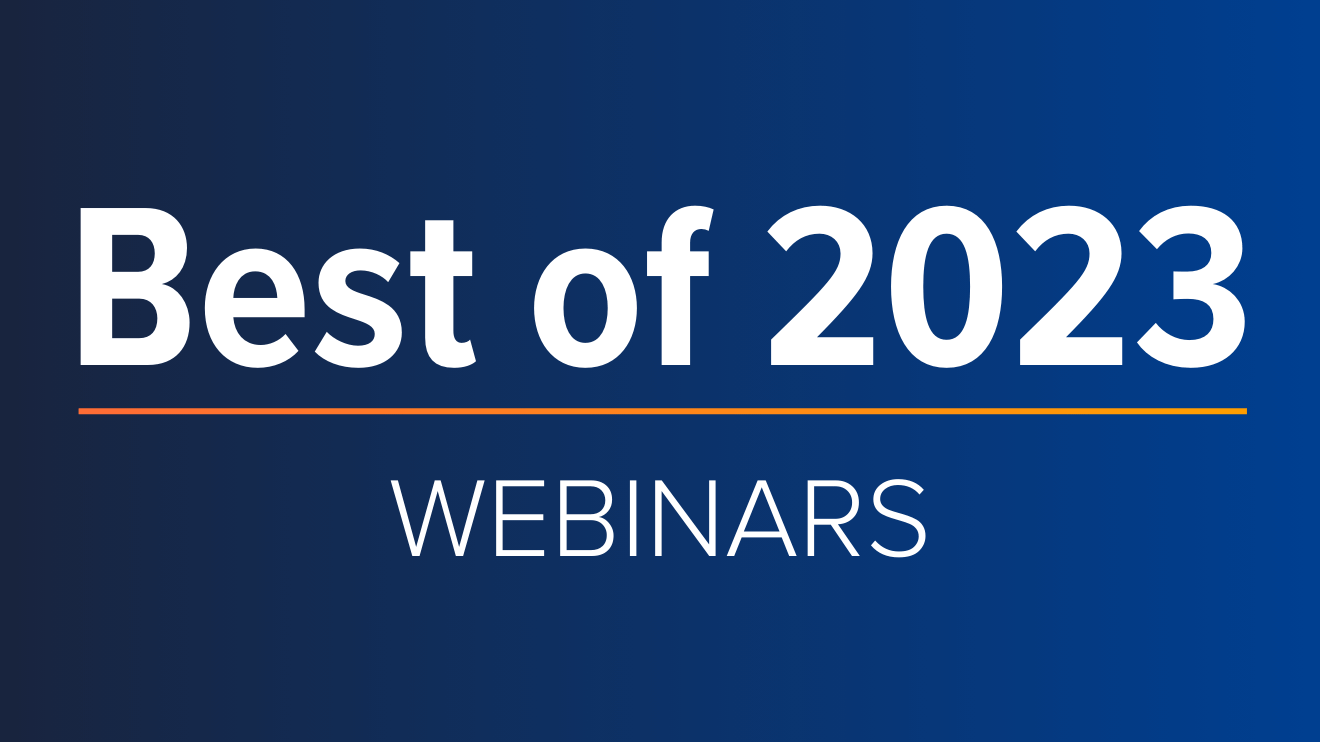 Webinars & Events
ICYMI: Cision's Top 5 Webinars of 2023
The end of the year is just around the corner, which means time to start building strategic plans, setting priorities, establishing goals and ultimately ensuring everything is ready and in place for success in the year ahead. One great way to make...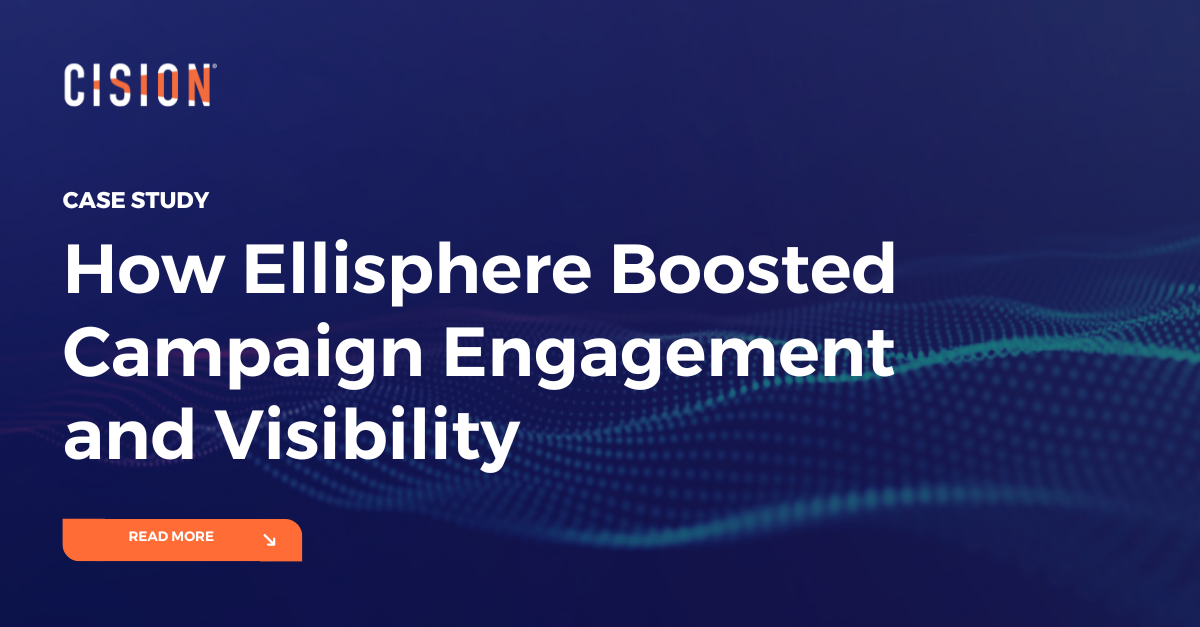 Success Stories
How Ellisphere Boosted Campaign Engagement and Visibility
Find out how Ellisphere increased engagement on their campaign content by up to 48% using our Multichannel News Releases and Guaranteed Paid Placement.