---
Subscribe Now to get the UK Media Moves every Tuesday and Thursday
Straight to your inbox - including the latest Media Awards and Events!
---
Broadcast
Business News Wales
DMG Media
E&T Magazine
Financial Times
The Herald (Scotland)
Immediate Media
The Independent
ITV News
loveFOOD
Marie Claire
Muddy Stilettos
PA Media
Reuters
The Telegraph
Vogue Business
womanandhome.com
Your Day


Broadcast
Ellie Kahn recently started as a Senior Reporter at Broadcast magazine, having joined them from Planning magazine. Ellie can be reached via email or found on LinkedIn.

Business News Wales
Sally Hales has been appointed Editor of Business News Wales following three years of freelancing. She has been writing, sub-editing and editing content for more than 15 years across local and national newspapers, magazines and websites on subjects as diverse as business, news, the arts and travel. The title's Founder and Managing Director Mark Powney will now focus on growing the business.

DMG Media
DMG Media has announced the launch of Eliza, a digital lifestyle brand for millennial women. Launching in Spring 2022, Eliza will combine first-class beauty and fashion content with personalised shopping experiences to help women to shop smarter. They can be found on Instagram @eliza.co.uk. The team would like to hear about fashion and beauty news, along with new launches, brand updates and sustainable shopping initiatives.
Editor: Joanna Bridger
Fashion Editor: Krissy Turner
Beauty Editor: Rebecca Fearn 
Social Media: Georgia Shepheard
For publishing enquiries: Natasha Mcnamara

E&T Magazine
Conor McGlone is now working for the Institution of Engineering and Technology (IET) title E&T Magazine as an Investigative Journalist. He is investigating issues including the roll out of electrical vehicles, organised waste crime and engineering solutions to major environmental incidents. Conor was previously with Haymarket as a Senior Digital Reporter on the ENDS Report. He can be found on Twitter @conormcg1one and LinkedIn.

Financial Times
Dan Stewart, previously International Editor at Time Magazine, has joined the Financial Times as Longform Editor. He can be found on Twitter @thatdanstewart

The Herald (Scotland)
Hannah Rodger has been promoted to Westminster Editor from Westminster Correspondent at The Herald. Hannah, previously a Chief Reporter for the Herald on Sunday, can be found on Twitter @HRwritesnews

Immediate Media
Samuel Goldsmith has joined Immediate Media as Food Copy Editor, working across the print and online editions of BBC Good Food and olive. Samuel previously worked at Future as Food Editor and is Vice-Chair of the Guild of Food Writers. He can be reached via email or found on Instagram @samuelwgoldsmith

The Independent
Mared Parry has been appointed Short Form Content Editor at The Independent. Mared joins the multimedia team at the end of the month from OK! magazine and will be covering all lifestyle and showbiz news with a video slant. She would love to hear from PRs with all things celebrity, TV, film, fashion, beauty, food, drink, travel, culture, events and more. Mared can be found on Instagram @maredparry

ITV News
ITV National and International Evening News will become an hour-long programme from March 2022, ITV has announced. The new hour-long weekday national and international news programme at 6.30pm will build on the success of the current 30-minute programme. 27 new journalists, producers and multi-skilled camera operators/video editors are being recruited to join the programme alongside ITV's existing specialist editors and correspondents. New appointments include correspondents being taken on in Wales, Scotland and the north of England to work towards the programme. As well as general correspondents, there will also be a new Social Affairs reporter based in the north of England.

loveFOOD
Rachael Hogg has joined loveFOOD and loveEXPLORING as features editor. She would like to hear from PRs about chef interviews, recipes, product reviews, press trips, food and drink news, and research. Rachael was previously editor of FoodTribe and can be found tweeting @RachaelHogg and on Instagram @Rachael_L_Hogg.

Marie Claire
Grace Lindsay has started at Marie Claire as an Ecommerce Writer, joining them from HELLO! magazine. Grace will be covering everything from the best makeup and skincare deals, trends, royal fashion, fitness guides and more. She can be reached via email or found on LinkedIn.

Muddy Stilettos
Freelance journalist Amy Dawson will be joining Muddy Stilettos, the UK's No1 lifestyle platform for women outside London, as Norfolk Editor at the start of February. Amy, who has previously worked as a writer and editor for publications including Fabulous, The Daily Mail, Metro, Yahoo and the BBC, would love to hear from Norfolk businesses about new launches, local trends and exciting happenings. She runs the Muddy Stilettos Norfolk social media pages including @muddynorfolk

PA Media
Rebecca Speare-Cole has started at PA Media as a Reporter covering general news. Rebecca, previously previously freelance, was also a News Reporter for the Evening Standard. She can be reached via email or found on Twitter @rspearecole

Reuters 
Simon Jessop has been named Editor, Sustainable Finance at Reuters. Simon was previously Chief Correspondent on the same beat and prior to that covered the investment industry in EMEA. He writes about sustainable finance across banking, insurance, asset management and regulation, globally. Simon can be found on LinkedIn. 

The Telegraph
Jack Maidment, currently Deputy Political Editor for MailOnline, has been appointed Politics Live Blog Editor for The Telegraph. Jack, who previously worked as a Political Correspondent for The Telegraph, returns to the title in March. He can be found on Twitter @jrmaidment

Vogue Business
Maliha Shoaib is Editorial Associate at Vogue Business. She won the inaugural Vogue Business Talent Competition and completed an internship with the editorial team as part of the prize. Maliha is interested in analysis of the fashion industry from a broader cultural lens, covering a range of topics from the representation and treatment of minority communities in fashion to the impact of the supply chain. She is particularly interested in the intersection between fashion and race. In her writing she aims to highlight underrepresented perspectives and point out the blind spots in mainstream culture. Maliha can be found on LinkedIn, Twitter @malihashoaib_ and Instagram @malihashoaib_. Her portfolio is here.

womanandhome.com
Rivkie Baum has been appointed Fashion Channel Editor of womanandhome.com at Future Plc. Rivkie is interested in hearing about fashion news and brand launches, as well as seasonal product and collections; she can be reached via email. Her Instagram is @rivkiestyles

Your Day
Sarah Tippett has been appointed Editor of the newly launched wedding magazine, Your Day. The quarterly title is available in Waitrose, Sainsbury's, Tesco, M&S, WHSmith, Waterstones and all good newsagents across the UK, and will also be available in 12 countries worldwide, including coast-to-coast Barnes & Noble stores in the US. Sarah can be reached via email or found on LinkedIn. Discover Your Day on Instagram at @yourdaymag
---
Find contacts in the media: learn more about Cision Connect to improve your earned media outreach, build better relationships with the media, and secure more coverage

Natalie is Cision UK's Senior Content Editor, based in London. She manages the UK Media Moves newsletters, which showcase the latest journalist news and moves, as well as highlighting industry events and awards.
Learn More. Do More. demo new
PR Tips, Case Studies, and Product Updates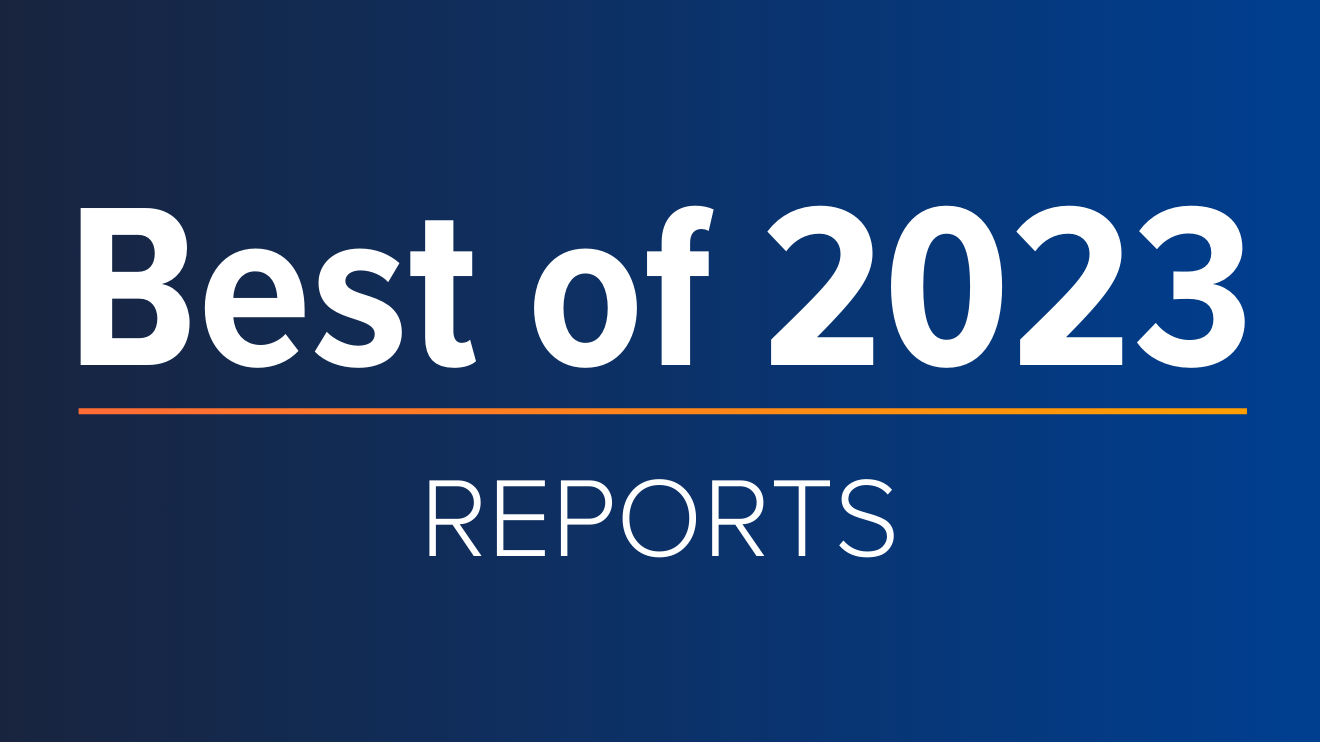 White Papers
ICYMI: Cision's Top Guides & Reports of 2023
With 2023 coming to a close and a new year rapidly approaching, now is the perfect time to reflect on the past year, lessons learned – and start setting the stage for a successful 2024. In the always-on, ever-evolving PR and comms industry, staying...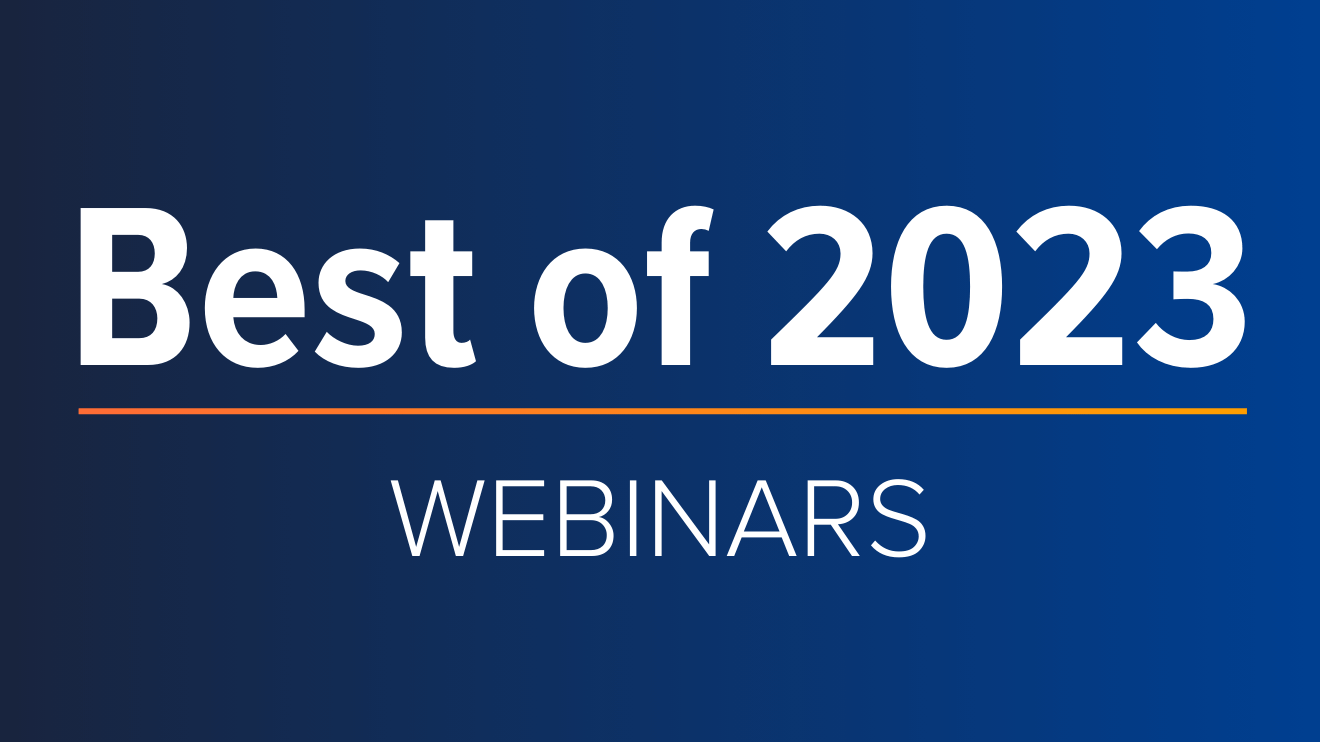 Webinars & Events
ICYMI: Cision's Top 5 Webinars of 2023
The end of the year is just around the corner, which means time to start building strategic plans, setting priorities, establishing goals and ultimately ensuring everything is ready and in place for success in the year ahead. One great way to make...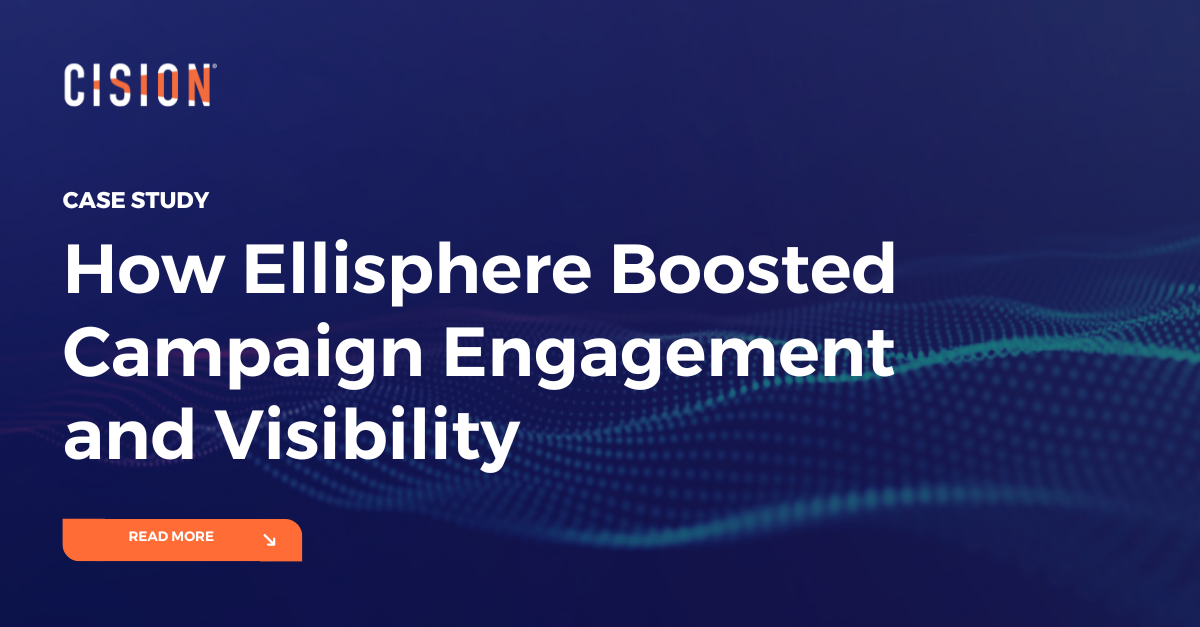 Success Stories
How Ellisphere Boosted Campaign Engagement and Visibility
Find out how Ellisphere increased engagement on their campaign content by up to 48% using our Multichannel News Releases and Guaranteed Paid Placement.