---
Subscribe Now to get the UK Media Moves every Tuesday and Thursday
Straight to your inbox - including the latest Media Awards and Events!
---


The Banker
Bloomberg
Bristol Live
Cruise Blondes
Financial Times
Good Health, Wellbeing & The Great Outdoors
Hearst UK
MyLondon
New Scientist
Noon
openDemocracy
Reach plc
React News
SpaceNews
Freelance Update - Ruth Emery
Freelance Update - David Nicholson
Freelance Update - Joshua Poyser
International Media Moves
The Banker
Joy Macknight (@joymacknight) has been appointed Editor of The Banker following the retirement of Brian Caplen. Joy first joined The Banker in 2015 as Transaction Banking and Technology Editor, following more than a decade at publications covering financial services and technology. She was promoted to Deputy Editor shortly after joining the team and has been Managing Editor since 2019. 

Bloomberg
Fiona Rutherford is now a US Healthcare Reporter for Bloomberg. Fiona, who is based in the New York office, was previously News Editor (Social and Video Production) at Bloomberg QuickTake. Reach her via email or find her on Twitter @Fi_Rutherford

Bristol Live
Oscar Dayus is now a Digital Journalist working across Bristol Live, Gloucestershire Live and Somerset Live. Prior to joining Reach, he was News Editor for PCGamesN. Contact Oscar via email or find him on Twitter @dayusz

Cruise Blondes
Award-winning travel editors and globetrotters Editors Rebecca Barnes and Karen Pasquali Jones have launched Cruise Blondes, a premium digital platform dedicated to all things cruise and life on the world's oceans and rivers. Rebecca and Karen, who have collectively written for the Sunday Times, The Independent, Daily Mail, The Mirror, Cruise International, The Telegraph and other weekly and monthly publications, can be contacted via email. They can also be found tweeting at @BlondesCruise and on Instagram at @cruiseblondes

Financial Times
Elizabeth Pears has joined the Financial Times as Newsdesk Editor following her maternity leave. Previously News Editor at BuzzFeed UK, Elizabeth can be found on Twitter @bizpears

Good Health, Wellbeing & The Great Outdoors
Scotland's free consumer magazine formerly known as Holistic Scotland Magazine has rebranded as Good Health, Wellbeing & The Great Outdoors. The title, now dubbed Good Health Magazine for short, has been put on hold for the last 16 weeks due to the impact of the coronavirus, but will return this Summer in print and online. Initially launched in 2018, the publication is free to pick up from most independent health stores and Maggie's centres, as well as selected clinics, cafes, spas, salons, ecology centres and yoga studios. Send press releases and pitches to their new email address.

Hearst UK
Yanar Alkayat is now Health & Fitness Testing Manager at the Hearst Institute. She was previously a Branded Content Editor at Hearst. Yanar is heading up the new health & fitness product testing division at Hearst Institute covering gym equipment, fitness and outdoor apparel, shoes and kit, fitness and health tech, sports nutrition and everything in between. She would like PRs and brands to add her to their mailing list and let her know of any upcoming launches. Yanar can be found on Instagram @yanarfitness

MyLondon
Jamie Phillips has been appointed Crime and Court Reporter at MyLondon. Jamie, currently a Senior Reporter for HampshireLive and SurreyLive, starts his role shortly. He can be found tweeting at @JPhillips_SJ

New Scientist
The New Scientist has been sold to DMGT, which owns the Mail titles, the Metro and the i newspaper. The New Scientist magazine and website will remain editorially independent under the new ownership.

Noon
Eleanor Mills (@EleanorMills) is Founder and Editor-in-Chief of the new digital platform Noon, which launches on Monday and aims to empower women in midlife. Find Noon on Twitter @fromnoon and Instagram @uponnoon or subscribe to their newsletter.

openDemocracy
Olivia Crellin has joined the media platform openDemocracy as Head of Multimedia. Olivia, previously a journalist for BBC World (News) and BBC World Service, can be reached via email or found on Twitter @OliviaCrellin

Reach PLC
The team on the Reach PLC Celebrity and Entertainment Desk (OK!, new!, S Mag, Saturday, Notebook, We Love TV, Love Sunday, Hot TV, TV Life, ok.co.uk, Star TV) is now as follows:
Lisa Jarvis is Acting Celebrity & Entertainment Director
Jenny Kyte is Acting Deputy Celebrity & Entertainment Director
Sarah Morton is Celebrity Editor while Gemma McCartney is Deputy Celebrity Editor. They are both interested in hearing about exclusive celebrity interviews and shoot opportunities.
Clare Fisher is Entertainment Editor and Kat Romero is Deputy Entertainment Editor. They are interested in hearing about exclusive celebrity news stories, royal news stories and interviews, celebrity interview opportunities, review opportunities for books, music, and events.
TV Editor Jenny Rodger, Deputy TV Editor Tricia Martin, Senior Writer Rianne Ison and Writer Chloe Alexandrou want to hear about TV screeners, events, round tables and interview opportunities
Senior Writer Kirsty Hatcher and Writer Emily Whitwam are interested in exclusive celebrity interview opportunities for photoshoots, as well as celebrity events and parties.
Senior Writer Georgia Trevitt and Writers Ellie Kirwin and Anna Matheson are interested in celebrity interview opportunities, celebrity events and parties and celebrity news stories.

They can all be reached using the format firstname.lastname@reachplc.com.

React News
Alessia Pirolo is now Finance Editor at React News, where she covers distressed debt, loan origination and refinancing in the commercial real estate market. Alessia, previously Head of NPL Coverage at Debtwire, can be found on Twitter @alessiapirolo

SpaceNews
Jason Rainbow has moved to SpaceNews from Finance Information Group, where he was Group Editor-in-Chief for Connectivity Business (formerly SatelliteFinance/TelecomFinance) and Transaction Advisors. Now a Senior Staff Writer, Jason can be found on Twitter @JasonRainbow and LinkedIn.


Freelance Update - Ruth Emery
Ruth Emery has left her role as Editor of Times Money Mentor and is available for freelance writing and editing, and consultancy work. She has more than 15 years' experience in financial and consumer journalism, across both print and online media. Her bylines include The Times, The Sunday Times, the FT, The Guardian, Forbes and Time Out. Ruth can be found on Twitter @Ruth_Emery and LinkedIn.

Freelance Update - David Nicholson
Freelance Journalist David Nicholson writes about business, sport, technology, politics and real estate, and his work has appeared in The Wall Street Journal, Financial Times, Forbes, The Sunday Times and The Guardian. Visit David's website or read his latest LinkedIn blog post. He can be reached via phone or email.

Freelance Update - Joshua Poyser
Joshua Poyser is available for commissions relating primarily to travel, but also food, global matters and geopolitical issues. Reach Josh by phone or email, or find him on Twitter @joshpoyser. His portfolio can be viewed here.


International Media Moves

Vozpópuli 
Juan T. Delgado G. Abadillo is now Economy Editor for the Spanish online newspaper Vozpópuli. He was previously covering the same role at El Independiente. Juan can be found on Twitter @juantdelgado

Brisbane Times
Cloe Read is a new Journalist at the Brisbane Times. Prior to this, she was a Journalist at The Courier Mail. Cloe covers crime, breaking and general news, and health. She can be found tweeting at @cloe_read

CRN Australia
Ben Moore has started as a Journalist at CRN Australia. He is a former Channel Editor for Techday in New Zealand. CRN Australia provides technology news, channel news and tools for value added resellers (VARs), tech integrators, computer consultants and resellers. Press releases, story pitches and other items should be sent via email. Ben can be found on LinkedIn. 
---
Find contacts in the media: learn more about Cision Connect to improve your earned media outreach, build better relationships with the media, and secure more coverage

Natalie is Cision UK's Senior Content Editor, based in London. She manages the UK Media Moves newsletters, which showcase the latest journalist news and moves, as well as highlighting industry events and awards.
Learn More. Do More. demo new
PR Tips, Case Studies, and Product Updates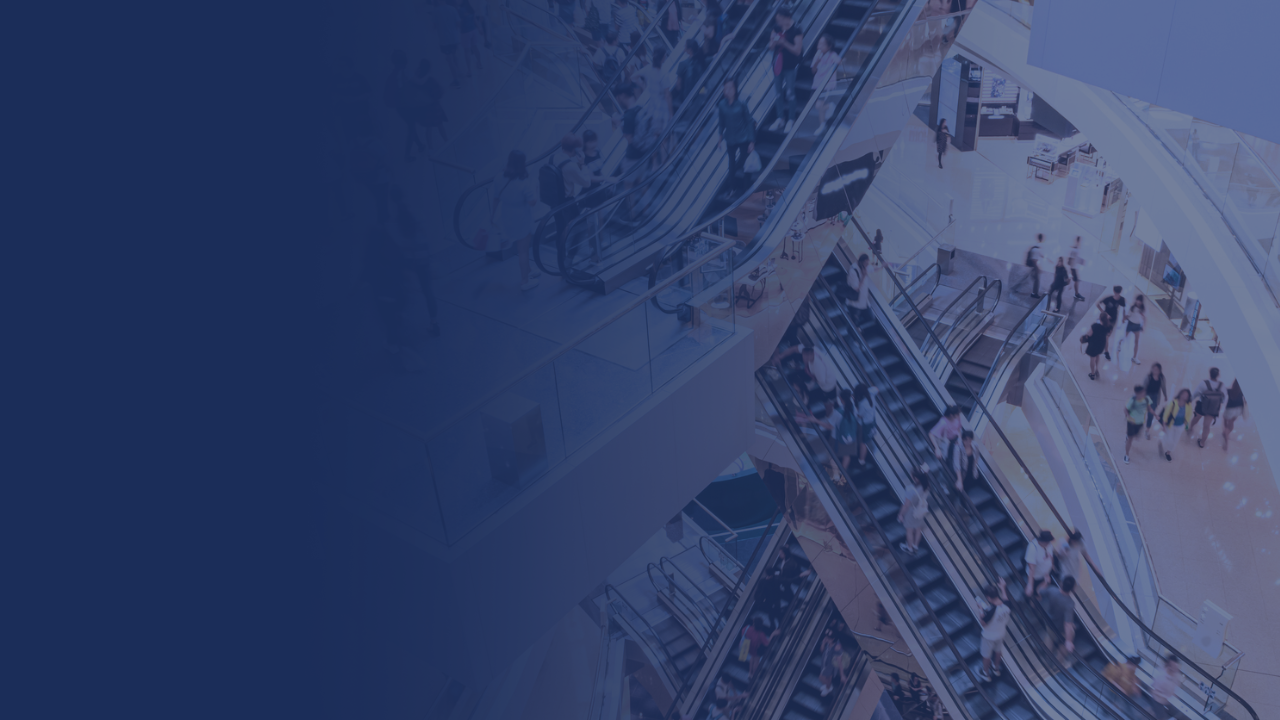 White Papers
Black Friday 2023: Media Snapshot
Arriving the Friday after Thanksgiving in the US, Black Friday signifies the start of Christmas shopping season for many, with discount prices leading to a highly profitable period for retailers. Black Friday has grown into a global event, driven by ...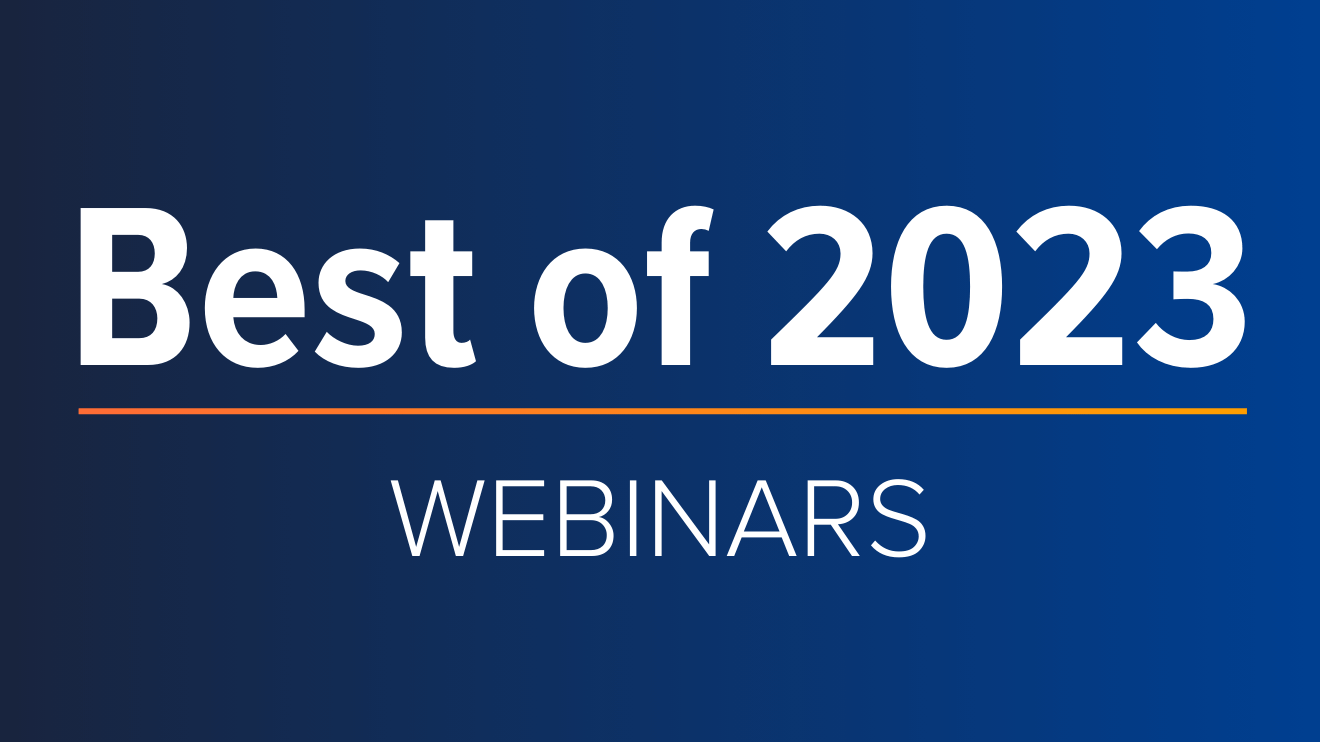 Webinars & Events
ICYMI: Cision's Top 5 Webinars of 2023
The end of the year is just around the corner, which means time to start building strategic plans, setting priorities, establishing goals and ultimately ensuring everything is ready and in place for success in the year ahead. One great way to make...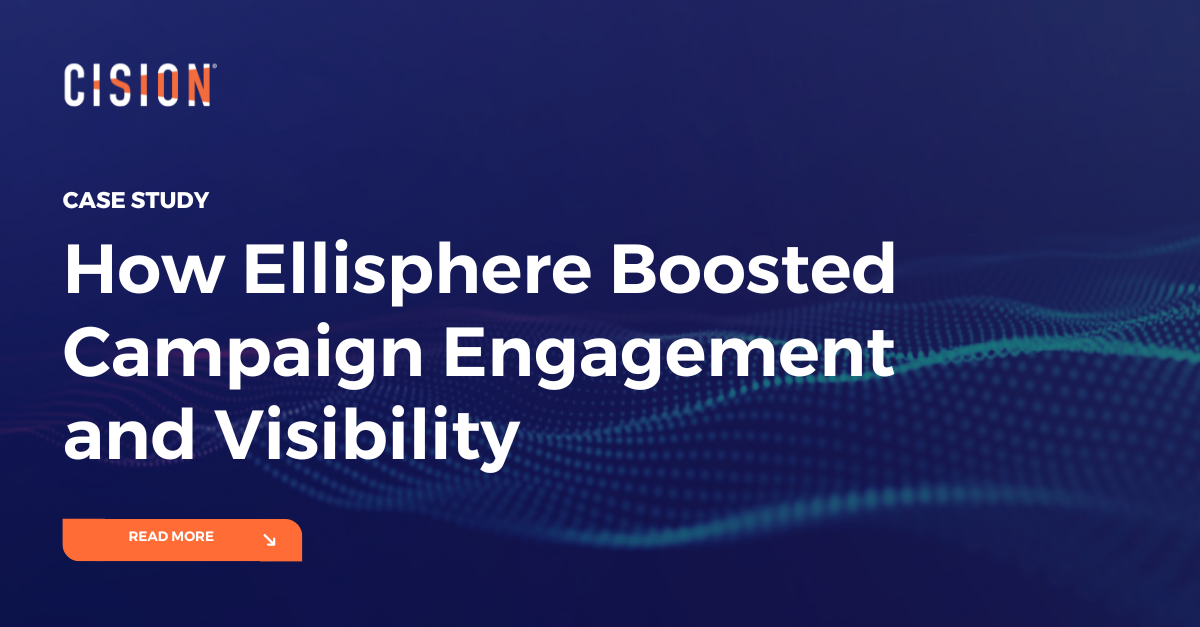 Success Stories
How Ellisphere Boosted Campaign Engagement and Visibility
Find out how Ellisphere increased engagement on their campaign content by up to 48% using our Multichannel News Releases and Guaranteed Paid Placement.