---
Subscribe Now to get the UK Media Moves every Tuesday and Thursday
Straight to your inbox - including the latest Media Awards and Events!
---
The BMJ
BUSES
Fortean Times
The Independent
Insider UK
Insurance Age
JPIMedia
Matlock Mercury
MindJournal
Newsweek
PIBE
Reach plc
Undercurrent News
UNLEASH
Freelance Update - Celia Lyttelton
International Media Moves

The BMJ
Pharmacist and Clinical Editor Kristoffer Stewart has been appointed Section Editor at BMJ Best Practice and BMJ Learning. Kristoffer, also a Teacher Practitioner at Kingston University, can be reached via email. His Twitter handle is @pharmkristoffer

BUSES
James Day, former Editor of Coach & Bus Week, has joined BUSES magazine as Editor. He succeeds Alan Millar, who held the role since 1999, and is now Consultant Editor. James can be found on Linkedin.

Fortean Times
Nigel Watson is a new columnist for Fortean Times. He will be covering news and comment about unidentified flying objects (UFOs). Nigel is the author of 'Captured by Aliens? A History and Analysis of American Abduction Claims.' (McFarland, 2020). He looks at how the idea of alien abductions came to prominence in the USA and spread throughout the world.

The Independent
Kate Plummer is now working at The Independent as an indy100 writer and is primarily interested in politics, current affairs, social justice and similar topics. She was a Politics Reporter at Scram News and has freelanced for VICE, Metro, Huffington Post, The Times, the Daily Mail and other outlets. She can be found as @KateEPlummer on Twitter.

Insider
Rachel Hosie has changed roles at Insider, where she is now a Senior Health Reporter specialising in fitness and nutrition. Previously a Senior Lifestyle Reporter, Rachel can be found on Twitter @rachel_hosie and Instagram @rachel_hosie

Insurance Age
Cristina Diciu has joined Insurance Age as a Reporter. Cristina, who gained her MA in Journalism last year, can be found on Linkedin.

JPIMedia
Mark Thompson, previously Head of Audience (North) is now Editor of JPIMedia Online. Mark is overseeing digital editorial for the publisher, including the recently launched title NationalWorld. Reach Mark via email or find him on Twitter @markdesthompson

Matlock Mercury
Andrew Wakefield, previously Deputy Communities Editor at JPIMedia, has been appointed Editor of the Matlock Mercury. He can be reached at the same email address or found on Twitter @AndyTWakefield

MindJournal
Former FashionBeans Deputy Editor Luke Todd has joined men's wellness brand MindJournal as Content & Creative Lead. Luke, who has been freelance since January 2020, has also written for GQ, Mr Porter and The Independent. He will be working alongside founders Ollie Aplin and Natasha Baker to expand MindJournal with a new editorial section, products and collaborations.

Newsweek
Rebecca Flood is now a Senior Internet Culture & Trends Reporter for Newsweek. Rebecca, previously a Digital Writer for Fabulous at The Sun, can be found on Twitter @thebeccaflood

PIBE
Sarah Barnes has joined PIBE magazine as Beauty Editor. Sarah can be found on Instagram as @sarahbarnsey

Reach plc
Richard Blackledge has joined Reach as Digital Publishing Editor to support their online network. Richard previously held various roles with JPIMedia since joining The Star (Sheffield) in 2009 as a Reporter. Contact him via email or find him on Twitter @rblackledge

Undercurrent News
Yannick Guerry is now Editor of Undercurrent News, the trade publication for the global seafood industry. Yannick joins them from the Insurance Times, where he was Editor for two years. Reach him via email or find him on Linkedin.

UNLEASH
After three years writing about pharma and med tech for GlobalData's Verdict, Allie Nawrat is now a journalist for UNLEASH, a new online publication focused on HR Tech and the future of work. She writes a mixture of news and features on a range of different topics within the future of the work space but is primarily focused on big names in the tech industry and what they are up to in the HR tech space. Allie can be found on Twitter @AllieRN13

Freelance Update - Celia Lyttelton
Celia Lyttelton is available for freelance writing on interiors (homes and gardens), art, and famous people in the arts (actors, artists, architects). Celia is an art and scent critic and writes on beauty and perfume. She has written for numerous magazines, papers and journals around the world, ranging from Vogue, Elle Decoration, Tatler, World of Interiors, Harpers & Queen and Talk magazine to Art & Auction in the US and the Evening Standard, Telegraph and Independent in the UK. Celia can be found on Instagram @lyttelton.celia



International Media Moves

BFC TV 
The Italian private business TV network BFC TV, in cooperation with Forbes Italia, has launched the new show weekly 'Forbes Mobility'. The programme, which airs at 9:30pm on Fridays, covers cycling, bikes, bike sharing and smart mobility. Directed by Alfonso Rizzo and Serena Cappelletti, the show is also available online.

Esquire Italia 
Massimo Russo is now Director of Esquire Italia. He was previously Chief Product Officer Europe at Hearst Magazines, a role he will maintain alongside his new responsibilities. Massimo can be found on Twitter @massimo_russo

RAI Radio 3 
Andrea Montanari is now Managing Director of the Italian national radio station RAI Radio 3. He succeeds the recently retired Marino Sinibaldi. A former RAI Reporter, Andrea has previously held roles as Director of the news programmes TG1 and Giornale Radio.

Professional Beauty Australia
Ruby Feneley is now Beauty Editor at Professional Beauty Australia. Ruby also is a Freelance Editor, Writer and Content Producer. Previously Bespoke Journalist for Mumbrella, she can now be found on LinkedIn.
---
Find contacts in the media: learn more about Cision Connect to improve your earned media outreach, build better relationships with the media, and secure more coverage

Natalie is Cision UK's Senior Content Editor, based in London. She manages the UK Media Moves newsletters, which showcase the latest journalist news and moves, as well as highlighting industry events and awards.
Learn More. Do More. demo new
PR Tips, Case Studies, and Product Updates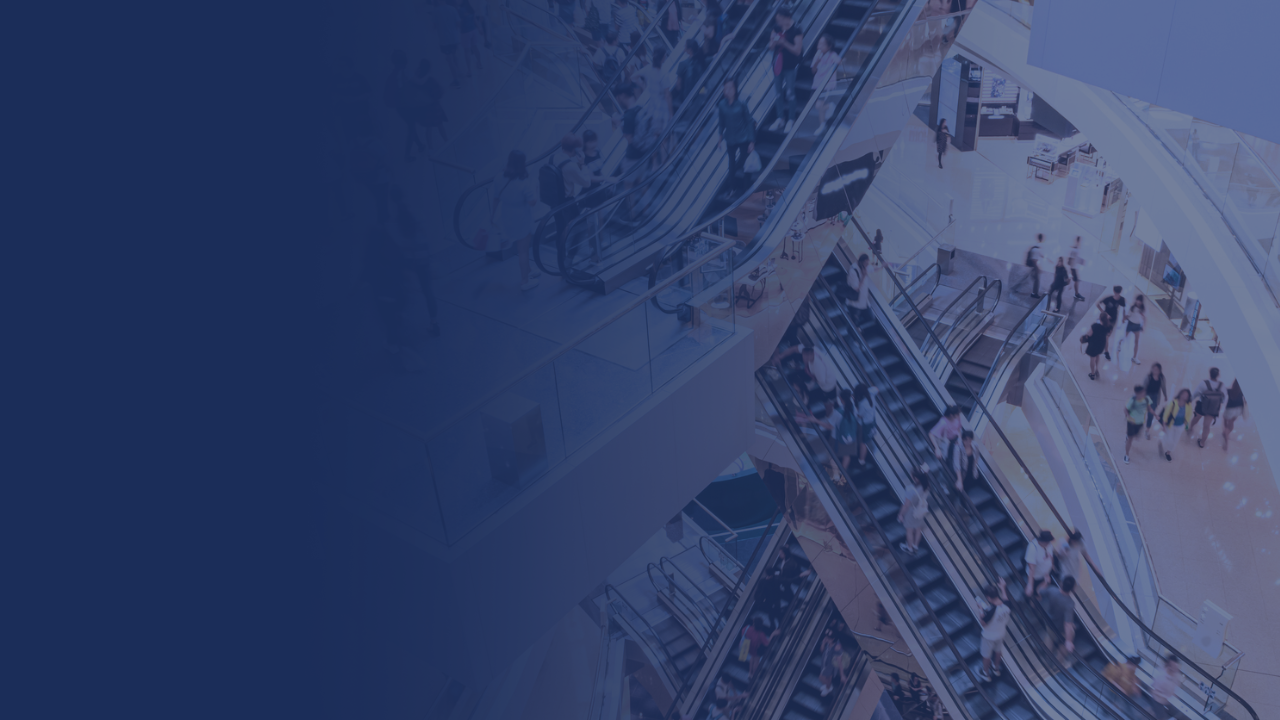 White Papers
Black Friday 2023: Media Snapshot
Arriving the Friday after Thanksgiving in the US, Black Friday signifies the start of Christmas shopping season for many, with discount prices leading to a highly profitable period for retailers. Black Friday has grown into a global event, driven by ...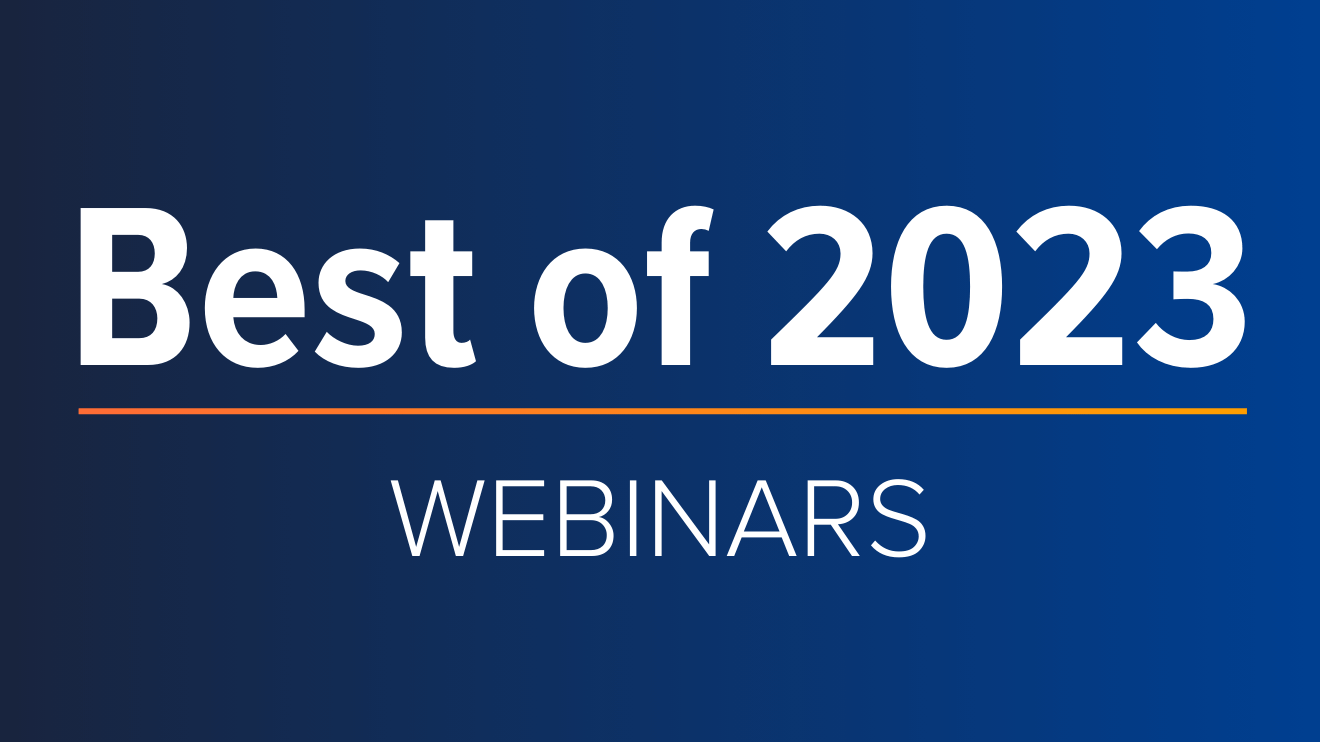 Webinars & Events
ICYMI: Cision's Top 5 Webinars of 2023
The end of the year is just around the corner, which means time to start building strategic plans, setting priorities, establishing goals and ultimately ensuring everything is ready and in place for success in the year ahead. One great way to make...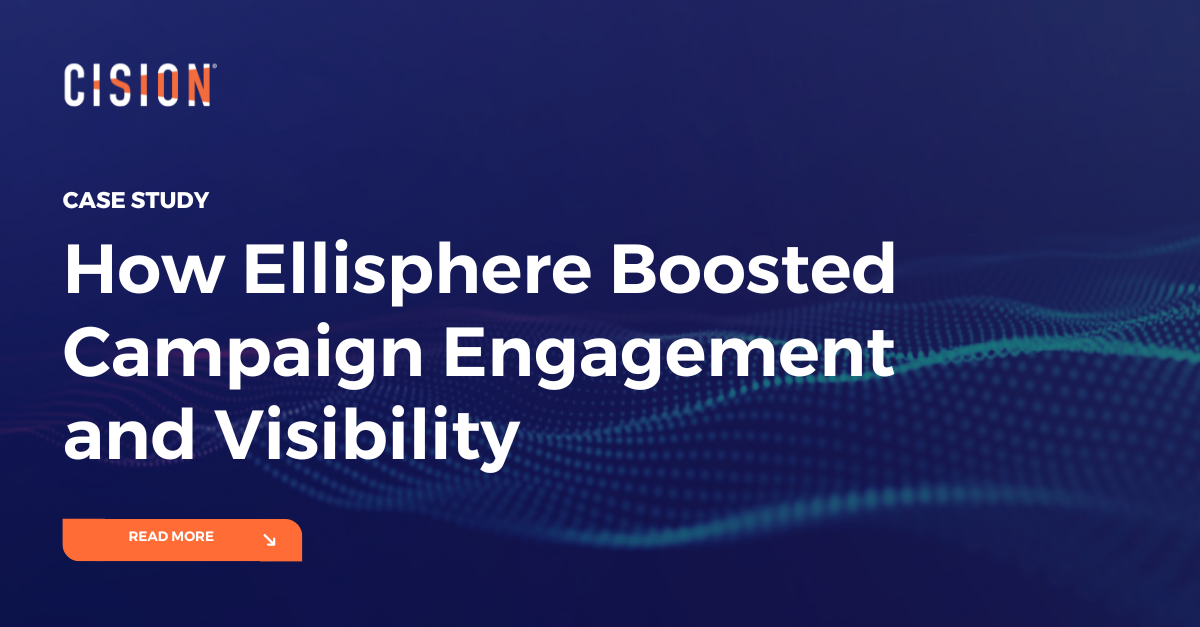 Success Stories
How Ellisphere Boosted Campaign Engagement and Visibility
Find out how Ellisphere increased engagement on their campaign content by up to 48% using our Multichannel News Releases and Guaranteed Paid Placement.