---
Subscribe Now to get the UK Media Moves every Tuesday and Thursday
Straight to your inbox - including the latest Media Awards and Events!
---

The Best Life Project
Cambridgeshire Live
Criticaleye
The Economist
Emerging Risks
POPSUGAR
Radio Times
The Sunday Times
SWNS
Tortoise
Tyla
THE WEEK: Fashion
Freelance Update - Lisa Hibberd
Freelance Update - Ken Hurst
Freelance Update - Clara Strunck
Freelance Update - Emily Phillips
International Media Moves
The Best Life Project
The Best Life Project website has now launched. Born out of Lockdown, the site covers all things lifestyle: health, diet, fitness, relationships, mental wellbeing, success stories, profiles, food, drink, recipes, book reviews, motoring, fashion and beauty.

Cambridgeshire Live
Lottie Limb has joined Cambridgeshire Live as a Trainee Reporter and will move to Cambridge next month. Lottie, previously a Freelance Writer, is a Gold Standard NCTJ-trained journalist with work published in national, regional and local titles. She can be found on Twitter @lottielimb

Criticaleye
Marc Barber is now Director of Content at Criticaleye, where he was previously Managing Editor. Prior to joining Criticaleye in 2011, Marc was a Freelance Journalist and a Managing Editor at Vitesse Media. He can be found on LinkedIn.

The Economist
Avantika Chilkoti is now an International Correspondent at The Economist. Avantika joins them from The Wall Street Journal, where she was a Reporter in London covering emerging markets. Find Avantika on Twitter @achilkoti

Emerging Risks
Jon Guy (@reinsuranceguy) and Marcus Alcock (@MarcusAlcock1) are now joint Editors of the new trade website Emerging Risks. Both have extensive experience of the risk markets across a range of market-leading titles. Emerging Risks is dedicated to the future of risk, and includes the five broad categories of climate change, cyber/AI, financial, geopolitical, and systemic risks.

POPSUGAR
Navi Ahluwalia has joined POPSUGAR as Assistant Editor, where she will be covering entertainment, fashion and beauty across the UK site. Navi was previously an Account Executive at M&C Saatchi and can be found on Instagram @naviahluwalia

Radio Times
Kelly-Anne Taylor has joined the Radio Times as Editorial Assistant. Kelly-Anne acquired her master's degree in Magazine Journalism from City University this year, and has been published in The Independent, DIVA, Victoria Magazine, the Radio Times and The Sunday Times. She can be found tweeting at @ka1_taylor

The Sunday Times
Molly Haylor has joined The Sunday Times Style as Fashion and Beauty Editor. Molly was previously Fashion Market and Accessories Editor at ELLE, and can be found on Instagram @whatmollysees

SWNS
Amy Reast will be joining SWNS as Junior Reporter following her summer internship with the team. Amy completed her undergraduate degree in English and Journalism at Birmingham City University this year, and can be found tweeting at @amy_reast

Tortoise
Patricia Clarke has joined Tortoise as a Data Journalist. A former Commissioning Editor at Culture Trip, Patricia has worked as an in-house editor at several print and digital publications, researching, editing, writing and commissioning stories. She can be found tweeting at @paticlarke

Tyla
Gregory Robinson (@GregoryJourno) and Kimberley Bond (@0xKimberley) have joined Tyla as journalists. They can both be reached on their Tyla email addresses.

THE WEEK: Fashion
Jessica Bumpus is now a Contributing Editor at THE WEEK: Fashion. Jessica will continue to freelance for print and online as well, but for THE WEEK she can be contacted on her new Something About Media email address.

Freelance Update - Lisa Hibberd
Previously Associate Editor of Your Home magazine, Lisa Hibberd is now working freelance, contributing to titles including Your Home and HomeStyle. With over 15 years' experience writing for consumer home interest publications, she covers a range of topics such as interior decorating, buyer's guides, shopping, kitchens and bathrooms, DIY, technology, consumer news and gardening. Lisa would be pleased to hear of any opportunities, and can be reached on her freelance email address.

Freelance Update - Ken Hurst
Ken Hurst is available for freelance commissions related to business & finance, travel and politics. Ken has previously edited Business Online Magazine, The Manufacturer, WM Magazine, TNT Magazine and has also worked as Business editor and a columnist at the Eastern Daily Press. He be found tweeting at @kenhurst

Freelance Update - Clara Strunck
Features Writer Clara Strunck has now left the Evening Standard and has gone freelance full-time. Clara will be writing tongue-in-cheek social commentary stories, book and restaurant reviews, interviews and wider pop-culture pieces and would be happy to receive pitches and commissions along those lines. Find her on Twitter @clarastrunck

Freelance Update - Emily Phillips
Emily Phillips is now open to new features, health, culture and interview commissions and special projects consultancy. She is the award-winning former Features Director for Grazia and was most recently Acting Arts & Entertainment Director at ES Magazine.  Emily has freelanced for a diverse range of publications including The Times, The Telegraph and Metro and her novel TRYING was published by Hodder & Stoughton in 2018. She is on Twitter @emilylphillips and Instagram @emilylphillips


International Media Moves

Armi e Tiro 
The Italian publisher Editoriale C&C has acquired the hunting magazine Armi e Tiro from Sportcom. Daniele Cafieri is the new Managing Director, but the editorial team will remain the same.

Domani 
Eleonora Vasques is now a Contributor for the recently launched Italian newspaper Domani. Eleanora is based in London and specialises in UK and EU affairs, as well as in Middle East politics. She also contributes to the magazine MicroMega and to the newspaper Il Fatto Quotidiano. Eleonora can be found on Twitter @Eleonora424

finder.com.au
Sarah Megginson is now Senior Editor, Home Loans at finder.com.au. Sarah also is a Freelance Journalist and Author, and covers property and mortgages. She can be found on LinkedIn here.

TV Week Australia
Laura Masia starts as a Senior Writer at TV Week magazine on 2 November. She is a former Feature Writer and Digital Content Coordinator at Take 5 magazine and can be contacted at laura.masia@aremedia.com.au

Natalie is Cision UK's Senior Content Editor, based in London. She manages the UK Media Moves newsletters, which showcase the latest journalist news and moves, as well as highlighting industry events and awards.
Learn More. Do More. demo new
PR Tips, Case Studies, and Product Updates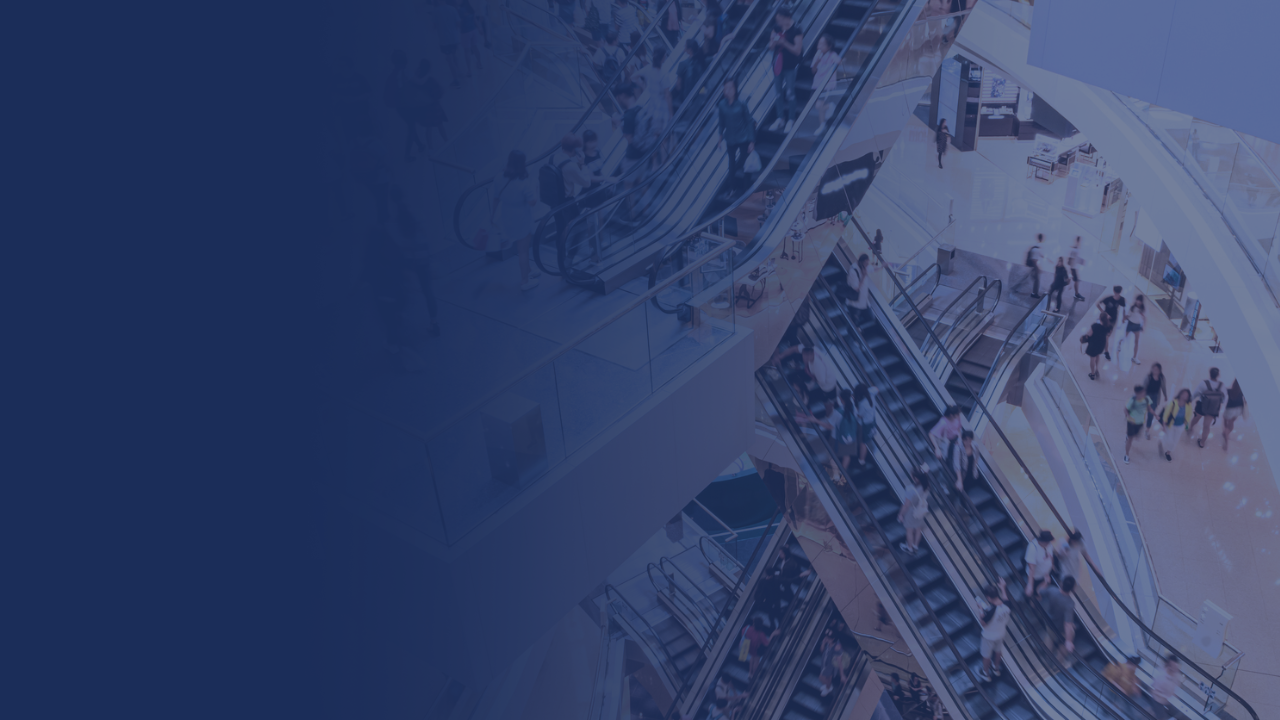 White Papers
Black Friday 2023: Media Snapshot
Arriving the Friday after Thanksgiving in the US, Black Friday signifies the start of Christmas shopping season for many, with discount prices leading to a highly profitable period for retailers. Black Friday has grown into a global event, driven by ...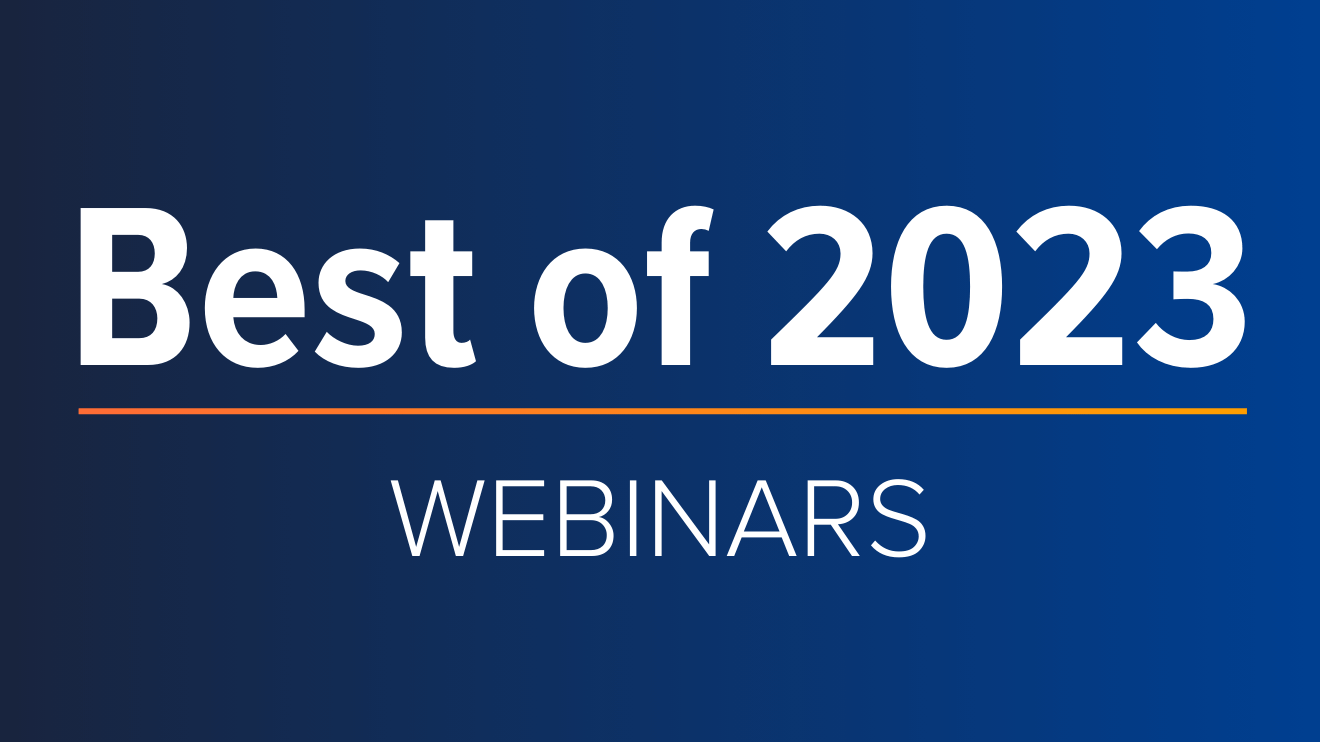 Webinars & Events
ICYMI: Cision's Top 5 Webinars of 2023
The end of the year is just around the corner, which means time to start building strategic plans, setting priorities, establishing goals and ultimately ensuring everything is ready and in place for success in the year ahead. One great way to make...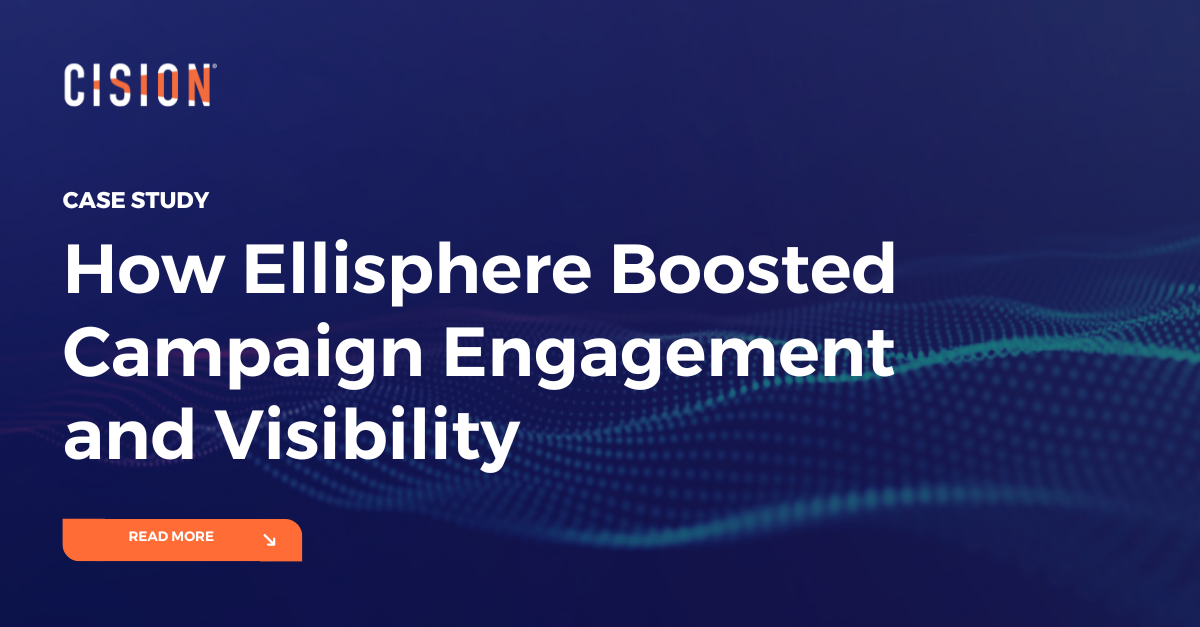 Success Stories
How Ellisphere Boosted Campaign Engagement and Visibility
Find out how Ellisphere increased engagement on their campaign content by up to 48% using our Multichannel News Releases and Guaranteed Paid Placement.