Country Life
ELLE UK
FashionBeans.com
gal-dem
Glasgow Times
Good Housekeeping
The Guardian
Mirror Online
New Civil Engineer
Newsweek
Reach plc
Sifted
Time Out London
The Times
Wedding Style
Journalist Update - Iona Bain
Freelance Update - Chantal Borciani
Freelance Update - Clair Woodward
International Moves
2020 Sigma Awards
2020 BSME Talent Awards
PressPad Launch Party
Workshop: Journo Resources and Akin Magazine
London Grill Club

Country Life
Annunciata Elwes, News & Property Editor at Country Life, is now on maternity leave. James Fisher has been appointed Acting News & Property Editor (covering UK-based property) and Carla Passino is Acting International Property Editor.

ELLE UK
Katie O'Malley has been promoted to Senior Editor at ELLE UK, where she was previously Acting Deputy Digital Editor. Katie will cover feminism, celebrity news, fashion, politics and more across print and digital. She can be found tweeting at twitter.com/katieomalley__ and her Instagram handle is www.instagram.com/omalley_katie

FashionBeans.com
Men's style and grooming publication FashionBeans.com has closed in the UK. Its parent company, Multiply Media, is moving all operations to the US and content production will cease. The site, which was founded in 2007, attracted 2.6m monthly users and 6m page views.

gal-dem
Aisha Mirza (they/them) has been appointed as a Columnist at gal-dem, where they will answer QTIBPOC questions in the column 'Queeries'. Life Editor Niellah Arboine can be reached at twitter.com/NiellahArboine. Aisha can be found on Instagram at www.instagram.com/uglyinahotway

Glasgow Times
Carla Jenkins has been appointed Style Columnist at the Glasgow Times, where she will continue to work as Youth Community Reporter and to cover the Times Out pages. Carla can be found tweeting at twitter.com/caarlaajenkins

Good Housekeeping
Megan Sutton has been promoted to Acting Assistant Digital Editor at Good Housekeeping. She was previously Senior Digital Writer. Megan is keen to hear about entertainment news related to TV, film and book releases as well as other lifestyle news. Her email remains the same.

Ciara McGinley has been promoted to Acting Senior Digital Writer at Good Housekeeping. She was previously Digital Writer. She is keen to hear about lifestyle news. Her email remains the same.

The Guardian
Hettie O'Brien has joined The Guardian as Assistant Opinion Editor. She was previously Online Editor at the New Statesman. Hettie can be found tweeting at twitter.com/hettieveronica

Mirror Online
Joshua Taylor is now Associate News Editor at Mirror Online. Joshua joined the news desk in 2016 and was most recently Deputy News Editor. He can be found on Twitter at twitter.com/taylorjoshua1

Newsweek
Chantal Da Silva has been appointed Chief Correspondent at Newsweek, based in their London office. Chantal focuses on immigration and human rights issues, and can be found tweeting at twitter.com/ChantalADaSilva

New Civil Engineer
Claire Smith has been appointed Editor at New Civil Engineer, effective 3 February. Claire has been Editor of Ground Engineering since 2011 and can be found on her new Twitter handle twitter.com/ClaireS_NCE

Reach plc
Rom Preston-Ellis has been appointed Senior Regional Content Editor across Devon Live, Cornwall Live, and Plymouth Live. He was previously Deputy Head of Content at Plymouth Live. Rom can be found tweeting at twitter.com/romprestonellis

Sifted
Maija Palmer has been appointed Innovation Editor at Sifted. Maija, who joined Sifted in January 2019 as Senior Reporter, will develop new editorial products and will continue to write about deeptech innovation across Europe. Her Twitter handle is twitter.com/maijapalmer

Time Out London
Isabelle Aron is now News and City Life Editor at Time Out London and will be editing the front section of the magazine. She wants to hear about interesting London stories, interview opportunities, new openings and products made in London. She can be found tweeting at twitter.com/izzyaron

The Times
Tom Knowles has been appointed Technology Correspondent at The Times and will be covering all aspects of technology. He has relocated to London having spent the past year in San Francisco as The Times' West Coast Technology Reporter. Tom can be found tweeting at twitter.com/tkbeynon

Mark Bridge has been appointed History Correspondent at The Times, where he was previously Technology Correspondent. Mark can be found tweeting at twitter.com/mbridge82

Wedding Style
Wedding Venues & Fashion magazine has announced a new look for 2020 and has been rebranded as Wedding Style, published quarterly. The magazine is led by newly appointed editor Carole Hamilton and is aimed at the premium, modern bride looking for inspiration for all aspects of her big day.The new issue is out now in WHSmith, Waitrose and M&S. Abigael Sullivan continues as Publisher. The new socials are www.twitter.com/weddingstyleuk and www.instagram.com/weddingstylemaguk.

Journalist Update - Iona Bain
Iona Bain has agreed a deal with financial publishing house Harriman House, that will see her second book published later this year. The book, which explores long-term saving and investing, will follow her 2016 debut Spare Change, the first millennial money handbook published in the UK. Iona runs the award-winning Young Money Blog and will be available for commissions, speaking opportunities and video presenting, particularly in relation to long-term saving and investing. Her website can be viewed at youngmoneyblog.co.uk and she can be found tweeting at twitter.com/ionayoungmoney.

Freelance Update - Chantal Borciani
Chantal Borciani will be leaving Time & Leisure on 24 January. She writes for the British Travel Journal, Tempus, Hotel Designs and Motor Boat & Yachting, among others. Chantal is available for freelance editorial commissions (travel, lifestyle, business) and copywriting. Her Instagram is www.instagram.com/chantershaines

Freelance Update - Clair Woodward
Clair Woodward, the former Sunday Express Arts and Entertainment Editor has just finished a stint as TV and Radio Editor on The Telegraph, and is now available for commissions on culture and general features and content writing, and short and long-term contract work. She can be found tweeting at twitter.com/clairywoowoo and her Instagram is www.instagram.com/madame_bovine


International Moves

El Correo de Madrid
Javier Navascués Pérez is now Deputy Director of the Spanish regional newspaper El Correo de Madrid, where he was previously a Reporter. Javier is also Director of the website Hispanidad Católica and a Blogger for the portal InfoCatólica. He can be found tweeting at twitter.com/javiernavasper.

Il Quotidiano del Sud
The Italian daily regional newspaper Il Quotidiano del Sud has now launched the local supplement L'Altra voce della tua Città. The new supplement is available alongside L'altra voce dell'Italia, an edition of Il Quotidiano del Sud which is available in the province of Salerno. Andrea Manzi is Director.

The Age
Nick Miller has started as the Arts Editor at The Age newspaper in Melbourne. He is a former Europe Correspondent at The Age and The Sydney Morning Herald based in London, where he covered European news, including business and politics. In 2018 Nick was shortlisted for the Lowy Institute Media Award, and in 2012 shortlisted for the Bragg UNSW Press Prize for Science Writing. In 2009 he won the VicHealth Award for Outstanding Journalism.

The Blue Mountains News
Isabell Petrinic is now a Digital Journalist for The Blue Mountains News, a website from News Corp Australia. Prior to this, Isabell was a Group Reporter at NewsLocal and a Senior Reporter at Penrith Press and Mt Druitt Standard. The Blue Mountains News is a community website that delivers news for the area, from Springwood to Mount Victoria, Bilpin, Katoomba and beyond, and brings the latest in local crime, development, transport, environment, education, health and sport. Isabell can be found tweeting at twitter.com/IsabellPetrinic

The Courier-Mail
Chris Jones has been appointed the Editor of The Courier-Mail in Brisbane. He is a former Editor at The Mercury and Sunday Tasmanian. Chris has previously worked at The Courier-Mail and The Sunday Mail, where he was Executive Editor, Deputy Editor and Head of News.

NME Australia
NME Australia has now launched with the latest local music news and reviews, music videos and galleries, band features and gigs. The editorial team is managed by UK-based Editor Charlotte Gunn. The team can be found on Twitter and Instagram.


Awards

2020 Sigma Awards
The Sigma Awards is a new data journalism award which aims to not just celebrate the best data journalism around the world, but also to empower, elevate and enlighten the global community of data journalists. It was created by Aron Pilhofer (Temple University) and Reginald Chua (Reuters), with support from Simon Rogers (Google), and Marianne Bouchart (HEI-DA). It is sponsored by the Google News Initiative and hosted by the European Journalism Centre's DataJournalism.com. Entries to the competition are now open and data teams from around the world have until 3 February 2020 at 11:59pm ET to enter via this online form.

2020 BSME Talent Awards
Entries are now open for the 2020 BSME Talent Awards which reward the brilliance of the all-too-often overlooked members of editorial and digital teams. Entries must be submitted by Friday 7 February 2020 and winners will be announced at the BSME Talent Awards Presentation and Party in June. For more information please click here.


Events

PressPad Launch Party
The official launch party for the award-winning social enterprise PressPad is on 28 January at News UK. For more information and tickets, reach out to the team at twitter.com/presspaduk.

Workshop: Journo Resources and Akin Magazine
Journo Resources and Akin Magazine are delighted to partner together for the in-depth workshop and one-to-one session 'Nailing Your Instagram Strategy, Building A Brand & More', which will run you through how you can make the best of your Instagram account, how to build your own brand, and more. The event will be based at the Quanström Studio in Norwich. As well as an in-depth workshop and lightning talks sessions, there will be the chance to take part in one-on-one advice clinics where tutors will be on hand to give expert guidance on everything from social media profiles to CVs, design, and pitches. Thursday 30 January 6:30pm-9:00pm, information and tickets here

London Grill Club
Former Foreign Secretary Lord David Owen will be the next London Grill Club guest on 4 February. Owen will speak to David Selves after a mixed Grill Lunch, and the audience is invited to submit questions in advance. The questioners selected will be invited to put their question from the floor as part of the grilling process. The event is at Shampers, 4 Kingly Street, W1 on 4 February. 12.15pm arrival for 12.30pm and over by 3pm.
Learn More. Do More. demo new
PR Tips, Case Studies, and Product Updates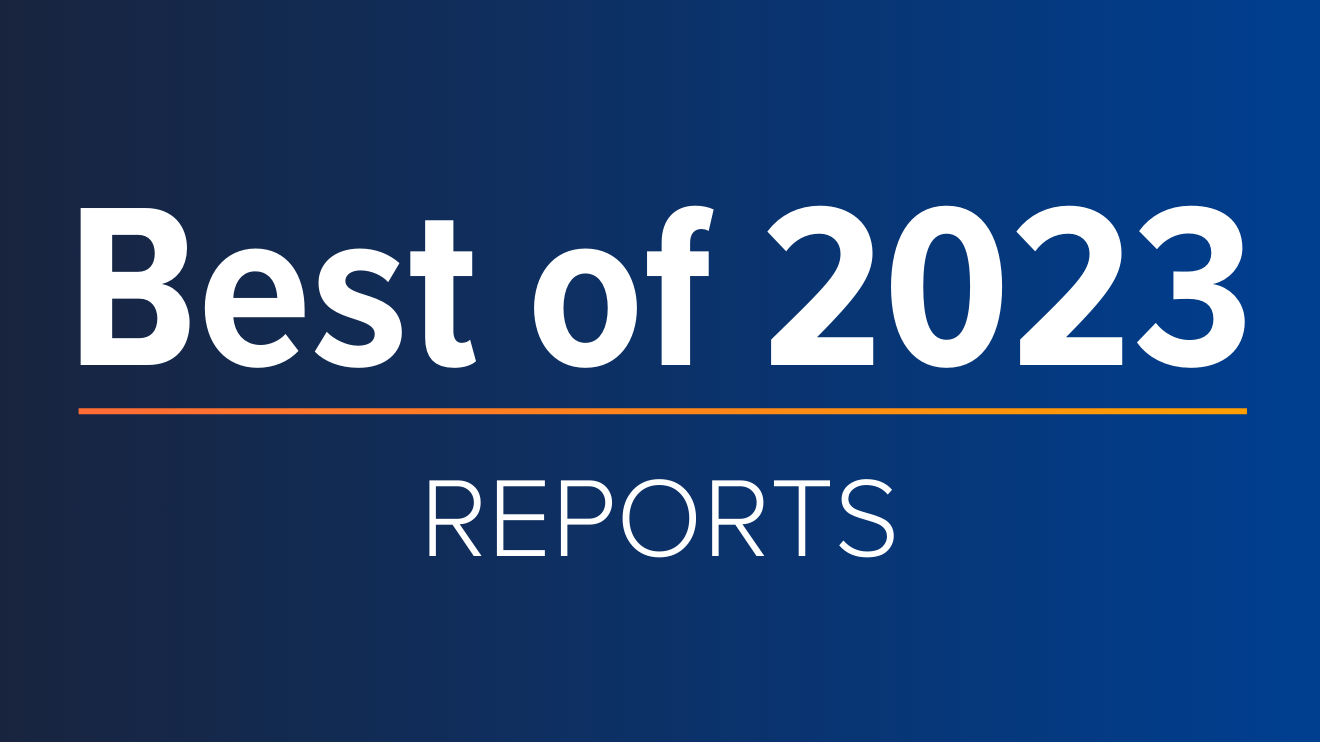 White Papers
ICYMI: Cision's Top Guides & Reports of 2023
With 2023 coming to a close and a new year rapidly approaching, now is the perfect time to reflect on the past year, lessons learned – and start setting the stage for a successful 2024. In the always-on, ever-evolving PR and comms industry, staying...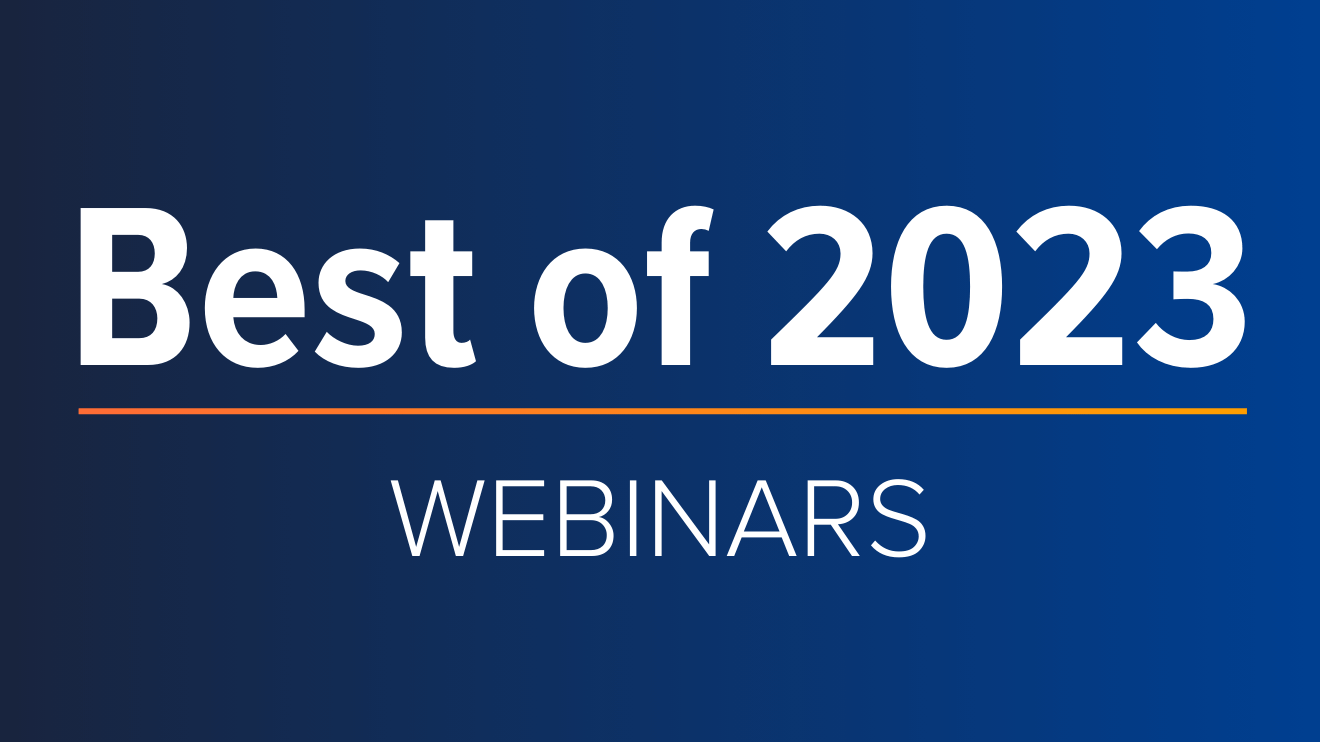 Webinars & Events
ICYMI: Cision's Top 5 Webinars of 2023
The end of the year is just around the corner, which means time to start building strategic plans, setting priorities, establishing goals and ultimately ensuring everything is ready and in place for success in the year ahead. One great way to make...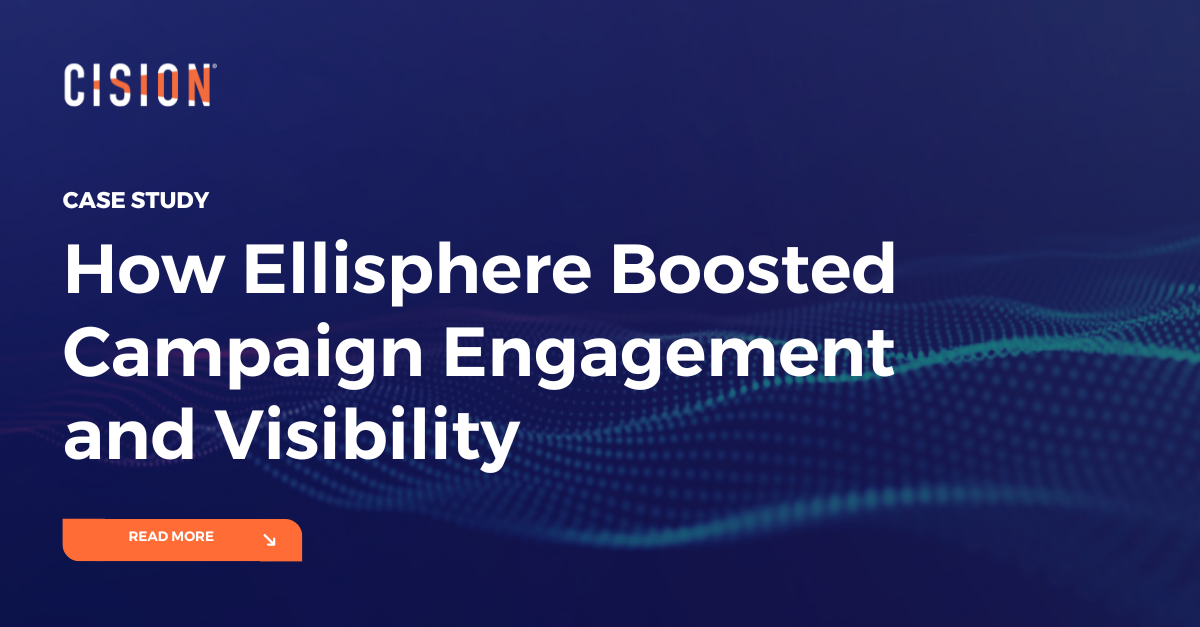 Success Stories
How Ellisphere Boosted Campaign Engagement and Visibility
Find out how Ellisphere increased engagement on their campaign content by up to 48% using our Multichannel News Releases and Guaranteed Paid Placement.