---
Subscribe Now to get the UK Media Moves every Tuesday and Thursday
Straight to your inbox - including the latest Media Awards and Events!
---
BBC
Cotswold Life
Evening Standard
HuffPost (UK)
The Independent
MOB Kitchen
MyLondon
Newstalk
Perspective Publishing
The Stack
STV
The Sun
The Telegraph
Freelance Update - Rebecca Hastings
Freelance Update - Daniel Puddicombe
Freelance Update - Jocelyn Timperley
Freelance Update - James Wong
International Media Moves
BBC
Leigh Tavaziva has been appointed as Group Chief Operating Officer at the BBC, effective from 1 February. Leigh will take responsibility for critical functions including Design and Engineering, Finance, Legal, Commercial Rights and Business Affairs, Quality, Risk and Assurance, and Procurement. She will join both the BBC's Executive Committee and the BBC Board - reporting to Director-General, Tim Davie.

Cotswold Life
Candia McKormack has been promoted from Deputy Editor to Editor of Cotswold Life. Candia, who succeeds Mike Lowe, has held various roles at the title since joining in 2002.

Evening Standard
Jimi Famurewa has been named Chief Restaurant Critic at the Evening Standard, where he will work across the newspaper and its digital platforms. Jimi, a Freelance Writer, Editor and Podcaster, can be found on Twitter @jimfam

HuffPost (UK)
Jess Brammar has returned from maternity leave, resuming her role as Editor-in-Chief of HuffPost UK. Reach Jess via email or find her tweeting at @jessbrammar

The Independent
Former Lifestyle Writer Sarah Young is now IndyBest Writer for The Independent and will be reviewing products across a range of categories including fashion and beauty, food and drink, homeware, books and technology. Reach Sarah via email or find her on Instagram @sarah_j_young

MOB Kitchen
Lucas Oakeley has joined MOB Kitchen as Website Editor, where he covers all things related to food, drink, and culture. Lucas was previously freelance and has written for The Independent, The Economist, The Strategist, Courier, Eater London, Esquire, VICE, The Outline, TimeOut, Foodism, and many more. Find him on Twitter @lucasoakeley and Instagram @lucasoakeley

MyLondon
Hayley Clarke is joining MyLondon as a Reporter. Hayley was a Trainee Journalist at PA Media and had a work placement at the Ham&High, Hackney Gazette and Islington Gazette. She can be found on Twitter @hayleytclarke

Newstalk
Paul O'Donoghue will be joining Newstalk as a Reporter. Paul previously worked for the Ireland edition of The Times, helping to lead news coverage for the Ireland section of The Times website. He can be found on Twitter @paulodonoghue93

Perspective Publishing
Alexandra Leonards has joined B2B publications FStech, Retail Systems and National Technology News as a senior reporter. Alexandra is interested in hearing about a wide range of technologies across financial services, FinTech, AI, digital transformation and cyber security, as well retail technologies for Retail Systems along with data, AI, automation and innovative use of technology for a wide range of industries for National Technology News.

The Stack
Business technology publication The Stack has now launched. The site is firmly focussed on digital transformation (across industry verticals) and how technology can help organisations gain a competitive, sustainable edge in a rapidly changing world. They are keenly interested in sharing the experiences of those in senior IT roles and regularly feature interviews with CIOs, CTOs, CDOs, CISOs and Heads of IT (a non-exclusive list). Readers can also expect regular news, guest insight, and in-depth feature articles. Ed Targett is Editorial Director.

STV
Linda Grimes Douglas has been promoted to the role of Head of News and Current Affairs at STV. In this new role, Linda assumes responsibility for output and news broadcast operations across all sites in Glasgow, Edinburgh, Aberdeen, Dundee and Inverness, as well as current affairs programme Scotland Tonight. Other changes to the news management team include:
David Milne is now Head of Digital and Cross Platform.
STV Central Editor Nichola Kane joins the news management team and assumes responsibility for political coverage in addition to her current role.
Andrew Browne joins the news management team in a newly created role as Editor for STV Central in Glasgow. He will also be the editorial lead for Sport across STV News.
John Mason becomes Head of Programme Output, a newly created role where he is responsible for the development and delivery of the creative vision for news and current affairs output, bridging the technical and editorial teams.
The Sun
Lucy Alderson is now a Digital Consumer Reporter for The Sun. Lucy was previously a Freelance Journalist as well as a Reporter at EG and previously held a position at Construction News. Reach her via email or find her on Twitter @LucyAJourno

The Telegraph
Chef and Restaurateur Mark Hix has joined The Telegraph as a columnist and will also be producing monthly recipes for the Saturday section. Writing in The Telegraph Magazine, the chef and restaurateur's weekly column will cover his new venture selling fish from a food truck in Dorset, following the closure of his restaurant group in April.
Freelance Update - Rebecca Hastings
Freelance Writer Rebecca Hastings will be joining Cosmopolitan UK as a Deputy Chief Sub Editor for three months from January. Rebecca, who covers lifestyle, mental health, work and money, can be found on Twitter @rebz_hastings

Freelance Update - Daniel Puddicombe
Freelance journalist Daniel Puddicombe has updated his email address. Daniel is also available for commissions relating to rail - both in terms of the industry and from a wider, mainstream travel perspective - and he also has a passion for, and expertise in covering, the heritage rail sector. Daniel also covers automotive topics, mainly company cars/vans/fleets. He can be found tweeting at @Thatcargeek

Freelance Update - Jocelyn Timperley
Jocelyn Timperley is a freelance environmental journalist based in Costa Rica. She was previously a staff reporter for Carbon Brief and BusinessGreen. Jocelyn is an expert on climate policy and also covers wider environmental stories for publications such as BBC Future, BBC Science Focus and Wired UK. She is available for global environmental stories as well as those focused on Latin America and specifically Costa Rica. Reach her via email or on Twitter @jloistf

Freelance Update - James Wong
James Wong is now based in the US, covering travel in the Americas, along with global lifestyle, health and fitness. He contributes to international editions of VOGUE, GQ, ELLE and Esquire, and is looking to hear from PRs and editors about 2021 projects. Find more information on his website www.boxojames.com or find him on social media @boxojames
International Media Moves

Elettronica In 
Boris Landoni is now Director of the Italian magazine Elettronica In. He replaces Arsenio Spadoni, who has left the publication after 25 years in charge to pursue other interests. Boris can be reached via email or found on LinkedIn

The Australian
Alan Howe is now History and Obituaries Editor at The Australian. Alan, who was previously Opinion Editor, has also held roles at the Herald Sun, London's The Times and Sunday Times, and the New York Post. He can be reached via email.
---
Find contacts in the media: learn more about Cision Connect to improve your earned media outreach, build better relationships with the media, and secure more coverage

Natalie is Cision UK's Senior Content Editor, based in London. She manages the UK Media Moves newsletters, which showcase the latest journalist news and moves, as well as highlighting industry events and awards.
Learn More. Do More. demo new
PR Tips, Case Studies, and Product Updates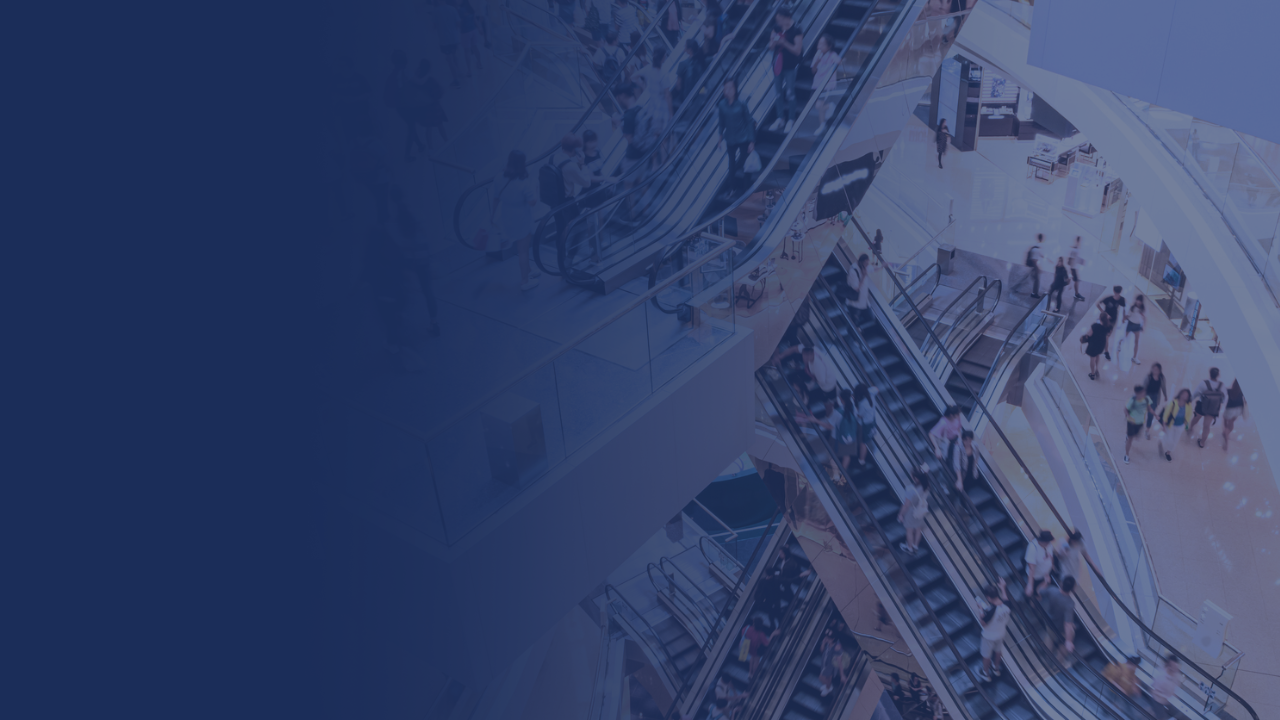 White Papers
Black Friday 2023: Media Snapshot
Arriving the Friday after Thanksgiving in the US, Black Friday signifies the start of Christmas shopping season for many, with discount prices leading to a highly profitable period for retailers. Black Friday has grown into a global event, driven by ...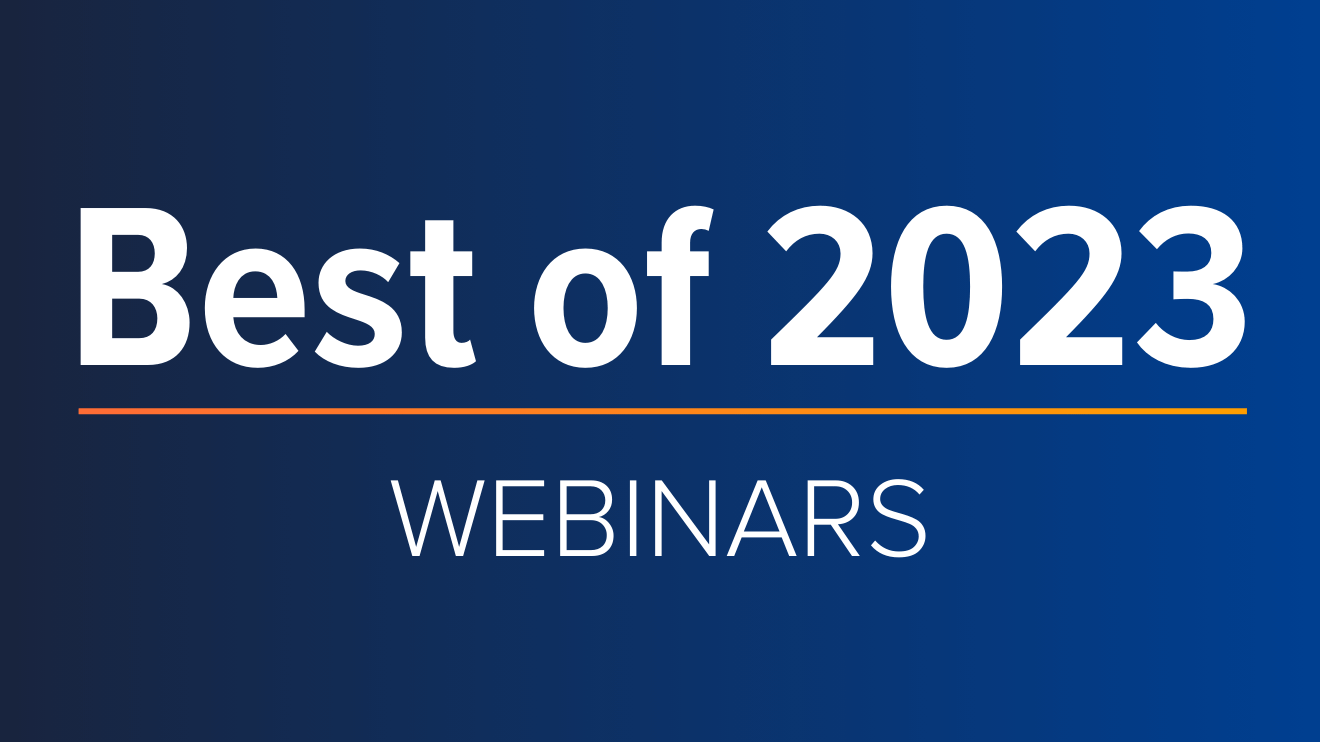 Webinars & Events
ICYMI: Cision's Top 5 Webinars of 2023
The end of the year is just around the corner, which means time to start building strategic plans, setting priorities, establishing goals and ultimately ensuring everything is ready and in place for success in the year ahead. One great way to make...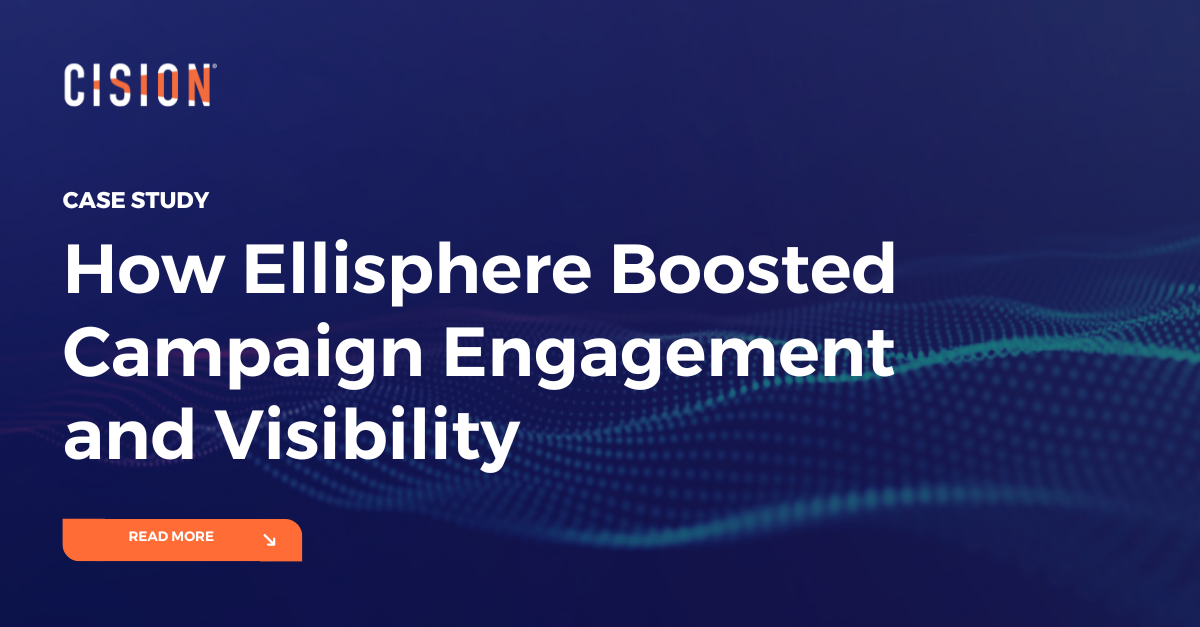 Success Stories
How Ellisphere Boosted Campaign Engagement and Visibility
Find out how Ellisphere increased engagement on their campaign content by up to 48% using our Multichannel News Releases and Guaranteed Paid Placement.