---
Subscribe Now to get the UK Media Moves every Tuesday and Thursday
Straight to your inbox - including the latest Media Awards and Events!
---

AllBright
Edinburgh Live
Glasgow Live
Henley Standard
i
The Independent
Irish Examiner
Magic Radio
Mail on Sunday
The Scotsman
Screen International
The Sunday Times
Sun on Sunday
tmrw
UK Travel News
Freelance Update - Madeline Crisp
Freelance Update - Chrissie Reeves
Freelance Update - James Walker
Freelance Update - Libby Williams
International Media Moves


AllBright
Sarah Biddlecombe has joined AllBright as Head of Copy for the next three months. She was previously at Stylist.co.uk, most recently as Commissioning Editor. As part of her new role Sarah will be overseeing EDIT, AllBright's digital content platform for women. She is interested in hearing about careers, money, health, wellbeing, books, lifestyle and travel, as well as any interview opportunities. She can be found on Twitter @_sarahstweets

Edinburgh Live
Dayna McAlpine is now a Senior Reporter for Edinburgh Live, where she will be specialising in food and drink content. Dayna was previously a Freelance Journalist and can be found tweeting at @daynamcalpine_

Glasgow Live
Carla Jenkins is now a News Reporter at Glasgow Live, joining the team from the Glasgow Times, where she was a Youth Community Reporter and Style Columnist. Carla will be covering general news, but it must be in the Glasgow area. She can be found on Twitter @caarlaajenkins

Henley Standard
Gee Harland has joined the Henley Standard as a Reporter. Gee, who was previously a Trainee News Reporter at The Cardiffian, covers Sonning Common, Peppard Common and Kidmore End. She can be found on Twitter @geeharland

i
Georgia Chambers has been appointed Audience Engagement Editor at i, where she will lead the newspaper's newsletter strategy. Georgia, who was previously Curation Editor at BuzzFeed, can be found on Twitter @georgiaecha

The Independent
Kuba Shand-Baptiste is now Acting Deputy Editor on the Voices desk of The Independent. Kuba, who is also a Columnist, was previously Commissioning Editor for the section. She can be reached at kuba.shand-baptiste@independent.co.uk and is on Twitter @kubared

Irish Examiner
Aisling Kiernan has joined the Irish Examiner as Munster Business Reporter. She was previously a Senior Journalist at the Liffey Champion, and prior to that worked at Agriland Media and the Longford Leader. She can be found on Twitter @Aisling_Kiernan

Magic Radio
Magic Radio has launched a pop-up station Magic 100% Christmas. The new station, which offers non-stop Christmas music, is available until December 25th 2020, on smart speaker, online and on the Magic Radio app. 

Mail on Sunday
Ethan Ennals has joined the Mail on Sunday as a Health Reporter. Ethan, who was previously a Digital Content Editor at the Daily Mail, can be found tweeting at @EnnalsEthan

The Scotsman
Alexander Brown is joining The Scotsman as Westminster Correspondent. He was previously a Political Correspondent for The Sun, and prior to that was at the Daily Star. Alexander can be found tweeting at @AlexofBrown

Screen International
Charles Gant is now Awards/Box Office Editor at Screen International, where he was previously Features Editor. Charles, who will continue to commission, edit and write features, will be leading awards season coverage for both the magazine and the website. He can be found tweeting at @charlesgant

The Sunday Times
Laura Atkinson has been promoted to Editor of STYLE magazine at The Sunday Times, where she was previously Deputy Editor. Laura can be found on Instagram @stylelaura

The Sun on Sunday
Features Editor Jane Atkinson has returned from maternity leave to resume her role at The Sun on Sunday, where she is also Health Editor for YOU magazine. Jane, who is interested in receiving health- and beauty-related features and news story ideas, can be reached via email. She tweets at @janeatkinsonyou

tmrw
Kitty Robson, previously Online Editor at HUNGER, has been appointed Digital Editor at tmrw. In her new role, Kitty will cover and take pitches in music, film & TV, fashion & beauty and opinion. She will continue to take commissions as a freelance journalist and can be found on Twitter @kittyrobson_

UK Travel News
UK Travel News is a brand-new website that focuses on news about staycations, spas and restaurants within the UK. The team is currently interested in hearing about relevant editorial content for autumn and Christmas, and can be reached at contact@uktravelnews.com. They are on Twitter at @UKTravelNews1

Freelance Update - Madeline Crisp
Former Beauty Editor Madeline Crisp is now working as a copywriter and stylist for beauty brands. She has over 20 years' experience and has written for titles as diverse as Grazia to Top Santé and New! with a stint as the Daily Mirror's beauty expert. Madeline specialises in creative consultancy and has worked on pack and product copy, catalogues as well as PR material. She is on Instagram @discomad1

Freelance Update - Chrissie Reeves
OK! magazine's Entertainment & Royal Director Chrissie Reeves has left the magazine to go freelance. Chrissie has worked at OK! for 15 years and previous to that a number of titles including Nuts, Bliss and Vogue. With a bulging book of contacts ranging from music, TV, film and fashion, Chrissie has liaised with PRs, agents and managers to secure a host of very high profile shoots and interviews. Chrissie is also a regular celebrity and royal commentator on various documentaries and News channels. She is available for celebrity, feature and royal commissions as well as media appearances. Chrissie also has two venues available for shoot locations. These are The West Mill Wedding Venue and The Cotton Shed. She can be found on Instagram @chrissiereeves

Freelance Update - James Walker
Former Newsweek Reporter James Walker has gone freelance. Based in London, James covers UK politics, media and industrial relations. He will also continue reporting on US politics for Newsweek. James can be found on Twitter @jameswalkernw

Freelance Update - Libby Williams
Libby Williams, previously Content Editor at Balance Magazine, is now available for freelance commissions and enquiries. Specialising in wellness, health, food, travel and more, she is open to feature writing, copywriting, blog posts, proofreading and editing. She can be found on Instagram @libswilliams



International Media Moves

La Voz de Córdoba 
Rafael González García is now Editor-in-Chief of the Spanish regional digital newspaper La Voz de Córdoba, where he has spent the last year as a Reporter. Rafael will be responsible for the management of the editorial team and the development of all online and media content. He can be found on Twitter at @rafagonzalez101

Telemadrid 
Antonia del Rocío Montserrat Moreno Morales, better known as​​ Toñi Moreno, is now Presenter of 'La báscula', a weekly show broadcast on the regional Spanish channel Telemadrid. She replaces María Luján Argüelles Álvarez, who has left to pursue other interests. Toñi can be found on Twitter at @tmorenomorales

RAI 1
Costanza Crescimbeni is now interim Culture Editor of TG1, the news programme of the Italian channel RAI 1. She replaces Maria Rosaria Gianni, who will be relocated within the editorial team. Costanza will continue to be Deputy Director of TG1 alongside her new responsibilities. She can be found on Twitter at @co_crescimbeni

RAI News 24 
Andrea Viannello is now Director of the Italian public TV channel RAI News 24. He replaces Antonio Di Bella, who is now US Correspondent for the main broadcaster RAI. Andrea is also Deputy Director of the TV channel RAI 1. He can be found on Twitter at @andreavianel

The New Zealand Herald
Ashleigh Cometti has started as the Beauty Editor at Viva magazine, a weekly supplement to The New Zealand Herald. She is a former Commercial Editor at the publication. Prior to that, she was the Deputy Editor and Digital Director at New Zealand's Remix magazine. Ashleigh can be contacted with beauty news via email.

Natalie is Cision UK's Senior Content Editor, based in London. She manages the UK Media Moves newsletters, which showcase the latest journalist news and moves, as well as highlighting industry events and awards.
Learn More. Do More. demo new
PR Tips, Case Studies, and Product Updates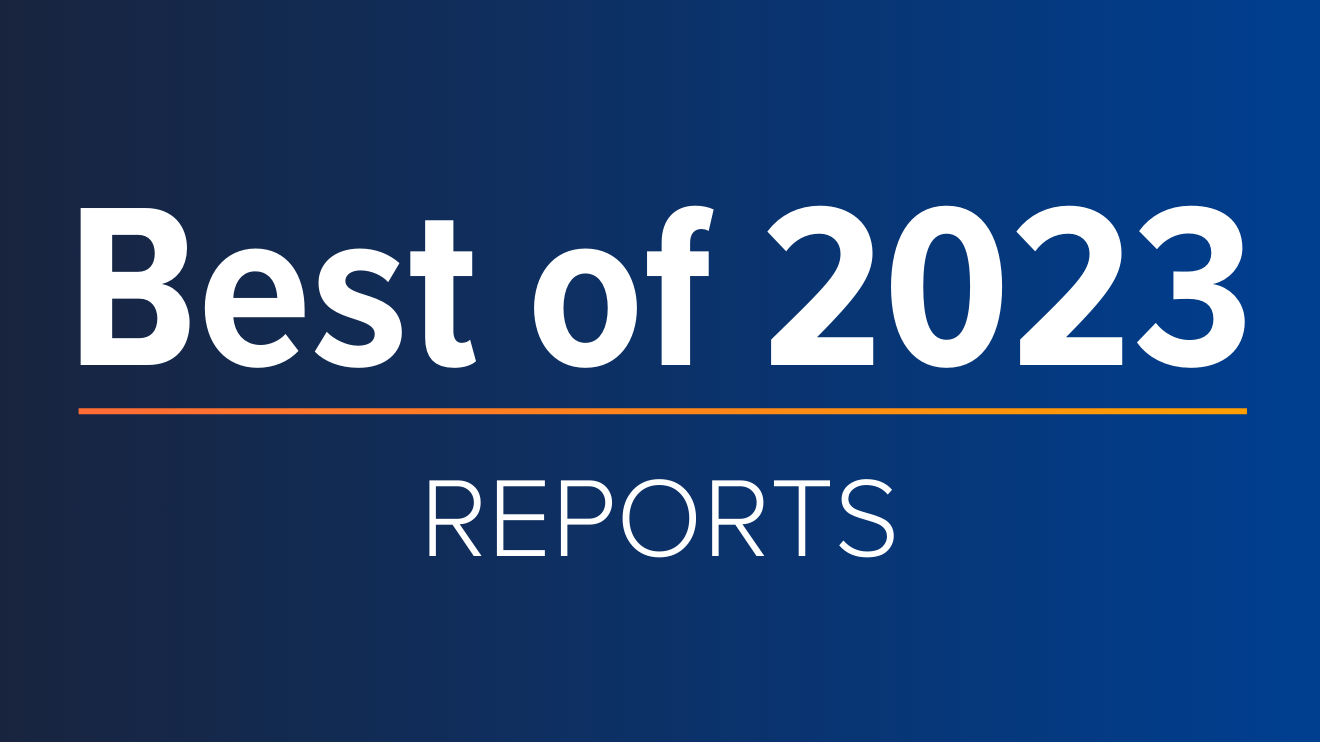 White Papers
ICYMI: Cision's Top Guides & Reports of 2023
With 2023 coming to a close and a new year rapidly approaching, now is the perfect time to reflect on the past year, lessons learned – and start setting the stage for a successful 2024. In the always-on, ever-evolving PR and comms industry, staying...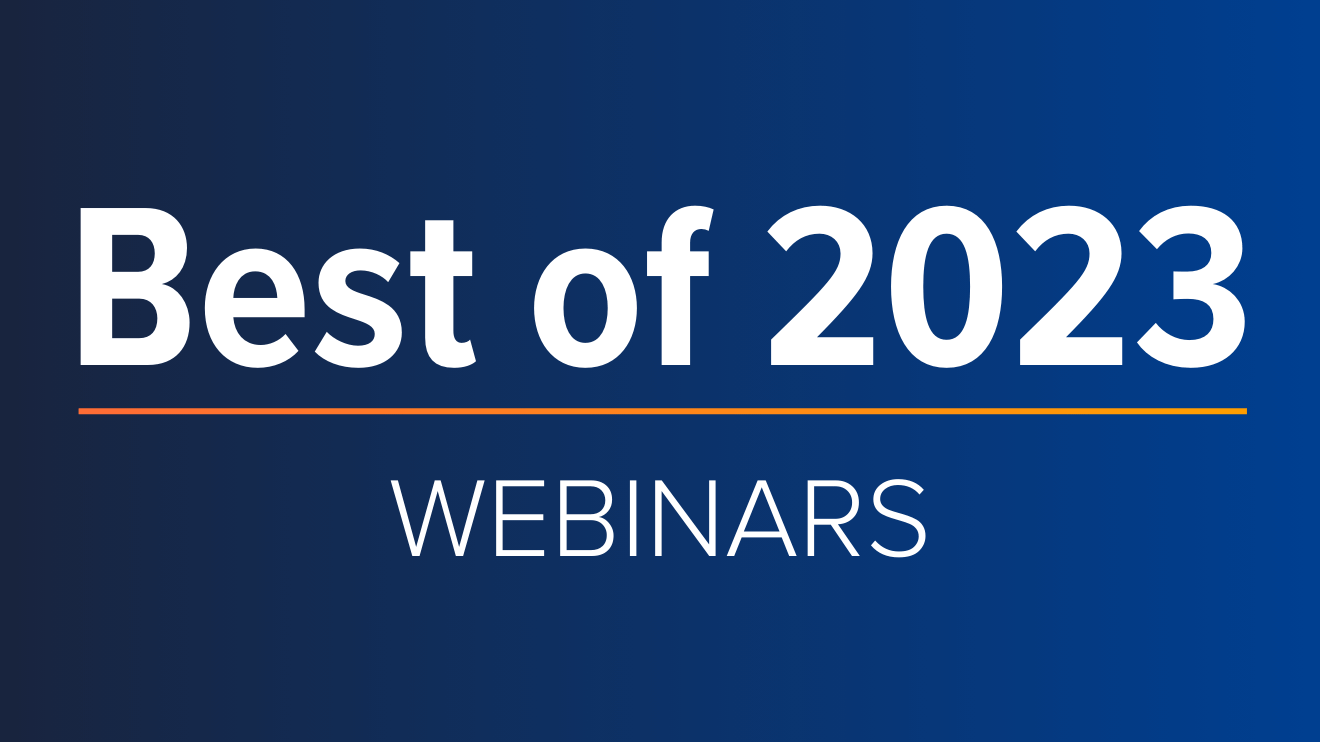 Webinars & Events
ICYMI: Cision's Top 5 Webinars of 2023
The end of the year is just around the corner, which means time to start building strategic plans, setting priorities, establishing goals and ultimately ensuring everything is ready and in place for success in the year ahead. One great way to make...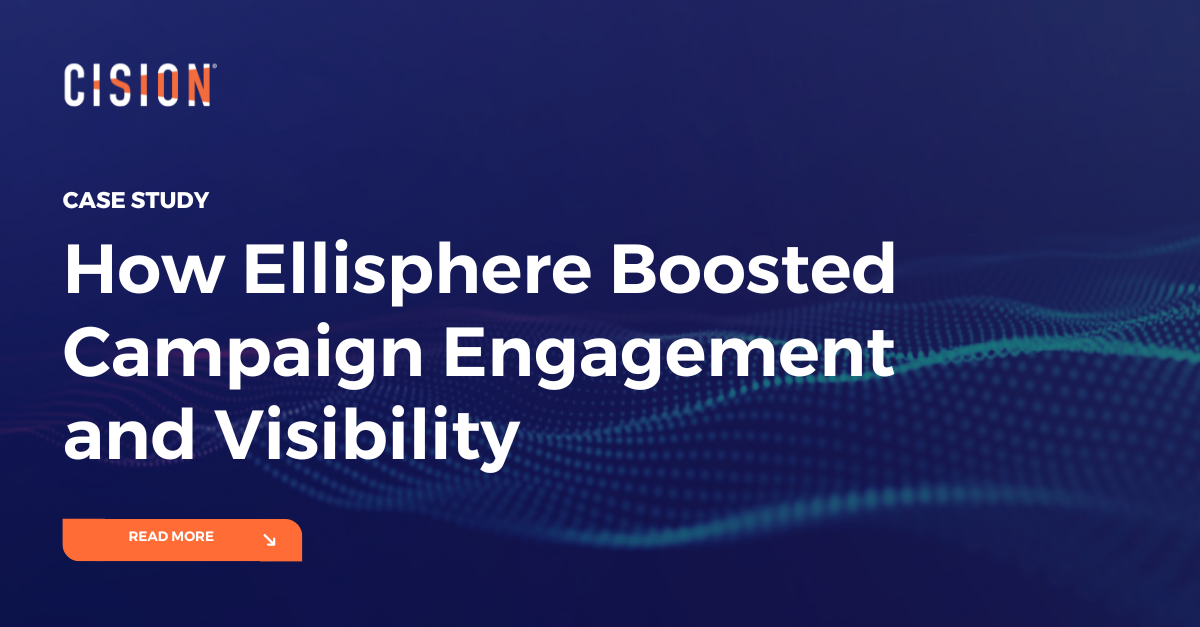 Success Stories
How Ellisphere Boosted Campaign Engagement and Visibility
Find out how Ellisphere increased engagement on their campaign content by up to 48% using our Multichannel News Releases and Guaranteed Paid Placement.