---
Subscribe Now to get the UK Media Moves every Tuesday and Thursday
Straight to your inbox - including the latest Media Awards and Events!
---
Aviation Business News
BATH LIFE
BBC Scotland
Belfast Live
The Big Issue
Dexerto.com
GRAZIA
LovinDublin / Lovin.ie
Network N
Radio Times
Railway Traveller
Freelance Update - Alessia Armenise
Freelance Update - Jane Cahane
Freelance Update - Laura Higgins
Freelance Update - Jyoti Rambhai
International Media Moves
Aviation Business News
Melissa Moody, previously Features Editor at Cruise Trade News, has joined Aviation Business News in the same capacity. Melissa will focus on airline cargo management, aircraft cabin management, low cost and regional airline business and MRO management. She is on LinkedIn

BATH LIFE
Sarah Moolla has been appointed Editor of Bath Life, the fortnightly aspirational local lifestyle magazine published by MediaClash. She can be found on Twitter @Sarah_SMoolla and Instagram @sarah_moolla

BBC Scotland
Brian Taylor, BBC Scotland's Political Editor, has announced his retirement. Brian has been in the role for almost 30 years and will leave the organisation at the end of October. Before joining the BBC in 1985 he worked in newspapers for eight years, six of them as a Lobby Correspondent at Westminster.

Belfast Live
Ryan Smith, currently Content Editor at MyLondon, will be joining Belfast Live at the end of the month as their new Editor. Ryan, who was previously a Reporter at Belfast Live from 2015 to 2020, can be found tweeting at @Ryan_Smith94 and his Facebook page is here

The Big Issue
Alastair Reid has been appointed Digital Editor at The Big Issue, effective 21 September. Alastair was previously Managing Editor at First Draft, which fights mis- and disinformation online. Prior to joining First Draft he was a Social Media Journalist at the Press Association. Alastair can be found on Twitter @ajreid

Dexerto.com
Richard Lewis has been appointed Editor-at-Large at Dexerto.com, the flagship website of esports and gaming media group Dexerto. Richard has 10 years' experience as an esports journalist; he is also a former desk host of ELEAGUE, the host of The Richard Lewis Show, and has previously written for various publications that cover esports. After joining Dexerto.com in November 2018 on a freelance basis, Richard has written various opinion-led pieces and investigative articles on the site about issues in the esports industry and has covered CS:GO, VALORANT, Overwatch and League of Legends esports news. He can be found tweeting at @RLewisReports

GRAZIA
Candice Brathwaite and Stephanie Yeboah have been appointed Contributing Editors at GRAZIA. Candice (@candicebrathwaite) is the author of the bestselling book 'I Am Not Your Baby Mother' and the founder of online initiative Make Motherhood Diverse. Stephanie (@stephanieyeboah) is a plus-size style blogger who has been part of the body positive community since 2014 and author of the new book, 'Fattily Ever After: A Black Fat Girl's Guide To Living Life'.

LovinDublin / Lovin.ie
Rory Cashin is now Entertainment Editor for LovinDublin and Lovin.ie. Rory has freelanced as an entertainment and culture journalist and feature writer for various online, print, radio and TV outlets. He can be found on Twitter @roarEcashin

Network N
Ben Sledge has joined Network N as a Staff Writer, working across PCGamesN, The Loadout, and Pocket Tactics. Ben covers the latest videogame news, esports tournaments, and more. He was previously a Freelance Journalist and wrote for outlets such as Ars Technica, Dicebreaker, Eurogamer, The Guardian, IGN, Kotaku, NME, VICE, and others. Ben can be found on Twitter @bensledge

Radio Times
Dominic Murray has been appointed Managing Director of the Radio Times, effective from October. Dominic succeeds Kathy Day, who is retiring after 18 years in the role. He has 25 years' experience in consumer media and publishing, including the development and launch of Lonely Planet magazine, GardenersWorld.com and The Secret Garden, Gardeners' World digital subscription platform. He has been publisher of BBC Gardeners' World Magazine since 2003 and Managing Director for Immediate's Gardening and Parenting portfolio since January 2019.

Railway Traveller
Vicky Mayer has recently launched Railway Traveller. The site offers inspiration, advice and information on the world's best railway journeys and destinations. Vicky was previously Editor at World of Cruising.

Freelance Update - Alessia Armenise
Alessia Armenise is available for editorial and commercial content creation in English, French and Italian. She is now based in Paris and able to move a bit more freely around Europe. Alessia also creates visual content and helps brands create their editorial and social strategy. Her website is alessiaarmenise.com and she is on Instagram @alessiarmenise

Freelance Update - Jane Cahane
Freelance print and digital journalist Jane Cahane is currently looking for fresh commissions. Jane is a skilled news and feature writer, editorial manager, layout and production sub-editor, B2B / B2C copywriter and proofreader, with an additional specialism in Americanizing and Anglicising content (eg cookery, etc) for co-edition publications. She has written substantially for the education, travel, culture, MICE and international property markets, and has also been associated with the renewable energy, defence, insurance/reinsurance and facilities management industries. Jane has also formerly been associated with the renewable energy and facilities management industries.

Freelance Update - Laura Higgins
Laura Higgins in now available for freelance work after her maternity leave. Laura was previously Lifestyle Editor at Your Home and is now available for articles, copywriting or online content, as well as recipe development and food styling projects. She specialises in interiors, food and lifestyle but has covered health, beauty and parenting in the past and is open to working on other projects too. Her website can be viewed at www.laurahigginsfreelance.co.uk

Freelance Update - Jyoti Rambhai
Jyoti Rambhai is a freelance journalist, specialising in business but also does news, travel and features. She currently works on a freelance basis at The Sun, but previously worked at the Daily Express and was the editor of a trade magazine, Modern Work.  Jyoti can be found on Twitter @jy0ti_journo. Her portfolio can be viewed here

International Media Moves

ABC 
Julián Quirós Monago is now Managing Director of the Spanish national daily newspaper ABC. He was previously Director of the regional newspaper Las Provincias, a role he held for 11 years. Julián replaces Beito Rubido Ramonde. He can be found on Twitter at @julian_quiros

Domani 
The new daily newspaper Domani has been launched by the recently founded Italian publisher Editoriale Domani. Domani is led by Stefano Feltri, a former Columnist and Deputy Director at Il Fatto Quotidiano.

RAI
Maurizio Imbriale is now Deputy Director is now Deputy Director of RaiPlay, the online platform of the Italian national public broadcaster RAI. He was previously Manager in charge of the Production and Offer Management of RaiPlay. Maurizio can be found on Twitter at @MImbriale

The Motley Fool Australia
Tony Yoo is now Senior Journalist for The Motley Fool Australia. Previously Finance Producer at Yahoo Finance Australia, Tony, who covers business and investment news, can be found on Twitter @TonyYooAUS

news.com.au
Alexis Carey is now Senior Reporter at news.com.au. Previously Finance Editor, she is looking to hear about general news stories. Alexis can be found on Twitter @carey_alexis

Natalie is Cision UK's Senior Content Editor, based in London. She manages the UK Media Moves newsletters, which showcase the latest journalist news and moves, as well as highlighting industry events and awards.
Learn More. Do More. demo new
PR Tips, Case Studies, and Product Updates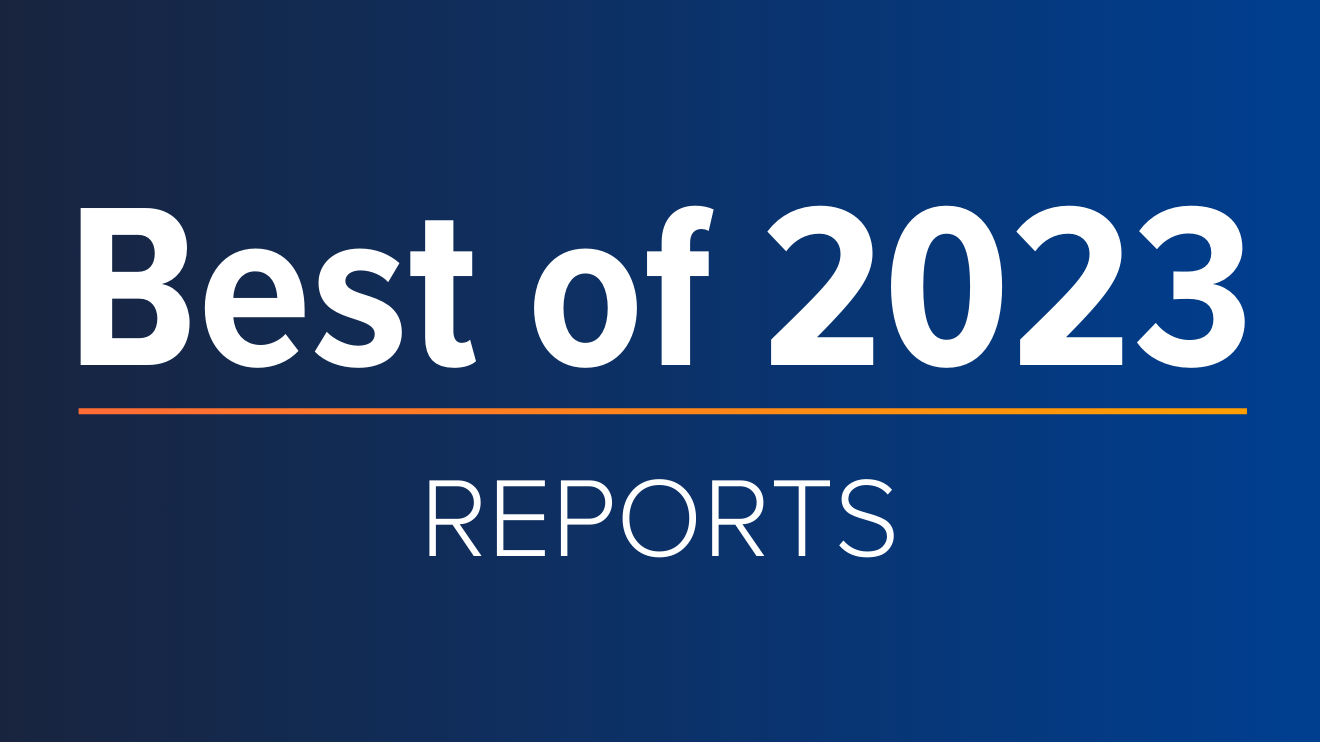 White Papers
ICYMI: Cision's Top Guides & Reports of 2023
With 2023 coming to a close and a new year rapidly approaching, now is the perfect time to reflect on the past year, lessons learned – and start setting the stage for a successful 2024. In the always-on, ever-evolving PR and comms industry, staying...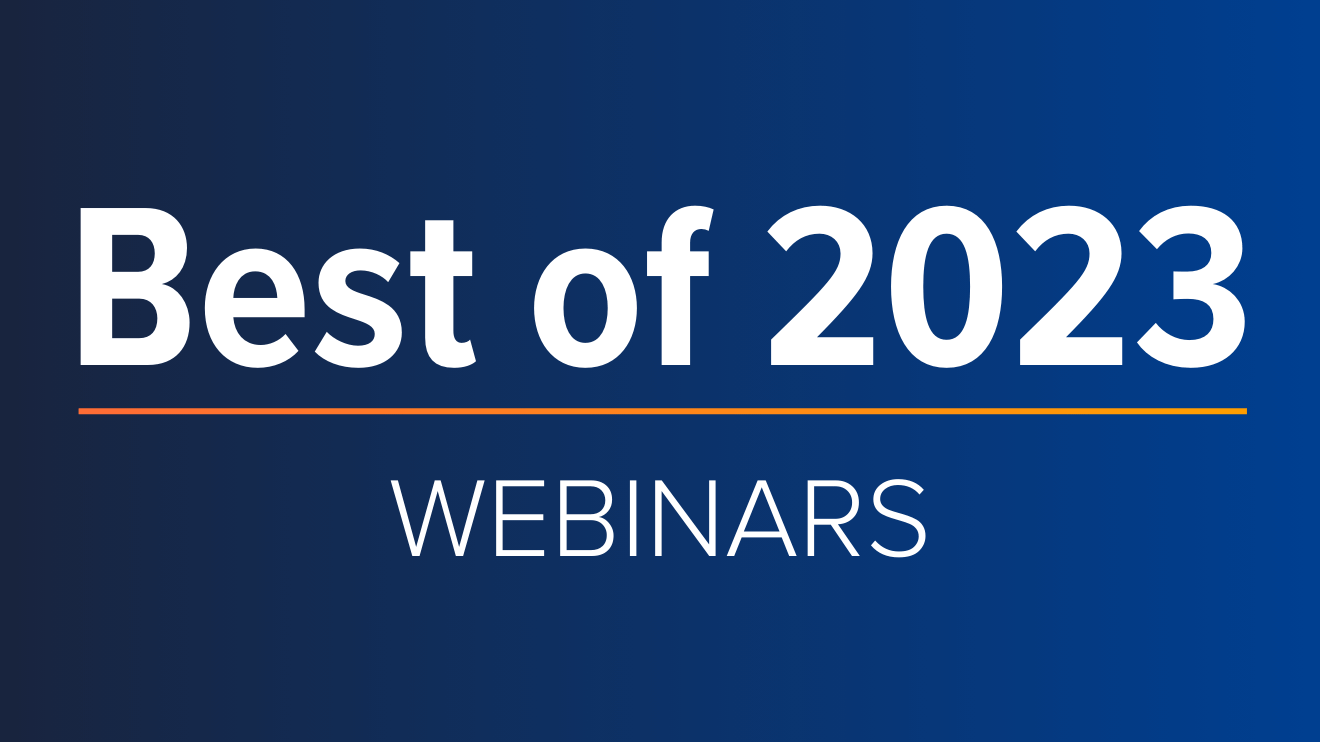 Webinars & Events
ICYMI: Cision's Top 5 Webinars of 2023
The end of the year is just around the corner, which means time to start building strategic plans, setting priorities, establishing goals and ultimately ensuring everything is ready and in place for success in the year ahead. One great way to make...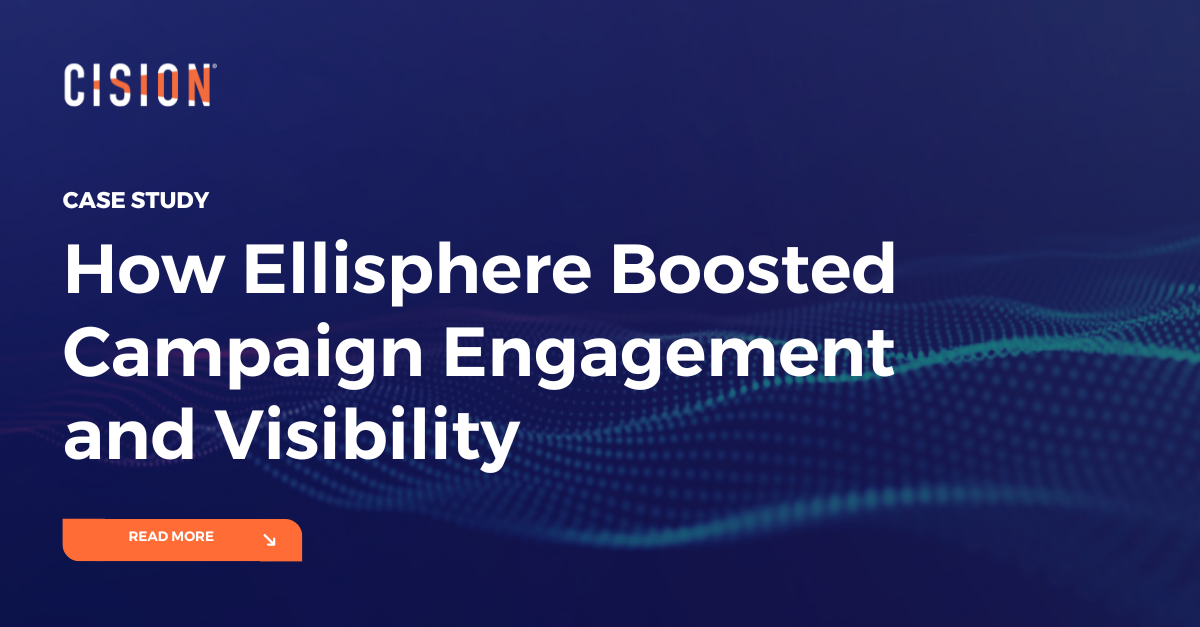 Success Stories
How Ellisphere Boosted Campaign Engagement and Visibility
Find out how Ellisphere increased engagement on their campaign content by up to 48% using our Multichannel News Releases and Guaranteed Paid Placement.