---
Subscribe Now to get the UK Media Moves every Tuesday and Thursday
Straight to your inbox - including the latest Media Awards and Events!
---

The Caterer
The Echo
GLAMOUR UK
Herts Advertiser
Highsnobiety
Irish Independent
The Mail on Sunday
Newsquest
The Northern Echo
PoliticsHome
XDA Developers
Freelance Update - Manahil Bhatti
Freelance Update - Lorenzo Belenguer
Freelance Update - Brian Bollen
Freelance Update - Robert Hutton
Freelance Update - Jenny Stallard
International Media Moves
The Caterer
James Stagg has been promoted from Deputy Editor to Editor at The Caterer, where he has worked since 2010. He succeeds Chris Gamm, who will be Chief Executive at the industry charity Springboard. James can be found on Twitter @james_stagg

The Echo             
Robert McNamara has been promoted to Deputy News Editor at The Echo in Cork. Robert has been with the paper since December 2016, most recently as Assistant News Editor. He can be found on Twitter @whatrobdidnext

GLAMOUR UK 
Camilla Kay is rejoining GLAMOUR UK in the role of Beauty Director/Deputy Editor. Camilla will be working across digital and print to grow and shape GLAMOUR's beauty content and the future direction of the brand.

Herts Advertiser
Maya Derrick will be joining the Herts Advertiser as a Junior Reporter at the end of September. Maya, who will be covering St Albans and Harpenden, graduated from Bournemouth University this year with a BA in multimedia journalism. She can be found on Twitter @journomaya

Highsnobiety
Christopher Morency has been promoted to Editorial Director of Highsnobiety, where he was previously Editor-at-Large. Christopher worked for The Business of Fashion prior to joining Highsnobiety in 2018. He can be found on Instagram @aardrijkskunde

Irish Independent
Eoghan Moloney has joined the Irish Independent as a Breaking News Reporter. Eoghan has previously worked for The Clare Champion newspaper as a sport and news reporter and has written for various national outlets. He can be found on Twitter @EMoloney91

The Mail on Sunday
Rachel Rickard Straus has joined The Mail on Sunday as Deputy Personal Finance Editor. She can be reached via email and on Twitter at @rachel_spike. She was previously Editor of Moneywise and Assistant Editor at This is Money.

Newsquest
Pete Gavan has been appointed Regional Group Editor for Newsquest Oxfordshire and Wiltshire, effective 2 November. The new role is created as Samantha Harman, Editor of the Oxford Mail and The Oxford Times, is to become Head of Media for Oxford Brookes University. Pete, who has edited Newsquest's Wiltshire titles since 2018, can be found on Twitter @petegavan

The Northern Echo
Karl Holbrook has been appointed Editor of The Northern Echo, effective in October. Karl is currently Group Editor for Lancashire & Greater Manchester at Newsquest, and prior to that was Editor of The Bolton News. He can be found tweeting at @KarlDHolbrook

Nottinghamshire Live
Anna Whittaker has joined Nottinghamshire Live as a News Reporter. Anna, who was previously a Senior Reporter at Derbyshire Live, can be found on Twitter @journoanna_

PoliticsHome
Kate Proctor has been appointed Political Editor of PoliticsHome and The House magazine. Kate, who started this week, was previously a Political Correspondent for The Guardian and a Political Reporter for the Evening Standard. She can be found on Twitter @Kate_M_Proctor

XDA Developers
Nicholas Fearn has been appointed Weekend Editor at XDA Developers. Nicholas, who is also completing an MSc in cyber security, has previously written for outlets such as TNW, Gizmodo, Lifehacker, Engadget, Forbes, and Techradar. He can be reached at @nicholasgfearn

Freelance Update - Manahil Bhatti
Modest beauty influencer Manahil Bhatti (@Manahilbeautyx) has announced she will be freelancing and will be available for collaborations and sponsored/paid posts, and is interested in receiving new press releases, launches and events. Manahil mainly covers beauty and skincare but will be open to food and lifestyle. She has knowledge of a variety of beauty brands including but not limited to: Fenty Beauty, Too Faced, Estée Lauder, Clinique, and Clarins, and has experience of trying new products to review.

Freelance Update - Lorenzo Belenguer
Artist and Editor Lorenzo Belenguer is available for freelance work related to Arts & Culture, especially to contemporary visual arts. Lorenzo, who divides his time between London and Valencia, edits the online magazine EscapadasUK. He can be found on Twitter @_belenguer. Examples of his work can be found here

Freelance Update - Brian Bollen
Brian Bollen specialises in matters relating to international institutional finance, either as a journalist or as a corporate copywriter, and he is always interested in hearing about new opportunities. Brian can be found tweeting at @brianbollen

Freelance Update - Robert Hutton
Journalist and author Robert Hutton has left Bloomberg after 16 years covering the British government to go freelance and to write more books. Prior to Bloomberg he worked for the Mirror and the Financial Times. Rob, who writes about politics, history, spies, science and culture, among other things, can be found on Twitter @RobDotHutton. His website is roberthutton.co.uk

Freelance Update - Jenny Stallard
Writer and editor Jenny Stallard is available for commissions. Jenny, who runs the wellbeing platform Freelance Feels: Wellbeing for humans who work for themselves, now specialises in writing about small business/freelance life and mental health for self-employed people. Recent articles have included the future of freelancing for the Telegraph and on goal setting for freelance website Underpinned. Jenny also writes on freelance life in her monthly newsletter freelancefeels.substack.com. She is looking to connect with business and careers editors and open to commissions on small business/freelance life. Reach her at @JStallard_Media on Twitter and @freelance_feels on Instagram.


International Media Moves

Telemadrid 
Nacho Aranda is now Sports Editor of the Spanish regional TV channel Telemadrid. He replaces Javier Callejo Caballero, who has left the broadcaster to pursue other interests. Nacho can be found on Twitter at @arandatv

Canale 5 
Piero Chiambretti is now Presenter of Tiki Taka, the Sunday night sports programme of the Italian national TV channel Canale 5. He replaces Pierluigi Pardo, who has left the broadcaster after 7 years to pursue other interests. Piero was previously Presenter of the weekly Rete 4 show La Repubblica delle Donne.

RAI 
Marilù Lucrezio is now Brussels Correspondent for the Italian national broadcaster RAI. She was previously Special Correspondent for TG1, RAI's main news programme. She can be found on Twitter at @marilu_lucrezio

TV8 
Rosanna Cancellieri is now the Presenter of the TV show Vite da Copertina for the Italian private TV channel TV8. She was previously a Reporter and Presenter for the national broadcaster RAI, where she has worked since 1985. Rosanna replaces Giovanni Ciacci and Elenoire Casalegno. Vite da Copertina is broadcast weekdays at 5:30pm and covers the world of celebrity.

Natalie is Cision UK's Senior Content Editor, based in London. She manages the UK Media Moves newsletters, which showcase the latest journalist news and moves, as well as highlighting industry events and awards.
Learn More. Do More. demo new
PR Tips, Case Studies, and Product Updates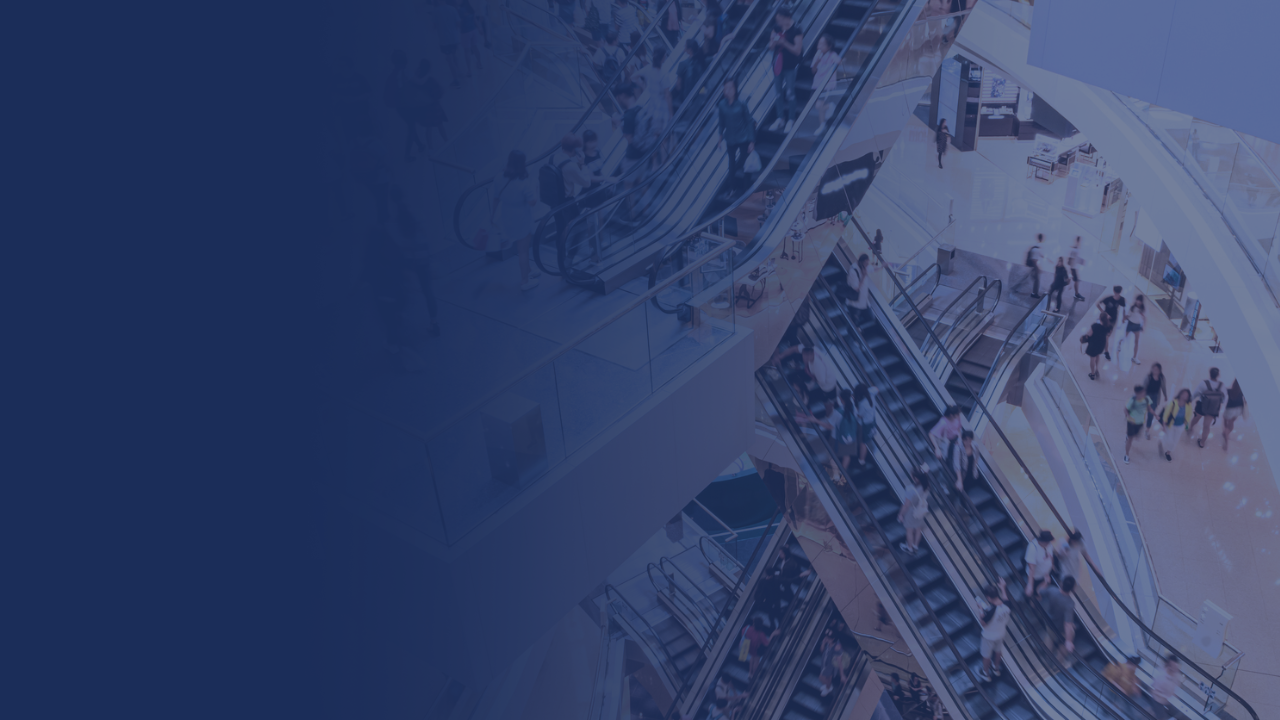 White Papers
Black Friday 2023: Media Snapshot
Arriving the Friday after Thanksgiving in the US, Black Friday signifies the start of Christmas shopping season for many, with discount prices leading to a highly profitable period for retailers. Black Friday has grown into a global event, driven by ...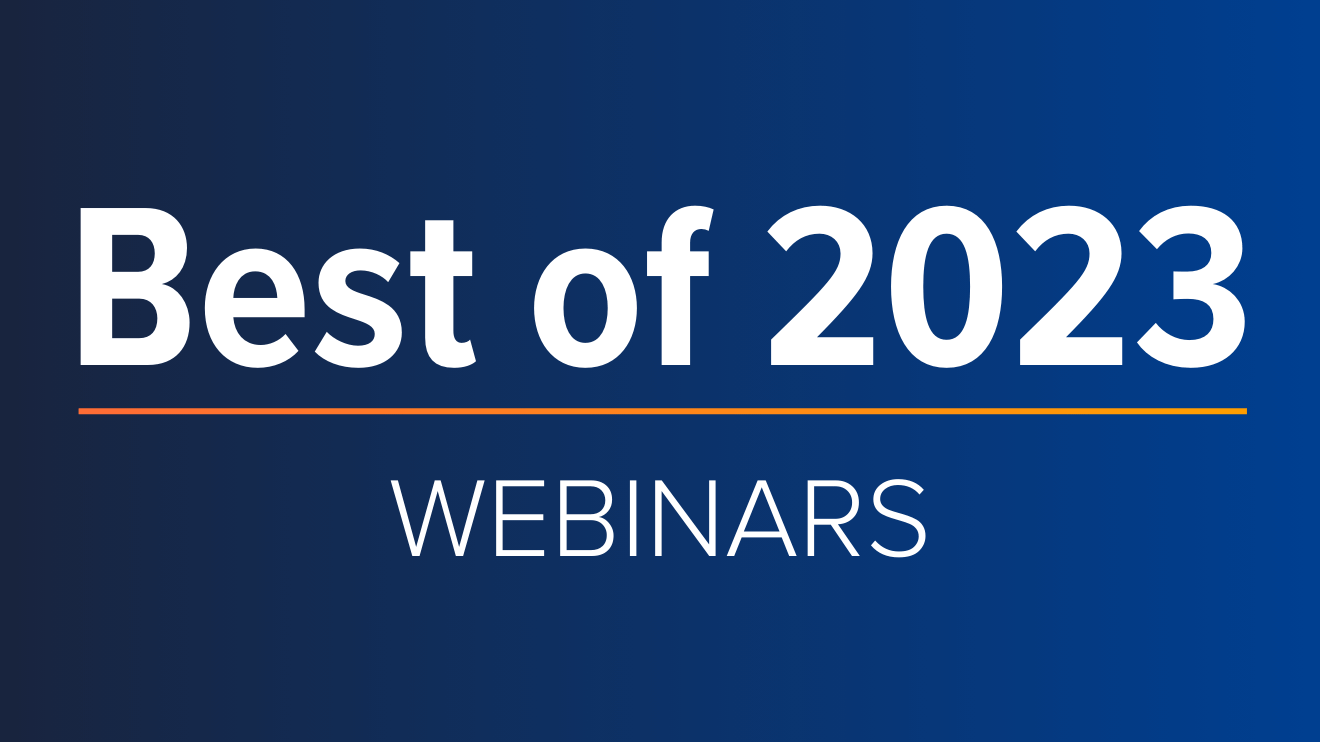 Webinars & Events
ICYMI: Cision's Top 5 Webinars of 2023
The end of the year is just around the corner, which means time to start building strategic plans, setting priorities, establishing goals and ultimately ensuring everything is ready and in place for success in the year ahead. One great way to make...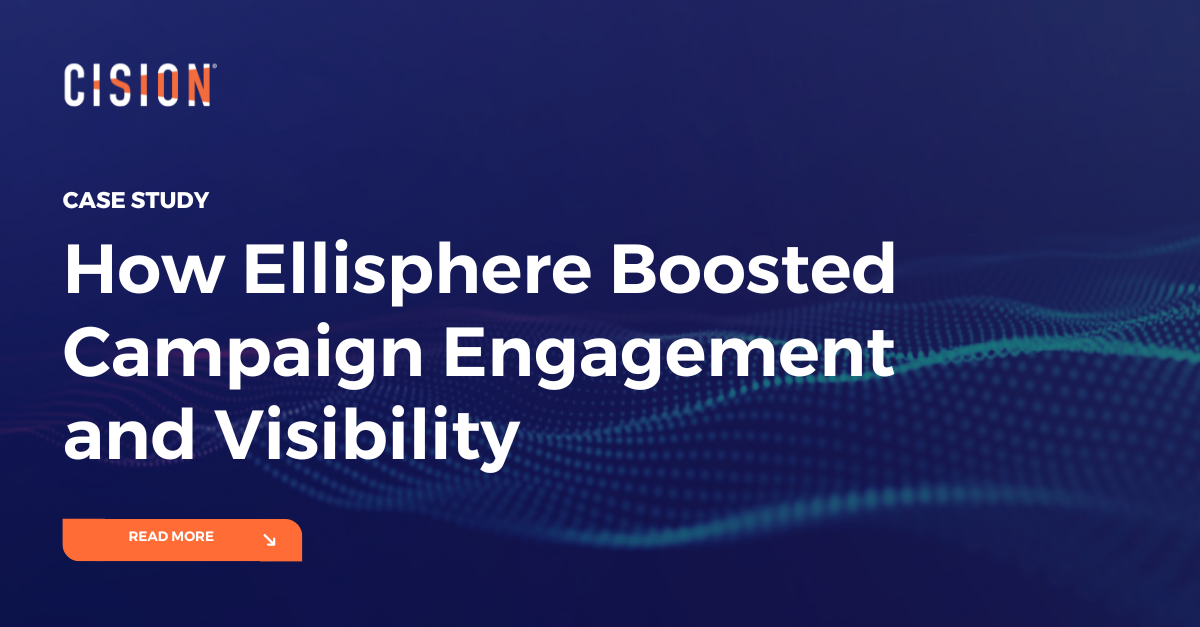 Success Stories
How Ellisphere Boosted Campaign Engagement and Visibility
Find out how Ellisphere increased engagement on their campaign content by up to 48% using our Multichannel News Releases and Guaranteed Paid Placement.