Archant
Classic FM
Financial Times
HELLO! Online
LADBible
New Statesman
React News
TechRadar
Worcestershire Live
Journalist Update - Kelly Pigram
Freelance Update - Saba Salman
International Media Moves
The Telly Awards 2020
Women in Journalism
Archant
Franki Berry has returned to Archant as a Chief Reporter. Franki, previously a Digital Reporter at TTG, will work across the Islington Gazette, Hackney Gazette, Ham & High Series and Brent & Kilburn Times. She tweets at @FBerrynews

Classic FM
Alexander Armstrong is the new host of Classic FM's flagship weekday programme, starting on Monday 1st June at 9am. Alexander joined the station's permanent line-up in 2014 and has been presenting his own weekend afternoon shows (Saturday and Sunday, 1pm to 3pm). He will continue hosting his Saturday programme in the same time slot. He can be found on Twitter at @XanderArmstrong

Financial Times
Myles McCormick has been appointed US Energy Reporter at the Financial Times. Myles, who was previously a Breaking News Reporter for the FT, is currently based in London but is due to relocate to New York in the coming months. He can be found tweeting at @mylesmccormick_

HELLO! Online
Ainhoa Barcelona has been appointed Content Manager at HELLO! Online. Ainhoa, previously Acting Website Editor, takes on her new role as Andrea Caamano returns from leave. She is on Twitter at @AinhoaBarcelona
LADBible
Liam Beard is now Social Editor at LADBible. Liam was previously a Live News Reporter for Cheshire Live as well as US TV Reporter for the Daily Express. He can be found on Twitter at @LiamBeard

New Statesman
David Tomchak has been appointed Head of Digital and Innovation at the New Statesman, effective in September. He will report directly to the Editor-in-Chief Jason Cowley. David, who was previously Head of Digital at Downing Street, is currently Digital Editor-in-Chief and Digital Publisher at the Evening Standard. He can be found on Twitter at @djtomchak

React News
Guy Montague-Jones has been appointed Analysis Editor at React News. Guy previously held various roles at Property Week, most recently as Deputy Editor. He can be found tweeting at @montaguejones

TechRadar
Former Senior Editor Gerald Lynch has been promoted to Executive Editor at TechRadar. Gerald continues to cover homes and lifestyle tech, but will now also cover the broader consumer technology space and will be responsible for features and long-form editorial content. He tweets at @geegeemidnight

Worcestershire Live
Reach has launched a new digital-only news service for Worcestershire, covering Worcester, Redditch, Kidderminster, Malvern, Bromsgrove, Evesham and Droitwich. Worcestershire Live is available on the Birmingham Live website and has a dedicated Twitter (@WorcsLive) and Facebook page.

Journalist Update - Kelly Pigram
Kelly Pigram, a former Freelance Writer based in London, is now a Senior Producer at Taste.com.au. Kelly can be removed from UK lists as she only needs to receive press releases for Australian audiences. She can be found tweeting at @kellypgram

Freelance Update - Saba Salman
Freelance writer/editor Saba Salman is available for commissions covering social affairs. Her book, 'Made Possible: Stories of success by people with learning disabilities - in their own words', is published by Unbound on Thursday 28 May. Saba's work can be seen on her website sabasalman.com or via her page on the Guardian. She can be found on Twitter at @Saba_Salman



International Media Moves

Cadena SER
The Spanish national radio station Cadena SER has launched the new weekly show 'Hoy por Hoy Ser Empresarios'. Broadcast every Friday, it looks at the world of small- and medium-sized businesses. Vanessa María Abad de Taramona is the Director and Presenter.

Italia Informa
The Italian publisher Gedecom has now relaunched the news website Italia Informa. The site, which previously mirrored the bimonthly print publication, will now be a standalone online newspaper with a separate editorial team lead by Giuseppe Castellini.

Australian Broadcasting Corporation
Michelle Stanley has been appointed Breakfast Presenter at the Australian Broadcasting Corporation's Mid West & Wheatbelt Western Australia office. She is starting in her new role at the end of June and until then will remain a Rural Reporter for the ABC Country Hour and ABC Pilbara. She can be found tweeting at @michlstan

The Conversation Australia
Liam Petterson is now Assistant Editor, Health + Medicine at The Conversation Australia. Liam joined The Conversation in April 2020 after interning on the Science and Technology desk. He is keen to hear about new health/medicine research from authors at Australian universities and can be found tweeting at @liampetterson


Awards

The Telly Awards
The winners of the 2020 Telly Awards have been announced, and the full list can be viewed here. The Awards, which started in 1979, honours excellence in video and television across all screens. The Telly Awards recognizes work that has been created on behalf of a client, for a specific brand and/or company (including your own) or self-directed as a creative endeavour.

Events
Women in Journalism is hosting the following upcoming events:

Tuesday 2 June, 5.30-6.30pm: Sunday Times chief foreign correspondent Christina Lamb in conversation with WIJ chair Eleanor Mills discussing her new book 'Our bodies, their Battlefield, What War does to Women'. This is the first in their new summer 'lit fest' series of occasional interviews with journalists who are also authors. BOOK HERE

Tuesday 9 June, 5.30-6.30pm: Has lockdown increased the domestic load on women, risking a reversal many of the recent strides they have made in the workplace - and what can we do about it? Join the discussion with their panel including Helen Lewis author of 'Difficult Women: A history of Feminism in 11 Fights'; award-winning journalist Donna Ferguson and WIJ chair Eleanor Mills. BOOK HERE

Tuesday 16 June, 6.00-7.00pm: Newly appointed editor of the FT Roula Khalaf and the first woman at the paper's helm, in conversation with Eleanor Mills, followed by audience Q&A. Kindly sponsored by Lexington Communications @Lexcommuk. BOOK HERE
Learn More. Do More. demo new
PR Tips, Case Studies, and Product Updates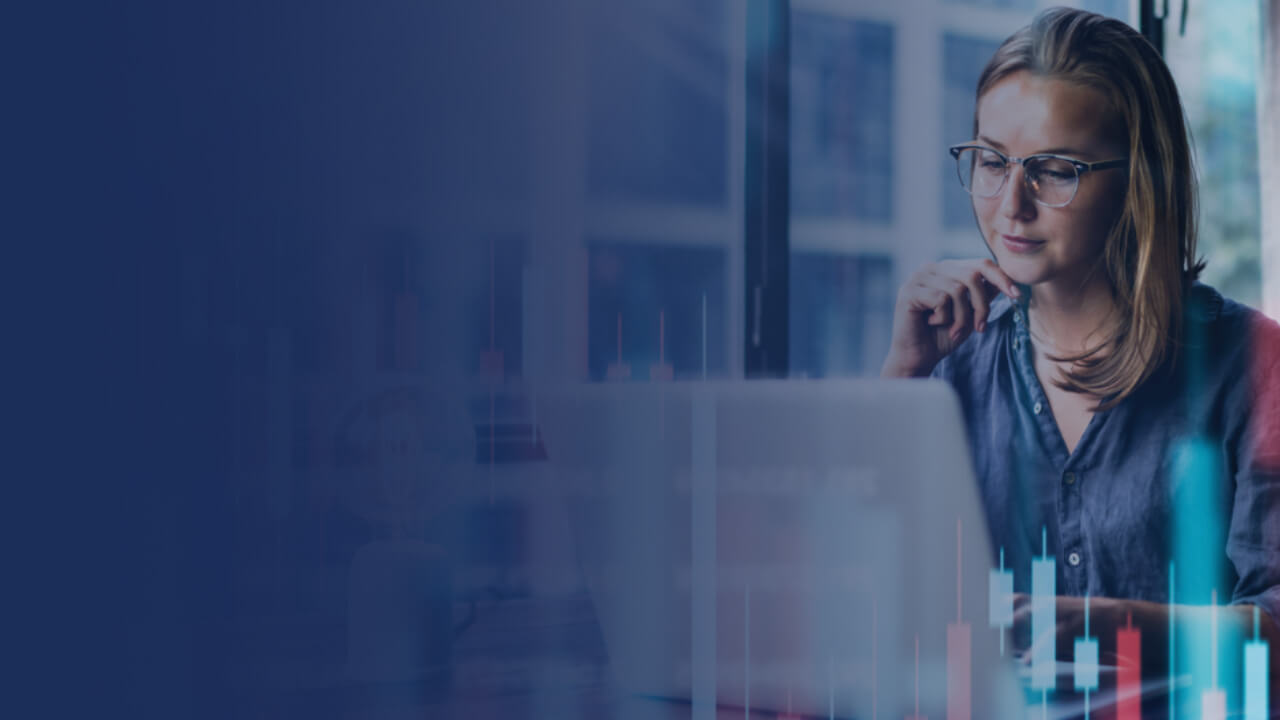 White Papers
Mastering the Pitch: Data-Backed Strategies for Smarter PR
Use data to build better pitches and maximise the impact of your earned media.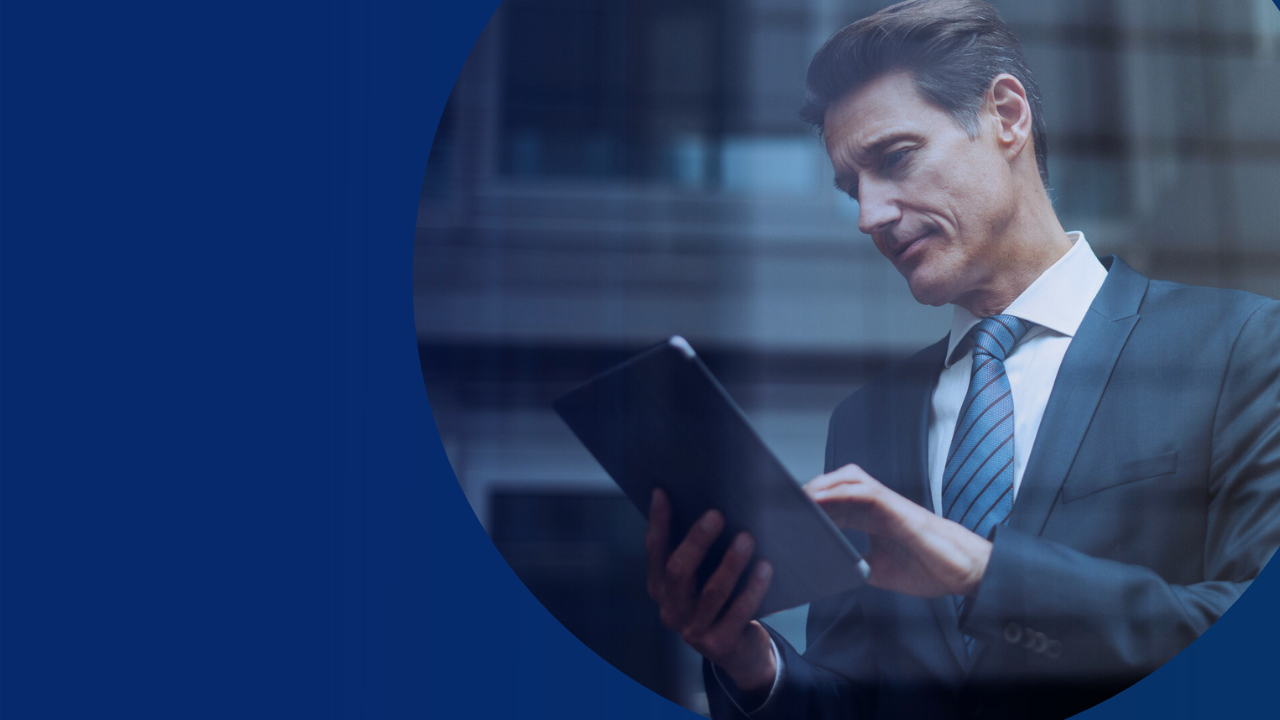 Webinars & Events
[On-Demand Webinar] AI Trends 2024: What's Ahead for PR and Comms?
After a year in which AI has significantly reshaped PR and comms, where does that leave us as we head into 2024? This Cision webinar looks at the AI trends we expect to see emerge in the next year – and how they will have an impact on the PR and...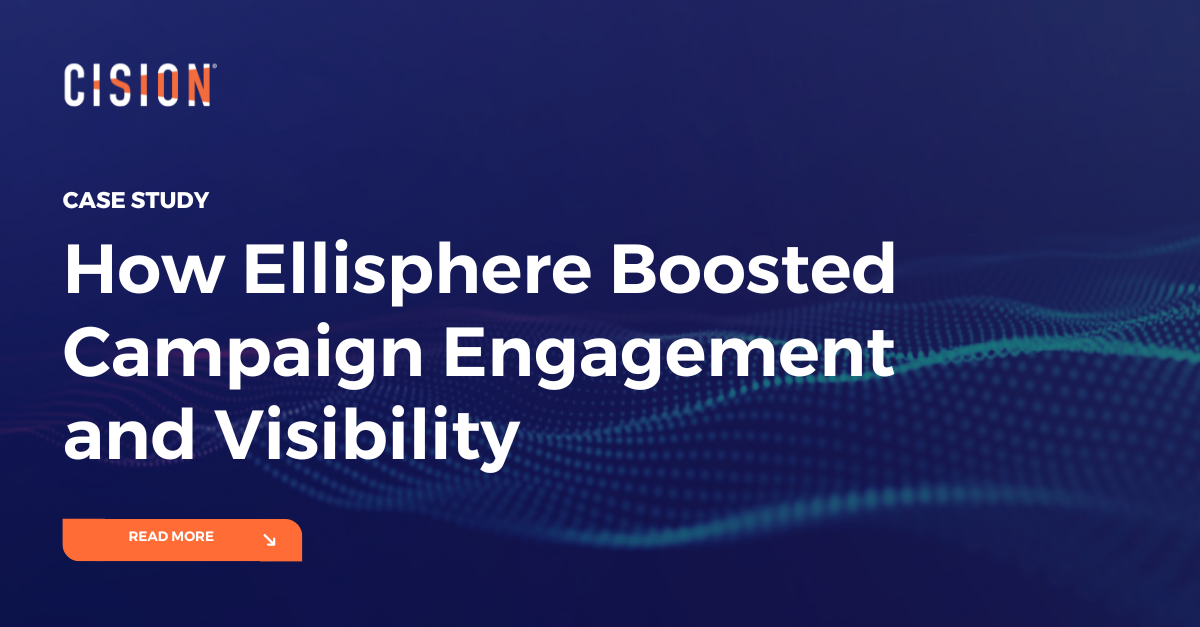 Success Stories
How Ellisphere Boosted Campaign Engagement and Visibility
Find out how Ellisphere increased engagement on their campaign content by up to 48% using our Multichannel News Releases and Guaranteed Paid Placement.