The Athletic
The BMJ
CoStar News
Capacity Media
Citywire Wealth Manager
ConservativeHome
Evening Standard
Female Entrepreneur Association
Financial News
GlasgowLive / edinburghLive
i
Immediate Media
Northern Soul
Real Homes
Responsible Investor
Freelance Update – Alison Davidson
BFC TV
RAI - TGR
Canberra Sunday Times
Willis Towers Watson's UK Media Awards 2020
National Press Awards 2019
Private Eye Paul Foot Award 2020
Women In Media
British Vogue's Forces for Change
The Ultimate PR & Comms Training Day

The Athletic
Craig Chisnall is now Staff Editor at The Athletic. Craig comes from The Times, where he worked on the sports desk for five years. He can be found tweeting at twitter.com/craigchis.

The BMJ
Mun-Keat Looi has been appointed International Features Editor at The BMJ. He was previously Global Social Media and Communities Manager for the RICS, and prior to that worked as Features Editor and Growth Editor for Mosaic. Mun-Keat can be found tweeting at twitter.com/munkeatlooi

CoStar News
Alicia Villegas has been appointed Finance Editor at CoStar News. She was previously Senior Reporter at the PEI Media publication Real Estate Capital. Alicia can be found tweeting at twitter.com/villegas_alicia

Capacity Media
Melanie Mingas has joined Capacity Media as Deputy Editor. She is based in London and works alongside Editor-in-Chief Joao Lima. Melanie, who has edited B2B magazines in the UAE and Australia, will cover news, interviews and analysis on the global telecoms industry.

Citywire Wealth Manager
James Phillipps is stepping down today as Editor of Wealth Manager after more than seven years in the role. From mid-March he will return to Wealth Manager as contributing editor, working three days a week. He will also be available for freelance and editing commissions for non-competing titles, as well as corporate work. James has considerable experience of writing across a range of topics, including fund and wealth management, investment and consumer finance. For Wealth Manager his email address remains the same.

ConservativeHome
Charlotte Gill has been appointed Deputy Editor of ConservativeHome, effective from March. Charlotte is a Journalist and Commentator who has written for the Daily Telegraph, The Times, the Mail on Sunday, The Spectator and elsewhere. She can be found tweeting at twitter.com/charlottecgill

Evening Standard
Jessie Thompson has been appointed to the position of Deputy Arts Editor of the Evening Standard. Jessie will continue writing reviews and features for the Evening Standard and will be working closely with Arts Editor Nancy Durrant building on the Standard's outstanding reputation for arts and entertainment across the paper and digital platforms. Nancy's Twitter/Instagram handle is @nancydurrant. Jessie can be found at twitter.com/jessiecath

Female Entrepreneur Association
Laura Bartlett has joined the Female Entrepreneur Association as their Managing Editor. Overseeing the relaunch of the monthly digital magazine, Laura will be responsible for achieving the goal of being the number one magazine for female entrepreneurs. Relaunching on the 1st April, the magazine will feature success stories from entrepreneurs, influencers and celebrities who will give the reader an insight into how they created success. Published across multiple platforms, the magazine has a captive audience of engaged and ambitious readers. Laura can be found tweeting at twitter.com/laurabartlett0

Financial News
Emily Horton is taking on the newly created position of Professional Services Correspondent at Financial News, covering auditors, consultancies, law firms and headhunters across the City and beyond. Emily joined the team as an intern in summer 2018, subsequently securing a full-time Reporter role on the online news desk. She can be found tweeting at twitter.com/emilyhorton231

GlasgowLive / edinburghLive
Rebecca Parker has joined GlasgowLive and edinburghlive as Audience Editor. She was previously Head of Audience Engagement at The Herald in Glasgow. Becky can be found tweeting at twitter.com/beckyjparker_

i
Siobhan Norton has been appointed Head of Production at the i in addition to her existing role as Assistant Editor. Siobhan will oversee the print production of the newspaper in her new role. She can be found tweeting at twitter.com/siobhanbnorton

Immediate Media
Carys Matthews is now Group Digital Editor at Immediate Media, working across BBC Wildlife and BBC Countryfile Magazine websites. Carys was previously Digital Editor of countryfile.com. 
Megan Shersby is now Editorial and Digital Co-ordinator across both brands and can be reached at megan.shersby@immediate.co.uk

Northern Soul
Andy Murray has been appointed Music Editor of the Northern Soul website (www.northernsoul.me.uk). Andy can be found tweeting at twitter.com/MrGeetsRomo
Lisa Wood has been appointed Property & Interiors Correspondent for the website. Lisa can be found on Instagram at instagram.com/foxtalesanddreams

Real Homes
Jennifer Oksien has joined Real Homes as Appliances Editor. She will be helping readers find the best appliances for their homes and she will be reviewing the latest products from top brands. Jenny's career spans marketing and editorial, and she has written web copy for John Lewis' Sound & Vision and Home departments. She can be found on Linkedin.

Responsible Investor
Daniel Brooksbank, former Editor of Responsible Investor, is now Head of Strategic Content. Daniel served as Editor for over 10 years and he can be found on Linkedin.
Sophie Robinson-Tillett, who joined the team in 2016 as Deputy Editor, has been promoted to Editor. She can be found on Linkedin.

Freelance Update – Alison Davidson
Experienced interiors and lifestyle editor Alison Davidson is available for freelance commissions/project work. Features, copywriting, styling and content creation. She is also available for commercial opportunities and brand consultancy. Alison's blog can be viewed at www.alisonaddingstyle.com

BFC TV
The Italian private broadcaster BFC TV, in cooperation with Forbes Italia, has now launched the TV show 'Forbes Women'. It is broadcast on Fridays and presented by Forbes Italia Reporter Roberta Maddalena.

RAI - TGR
The following changes have been made to the local editorial teams of TGR, the regional news programme of RAI 3:
Nicoletta Grifoni is now Director of TGR Marche. She was previously Deputy Director and replaces Maurizio Blasi, who has now retired. Nicoletta can be found tweeting at twitter.com/nicgrifo
Antonio Lupo is now Director of TGR Molise, where he was previously Deputy Director.

Canberra Sunday Times
Alex Crowe has started as a Journalist at the Sunday Canberra Times, and writes features for the paper. Prior to this, she was a Journalist at Central Western Daily. Alex can be reached at alex.crowe@canberratimes.com.au

Willis Towers Watson's UK Media Awards 2020
REMINDER: Registration is still open for the annual Willis Towers Watson Media Awards, celebrating excellence in business journalism. The categories cover insurance and risk; HR and benefits; pensions; and investment journalism. In addition to individual journalist awards, we have publication of the year awards for insurance and risk; HR and benefits; pensions; and institutional investment. Both journalist and publication entries will be judged by an expert panel of clients, journalists and Willis Towers Watson experts. The closing deadline for award entries is Friday 21 February. For more information or details on how to enter, email sam.horril@willistowerswatson.com

National Press Awards 2019
The shortlist has been announced for the National Press Awards 2019. The Awards recognise reports, correspondents, commentators, columnists, cartoonists, designers, podcasts, photographers, scoops, investigations and campaigns across 42 categories. To view the shortlist, click here. Winners will be announced at a celebratory gala dinner at the Royal Lancaster Hotel, London on Thursday 2 April 2020. More information can be found here

Private Eye Paul Foot Award 2020
The Private Eye Paul Foot Award for Investigative and Campaigning Journalism is now accepting entries. Set up in memory of revered journalist Paul Foot, who died in 2004, the award honours the UK's most brilliant, talented and determined journalists working in the fields of investigative and campaigning journalism today. The deadline for entries is 1pm on Wednesday 1 April and entries must be submitted by post only. The winning entry will be awarded £5,000 in a ceremony in London on 3rd June 2020. More information is available here

Women In Media
The 5th annual Women In Media conference is from 7 - 8 March 2020 at the People's History Museum in Manchester. The series of workshops, panel discussions and Q&A's from inspirational women from across a huge range of fields, gives proceeds to Manchester Action on Street Health. Guests include Nicola Thorpe (Coronation Street), Cath Addis (BBC World News), Dorothy Byrne (Head of News and Current Affairs at Channel 4), Emma Goswell (Gaydio), Gilberte Roulstone (Sky News), among others. More information is available here

British Vogue's Forces for Change
British Vogue has announced the line-up for the first Forces for Change event on Saturday 7th March with Editor-in-Chief Edward Enninful, OBE at The WOW Foundation's 10th anniversary WOW - Women of the World festival at Southbank Centre. Edward Enninful has invited artists, activists, fashion pioneers and friends to join him for an evening of intimate conversation exploring the key topics that came out of British Vogue's September Issue guest-edited by Meghan, Duchess of Sussex. For ticket sales and further details go here

The Ultimate PR & Comms Training Day
Nine Media Training is running the next session of 'The Ultimate PR & Comms Training Day - get your stories into the media' on 28 February. Run by experienced national journalists and PRs Karen Attwood (ex-The i, Independent on Sunday, PA) and Becky Howard, (ex-Stylist Live and Good Housekeeping Celebrity Editor) of Nine Media Training, this course has been curated to deliver insider content that will leave PRs of all levels motivated, energised and bursting with new ideas. The next session takes place on Friday 28 February at the Citizen M Hotel, Bankside, London and to book your place click here.
Learn More. Do More. demo new
PR Tips, Case Studies, and Product Updates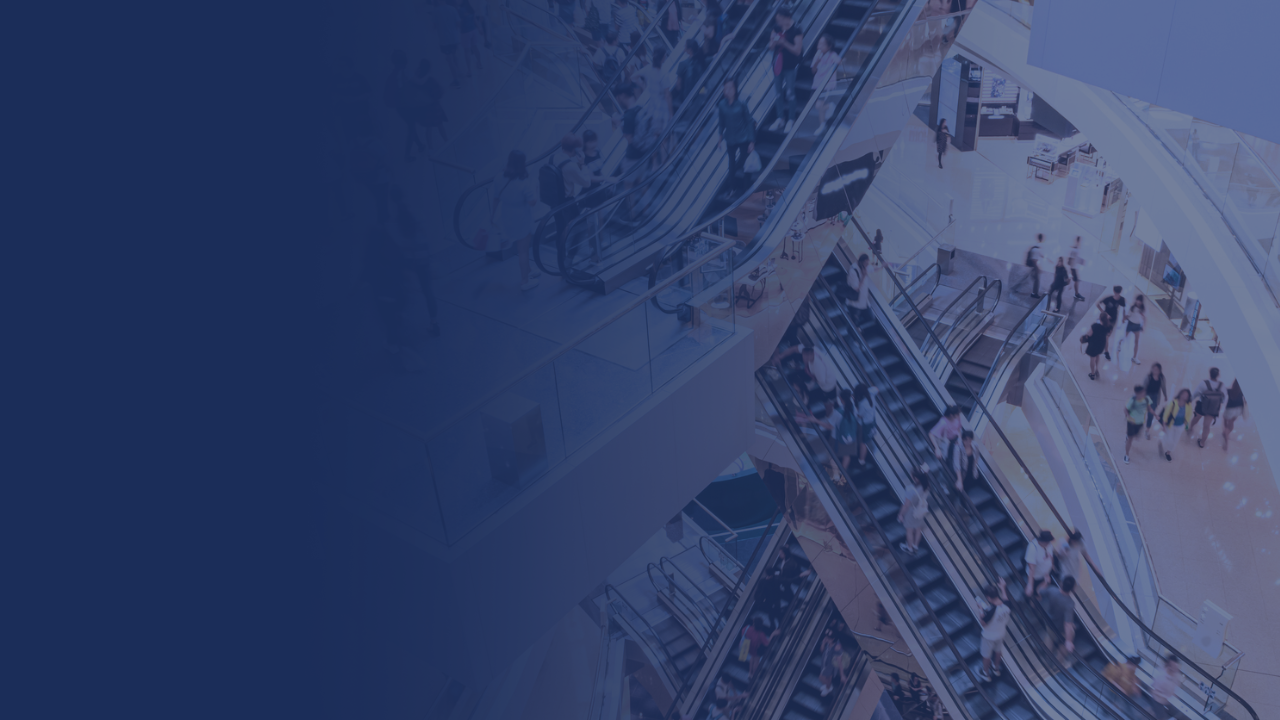 White Papers
Black Friday 2023: Media Snapshot
Arriving the Friday after Thanksgiving in the US, Black Friday signifies the start of Christmas shopping season for many, with discount prices leading to a highly profitable period for retailers. Black Friday has grown into a global event, driven by ...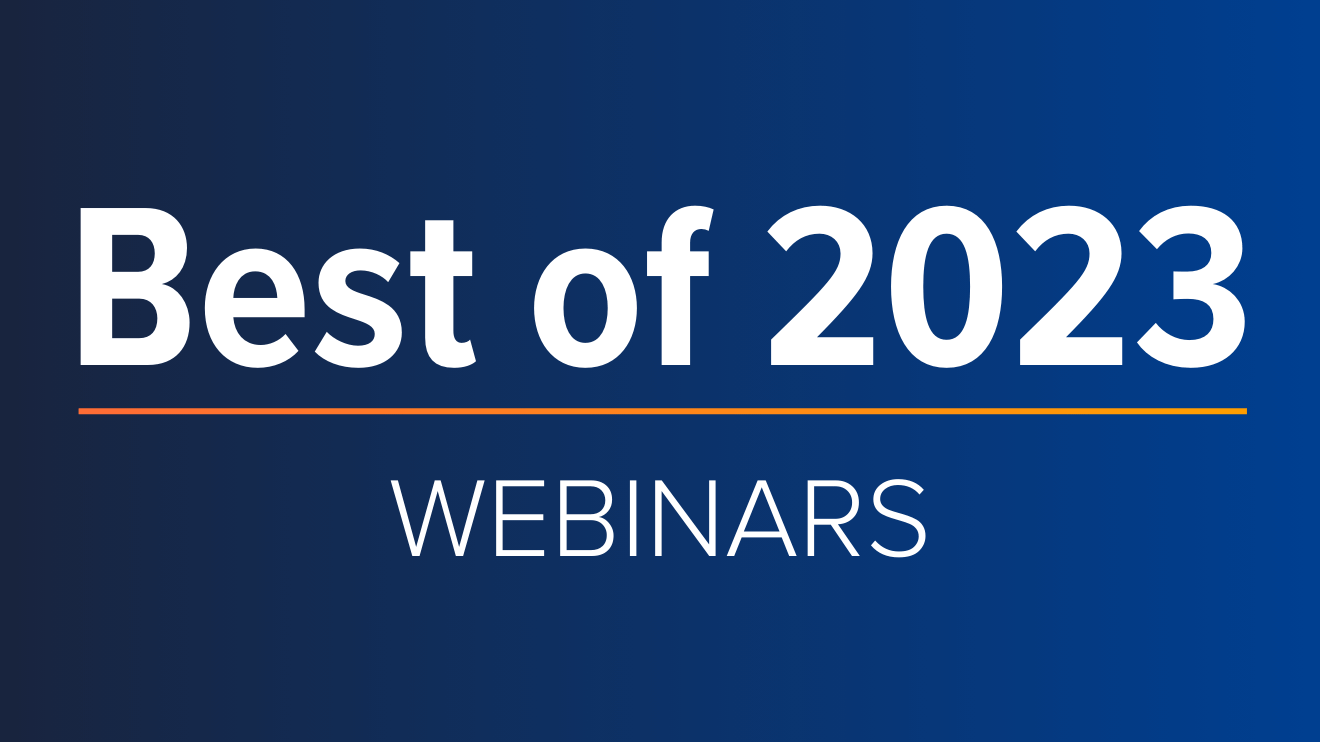 Webinars & Events
ICYMI: Cision's Top 5 Webinars of 2023
The end of the year is just around the corner, which means time to start building strategic plans, setting priorities, establishing goals and ultimately ensuring everything is ready and in place for success in the year ahead. One great way to make...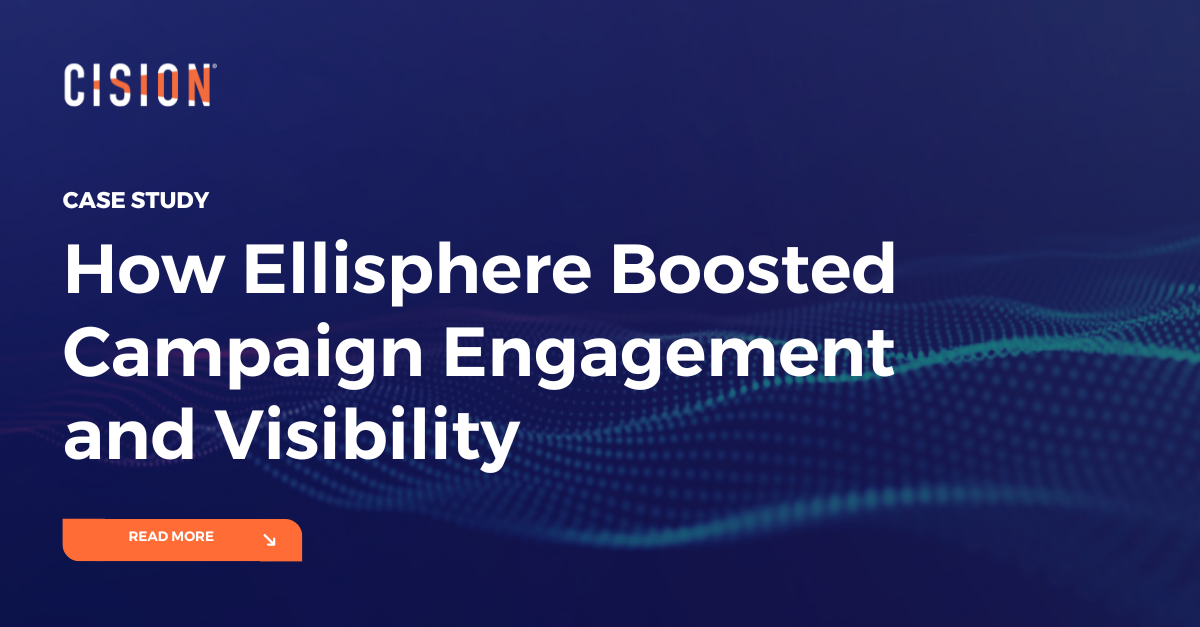 Success Stories
How Ellisphere Boosted Campaign Engagement and Visibility
Find out how Ellisphere increased engagement on their campaign content by up to 48% using our Multichannel News Releases and Guaranteed Paid Placement.