Bira
Closer / heat
Lloyd's List
Mobile World Live
PTA+ / FundEd
Real Homes
StyleCartel
STYLIST
The Telegraph
Tindle Newspapers
Vegan Living
VOGUE
Freelance Update - Christine Bailey
Freelance Update - Eugene Costello
Freelance Update - Kirsty English
Freelance Update - Sabuhi Gard
International Moves
Cision - Fashion Week AW 20
2020 BSME Talent Awards
Kent Press & Broadcast Awards 2020
DMA Media - The Future of News
The Ultimate PR & Comms Training Day

Bira
Emily Bridgewater has been appointed Communications Manager and Magazine Editor for the British Independent Retailers Association. Emily is responsible for bira magazine and is Editor of the BAGMA Bulletin. She can be found tweeting at twitter.com/emilyb_bira.

Closer / heat
Digital Writer Eden-Olivia Lord is now also writing beauty and fashion content at Closer and heat, while continuing to cover celebrity news. She is interested in receiving information about beauty and fashion products/releases. Eden can be found tweeting at twitter.com/eden_liv_lord

Lloyd's List
Declan Bush has joined Lloyd's List as a Staff Reporter, where he covers shipping. Declan was previously a News Reporter at Global Restructuring Review.

Mobile World Live
Yanitsa Boyadzhieva has joined Mobile World Live as a Reporter. She was previously Editor at Bloomberg TV Bulgaria, and can be found tweeting at twitter.com/yanitsavb

PTA+ / FundEd
Emma Griffin has joined PTA+ and FundEd as accounts support, where she is responsible for researching new products for primary and secondary schools and parent teacher associations. FunEd is a subscription-based magazine for primary and secondary schools and is targeted particularly at school business, resource and community managers, as well as school leaders. Jane Hughes is Editor. PTA+ is a magazine for PTA leaders and members at state primary and secondary schools. Carol Rogerson is Editor.

Real Homes
Camille Dubuis-Welch has joined the Real Homes web team as Digital Editor.

StyleCartel
Amira Arasteh has been appointed Contributing Fashion Editor at StyleCartel. As part of her new role, Amira will be compiling pieces covering London Fashion Week. Amira also continues to freelance for a number of other titles including Harper's Bazaar Arabia, HERO, Luxury Lifestyle Magazine and Oracle Time Magazine, covering culture, lifestyle, fashion, beauty, travel, high end and luxury dining and drinking spots, as well as news/new menus/launches. She is available for desk shifts at magazines and newspapers for content and social media.

STYLIST
Stylist Editor Susan Riley is now Commercial Editorial Director of The Stylist Group. In this newly created role, Susan will lead the creative direction of Stylist's commercial partnerships, focusing on big proactive ideas that will get the industry talking and identifying new ways for brands to connect seamlessly and meaningfully with the Stylist audience. As launch Deputy Editor, and then Editor, of Stylist magazine, Susan has helped evolve and grow the brand for a decade and is uniquely placed to bridge the editorial and commercial ambitions of The Stylist Group.

Deputy Editor Gemma Crisp is now Email Content Director at Stylist, overseeing the content platform for Stylist Loves, a must-read curation of cult buys, trends and can't-miss experiences from the Stylist team, as well as Stylist Daily, a round-up of the best stories from stylist.co.uk. She also continues to oversee Stylist's digital expansion into the USA. She can be found on Instagram at www.instagram.com/gemma_crisp

Stylist Editor-at-Large Alix Walker is now Acting Editor. Alix has been an editor at Stylist since the brand launched over ten years ago and has played an integral role in its success. Her Instagram is www.instagram.com/Alixkwalker1.

Sarah Pyper is now Acting Deputy Editor. Sarah is a senior freelance editor who has previously worked at GRAZIA, ELLE, Red and Eve magazines, written for various websites and newspapers and spent three years as a magazine editor in New York. Her Instagram is www.instagram.com/sarahgpyper.

Lisa Harvey has been appointed Features Director. Prior to this she was a freelance journalist writing and editing for various national magazines, newspapers and websites including The Guardian, ELLE, GRAZIA, Refinery29 and The Face. She has also held senior positions at GLAMOUR and BBC Three. She can also be found tweeting at twitter.com/lisajourno and her Instagram is www.instagram.com/lisajourno.

The Telegraph
Josie Ensor has been appointed US Correspondent at The Telegraph and will be based in New York from March. Josie has served as Middle East Correspondent since 2016. She can be found tweeting at twitter.com/Josiensor

Tindle Newspapers
Liz Davies is now Regional Editor covering Glamorgan, Brecon and Radnorshire at Tindle Newspapers. She was previously Editor of the Abergavenny Chronicle.

Vegan Living
The monthly magazine Vegan Living has now ceased. It was launched in 2016 by Select Publisher Services, which continues to publish Vegetarian Living.

VOGUE
Ellie Pithers will be replacing Anne-Marie Tomchak as the Digital Director of British VOGUE with immediate effect. Ellie was previously the Fashion Features Editor & Senior Associate Digital Editor at the title. Anne-Marie Tomchak has now left VOGUE.

Freelance Update - Christine Bailey
Christine Bailey, Freelance Nutrition, Health & Fitness Journalist, is now a regular writer for Men's Fitness and Outdoor Fitness magazines. Christine is interested in the latest fitness and nutrition news, research and studies as well as new products related to healthy eating and fitness. Christine can be found at www.christinebailey.co.uk and twitter.com/AdvNut

Freelance Update - Eugene Costello
Freelance journalist and editor Eugene Costello will be relocating to Valencia, Spain, from mid-February. He continues to write for a number of titles in the UK and would be happy to hear from anyone looking for someone on the ground for pieces relating to culture, travel, food/drink and lifestyle in Spain, as well as stringer work for newspapers. Eugene can be reached via his website www.eugenecostello.co.uk. He occasionally tweets under twitter.com/eugenecostello

Freelance Update - Kirsty English
Kirsty English is an experienced health and real life editor now taking on freelance writing work. Her speciality is pitching real life and health stories to leading women's magazines and national newspapers, both print and online. She has work published in market-leading weeklies Take a Break, Real People, Best, Chat, Pick Me Up as well as national newspapers The Sun, Sun on Sunday, Daily Mirror, Mail Online and Sun Online. Examples of her work can be seen on her Facebook page www.facebook.com/KirstyEnglishUK. Kirsty can be reached on Twitter at twitter.com/kirstyenglishUK

Freelance Update - Sabuhi Gard
Freelance business content writer Sabuhi Gard is writing investment-related articles for Adviser Points of View – a website created by the content marketing arm of B2B publisher Incisive Media (sponsored by award-winning multi-manager Architas). She has also established her own small-business focused PR agency Small PR (small-pr.com) and joined the Chartered Institute of Marketing (CIM) as an Affiliate Professional. She is a regular contributor to small business blog Sage Advice UK (www.sage.com/en-gb/blog/business-type/small-business). She can be found tweeting at twitter.com/sabuhi_gard


International Moves

Panorama (Italy)
The website of the Italian magazine Panorama has now been relaunched. The portal now has a new design and updated graphics. The website includes all the main topics covered in the print edition, and also offers additional content via subscription, including new sections about technology and travel.

Lovec (Czech Republic)
The Czech hunting magazine Lovec has now been launched by Extra Publishing. It covers all different aspects of hunting and shooting, as well as information on gamekeeping. Lovec is published ten times a year. Martin Ježek has been appointed Editor-in-Chief. More information on the magazine can be found here.

VOGUE Hong Kong
Ahy Choi has been appointed Managing Editor at VOGUE Hong Kong. She has been a Freelancer Writer for the Hong Kong editions of ELLE, VOGUE, and Being, writing fashion stories, designer profiles, travel and beauty. In the past, she also worked as the Features Editor at City Magazine in Hong Kong and was the Deputy Managing Editor at HK01 and BeingMs.

The Age / Sydney Morning Herald
Zoe Samios has started as a Media/Telecommunications Reporter at The Age and the Sydney Morning Herald. Zoe is a former Media Business Reporter at The Australian and a former Senior Reporter at Mumbrella. Prior to Mumbrella, she interned across several publications, including The Korea Herald. Zoe covers news related to the media, publishing and marketing and telecommunication sectors. She can be found tweeting at twitter.com/zoesam93

The Australian
Jill Rowbotham has started as a Higher Education Journalist at The Australian. Jill has previously worked for the newspaper as Opinion and Media Editor and Bureau Chief in Perth and Sydney, as well as Deputy Editor at The Weekend Australian Magazine.

Nine News Australia
Amelia Adams has been appointed Senior US Correspondent, based in Los Angeles, for Nine News Australia. Prior to this she was Europe Correspondent based in London. She first joined Nine News Australia as a General Reporter, as well as regularly filling in as a Presenter on the Today Show, Nine Morning and Afternoon News. Amelia can found tweeting at twitter.com/ameliaadams9

New Zealand Herald - Travel Magazine
Maggie Wicks has been appointed Deputy Travel Editor at the New Zealand Herald and specialises in travel, culture, fashion, and food. Prior to this, she was a Senior Producer and Features Editor for Newshub NZ. Maggie has held senior editing roles at Net-a-Porter, ASOS magazine and ELLE UK, and has written for The Telegraph, The Times, Metro, North & South, IKEA, Mazda, The Co-operative, Junction Studio and Plump & Spry. She is also a Reviewer for Telegraph Hotels, covering luxury and boutique stays throughout New Zealand. She can be found tweeting at twitter.com/maggie_wix


Fashion Week

Cision - Fashion Week AW 20
The Autumn/Winter Fashion Weeks will shortly begin in New York, London, Milan, and Paris. Cision is putting together a list of contacts writing about and attending these significant industry events.Journalists on this list will receive relevant press releases and information direct from PRs. They can choose to update their details at any time, and even ask to be removed at a later date. To join the Cision Fashion Week list, please email projects@gorkana.com, putting 'Fashion Week AW20' in the Subject, and 'Subscribe' in the email body.

Additionally, if you're looking for PR help with Fashion Week-related editorial (interviews, images, etc.), use our free Media Requests service to send call outs to PRs. Find out more by emailing mediarequests@gorkana.com or visiting www.cision.co.uk/journalist-services/media-requests


Awards

2020 BSME Talent Awards
Entries are now open for the 2020 BSME Talent Awards which reward the brilliance of the all-too-often overlooked members of editorial and digital teams. Entries must be submitted by Friday 7 February 2020 and winners will be announced at the BSME Talent Awards Presentation and Party in June. For more information please click here.

Kent Press & Broadcast Awards 2020
Journalists can now submit entries for the Kent Press & Broadcast Awards, the not-for-profit scheme designed to celebrate and reward local media. The awards feature 15 categories judged by an independent panel of editorial experts, culminating in a presentation ceremony at The Spitfire Ground St Lawrence, Canterbury, on Friday 10 July 2020. The Kent Press & Broadcast Awards are open to any print, broadcast or online journalist whose audience is primarily in Kent, and entries must be received by 5pm on Thursday 9 April. Information on how to enter can be found here


Events

DMA Media - The Future of News
DMA Media is hosting a panel debate on the future of news in conjunction with the relaunch of thenewsmarket.com. Moderator Kate Bulkley (Media Commentator and Journalist) will speak with panellists Naja Nielsen (Director of Digital, BBC News), Richard Sambrook (Professor and Director at the Centre of Journalism at Cardiff University, formerly Director of Global News at the BBC), and Gary Rogers (Co-founder of Urbs Media and Editor-in Chief of RADAR AI). Journalists, PR and comms professionals are welcome to join an evening of networking on 5 February. For more information and to book tickets, click here

The Ultimate PR & Comms Training Day
Nine Media Training is running the next session of 'The Ultimate PR & Comms Training Day - get your stories into the media' on 28 February. Run by experienced national journalists and PRs Karen Attwood (ex-The i, Independent on Sunday, PA) and Becky Howard, (ex-Stylist Live and Good Housekeeping Celebrity Editor) of Nine Media Training, this course has been curated to deliver insider content that will leave PRs of all levels motivated, energised and bursting with new ideas. The next session takes place on Friday 28 February at the Citizen M Hotel, Bankside, London and to book your place click here.
Learn More. Do More. demo new
PR Tips, Case Studies, and Product Updates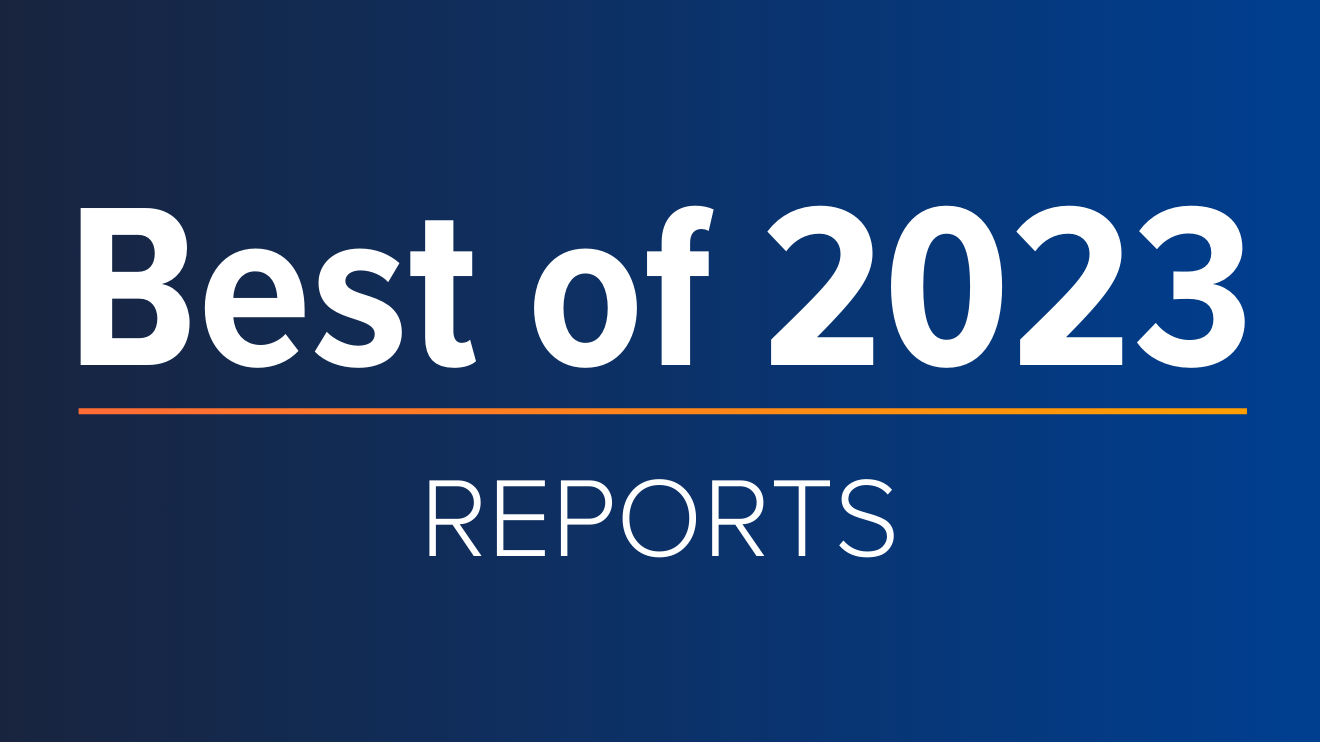 White Papers
ICYMI: Cision's Top Guides & Reports of 2023
With 2023 coming to a close and a new year rapidly approaching, now is the perfect time to reflect on the past year, lessons learned – and start setting the stage for a successful 2024. In the always-on, ever-evolving PR and comms industry, staying...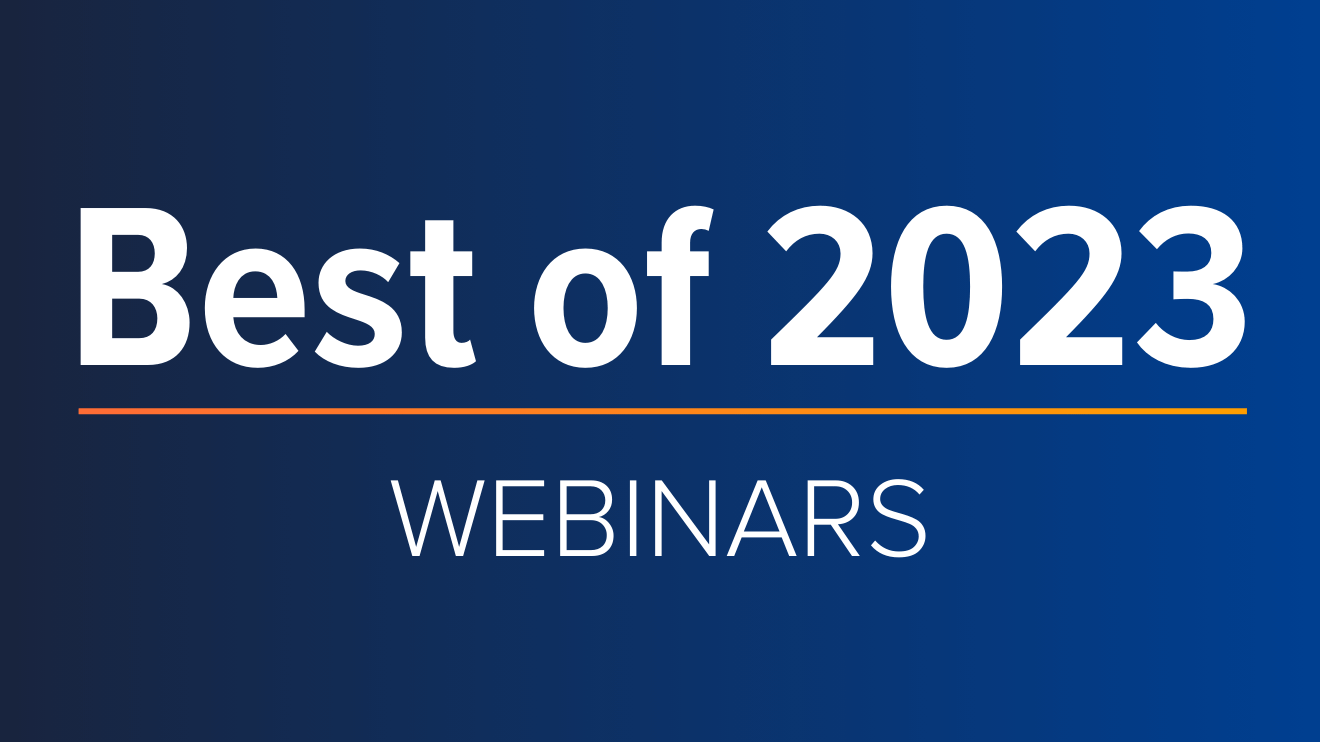 Webinars & Events
ICYMI: Cision's Top 5 Webinars of 2023
The end of the year is just around the corner, which means time to start building strategic plans, setting priorities, establishing goals and ultimately ensuring everything is ready and in place for success in the year ahead. One great way to make...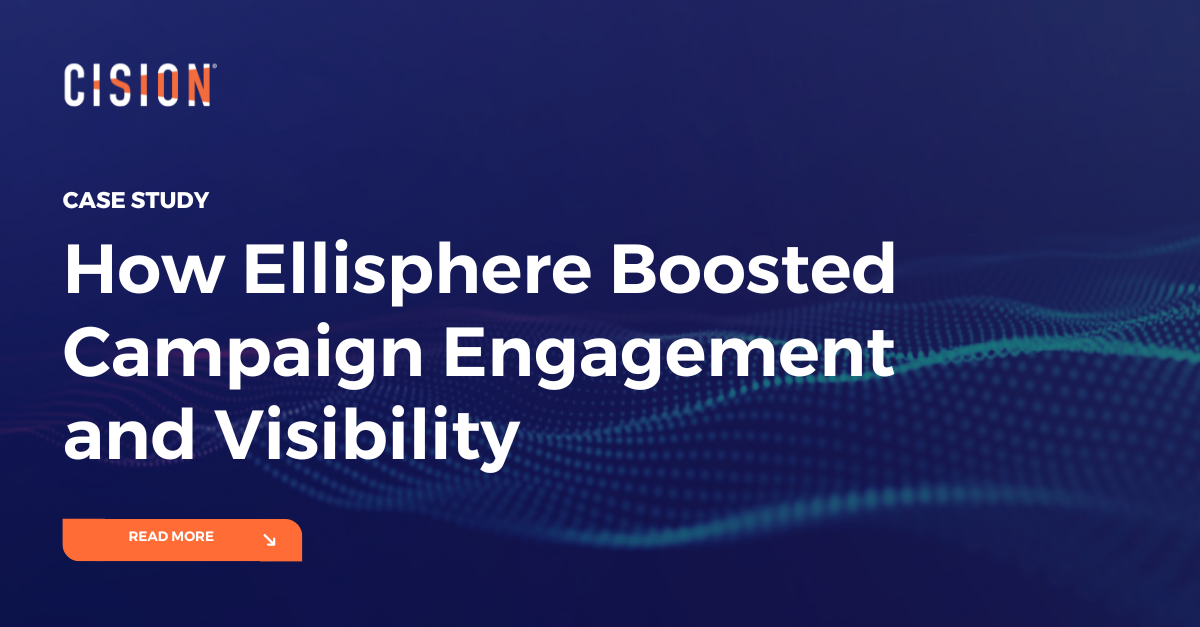 Success Stories
How Ellisphere Boosted Campaign Engagement and Visibility
Find out how Ellisphere increased engagement on their campaign content by up to 48% using our Multichannel News Releases and Guaranteed Paid Placement.