Armchair Travels
BTN Europe
Cruise International
EdinburghLive
Lacuna Voices
Reuters
Reuters
The Telegraph
The Parenting Edition from SheerLuxe
The London Economic
Torbay Weekly
Which?
Winchester Magazine
Freelance Update - Alexandra Haddow
Freelance Update - Ed Hutchings
L'Arte in Cucina
Radio Rai
Art Edit Magazine
Inside Out Australia
Your Investment Property
Cision List - Coronavirus
The Orwell Prize for Journalism
Anthony Howard Award 2020
First Time Buyer

Armchair Travels
New virtual travel website Armchair-Travels.com has been launched by five award-winning travel bloggers. The site covers some of the world's best travel experiences which can still be enjoyed from home, ranging from city and destination guides to round-up posts covering beaches, nature, wildlife, bucket list experiences and more. The site and its associated social media will also feature virtual travel news. The founders, five award winning journalists, can be reached by emailing hello@armchair-travels.com, as well as armchairtravelsblog on Facebook and Instagram, or twitter.com/TravelsArmchair on Twitter.

BTN Europe
Andy Hoskins has joined BTN Europe as Editor-In-Chief. The magazine, previously known as Buying Business Travel, is part of the Business Travel News Group owned by US-based Northstar Travel Group. Andy was previously Editor of The Business Travel Magazine at BMI Publishing. He welcomes news, press releases and content ideas from airlines, hotel groups and accommodation providers, travel tech specialists and travel management companies, and can be reached on twitter twitter.com/andy_hoskins

Cruise International
The print edition of Cruise International has been suspended temporarily in light of the international lockdown. Content continues to be published at cruise-international.com and on their social media channels @cruisemag.

EdinburghLive
Claire McKim has joined EdinburghLive as Content Editor. She was previously Deputy Head of Digital for The Scotsman. Claire, who is interested in environment, health and family issues, can be found tweeting at twitter.com/claire_mckim

Lacuna Voices
The new digital platform lacunavoices.com is launching this Friday. It will showcase true-life features from the UK and beyond, and will work hard to include communities and issues traditionally overlooked by the mainstream media. The website is aimed at readers looking for worthy, interesting and inspiring exclusives. Lacuna Voices content will be available for syndication. Journalist, editor and ghost writer Punteha van Terheyden is the founder, and she can be found tweeting at twitter.com/LacunaVoices

Reuters
Reuters has appointed Eric Danetz as its first Head of Revenue. In the new role, Danetz will have oversight of all revenue lines across Reuters, except events, and be charged with accelerating growth in its News Agency and direct-to-consumer businesses. Danetz joins from AccuWeather, where he has been Chief Business Officer since 2017, overseeing all global revenue-generating products and services. Danetz will report directly to Michael Friedenberg, President of Reuters, and will be a member of the Reuters Executive Committee.

Reuters
Elizabeth Howcroft has been appointed Markets Correspondent at Reuters, where she was previously an Editorial Trainee. She can be found tweeting at twitter.com/e_howcroft

The Telegraph
Sam Meadows has been appointed Consumer Affairs Editor at The Telegraph, where he was previously Senior Personal Finance Reporter. He can be found tweeting at twitter.com/BySamMeadows

The Parenting Edition from SheerLuxe
The Parenting Edition from SheerLuxe is launching 22 April 2020. The latest title from the SheerLuxe brand covers everything modern parents needs to know, from the coolest children's clothing brands and new baby must haves to mother and child health and wellbeing, alongside a host of expert parenting tips. Consider this the ultimate resource for mothers at all stages.

The London Economic
Iconic Labs, a multi-divisional new media and technology business founded by the former management of UNILAD, has announced a new management contract with digital newspaper The London Economic. TLE was founded in 2013 by two experienced journalists, Jack Peat and Joe Mellor. The new structure settled on between Greencastle Capital, Iconic Labs and TLE involves Greencastle Capital acquiring a majority stake in TLE, with Iconic Labs providing its commercial expertise to TLE in exchange for a monthly management fee plus expenses and an amount equal to 25% of TLE's profits.

Torbay Weekly
Archant's new weekly newspaper the Torbay Weekly has now launched under Editor Jim Parker. Content can be viewed online at torbayweekly.co.uk, the team tweets at twitter.com/TheTorbayWeekly and their Facebook page is facebook.com/TorbayWeekly.

Which?
Alison Potter has been promoted to Family Editor at Which?, where she was previously Senior Product Researcher / Writer. Alison covers pregnancy, health, parenting, baby products and white goods. She can be found tweeting at twitter.com/ALittlePotter

Winchester Magazine
Winchester Magazine is now Facebook publishing city news and advertising every day at www.facebook.com/Winchester. The page has in excess of 6,000 local followers, which is more than any other Winchester or county print media.

Freelance Update - Alexandra Haddow
Alexandra Haddow is available for commissions. She has recently written for NME, Refinery29, The Guardian and Prospect amongst others. She is keen for commissions on comedy, the changing face of entertainment in current circumstances, culture, fashion, and relationships. She is also a trained Picture Editor and has covered social media in previous roles. Alexandra can be found tweeting at twitter.com/MissAHaddow

Freelance Update - Ed Hutchings
Freelance Journalist and tour guide Ed Hutchings is available for commissions regarding anything wildlife-related, including travel. He has written for BBC Wildlife, Birdwatch, Bird Watching, Discover Britain, Hertfordshire Life, RSPB Nature's Home and The Telegraph among others. He has also written online for Blue Sky Wildlife and Nature Travel Network. Ed can be found tweeting at www.twitter.com/edhutchings

L'Arte in Cucina
The Italian magazine L'Arte in Cucina has changed its frequency to quarterly. The official publication of the Professional Association of Italian Chefs, it was previously available bimonthly.

Radio Rai
The Italian national public radio station Radio Rai has launched the new daily show 'Diario Kids'. Broadcast daily from 10:30am to 14:30pm, the programme is aimed at children of all ages. Armando Traverso is the Presenter. The show is available as a podcast at raiplayradio.it/radiokids.

Art Edit Magazine
Rosy Leake has started as Editor at Art Edit in Sydney. The magazine is about living with art for interior designers, homeowners and art buyers, profiling artists, designers, art lovers, collectors and galleries across Australia. Rosy was previously Editorial Assistant and a Digital Content Producer for Art Edit.

Inside Out Australia
Kate Hassett hasstarted as Deputy Editor at Inside Out magazine from Bauer Media Australia. Prior to this, she was the Senior Copy Editor at the publication. In the past, Kate was the Features Editor at Virgin Australia Magazine and Online Producer at MiNDFOOD magazine. Kate covers lifestyle products, homes, interiors, furniture and architecture.

Your Investment Property
Australian investing magazine Your Investment Property will no longer release a monthly print edition. They continue to cover news on the property market, including the latest trends on renting, selling and mortgages, and their website features in-depth CoreLogic data on thousands of suburbs Australia wide, which will continue to be updated monthly. Sarah Megginson is the Editor and she can be found on Twitter at twitter.com/sarahmegginson

Cision List - Coronavirus
The Coronavirus Pandemic (COVID-19) continues to impact every aspect of our lives. If you're seeking related content for the ongoing crisis, get added onto Cision's list for coronavirus coverage and receive relevant information about the Coronavirus Pandemic direct from PRs.

To join the Coronavirus Pandemic contact list, please email medialists@cision.com, putting 'Coronavirus' in the Subject, and 'Subscribe' in the email body. Journalists can choose to update their details at any time, and even ask to be removed at a later date.

The Orwell Prize for Journalism
The longlists have been announced for the Orwell Prizes for Journalism and Exposing Britain's Social Evils 2020. The full list can be viewed here. The shortlists for both prizes will be announced in mid-May and the winners of the prizes, which are both worth £3,000, will be unveiled on George Orwell's birthday, Tuesday 25th June, together with the winner of The Orwell Prize for Political Writing and The Orwell Prize for Political Fiction.

Anthony Howard Award 2020
The Anthony Howard Award for Young Journalists 2020 has been suspended due to the coronavirus pandemic. The award, which offers the winner two six-month fellowships with the political teams of the New Statesman and The Times, should reopen for entries in February 2021. More information is available here

First Time Buyer
First Time Buyer magazine is hosting an online Q&A session with Savills this Friday. The session will be chaired by Lynda Clark, Editor of the First Time Buyer magazine, and will take place via Facebook livestream on Friday 17th April at 11am. As well as Asha Agarwal, Sales Director at Savills, Lynda will be joined on the webinar by independent housing consultant Tony Harker and Adam Crawford, Partner and Head of New Build Homes at Prince Evans Solicitors.
Learn More. Do More. demo new
PR Tips, Case Studies, and Product Updates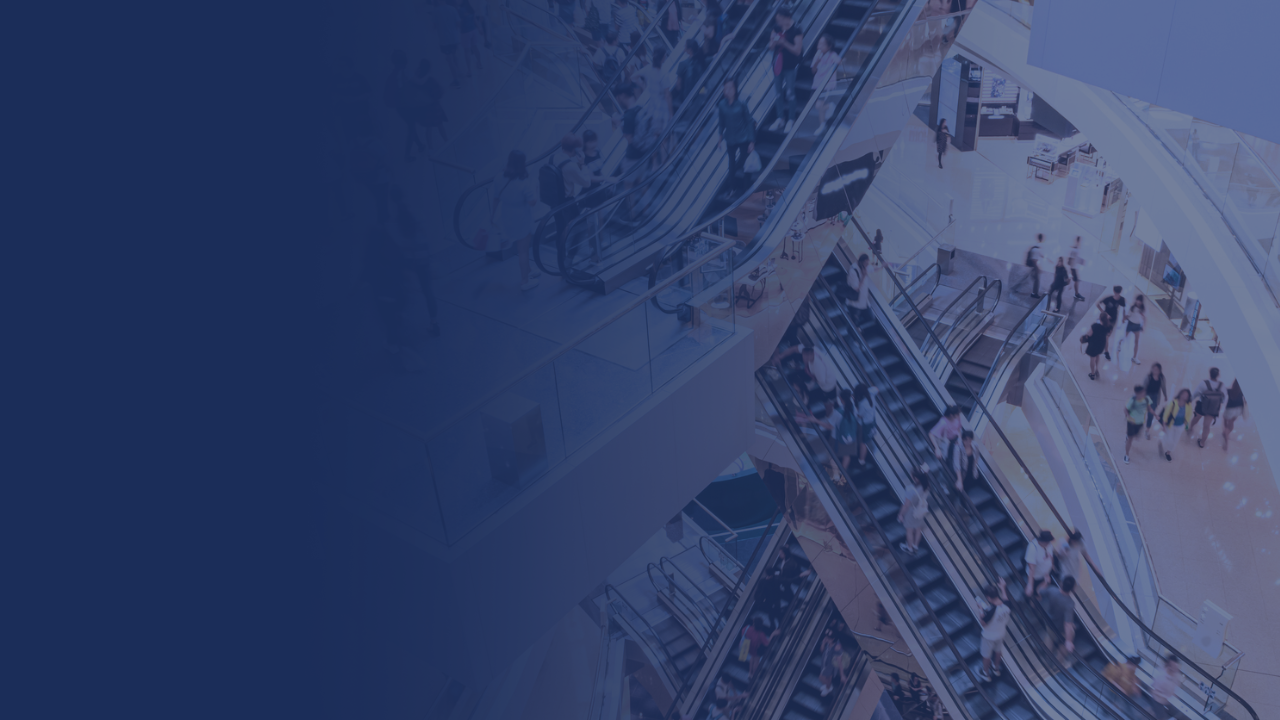 White Papers
Black Friday 2023: Media Snapshot
Arriving the Friday after Thanksgiving in the US, Black Friday signifies the start of Christmas shopping season for many, with discount prices leading to a highly profitable period for retailers. Black Friday has grown into a global event, driven by ...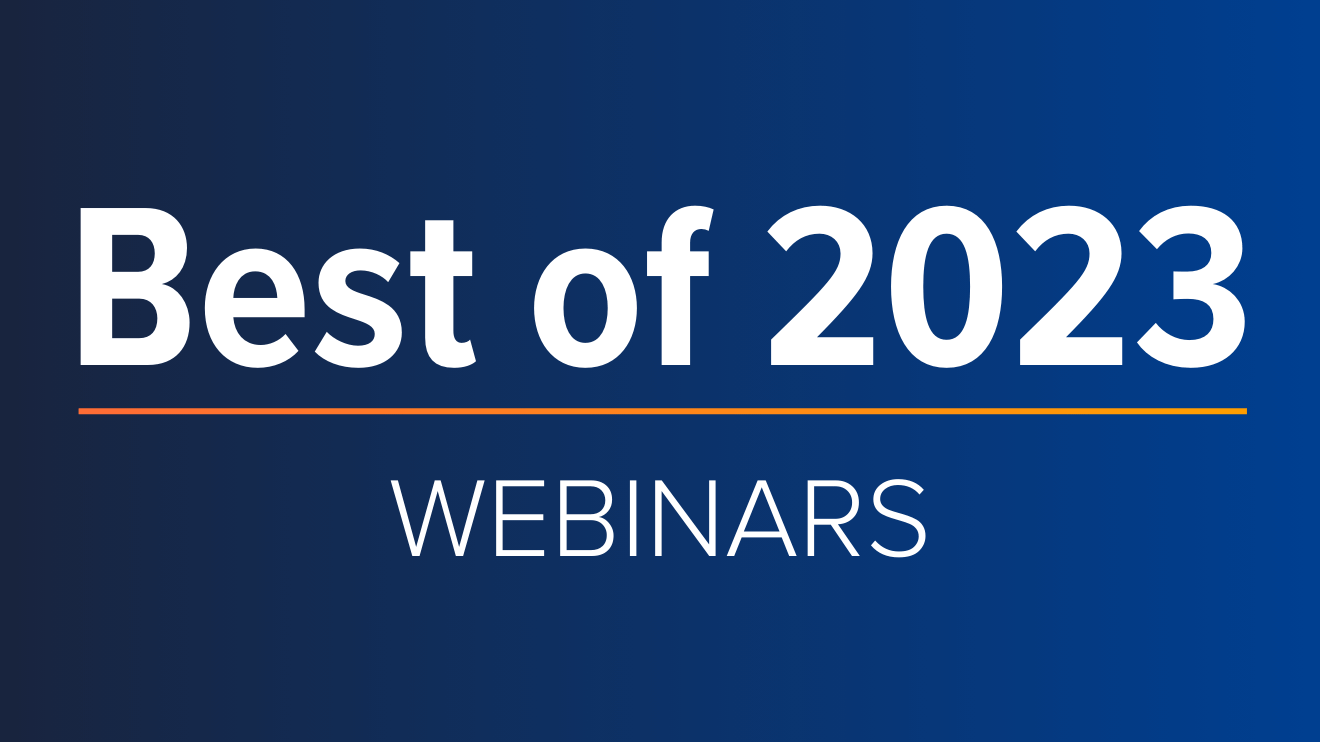 Webinars & Events
ICYMI: Cision's Top 5 Webinars of 2023
The end of the year is just around the corner, which means time to start building strategic plans, setting priorities, establishing goals and ultimately ensuring everything is ready and in place for success in the year ahead. One great way to make...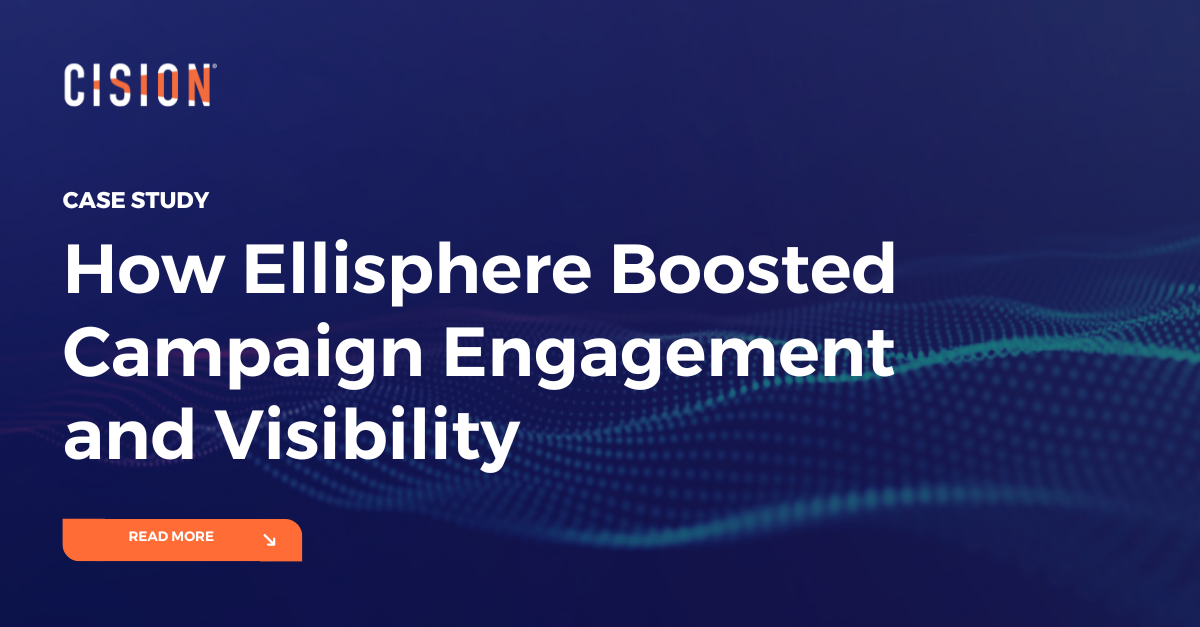 Success Stories
How Ellisphere Boosted Campaign Engagement and Visibility
Find out how Ellisphere increased engagement on their campaign content by up to 48% using our Multichannel News Releases and Guaranteed Paid Placement.