Closer
Daily Record
Goldie Magazine
GQ (UK)
Happiful
NetDoctor
PopBuzz
Reuters
The Sun Online
Freelance Update - Simon Hill
Freelance Update - Laura Holt
Break Time
La Razón
Property Press Awards 2020
National Press Awards 2019
Private Eye Paul Foot Award 2020
BSME Front Cover Event

Closer
The following changes have been made at Closer magazine:
 
Matilda Stanley is back from leave and has resumed her role as Acting Style Editor. She can covers the latest fashion and beauty stories and can be found on Instagram at www.instagram.com/tildawithabow
 
Charlie Bell, previously Acting Style Editor, has left to go freelance. She is now available for commissions, copywriting, styling, desk cover for print and digital focusing on fashion, beauty, wellness and lifestyle. Charlie can now be found on Instagram at www.instagram.com/fashionabell_

Daily Record
Sophie Law has relocated to Glasgow and is now Content Writer at the Daily Record. Previously a MailOnline Reporter, Sophie can be found on Twitter at twitter.com/sophiejlaw

Goldie Magazine
Lupe Castro is now Contributing Editor (Europe) at Goldie Magazine. Lupe is Creative Director, Fashion and Lifestyle Writer and Stylist and is interested in stories on fashion, events and interview opportunities relevant to the 40+ age bracket. You can find her on Twitter at twitter.com/MsCastroRides and on Instagram at www.instagram.com/mscastrorides

GQ (UK)
Aaron Toumazou is now Commerce Writer for GQ, working on gift guides and product round-ups across verticals. Aaron was previously Content and Community Editor at Form Nutrition and E-commerce Editor at Highsnobiety. He can be found on Instagram at www.instagram.com/aarontoumazou

Happiful
Katie Hoare has been appointed Digital Marketing and Content Executive for Happiful. Katie will be writing weekly pieces on Happiful.com on mental health, wellbeing, nutrition, and alternative therapies. She will also be writing articles and features for the print magazine. 

NetDoctor
Jessica Rapana has been appointed as Acting Digital Editor of NetDoctor at Hearst UK until November 2020. She will be covering for Rhalou Allerhand, who is going on leave. Since relocating to London from Sydney last July, Jessica has been working as a Freelance Digital Writer at STYLIST and Harper's Bazaar UK. Before this, she was the Acting Digital Editor of News Corp Australia's health and wellbeing brand, body+soul. Jessica can be reached on Twitter at twitter.com/jessrapana

PopBuzz
Sophie Thompson is now Content Editor at PopBuzz. Previously Junior Social Editor for GLAMOUR, Sophie now writes on beauty, pop culture and entertainment. She can be found on Twitter twitter.com/sophxthompson and Instagram www.instagram.com/sophthompson

Reuters
Reuters has announced a series of editorial appointments in Germany, Switzerland, Austria and the Balkans; London, Singapore and New York: 
 
Maria Sheahan and Sabine Wollrab have been appointed Joint Bureau Chiefs for Germany, Switzerland, Austria and the Balkans. Maria, who will relocate to Berlin in May, is currently Gdansk Bureau Chief; Sabine, who will remain in Frankfurt, was previously Company News Editor for Germany. Together they replace Olaf Zapke who is leaving Reuters after more than 18 years with the company to pursue a career change.
 
Aurora Ellis, a former HuffPost News Editor for the last three years, has joined Reuters in New York. Aurora speaks Egyptian Arabic and has worked in the Middle East and Latin America. She has experience in data reporting and training as well as social media. 
 
Ana Nicolaci da Costa, a Business Reporter with the BBC in Singapore, will be joining Reuters in Singapore. Ana spent much of her career working for Reuters as Economics Correspondent in the UK and Brazil and as Chief Correspondent in New Zealand.
 
Karishma Singh, Multimedia Planning Editor in Singapore, will move to New York in the summer as a Desk Editor, with a focus on news for our Media and Consumer clients. In her current role, Karishma drives the planning and publication of story packages for major events and breaking news in Asia. She is a multimedia trainer and the Asia time zone editor on the global coronavirus story. 
 
Barbara Lewis has joined the Global News Desk in London. In two decades at Reuters, Barbara has focused on all things commodities-related. Before Reuters she worked for AFP in London and Paris and for newspapers including the South China Morning Post in Hong Kong in the run-up to the 1997 handover.
 
Kate Kelland is now Global Consumer Health Correspondent, dedicated to health news for the media and consumer market. Kate has been with Reuters for more than 25 years, and has covered global health, medicine, and science from London for 10 years.

Jack Kim has been appointed Korea Bureau Chief. Jack joined Reuters in 2003 after working at a South Korean newspaper. He was Singapore bureau chief before returning to Seoul last year.

The Sun Online
Former Freelance Writer Carly Bass has been appointed Digital Fabulous Writer at The Sun Online. She focuses on personal health and wellness, beauty, travel, home, fashion, real life, royal coverage and general lifestyle. Carly can be found on Instagram at instagram.com/carlyjadebass. Examples of her work can be found at www.carlybassmedia.com

Freelance Update - Simon Hill
Simon Hill, former Associate Editor at Digital Trends, is now available for freelance commissions. He has been covering the world of technology and gadgets for more than a decade and has lots of experience writing features, reviews, and other kinds of content. Simon can be found tweeting at twitter.com/IamSimonHill

Freelance Update - Laura Holt
Freelance travel journalist and editor Laura Holt is available for commissions and copywriting opportunities, including press trips, desk writes and in-house work. She specialises in travel, hotels, adventure and wildlife tourism, having previously worked in-house at The Independent and Mr & Mrs Smith, and travelled the world freelancing for titles such as National Geographic Traveller, Afar, the Evening Standard, Conde Nast Traveller, Aspire and The Telegraph. Laura can be found tweeting at twitter.com/lauraholttravel

 
International Media Moves

Break Time
The Spanish publisher Delkia has launched the magazine Break Time. The 32-page quarterly publication deals with entertainment and gastronomy, and is available in both Spanish and English. Break Time launches with a circulation of 10,000 copies.

La Razón
The Spanish daily newpaper La Razón has announced the following editorial changes:

Pilar Gómez Villaverde is now Information Deputy Director; she was previously Deputy Editor.
Esther Sanz Sieteiglesias is now Economy Editor; she was previously a Reporter for the economy desk of La Razón.
Pablo Gómez Hernández is now Madrid Editor; he was also previously a Reporter for the newspaper.
 
Awards
Property Press Awards 2020
The Property Press Awards 2020 are scheduled to take place at the Museum of London on 12 May 2020. Recognising journalistic talent across consumer, trade, broadcast and online media, this prestigious ceremony will celebrate its 10th year in 2020. For more information and for any updates, go here

National Press Awards 2019
The National Press Awards gala dinner for 2019, due to take place in early April, has been postponed because of the on-going crisis caused by the Covid-19 virus. The awards, staged by the Society of Editors (SoE) and which attracts around 500 attendees, were due to have been held on April 2 at the Royal Lancaster Hotel in London. They will now take place at a date to be confirmed in the autumn of this year.

Private Eye Paul Foot Award 2020
The Private Eye Paul Foot Award for Investigative and Campaigning Journalism is now accepting entries. Set up in memory of revered journalist Paul Foot, who died in 2004, the award honours the UK's most brilliant, talented and determined journalists working in the fields of investigative and campaigning journalism today. The deadline for entries is 1pm on Wednesday 1 April and entries must be submitted by post only. The winning entry will be awarded £5,000 in a ceremony in London on 3rd June 2020. More information is available here


Events

BSME Front Cover Event
The BSME Front Cover Event, originally planned for Tuesday 24 March, has been postponed until Wednesday 24 June. Hosted by Hattie Brett (GRAZIA), confirmed speakers so far include: Claire Hodgson, Editor-in-Chief at Cosmopolitan UK and Tim Scott, Art Director of Haymarket Business Media; they will discuss how they approach covers to make them both right for the readers, and generate talk-ability outside of the brand. 24 June - 6.30pm to 8.30pm, Shoreditch House, Ebor Street, E1 6AW. More information is available here
Learn More. Do More. demo new
PR Tips, Case Studies, and Product Updates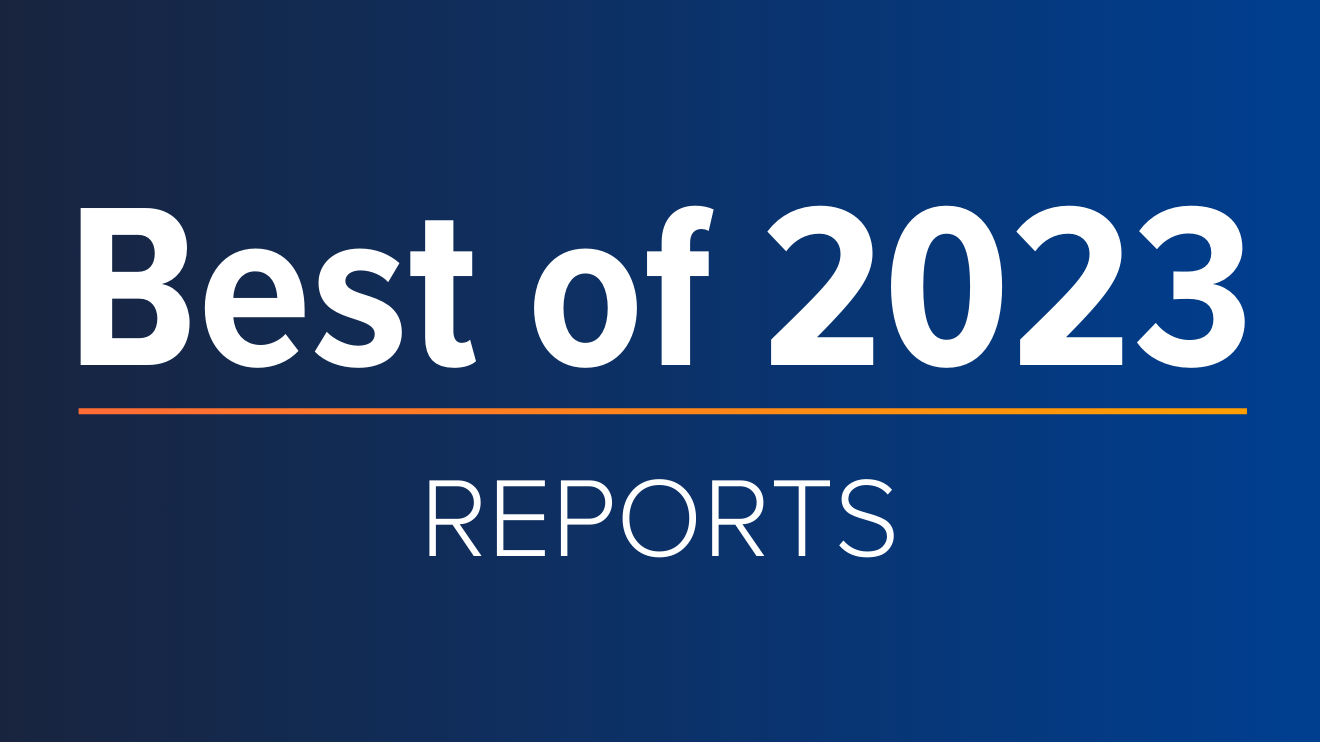 White Papers
ICYMI: Cision's Top Guides & Reports of 2023
With 2023 coming to a close and a new year rapidly approaching, now is the perfect time to reflect on the past year, lessons learned – and start setting the stage for a successful 2024. In the always-on, ever-evolving PR and comms industry, staying...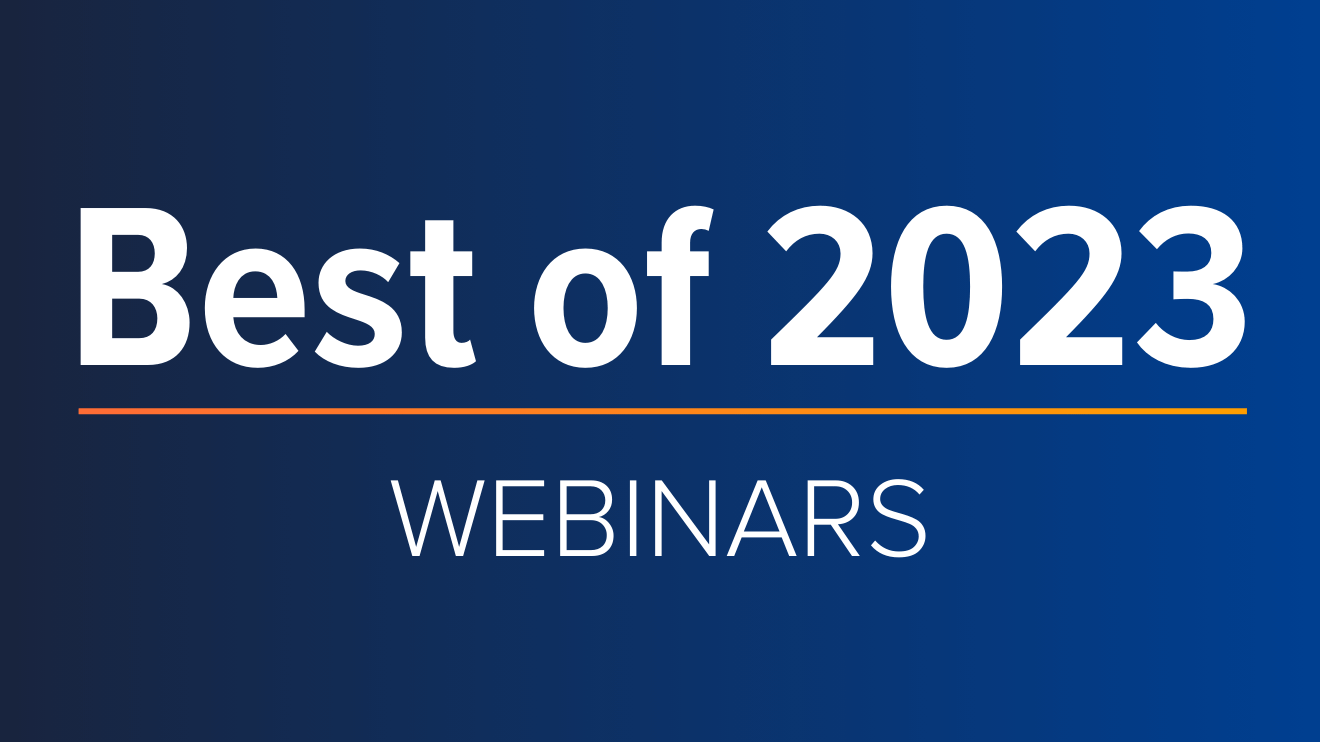 Webinars & Events
ICYMI: Cision's Top 5 Webinars of 2023
The end of the year is just around the corner, which means time to start building strategic plans, setting priorities, establishing goals and ultimately ensuring everything is ready and in place for success in the year ahead. One great way to make...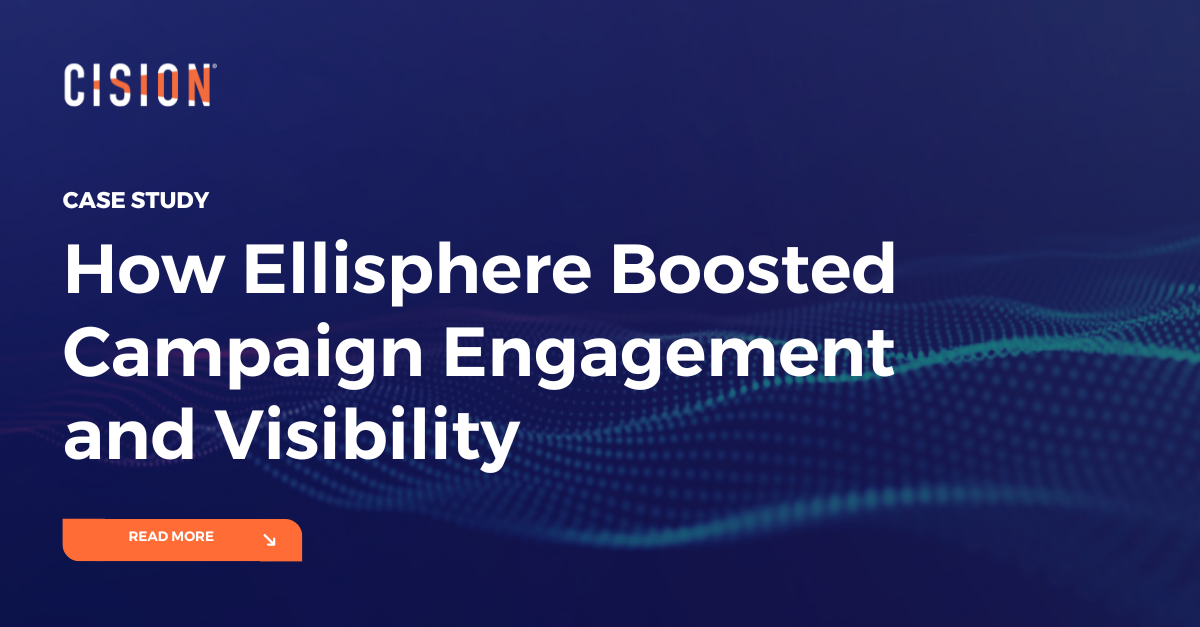 Success Stories
How Ellisphere Boosted Campaign Engagement and Visibility
Find out how Ellisphere increased engagement on their campaign content by up to 48% using our Multichannel News Releases and Guaranteed Paid Placement.