---
Subscribe Now to get the UK Media Moves every Tuesday and Thursday
Straight to your inbox - including the latest Media Awards and Events!
---
­
BBC Good Food
DC Thomson Media
Health & Protection
PA Media
PoliticsHome
Tatler
The Telegraph
Town & Country
Wokingham.Today
The Yorkshire Post
Freelance Update - Daisy Bata
Freelance Update - Ellen Hammett
Freelance Update - Sabuhi Gard
Freelance Update - Janice Morley
Freelance Update - David Nicholson
International Media Moves
BBC Good Food
Fiona Forman has now returned from maternity leave, resuming her role as Deputy Content and Production Manager at BBC Good Food. Fiona can be found on LinkedIn.

DC Thomson Media
David Mac Dougall will be joining DC Thomson Media to head up a specialist team of political reporters. David, currently Editor at News Now Finland, can be found tweeting at @davidmacdougall

Health & Protection
Health & Protection, the brand-new publication for intermediaries and other consultants in the world of healthcare and financial advice, launched this week. The title is edited by David Sawers, who has partnered with Definite Article Media founders Ricardo Medina and John Greenwood. Health & Protection will be published by FirstPress Media Limited, owned by David Sawers and Definite Article Media.

PA Media
Richard Woodward has been appointed to the role of Chief News Editor at PA Media, the national news agency for the UK and Ireland. Richard is promoted from the role of Deputy Newswire Editor following the retirement of Teilo Colley who leaves PA at the end of December after 30 years at the news agency. In his new role, Richard will oversee all wire, breaking news and ready-to-publish digital output from PA.

PoliticsHome
Laura Silver has joined PoliticsHome as News Editor. Laura was previously Assistant Editor at Mirror.co.uk and has also worked as a News Reporter at BuzzFeed UK. She can be found on Twitter @laurafleur

Tatler
Fay Maschler has been appointed Restaurant Critic at Tatler after holding the position at the Evening Standard for 48 years. Fay, who will oversee both print and digital content, can be found tweeting at @fay_maschler

The Telegraph
Harry Yorke has been promoted from Political Correspondent to Whitehall Editor at The Telegraph. Harry, who has also served as an education reporter, can be found tweeting at @harryyorke1

Town & Country
Brooke Theis has been appointed Digital Editor at Town & Country, where she will oversee digital content. Brooke, also Features Writer/Sub-Editor for Harper's Bazaar, can be found on Twitter @brooke_theis and Instagram @brooke__theis

Wokingham.Today
The Wokingham Paper has now been renamed Wokingham.Today, bringing the print edition in line with their website wokingham.today. The change, planned for this year, was delayed by the pandemic.

The Yorkshire Post
Victoria Finan will be joining The Yorkshire Post in January as Social Affairs Correspondent. Victoria, currently a Senior Media Officer at Mind, can be found tweeting at @victoriafinan

Freelance Update - Daisy Bata
Daisy Bata is currently the Commissioning Editor for the Business and Economy desk at The Conversation UK. She is leaving her position on 23 December and is very keen to get herself onto a news desk or foreign desk on a national paper, or on a crime/courts beat on a local paper. She is also a freelance investigative reporter at Little White Lies. She is currently the Co-Director, Producer and Journalist on two documentaries she is making, while editing a third and writing a book. She tweets as @BataDaisy

Freelance Update - Ellen Hammett
Previously Senior Reporter at Marketing Week, Ellen Hammett is available for commissions related to media, marketing, technology, retail, corporate social responsibility, sustainability and data ethics. Ellen has interviewed top executives at brands including Samsung, Adidas, Google, Tesco, Channel 4 and ITV and is also available for interview commissions and profile pieces. She can be found on Twitter @ejh_1989

Freelance Update - Janice Morley
Janice Morley, the former founding editor of the Evening Standard's multi-award winning title Homes & Property, has now left publication. Janice is now working as a freelance strategic adviser and communications consultant on property and the built environment. She can be contacted for commissions via email and is on Instagram as @morley8491

Freelance Update - David Nicholson
Business, technology and politics writer David Nicholson is available to take on commissions. A Financial Times and The Wall Street Journal contributor, he runs www.freelancejournalist.co.uk with a team of professional writers, providing content for publishers and corporates. Recent work includes features on Microsoft, President Trump and Huawei – examining the pros and cons of global 5G investment. Email or call to discuss ideas and rates.


International Media Moves

Amica 
Luisa Simonetto is now Managing Director of the Italian magazine Amica, where she was previously Deputy Director. She replaces Emanuela Testori, who has left the publication to pursue other interests.

MoltoEconomia 
The new monthly magazine MoltoEconomia has now been launched by Caltagirone Editore as a supplement of the publisher's newspapers Il Messaggero, Il Mattino, Il Gazzettino, Corriere Adriatico and Nuovo Quotidiano di Puglia. Massimo Martinelli and Osvaldo De Paolini are Director and Deputy Director respectively; they hold the same roles at Il Messaggero. MoltoEconomia, published every first Thursday of the month, will mainly cover economy and finance issues.

RAI 3 
Sigfrido Ranucci is now Deputy Director of the Italian public TV channel RAI 3. He was previously Presenter of the RAI 3 show Report, a role he will maintain alongside his new responsibilities.

South China Morning Post
Rachel Zhang has started as a China Reporter at South China Morning Post and is based in Shanghai. She covers diplomatic relations and can be reached by email.

Livewire Markets
Australian Journalist Ally Selby has joined the team at Livewire Markets. Most recently, she worked for Financial Standard. Ally can be reached via email or found on Twitter @allyselby

Natalie is Cision UK's Senior Content Editor, based in London. She manages the UK Media Moves newsletters, which showcase the latest journalist news and moves, as well as highlighting industry events and awards.
Learn More. Do More. demo new
PR Tips, Case Studies, and Product Updates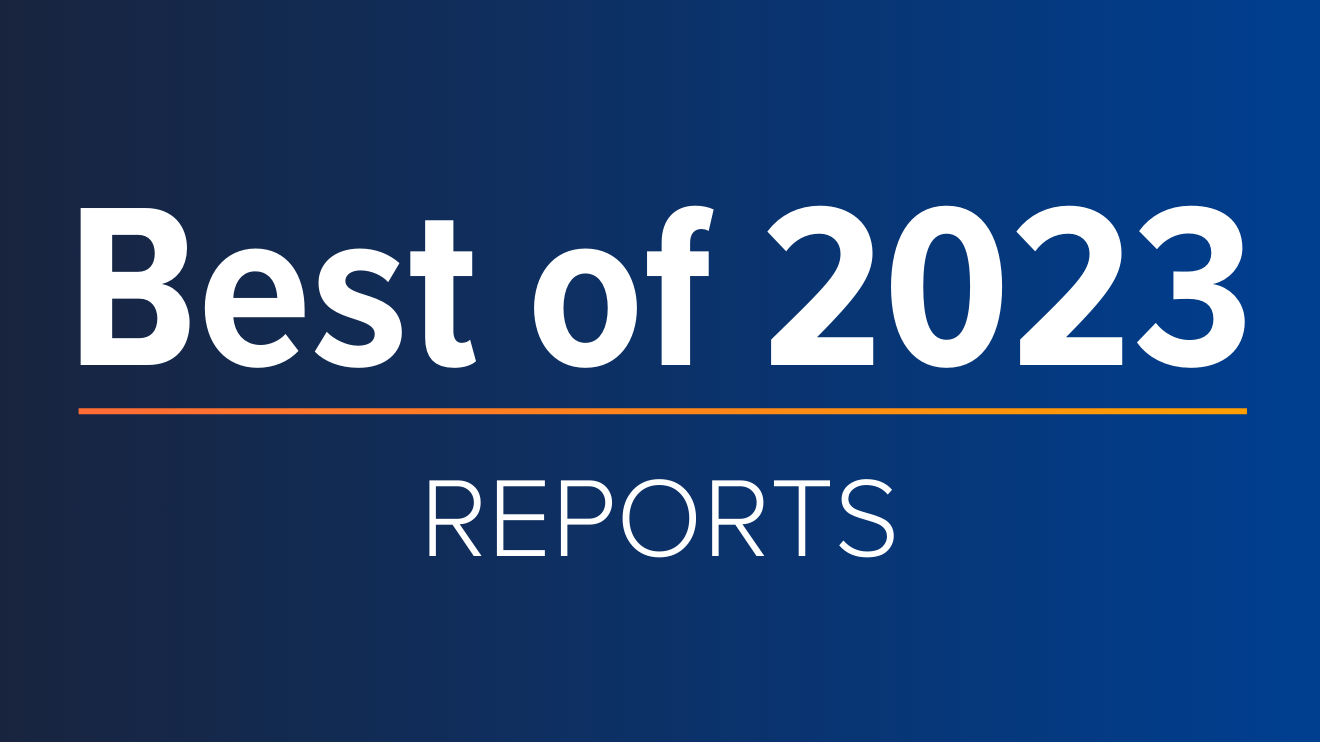 White Papers
ICYMI: Cision's Top Guides & Reports of 2023
With 2023 coming to a close and a new year rapidly approaching, now is the perfect time to reflect on the past year, lessons learned – and start setting the stage for a successful 2024. In the always-on, ever-evolving PR and comms industry, staying...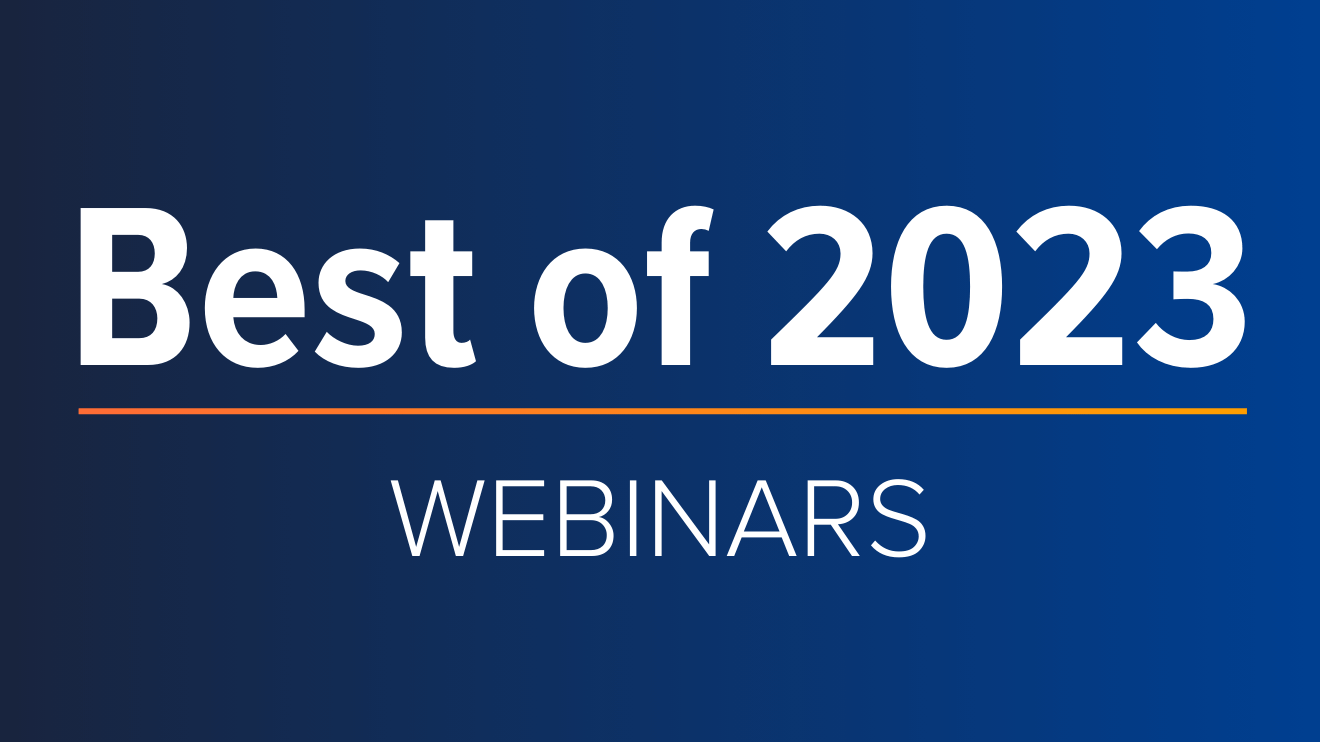 Webinars & Events
ICYMI: Cision's Top 5 Webinars of 2023
The end of the year is just around the corner, which means time to start building strategic plans, setting priorities, establishing goals and ultimately ensuring everything is ready and in place for success in the year ahead. One great way to make...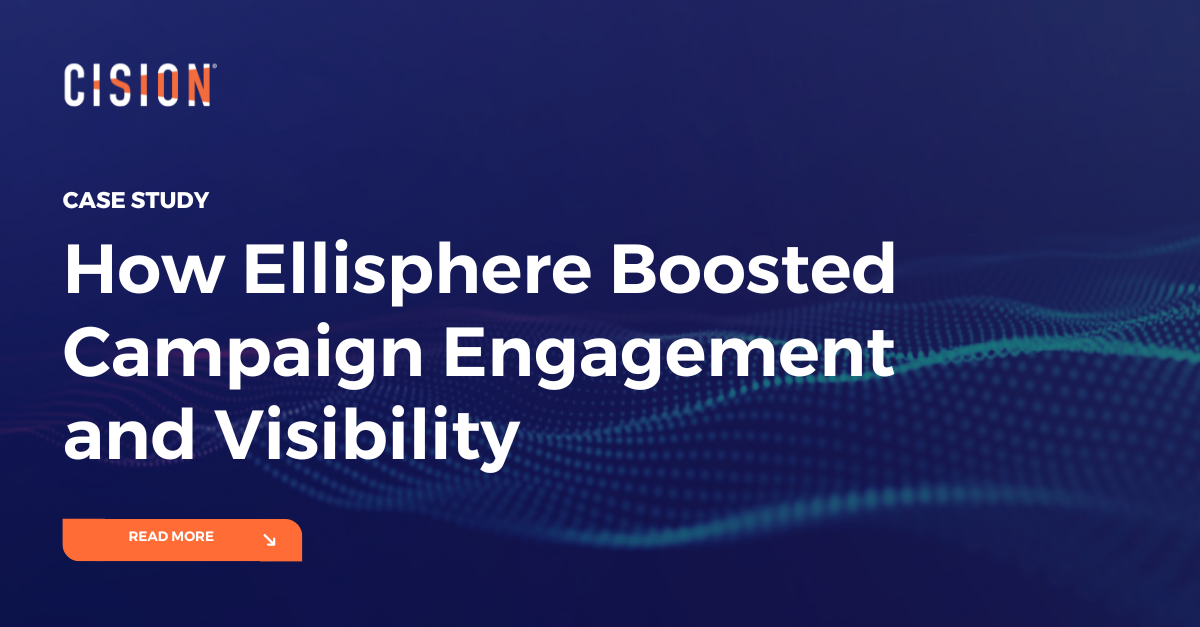 Success Stories
How Ellisphere Boosted Campaign Engagement and Visibility
Find out how Ellisphere increased engagement on their campaign content by up to 48% using our Multichannel News Releases and Guaranteed Paid Placement.