---
Subscribe Now: Get the UK Media Moves every Tuesday and Thursday
Straight to your inbox!
---
The Big Issue
Euromoney
The Forty-Five
Global
House of Words Media
South West Business Insider
Thomson Reuters Foundation
TI Media / Future Plc
VPRCOMM Magazine
World of Cruising
Freelance Update - Lee Bell
Freelance Update - Georgina Fuller
RTVE
La Gazzetta dello Sport
The Big Issue
The Big Issue will be sold on the streets again from 6 July by around 2,000 vendors across England, Scotland and Wales. More information can be found here

Euromoney 
Lucy Fitzgeorge-Parker has been appointed ESG Editor at Euromoney magazine. Lucy has been editor for Central and Eastern Europe since 2014 and will continue to cover the region.

The Forty-Five
Charlotte Gunn, former Editor of NME has launched a new online music publication called The Forty-Five. With an entirely female/non-binary team, The Forty-Five aims to provide a new perspective on the world of music. Charlotte can be found on Twitter @Charliegunn and Instagram @charliegunn

Global
Steven Wilson-Beales is now Head of SEO in addition to being Head of Editorial at Global. Steve has been with Global since 2014 and was previously Managing Editor, Entertainment at MSN. He can be found tweeting at @stevewbeales

House of Words Media
Carol Baker is now Editor-in-Chief of the House of Words Media publications IT for CEOs & CFOs, Credit Control Journal and Asset & Risk Review, and Property Finance & lifestyle. Carol can be found tweeting at @hofwmeditor

South West Business Insider
Mike Ribbeck has joined South West Business Insider as Deputy Editor after spending the last two years covering business news for publications in the North West. Previously Mike worked at The Bristol Post and Western Daily Press in a number of roles including Business Editor for both titles. Mike will lead on coverage of several key sectors, including property and construction, education and skills and the public sector. He can be found tweeting at @MikeRInsider

Thomson Reuters Foundation
Sophie Davies is now a Europe / Spain Correspondent, based in Barcelona, for the Thomson Reuters Foundation. Sophie has been a Freelance Correspondent since 2013, based in Buenos Aires, Rio de Janeiro followed by Barcelona. She previously worked for Thomson Reuters in London. Sophie can be found tweeting at @sophiedaviesed

TI Media / Future Plc
Holly Walsh, Features Editor at Ideal Home and Style at Home and Homes Editor at Woman & Home, is now on maternity leave. Her role is being covered by Lisa Fazzani who starts this week.

VPRCOMM Magazine
A print edition has been launched of VPRCOMM Magazine. The luxury lifestyle, fashion, culture and travel publication is available now in the US and UK. Adrielyn Christi (@herfashpassion), CEO of Verity PR and Branding, is Editor-in-Chief. London-based Writer and Editor Daisy Sells (@daisy_sells) is Editor-at-Large, UK.

World of Cruising
Olivia Sharpe has been promoted to Brand Editor of B2C cruise title World of Cruising. She will be responsible for both the print and digital publications of the magazine. Olivia joined Real Response Media in 2019 as Digital Content Editor, responsible for the company's digital output and strategy across its two leading cruise titles and its recently acquired aviation titles. Please direct any press releases to Olivia's Real Response Media email address.

Freelance Update - Lee Bell
Freelance Journalist and Copywriter Lee Bell is available for editorial commissions and copywriting hire. He specialises in technology, health and lifestyle and has over a decade of writing experience. Lee, who also works as a media consultant, has launched a new website with examples of his work: leebell.uk. He can be reached at @leebell_uk

Freelance Update - Georgina Fuller
Georgina Fuller is now available for commissions and new projects as a freelance writer, editor and media consultant. Georgina specialises in writing about parenting, family, lifestyle, work and HR. She has written for The Telegraph, Grazia, The Guardian, Daily Mail, Red and a number of business magazines. Her portfolio is at georginafuller.co.uk


International Media Moves

RTVE
Arsenio Cañada Cornejo is now Presenter of the sports segment of Telediario 2, the daily news show of the RTVE channel La 2. He replaces Sergio Sauca Carrera, who will be relocated within the editorial team. Arsenio has been working at RTVE since 1999.

La Gazzetta dello Sport
Stefano Barigelli is now Editorial Director of the Italian daily newspaper La Gazzetta dello Sport. He replaces Andrea Monti, who has left the publication after 10 years to pursue other interests. Stefano was previously Deputy Director for the same publication.
Learn More. Do More. demo new
PR Tips, Case Studies, and Product Updates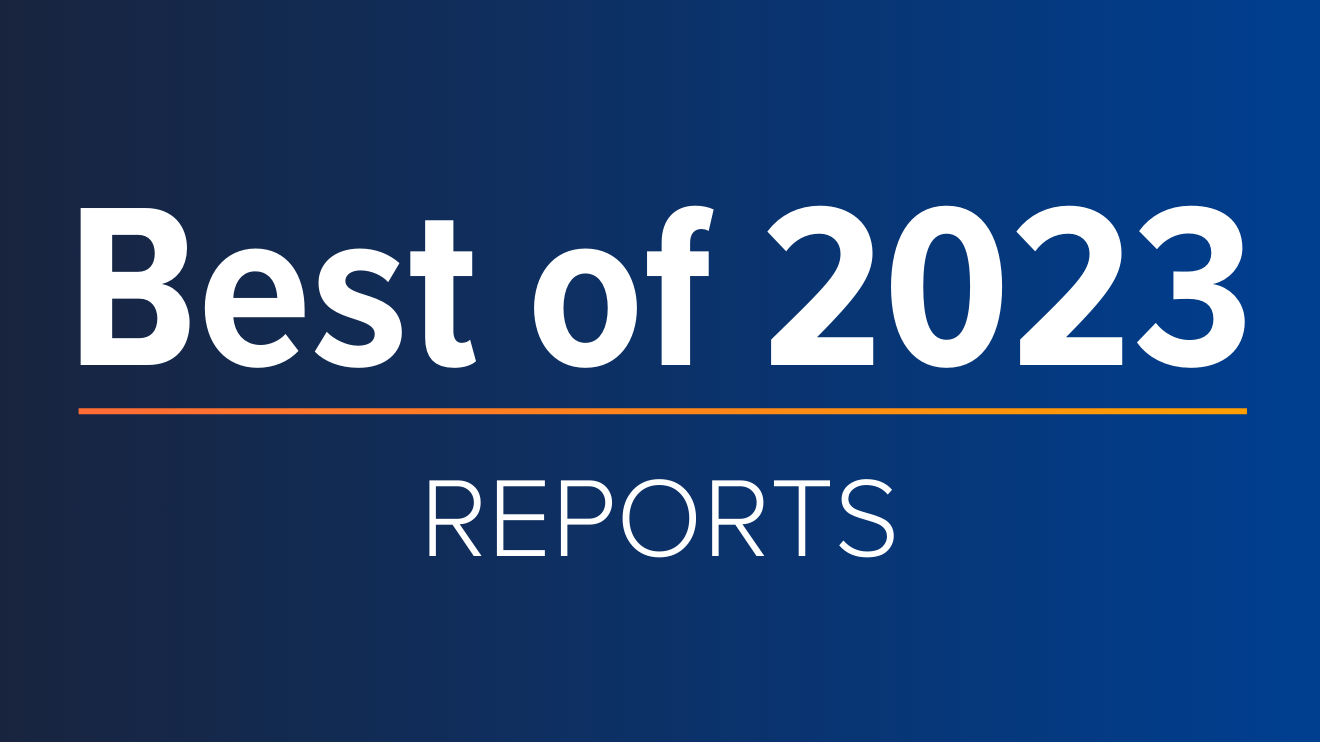 White Papers
ICYMI: Cision's Top Guides & Reports of 2023
With 2023 coming to a close and a new year rapidly approaching, now is the perfect time to reflect on the past year, lessons learned – and start setting the stage for a successful 2024. In the always-on, ever-evolving PR and comms industry, staying...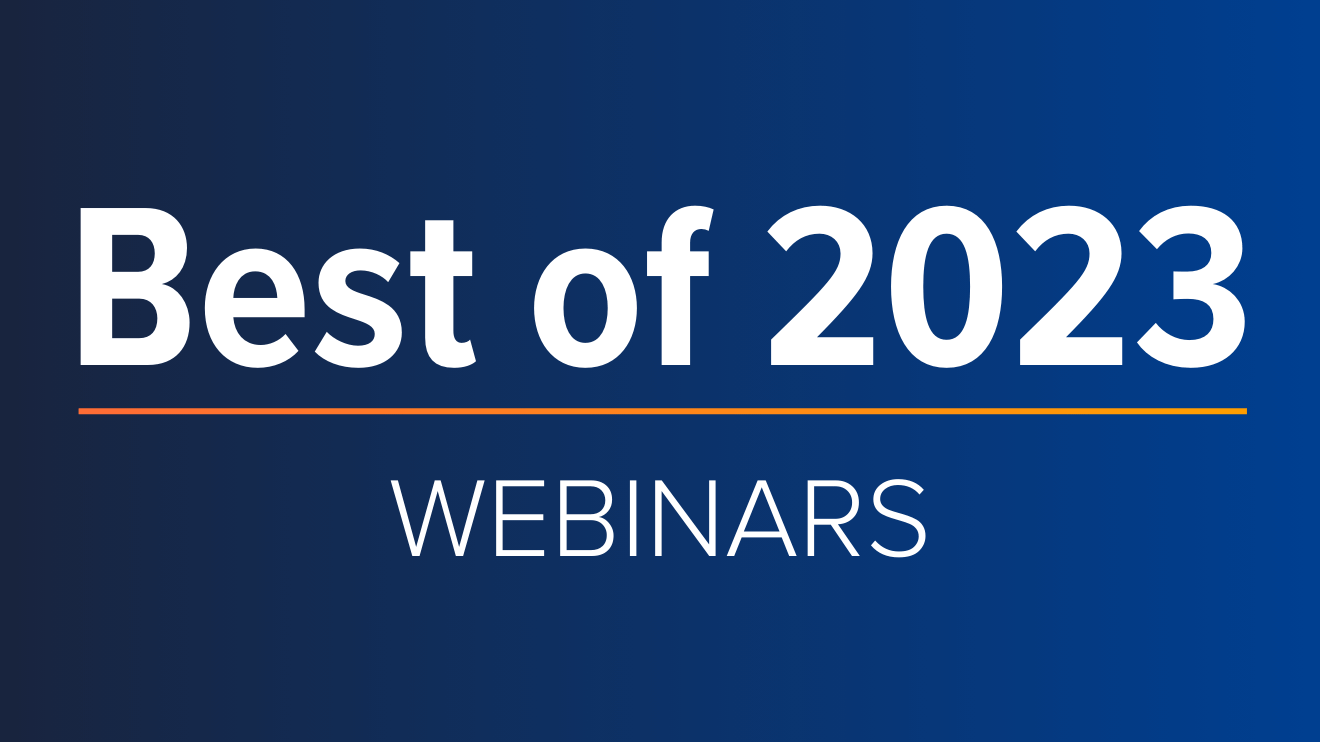 Webinars & Events
ICYMI: Cision's Top 5 Webinars of 2023
The end of the year is just around the corner, which means time to start building strategic plans, setting priorities, establishing goals and ultimately ensuring everything is ready and in place for success in the year ahead. One great way to make...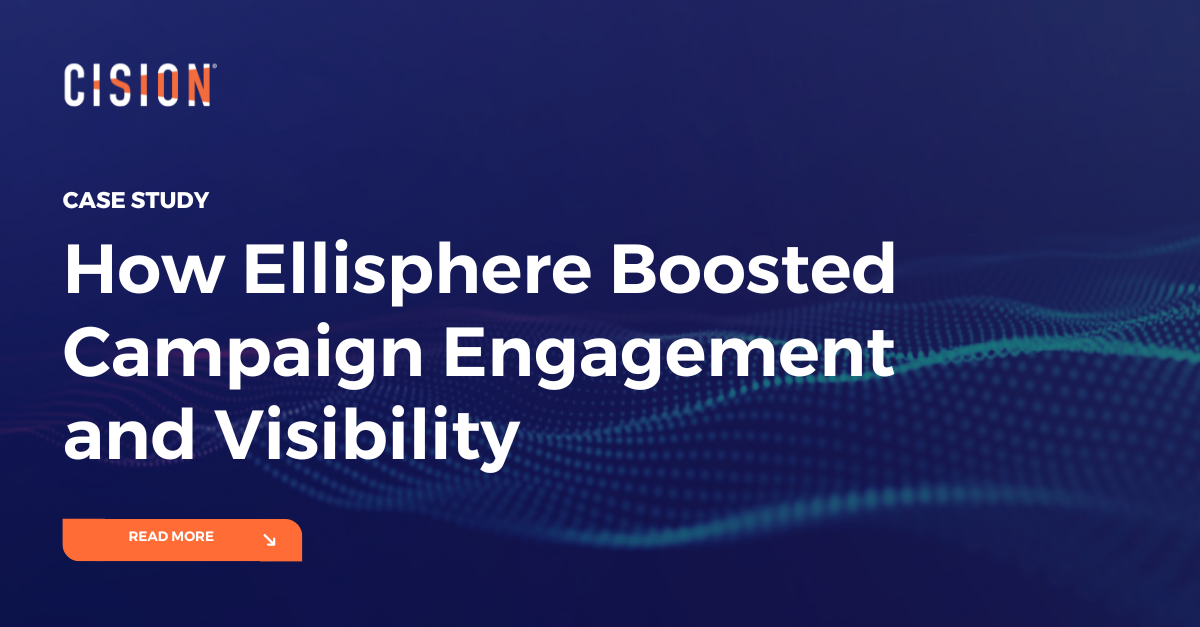 Success Stories
How Ellisphere Boosted Campaign Engagement and Visibility
Find out how Ellisphere increased engagement on their campaign content by up to 48% using our Multichannel News Releases and Guaranteed Paid Placement.