---
Subscribe Now to get the UK Media Moves every Tuesday and Thursday
Straight to your inbox - including the latest Media Awards and Events!
---

A Younger Theatre
DnG Media Group
Euromoney
Financial News
Food and Travel
Gorgeous FM
InYourArea.co.uk
Mark Allen Group
Metro.co.uk
Mollie Makes
PinkNews
The Telegraph
Western Morning News
The Yorkshire Post
Freelance Update - Amardeep Singh Dhillon
Freelance Update - Sally J Hall
Freelance Update - Sue Hayward
Freelance Update - Dee Iva
Freelance Update - David Rice
International Media Moves
A Younger Theatre
Theatre critic and playwright Ava Wong Davies has been appointed Editor of A Younger Theatre, the platform exclusively run and aimed at creative people aged between 16 and 35. Ava will run features, and will work alongside Managing Director Samuel Sims. She can be found on Twitter @avawongdavies

DnG Media Group
Donald Turvill has joined DnG Media Group as a Reporter, where he will be covering news around Dumfries and Galloway for four weekly newspapers (Dumfries Courier, Annandale Observer, Annandale Herald and Moffat News). Donald can be found tweeting at @donturv

Euromoney
Freelance Financial Writer and Euromoney Contributing Editor Andrew Capon has updated his contact details and can now be reached at his new Gmail address. Andrew can be found on LinkedIn.

Financial News
Emily Nicolle has been appointed as a Fintech Correspondent at Financial News, effective 28 September. She joins them from City A.M., where she was Technology Editor and Night Editor. Emily can be found on Twitter @emilyjnicolle

Food and Travel
Dawn Alford is now Editor of Food and Travel magazine and its digital platforms. Dawn joins from Luxury London Media where she was Content Director. She has edited food, travel and luxury print and digital titles for more than a decade; previously as Group Editor at Cedar Communications, Editorial Director at WPP's Forward Worldwide and an executive and columnist on a number of UK national newspapers.

Gorgeous FM
Gorgeous FM is launching on 28 September as an LGBTQA+ station for Shropshire, the Black Country and Birmingham. The station will cover mainstream and local news as well as the latest LGBTQA+ headlines and features. Gorgeous FM will be available on DAB as well as online, on mobile and on smart speakers.

InYourArea.co.uk
Bronte Howard has joined InYourArea.co.uk as a Content Editor. Bronte, who is based in Cardiff, was previously a Reporter for WalesOnline. She can be found tweeting at @brontehoward

Mark Allen Group
Harriet Clifford has been appointed Assistant Editor for the Mark Allen Group magazines Music Teacher and Drama & Theatre. Harriet was previously Assistant Editor of Choir & Organ. She can be reached at @hClifford29 and her freelance work can be found here

Metro.co.uk
Mel Evans has been promoted from Assistant Entertainment Editor to Deputy Entertainment Editor at Metro.co.uk. Mel can be found on Twitter @melevans

Mollie Makes
Rebecca Parker is now permanent Commissioning Editor at Mollie Makes. Rebecca has been with Immediate Media since 2014, and in July 2019 she was made Acting Commissioning Editor for Mollie Makes. She can be found on Linkedin.

PinkNews
Krystal Lake has joined PinkNews as Deputy Production Editor. Krystal, who is an award winning filmmaker, presenter, and DJ, can be found on Twitter @djkrystallake and Instagram @djkrystallake

The Telegraph
Penny Walker has been promoted to Travel Features Editor at The Telegraph. Penny has worked on the travel desk since 2018, most recently as Commissioning Editor. She can be found on Twitter @pennyswalker

Western Morning News
Philip Bowern has been appointed Editor of the Western Morning News, where he was previously Print Editor. Philip has been with the title for over 30 years and can be found on Twitter @wmorningnewsman

The Yorkshire Post
Lindsay Pantry has left her role as Social Affairs Correspondent for The Yorkshire Post and the Yorkshire Evening Post to teach in the journalism department of the University of Sheffield. Lindsay spent over 13 years with JPI Media, and over 6 with The Yorkshire Post. Her new Twitter handle is @Lindsay_Pantry

Freelance Update - Amardeep Singh Dhillon
Amardeep Singh Dhillon is a journalist and editor with five years' experience working online and in print. He specialises in migration and the hostile environment, the co-operative economy, the trade union movement, Labour Party and climate justice issues - he is active as an organiser within these areas, as well as writing about them. He also covers music and culture. Amar is an editor at Red Pepper magazine, and freelance commissions include The Independent, VICE, Songlines and Gigwise. He can be found on Twitter @amardeepsinghd

Freelance Update - Sally J Hall
Sally J Hall is a freelance editor and journalist who is a parenting and vegan expert. She had edited many of the UK's biggest parenting websites and has also run a specialist parenting magazine for six years. She is a vegan recipe specialist, and has just published Plant Based Baby, a guide to weaning babies on a vegan diet. She is available for features on pregnancy and birth and parenting, also on vegan food and weaning. She had written many consumer reviews, ten best features and buyers' guides and is happy to work on these. Sally can be found on Instagram @PlantBasedBaby_uk

Freelance Update - Sue Hayward
Sue Hayward is a freelance Journalist, Broadcaster & Author who covers money and consumer issues as well as writing travel features.  Sue is available for commissions and radio days and has talked money matters on TV and Radio including the BBC, Sky News and Channel 5 and written for Good Housekeeping, the Independent, Moneywise, Lovemoney and has a weekly money column in My Weekly magazine. Sue can be contacted via Twitter @suehaywardmedia or through her website www.suehaywardmedia.com

Freelance Update - Dee Iva
Dee Iva, currently Deputy Art Director for The Mail on Sunday's arts and culture magazine EVENT, will be going freelance from 1 October. He has worked across the UK magazine industry for companies including Condé Nast, Hachette and Associated Newspapers, both freelance and on staff. Dee has experience art directing shoots, and commissioning photographers, stylists and illustrators. He can be found on LinkedIn.

Freelance Update - David Rice
David Rice has gone freelance after 14 years as Art Director at The Sunday Times Travel Magazine and is now available for shifts, art direction, and redesigns.
International Media Moves

Il Messaggero 
Massimo Martinelli is now Managing Director of the Italian national daily newspaper Il Messaggero, where he was previously Deputy Director. Massimo replaces Virman Cusenza, who has left after 8 years to pursue other interests.

Radio 24 
Pierluigi Pardo is now Co-Presenter of the sports programme Tutti Convocati on the Italian station Radio 24. He was previously a Reporter and Presenter for the national broadcaster Mediaset. The show is broadcast at 2pm Monday to Friday and at 5:05pm on Sundays and is co-presented by Carlo Genta. Pierluigi can be found on Twitter @pierpardo. The show is available online.

RAI
Carlo Fontana is now Deputy Director of TGR, the regional news show of the Italian national broadcaster RAI. He was previously Editor-in-Chief of TGR Lazio.

SmartCompany
Melanie Basta is now a Journalist at SmartCompany. Previously Managing Editor at Niche Media, she now covers business news. Melanie can be found on LinkedIn here.

Natalie is Cision UK's Senior Content Editor, based in London. She manages the UK Media Moves newsletters, which showcase the latest journalist news and moves, as well as highlighting industry events and awards.
Learn More. Do More. demo new
PR Tips, Case Studies, and Product Updates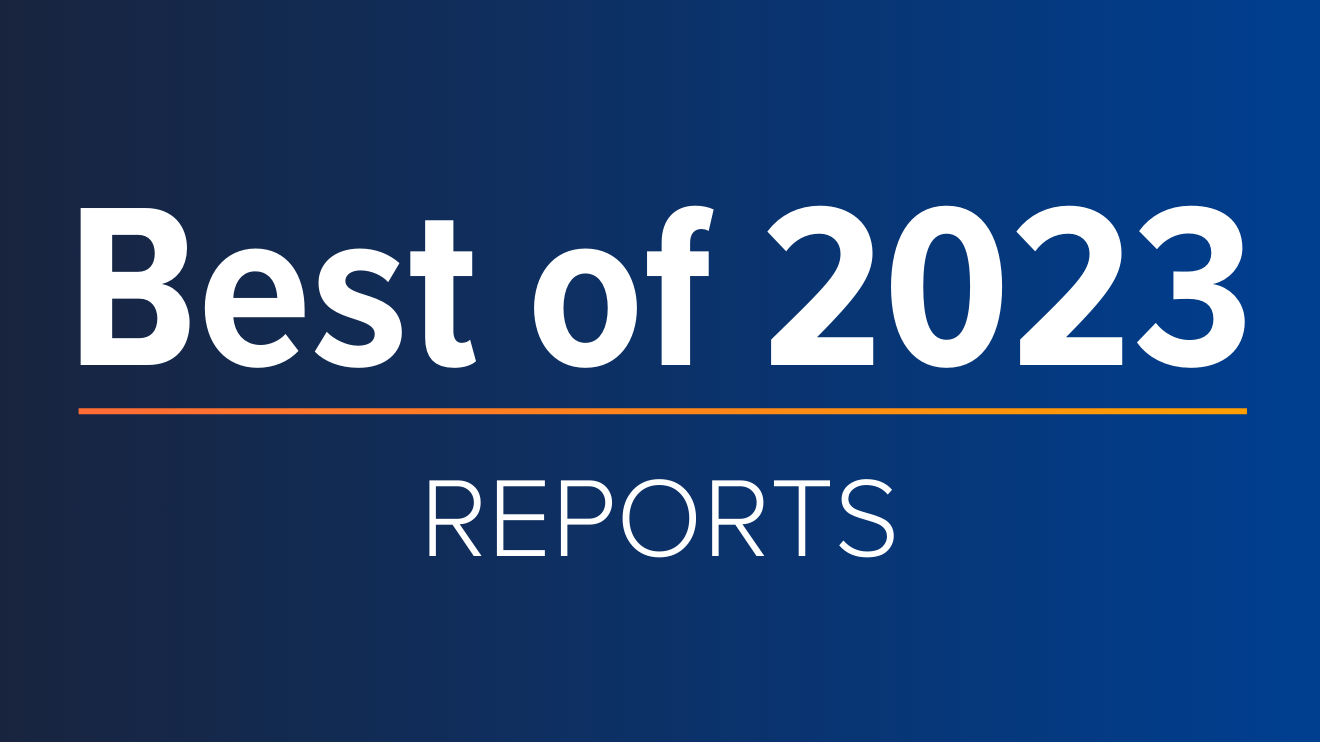 White Papers
ICYMI: Cision's Top Guides & Reports of 2023
With 2023 coming to a close and a new year rapidly approaching, now is the perfect time to reflect on the past year, lessons learned – and start setting the stage for a successful 2024. In the always-on, ever-evolving PR and comms industry, staying...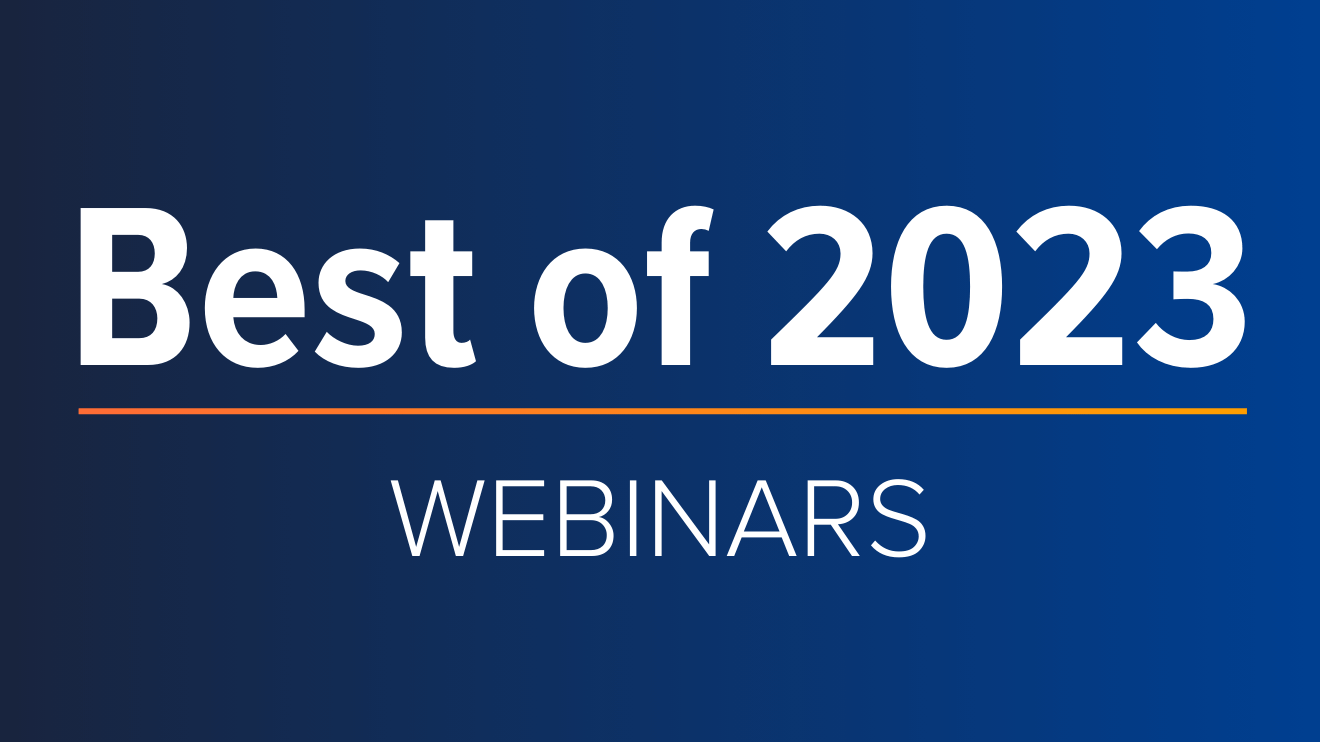 Webinars & Events
ICYMI: Cision's Top 5 Webinars of 2023
The end of the year is just around the corner, which means time to start building strategic plans, setting priorities, establishing goals and ultimately ensuring everything is ready and in place for success in the year ahead. One great way to make...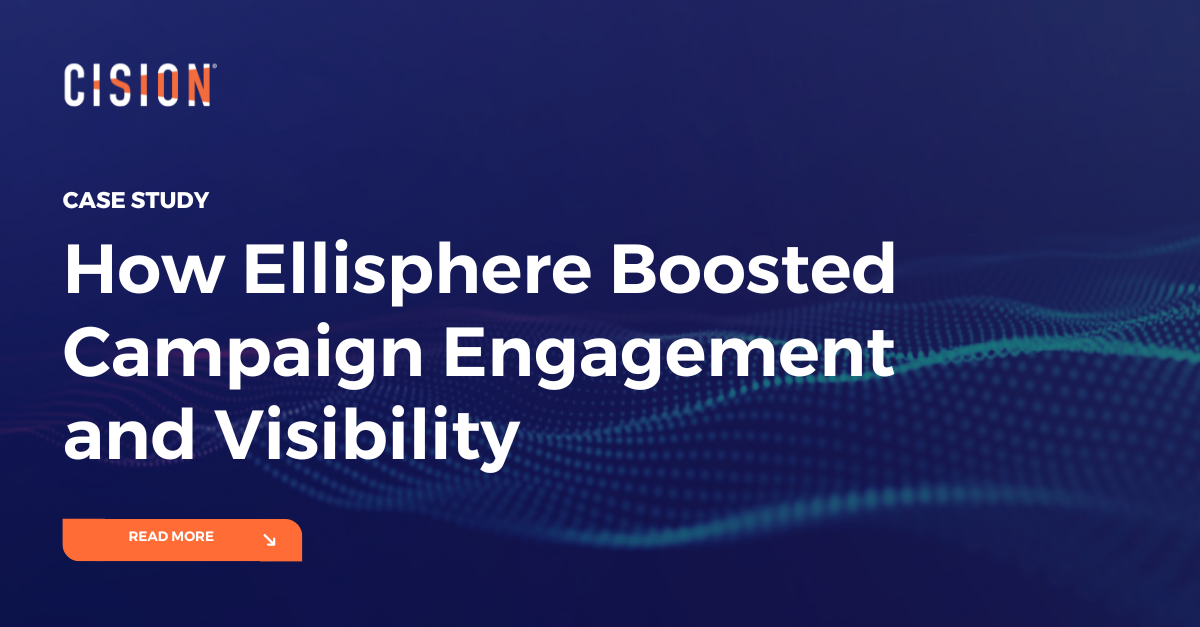 Success Stories
How Ellisphere Boosted Campaign Engagement and Visibility
Find out how Ellisphere increased engagement on their campaign content by up to 48% using our Multichannel News Releases and Guaranteed Paid Placement.