Campaign
Daily Record
Daily Star
Financial News
KLFM 96.7
Mirror Online
Nursery Management Today
Television Business International
TopTenReviews
Freelance Update - Claire Muffett-Reece
Freelance Update - Jason Riley
Freelance Update - Louise Whitbread
InfoLibre
Sydney Morning Herald
Property Press Awards 2020
Private Eye Paul Foot Award 2020
National Press Awards 2019
BSME Front Cover Event

Campaign
Maisie McCabe is now UK Editor at Campaign. Formerly Deputy UK Editor, she will be responsible for day-to-day coverage and will report to UK Editor-in-Chief Gideon Spanier. Maisie can be found tweeting at twitter.com/maisiemccabe

Daily Record
Peter Davidson has been promoted to Assistant Live News Editor at the Daily Record, where he was previously a Digital Journalist. Peter, a former Evening Express journalist, can be found tweeting at twitter.com/Peter_Davidson1

Daily Star
Joshua Smith is now a Reporter at the Daily Star. He was previously Social Media Editor at the Daily Mirror and can be found tweeting at twitter.com/joshua_smith1

Financial News
Shruti Tripathi Chopra has been appointed Editor of Financial News, which she joined as Deputy Editor in January 2019. Shruti can be found tweeting at twitter.com/shrutitripathi6

Trista Kelley has joined Financial News as Features Editor. Trista previously ran finance and markets coverage at Business Insider in the UK and can be found tweeting at twitter.com/trista_kelley

KLFM 96.7
Beth Pridding is now a Broadcast Journalist at KLFM 96.7. She was previously a Senior Reporter at the Burton Mail and can now be found tweeting at twitter.com/bethpridding

Mirror Online
Georgia Diebelius has been appointed Deputy News Editor at the Mirror Online. Georgia, who was previously Assistant News Editor, can be found tweeting at twitter.com/GJDiebelius

Nursery Management Today
Briony Richter has joined Nursery Management Today as Editor, succeeding Sue Churchill.

Television Business International
Mark Layton has joined Television Business International (TBI) as Deputy Editor, where he reports to Editor Richard Middleton. Mark previously freelanced for publishers including Future and TI Media, focusing on articles about the TV business and technology.

TopTenReviews
Sophie Bird has been appointed Home Editor at TopTenReviews, where she will be responsible for the home and garden section. Sophie was previously Deputy Editor at SoGlos.

Freelance Update - Claire Muffett-Reece
Freelance journalist and editor Claire Muffett-Reece is available for commissions, copywriting and sub-editing opportunities. She specialises in celebrity interviews, weddings (both trade and consumer), parenting, health and beauty, travel, real life and general interest. She has written for various publications including Cosmopolitan, Metro, Evening Standard, You & Your Wedding and Emma's Diary.

Freelance Update - Jason Riley
Jason Riley is available for freelance contracts from late March as a Copywriter, Copy Editor, Digital Content Editor and Workflow Manager. With recent contracts including Selfridges, Monsoon-Accessorize, The Stylist Group and six months as copy and production lead at Farfetch, he specialises in writing, editing and reshaping copy and delivering content for consumer, business and ecommerce. He has also written long-form features for BBC Earth.

Freelance Update - Louise Whitbread
Louise Whitbread has left her role as a Freelance Lifestyle Reporter at HuffPost for new freelance projects, which means she is available for commissions/shifts and jobs. Louise writes beauty and lifestyle features, shopping guides, reviews and news stories, and would love to hear of any opportunities. She can be found tweeting at twitter.com/LouiseWhitbread


International Media Moves

InfoLibre
Daniel Basteiro is now Director of the Spanish news website InfoLibre. With experience at several national newspapers, he was previously an Editor for the portal El Español.

Sydney Morning Herald
Iain Payten has started as Deputy Sports Editor at the Sydney Morning Herald, having previously worked for the Australian, the Daily Mail (UK), The Daily Telegraph and RUGBY.com.au. He has covered the Olympic Games, Commonwealth Games, Rugby Union World Cups, Cricket World Cups, State of Origin, NRL finals, Wallabies and Australian cricket tours. Iain can be reached at iain.payten@smh.com.au


Awards

Property Press Awards 2020
The Property Press Awards 2020 are scheduled to take place at the Museum of London on 12 May 2020. Recognising journalistic talent across consumer, trade, broadcast and online media, this prestigious ceremony will celebrate its 10th year in 2020. For more information and for any updates, go here

Private Eye Paul Foot Award 2020
The Private Eye Paul Foot Award for Investigative and Campaigning Journalism is now accepting entries. Set up in memory of revered journalist Paul Foot, who died in 2004, the award honours the UK's most brilliant, talented and determined journalists working in the fields of investigative and campaigning journalism today. The deadline for entries is 1pm on Wednesday 1 April and entries must be submitted by post only. The winning entry will be awarded £5,000 in a ceremony in London on 3rd June 2020. More information is available here

National Press Awards 2019
The National Press Awards gala dinner for 2019, due to take place in early April, has been postponed because of the on-going crisis caused by the Covid-19 virus. The awards, staged by the Society of Editors (SoE) and which attracts around 500 attendees, were due to have been held on April 2 at the Royal Lancaster Hotel in London. They will now take place at a date to be confirmed in the autumn of this year.

 
Events

BSME Front Cover Event
The BSME Front Cover Event, originally planned for Tuesday 24 March, has been postponed until Wednesday 24 June. Hosted by Hattie Brett (GRAZIA), confirmed speakers so far include: Claire Hodgson, Editor-in-Chief at Cosmopolitan UK and Tim Scott, Art Director of Haymarket Business Media; they will discuss how they approach covers to make them both right for the readers, and generate talk-ability outside of the brand. 24 June - 6.30pm to 8.30pm, Shoreditch House, Ebor Street, E1 6AW. More information is available here
Learn More. Do More. demo new
PR Tips, Case Studies, and Product Updates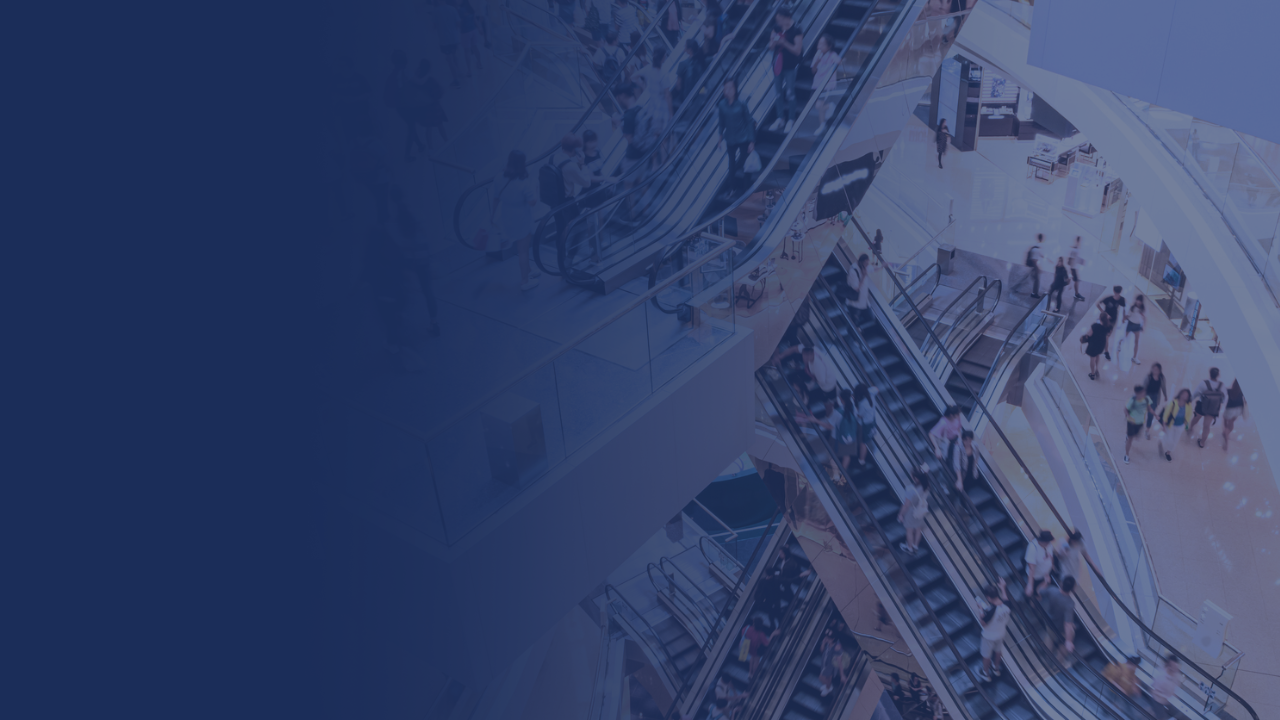 White Papers
Black Friday 2023: Media Snapshot
Arriving the Friday after Thanksgiving in the US, Black Friday signifies the start of Christmas shopping season for many, with discount prices leading to a highly profitable period for retailers. Black Friday has grown into a global event, driven by ...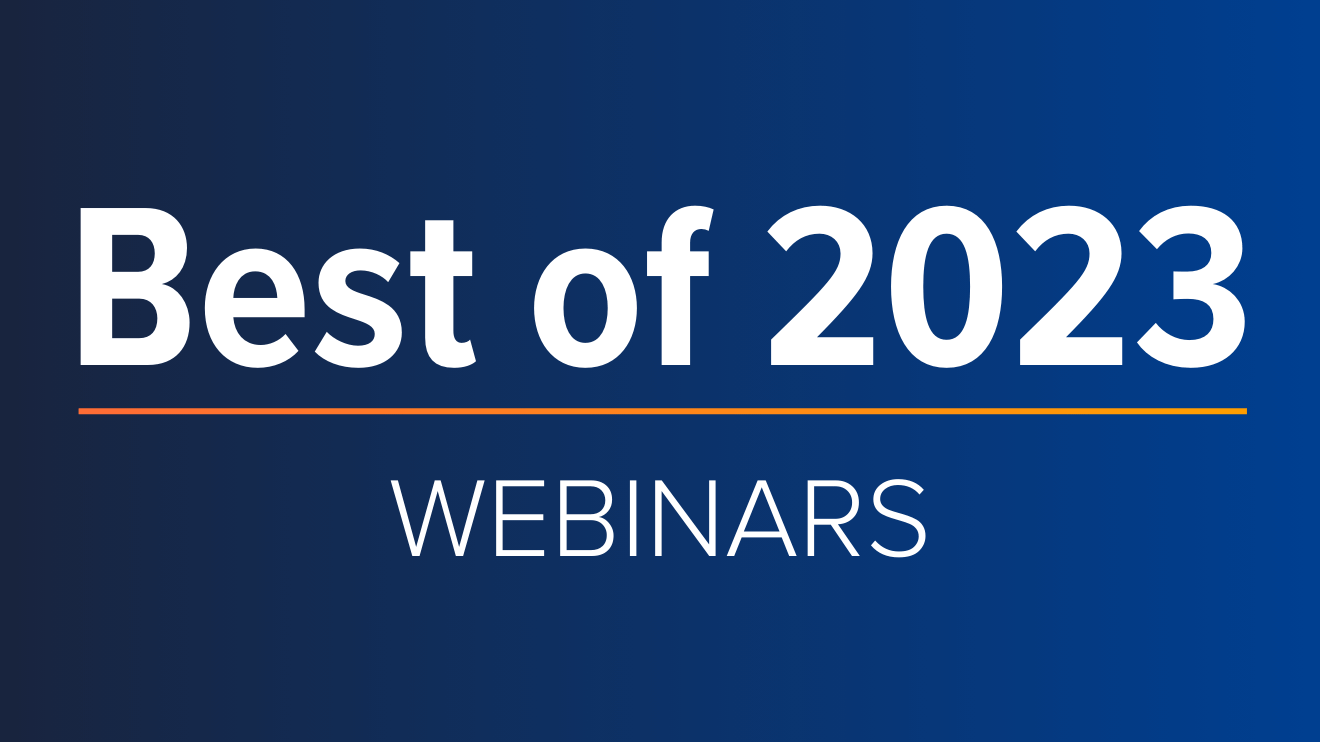 Webinars & Events
ICYMI: Cision's Top 5 Webinars of 2023
The end of the year is just around the corner, which means time to start building strategic plans, setting priorities, establishing goals and ultimately ensuring everything is ready and in place for success in the year ahead. One great way to make...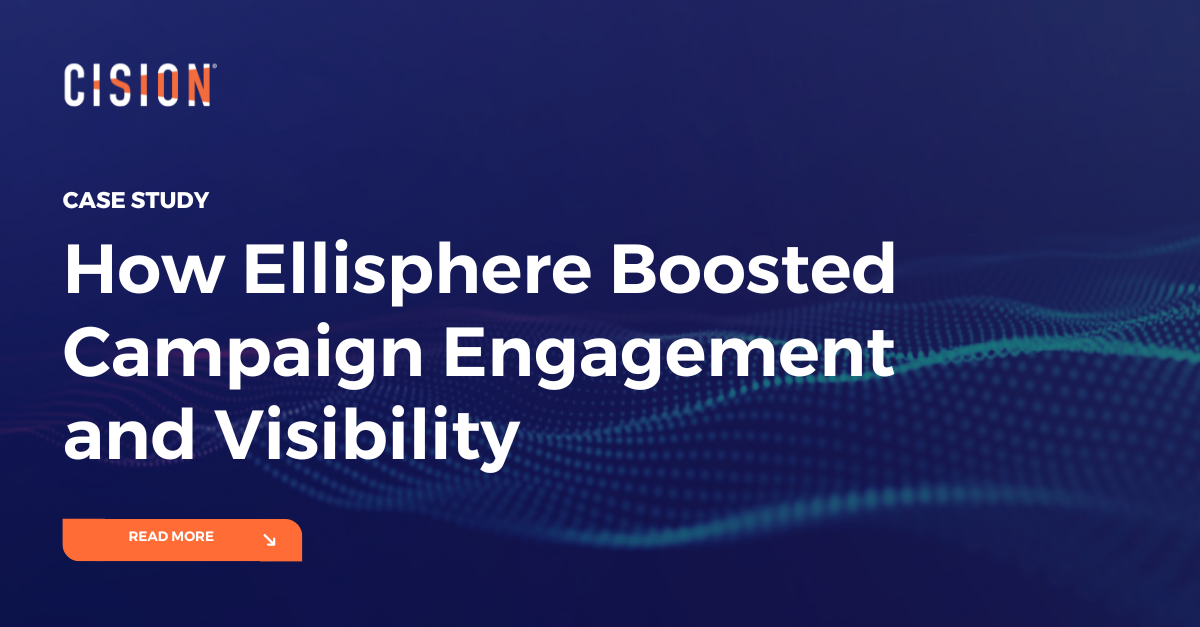 Success Stories
How Ellisphere Boosted Campaign Engagement and Visibility
Find out how Ellisphere increased engagement on their campaign content by up to 48% using our Multichannel News Releases and Guaranteed Paid Placement.